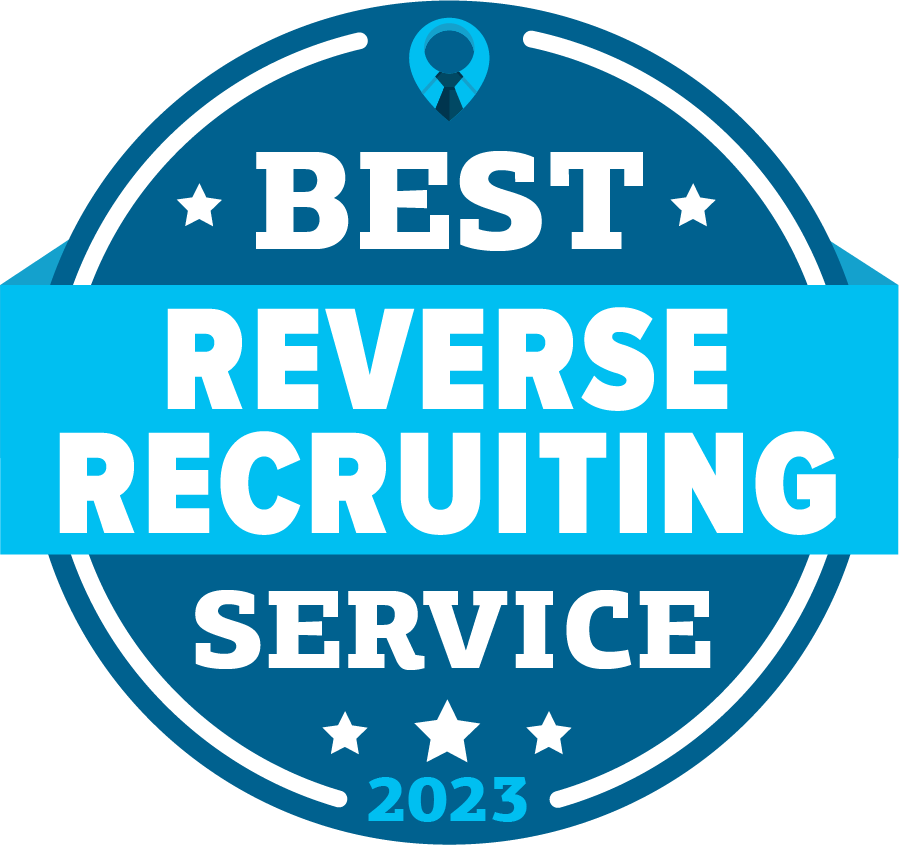 2023 Winners: Add your badge to your marketing materials.
Are you looking for a job?
Or perhaps you're considering a career change.
Whatever the case, searching for a job can be a full-time job in itself.
It not only requires time, but also a lot of patience, planning, and most importantly, in-depth knowledge of the job market.
The good news is, you no longer have to do this work yourself.
There are job search experts that you can hire to fully manage your job search.
They're called reverse recruiters.
Unlike traditional recruiters who work with companies to fill positions, reverse recruiters work for job seekers to land them job offers.
But wait! Before you get too excited it's important to note that not all reverse recruiting services are created equal.
Reverse recruiters range in cost, quality, and their overall expectations from you throughout the process.
Some services will just send you jobs, others will apply to jobs for you, and others will fully manage your job search from the resume to the offer letter.
To help find the right company for you, we've researched the best reverse recruiting services and what they offer.
Best Services for
Reverse Recruiting


4

4
5

5
Average Reverse Recruiting Services Cost
Reverse Recruiting
Service Cost
$9,150
Reverse Recruiting Service Reviews
Find My Profession offers a one of a kind reverse recruiting experience that has earned its place on the top of our list.
Founded in 2015 by Mike Podesto, they were the first company to offer "reverse recruiting" services to job seekers.
Featured on Forbes, Inc., Fast Company, and Bloomberg, they have earned a reputation as the most in-depth managed job search service on the market.
Find My Profession is the only company on this list who will search for jobs on your behalf, apply to those jobs with a customized resume, and then network on your behalf with key decision makers to land you interviews. Interview preparation and salary negotiation advice is also available.
Others do bits and pieces, but Find My Profession is the only one to do it all. One of the only things they won't do is physically show up to the interviews they land you.
Most in-depth reverse recruiting service on the market. The only company who will network on your behalf. Oldest and largest reverse recruiting service. Excellent online reputation and customer reviews.
Find My Profession does not have a physical office. If you were looking for a service to meet with in-person, this will not be the best choice for you.
4.9/5 based on 394 Trustpilot reviews
4.9/5 based on 276 Sitejabber reviews
5/5 based on 147 Google reviews
5/5 based on 53 Facebook reviews
5/5 based on 8 BBB reviews
5/5 based on 4 Yelp reviews
$2,499 – $3,999 per 4 weeks
(831) 888-0967 or help@findmyprofession.com
Check out some of our 5-star reviews:
Belda Villalon on July 1, 2022
Thank you
My experience with the entire Find My Profession team has been outstanding. They helped me frame my resume with my experience based on the opportunities I was seeking. I partnered with [Resume Writer] and [Reverse Recruiter], who were both amazing, professional and really know what they are doing. I have already recommended their serves to a few colleagues since they know how to maneuver through the ever-changing hiring process!
BR on September 4, 2022
Excellent Results
I hadn't updated my resume in a few years. Very glad I decided to use Find My Profession for some help. I got in touch with my writer, [Resume Writer], very quickly after signing up. He knew what recruiters are looking for and collected relevant information on my background. He was able to tell my success stories and highlight experience much better than I was on my own. I was so pleased, I added the linked in profile as well.
John on August 18, 2022
Very pleased with services
[Resume Writer] was the Executive Resume Writer who updated my resume, cover letter, and LinkedIn profile. She was very professional, patient, thorough, and was very accepting of my feedback/thoughts. I'm very pleased with the level of service and the end products I was provided.
Michelle T on November 10, 2022
Professional Resume
[Resume Writer] from Find My Profession overhauled my decade old resume which hadn't grown with my career. She also formatted the resume to work with HR software and updated my LinkedIn profile. Due to [Resume Writer's] great work, I am now getting offers which match my current role.
SGM on October 10, 2022
Great Resume Service
I had a great experience working with Find My Profession and with [Resume Writer]. The entire process was very professional, quick and well done. I had everything completed in a week and was happy with the work. I do recommend them to anyone looking to upgrade their resume.
Beh on September 20, 2021
Professional. Experts…
I went into this not knowing what to expect. I found myself needing an expert resume writer after countless failed attempts in positions I am highly qualified for. I knew it was time that I change something and decided to contact the experts. My experience from the onset was nothing short of amazing and professional. [Resume Writer] was absolutely amazing, had great insight, very responsive and knows what he's doing! My resume received the facelift of the century! Believe me! I have recommended this service to my family and friends.
Brian L on August 12, 2022
Was skeptical but…
Honestly, I was skeptical at first but was very pleasantly surprised by the customer service and final product. My experience didn't start off great as I paid for the service but didn't receive a response for a few days. I started to think that I had been scammed, but once I followed up with an email asking what the status was, I was told that my earlier email had been caught in their spam filter. After that, I have nothing but great things to say. Very personalized customer experience and I thoroughly enjoyed speaking with [Resume Writer] who helped me create a top-notch resume and update my LinkedIn profile. I highly recommend using this service if your resume needs an update.
Chad B on May 2, 2022
Wonderful investment
[Resume Writer] was a pleasure to work with. This was a great experience and investment in myself and career. I always feel overwhelmed by creating or updating my resume and I had no idea how to create one that was suitable for today's automated analysis used by HR departments. I struggle to find the best words to describe what I do and what I like/dislike. In one phone call [Resume Writer] was able to listen to me blather on and craft my experiences into an outstanding package. 100% recommend making this investment in yourself.
Browning Associates was created by John Seraichyk in 2007.
Based in Providence, Rhode Island, this Christian based company provides career management services to clients across the globe.
Browning Associates will start by helping you with resume and LinkedIn optimization. Next, they will teach you how to identify, apply, and interview for executive roles.
You will receive help with specific company targeting. Also, your personal coach will work with you to implement follow-up strategies and action plans.
Unlike Find My Profession, this company will not apply to jobs for you, customize your resume for each application, or network on your behalf.
Although they don't apply to jobs on your behalf, they'll promote your personal brand through special targeted email outreach campaigns. You will also be assigned an entire team that will provide coaching, writing, and administrative support. Browning Associates promises to work with you until you get a new job.
Browning Associates does not do as much of the work for you as some other companies on this list. They offer more in the form of teaching and less in the form of doing. There is also no fixed pricing, each customer is custom quoted.
5/5 based on 41 BBB reviews
5/5 based on 40 Google reviews
5/5 based on 33 Facebook reviews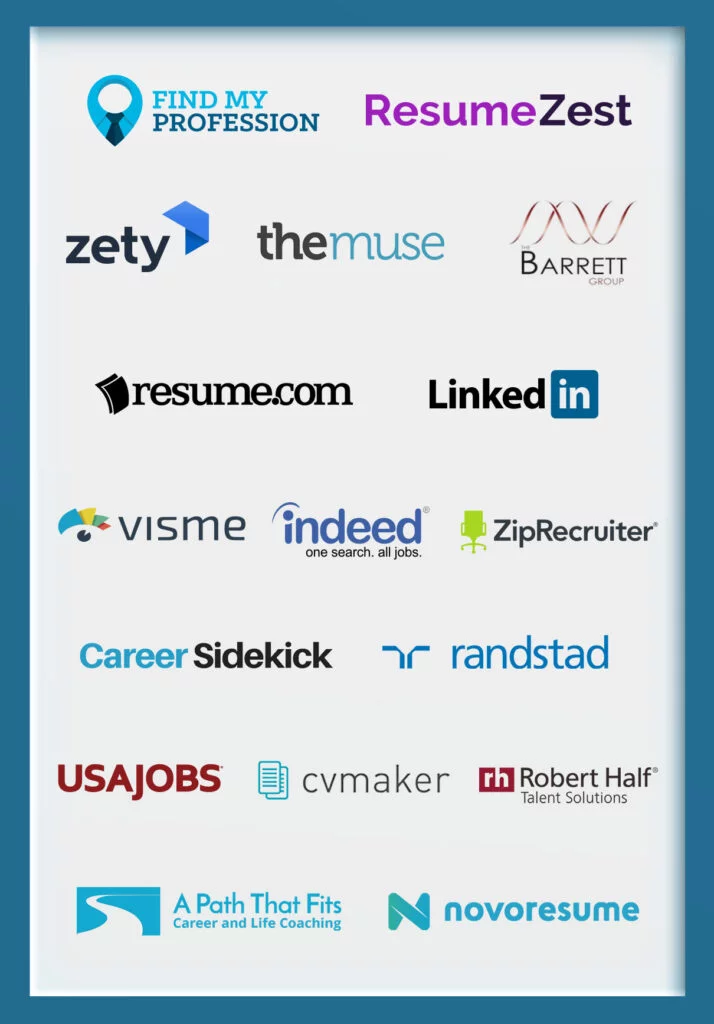 Need Help With Your Job Search?
Did you know there are companies you can hire to help with your job search? Whether you need resume help or want someone to apply to jobs for you, we've reviewed the 20 best agencies to help you find a job.
The Barrett Group was founded in 1990 to help professionals on the path of a career change. In 2018, Peter Irish took over as CEO to rejuvenate and develop The Barrett Group's services.
There are five main steps in The Barrett Group's reverse recruiting service:
Clarity Program©: 4-sessions with a clarity coach including personality assessments and discussions.
Personal Branding and Campaign Development: Improve your resume and social presence.
Market Access: Learn how to identify industries and companies to network with.
Preparation for Interviews and Offer Negotiation: Receive interview coaching and offer reviewal from the BG consulting team.
Onboarding: Develop a 100-day onboarding plan and coaching to navigate your new job.
Excellent onboarding services that are not offered by other reverse recruiting companies. Positive online reputation and customer reviews. Quality leadership team and support staff.
The Barrett Group will not apply to jobs or network on your behalf. Each package is custom quoted so pricing is difficult to determine online.
4.3/5 based on 30 Google reviews
4.6/5 based on 12 BBB reviews
5/5 based on 6 Facebook reviews
Stewart, Cooper & Coon was founded in 1995 by Fred Coon. The Arizona based Human Capital Strategies firm provides executive employment services to both job seekers and employers. They do this through their various operating divisions and a team of experienced consultants and career coaches.
SC&C has a very specific roadmap for their reverse recruiting services.
First, they start with what they call ViewPoint©.  Here, they help you create an article that will position you as an industry expert. Then, their CEO interviews you on a short recorded call.
Then they work on your Career WebFolio©. This is essentially an online version of your resume.
Next is your resume and LinkedIn writing.
Finally, they will prepare you for interviews with personalized recorded feedback after your mock interview.
While most of the job search is left up to you, Stewart Cooper and Coon aims to help your online and offline reputation which is an important aspect of any executive job search.
The only reverse recruiting service that will create an online version of your resume. ViewPoint© is also a unique service. This reverse recruiting service is the most focused on personal branding.
SC&C will not apply to jobs or network on your behalf. This service appears to be the least involved in your actual job search. Their primary focus is on branding, not actually job searching for you.
4.3/5 based on 34 Google reviews
3.5/5 based on 29 Yelp reviews
5/5 based on 13 BBB reviews
3.4/5 based on 12 Trustpilot reviews
(480) 245-5904 or CEO@stewartcoopercoon.com
ResumeSpice has been helping professionals with their career needs since 2016.  Founded by Keith and Marsha Murray in Houston, TX this company offers resume writing and reverse recruiting services.
Their reverse recruiting service is called JobApply and it's their most comprehensive service yet.
However, before you get started, they require you to sign up for their resume, LinkedIn, and cover letter package (additional fee).
Through JobApply, they send you personalized job recommendations each week.
ResumeSpice will apply to 10-30 jobs for you each month (depending on the package you choose).
A dedicated consultant will be available throughout your engagement.
The JobApply service is the least involved and easiest to use. It's also the most affordable option on this list even with the additional resume package cost.
Applications are not submitted with customized resumes. No career coaching or interview prep is included. They do not network for you and they only submit 10-30 job applications per month for a pretty large fee.
4.9/5 based on 1,125 TrustPilot reviews
5/5 based on 15 Facebook reviews
4.0/5 based on 5 Yelp reviews
5/5 based on 2 G2 reviews
$799 – $1,199 per month + $159 one time set-up fee
(832) 930-7378 or info@resumespice.com
Previous Years Winners
Reverse Recruiting Winners (2022)
Find My Profession, Browning Associates, The Barrett Group, Stewart, Cooper & Coon, ResumeSpice
Key Takeaways
Reverse recruiting services have revolutionized the job search process for job seekers. These services are designed to assist job seekers in connecting with potential employers.
The reverse recruiting services offered by Find My Profession are unique as they handle the job search process on behalf of the job seeker, including finding suitable job openings, submitting applications, and networking to secure interviews. This saves job seekers valuable time and effort that would have been spent on job hunting. Additionally, Find My Profession offers interview preparation and salary negotiation advice.
If you're looking to take your job search to the next level, consider using Find My Profession's reverse recruiting services.