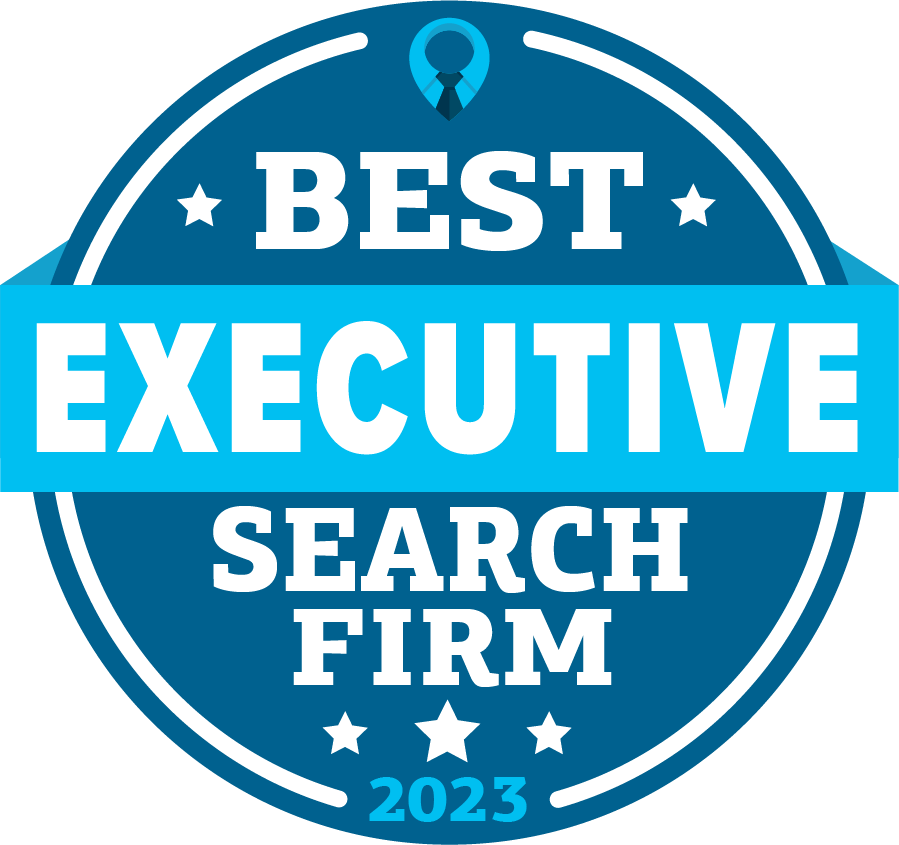 2023 Winners: Add your badge to your marketing materials.
Are you looking for the best executive search firms for your job search?
Whether you are a director, VP, or C-Level executive, you probably know that most executive jobs are not posted online.
The "hidden job market" consists of jobs being filled by executive search firms that are oftentimes unposted. This means, you won't be able to find them online.
While there is nothing wrong with searching for jobs and applying online, you can help yourself by making some of the top executive search firms aware of your search.
Before we present our list of the best executive search firms, here's a little bit of information about what they are.
What Are Executive Search Firms?
An executive search firm is defined by Inc. as "specialized recruitment services that find top-level candidates for senior, executive, or other highly specialized positions for clients."
There are a variety of acceptable names for executive search firms. In this article, you will notice us using a handful of terms interchangeably.
Executive search firms
Executive recruiters
Executive recruitment agencies
Executive headhunters
Executive placement companies
Some executive search firms are small boutique shops with a few employees. Other notable agencies such as KornFerry have hundreds or thousands of employees.
Some executive search firms specialize in one industry (i.e. finance). Others cover a broad array of careers (i.e. finance, sales, HR, tech).
Below, we will help identify a variety of the top executive search firms, with insight into their areas of expertise.
Best Search Firms for
Executives


4

4
5
5
6

6
7

7
8

8
9

9
10

10
See more services
See less services
How We Choose Winners
Each of the executive search firms below was reviewed by a team of certified career experts taking into consideration the following:
Overall experience, awards, and certifications.
Number and variety of jobs available.
Client reviews on third-party platforms.
This list serves the following executive level positions:
Chief Executive Officer (CEO), Chief Operating Officer (COO), Chief Marketing Officer (CMO), Chief Financial Officer (CFO), Chief Strategy Officer (CSO), Chief Information Officer (CIO), Chief Compliance Officer (CCO), Chief Human Resources Manager (CHRM), Chief Data Officer (CDO), Executive Director, Managing Director, President, Vice President (VP), Chair of the Board, and other C-suite and director positions.
Executive Search Firm Reviews
Find My Profession offers a one-of-a-kind experience that goes far beyond any other executive search firm on this list.
Traditional search firms like the ones in this list are hired by corporations to fill open positions. Find My Profession is unique because they are hired directly by the job seeker to manage their job search. They call this Reverse Recruiting because it's virtually the opposite of what most recruiters and search firms do.
This white-glove service will search for jobs on your behalf, apply for you with a customized resume to fit the application, and network with key decision-makers to secure interviews.
The only thing they won't do is show up to the interview for you. But don't worry, this service offers interview preparation and salary negotiation advice. So you'll be fully prepared!
Unlike traditional executive search firms, Find My Profession works directly for the job seeker. You can save hundreds of hours searching for jobs, filling out applications, customizing your resume, and networking. Finally, you can pay someone to find you a job. Your dedicated Reverse Recruiter will create a personalized strategy to manage all aspects of your job search.
Find My Profession is not retained by the hiring company, which means it is the job seeker's responsibility to retain our services.
(831) 888-0967 or help@findmyprofession.com
Check out some of our 5-star reviews:
JC on May 30, 2022
Excellent service provided
[Reverse Recruiter] is by far the best career finder I have ever had to pleasure to work with. He truly goes above and beyond in everything he does when he works with you, and the results definitely show it. He was professional throughout the entire experience. His attention to detail, overall industry knowledge, and the way he takes care of his clients is best in class. Also, turnaround time and email responses were done very quickly. If you don't work with [Reverse Recruiter] for your career finder/job search needs, you're missing out big time! Can't thank him enough for everything he has done.
Chakib Abi-saab on May 14, 2022
Outstanding service
I had the opportunity to work with [Reverse Recruiter], and I must say the experience was excellent. The communication was great, the level of professionalism and effectiveness was very high, from identifying the right jobs to networking with the right people in LinkedIn! I highly recommend this service to anyone in a senior position who is serious about finding a new job. Take it from me, you can not do it better yourself.
Dave Curtiss on May 19, 2022
Find My Profession review
Working with [Reverse Recruiter] and Find My Profession reminds of the raptures in the film Jurassic Park. They were relentless in all aspects of my job search. I understand that your spouse or others may question the cost but it was worth every penny. ABSOLUTELY RECOMMEND!
Ife Daramola on August 30, 2021
Worth the investment
I used the Find My Profession service to rewrite my resume and to revamp my Linkedin page. I also used the Find My Profession career finder service and worked with [Reverse Recruiter] to help me apply for roles and market my profile to potential employers. [Reverse Recruiter] worked very diligently to ensure that my profile was marketed to top-level executives in my industry and his efforts eventually led to my finding the perfect role which I received a great offer and that I accepted. This is a great service and I believe it is worth the investment for those who are looking to find their next role.
Dan St Peter on July 6, 2022
FMP – landed me the job!
From the very beginning of my initial application, it was clear [Reverse Recruiter] was here to help me in the next stages of my career journey. This wasn't going to be an ordinary job search experience. Based on our enrollment conversation, [Reverse Recruiter] took the lead managing the job search process for me. She asked the right number of questions to build the search criteria specific to my interests (role, industry, location). [Reverse Recruiter] scanned the horizon weekly and staged available opportunities reducing my effort/stress and allowing focus on my personal and family obligations. Upon my giving a prospective position the green light, [Reverse Recruiter] submitted a tailored application on my behalf and followed up with the employer as necessary. Along the way, [Reverse Recruiter] freshened my resume and online profile to take advantage of today's job search criteria. She also expanded my LinkedIn presence connecting me with dozens of professionals. Above all, [Reverse Recruiter] listened carefully to my evolving needs and adjusted the job search process accordingly. It was as if [Reverse Recruiter] was personally committed to helping me find the right match (which she did!). Depending on your time and energy available, Find My Profession team members can either take full lead on the job search process or can supplement your existing plan. Don't go it alone.
Kelley White on April 12, 2022
Great service for busy…
I am so pleased with my experience with [Reverse Recruiter] at FMP. I was looking to change industries, but too busy and overwhelmed with my day-to-day to embark on the journey on my own. No only did he do the heavy lifting with applications, but was a readily available resource in coaching to ensure I nailed interviews and marketed myself in the best way possible. He was helped to give me realistic expectations without short-changing myself or my skills to get the job I wanted. Thanks to him, I was able to secure a great role at my dream company within 6 weeks!
Dan West on February 28, 2022
[Reverse Recruiter] was…
[Reverse Recruiter] was hard working and excellent and he directly led to me finding a job in 30 days! It was a pleasure to have him behind the scenes finding opportunities.
Sarah Streiffert on August 18, 2021
Excellent Service!
I started using the Career Finder service on July 16th, and a month later on August 16th, I was offered a job! I really appreciated [Reverse Recruiter's] guidance and expertise through this process. It had been 18 years since I'd had to job search, and had no idea where to start. While the price was high, I thought if this service shortened my job search by a few months, then it would be worth it. [Reverse Recruiter] was very skilled in networking, helping me find positions that were of interest, but weren't necessarily ones I would have looked for myself, applying, (and outside his job description), dealing with my emotions as I got rejections, and became frustrated trying to figure out what I was searching for. The position I landed was something that I probably wouldn't have thought to look at myself. I appreciate how fast I was able to find something that I feel like will be a great fit, and I would highly recommend [Reverse Recruiter] and this service.
Korn Ferry is a global consulting firm that offers some of the best recruitment services you will find. One of our top executive search firms, Korn Ferry states their goal is to help clients "close the gap between the talent you have and the talent you need."  They help client companies hire the right people, focusing on talent acquisition and employee development.
Clearly efficient in helping executives navigate and advance their careers, they boast of a placement every three minutes. Their website claims that the CEOs they place through their job recruitment services stay 67% longer and deliver 25% greater value.
Although the success of this recruitment firm speaks to its efficiency and expertise, single individuals seeking an executive position might be overwhelmed by the options and categories available on their website.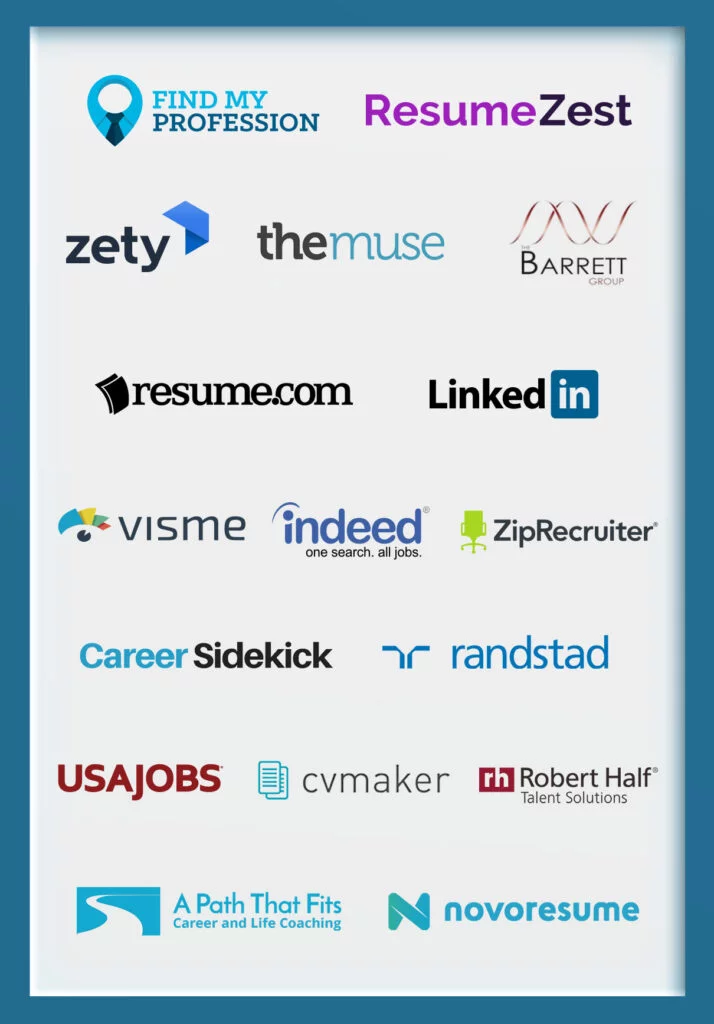 Need Help With Your Job Search?
Did you know there are companies you can hire to help with your job search? Whether you need resume help or want someone to apply to jobs for you, we've reviewed the 20 best agencies to help you find a job.
Heidrick & Struggles provides senior-level executive search services, as well as leadership consulting. One of the original executive search firms, Heidrick & Struggles has been in existence for over 60 years. Considered one of the top recruiting firms, their consultants offer integrated leadership solutions with a vision to transform leaders, teams, and organizations.
This network of executive search consultants and professionals follow four primary values: win as one firm, own the results, grow with our clients, and always act with integrity. With their commitment to diversity and inclusion, their executive placement services seek to source diverse and innovative talent.
This company's professional recruitment services are geared toward helping companies and organizations find the right talent with their executive search service, rather than assisting executive individuals seeking a position.
Spencer Stuart offers executive search services to top companies. This is one of the top headhunting firms with many clients, from multinational corporations to medium-sized businesses and entrepreneurial startups. They are considered one of the premier firms for counsel and executive recruitment.
Spencer Stuart is committed to helping businesses find and develop executive leaders using an executive search and recruitment process that employs professional assessment. They also seek to connect with exceptional executives who might be senior-level candidates for their client companies. They have a straightforward process in which you submit your resume, making your details available to their experienced executive headhunters.
For those who might be concerned about their personal data, registering as a candidate with Spencer Stuart makes your information available to their offices worldwide.
5
Russell Reynolds Associates
Russell Reynolds Associates is one of the best recruitment agencies founded on the objective of executive search and recruitment. Their goal is to understand their client's goals and then to determine the ideal leadership candidate to fill those roles. Their executive recruiting consultants draw on personal experience and their network of contacts to facilitate their search for executive leadership.
Russell Reynolds Associates offers not only executive search services, but also assessments, cultural evaluations, advice on digital and technological platforms, and succession planning. If you register as a candidate, you can upload your resume and wait to be contacted by a consultant.
With a focus on over half a dozen services in varied industries, some potential candidates might prefer to go with executive recruitment agencies that have a more narrow focus.
Egon Zehnder states that their primary goal is "to empower our clients to drive lasting positive change through leadership." Since 1964, Egon Zehnder has focused on providing executive job search services at senior levels for their clients. In the past five years, they have performed over 3,600 assignments and placements. In addition to executive job search placements, they provide board advisory services, succession planning, and leadership development.
Their team of over 450 consultants and executive recruiters consists of former business leaders who have experience in various industries, including financial services, technology and communications, and the public and social sectors. They state that their best recruitment services enable them to build long-term relationships with clients.
Because their focus is on building partnerships with client companies, a candidate seeking executive placement in a smaller, entrepreneurial company might not find what they're looking for here.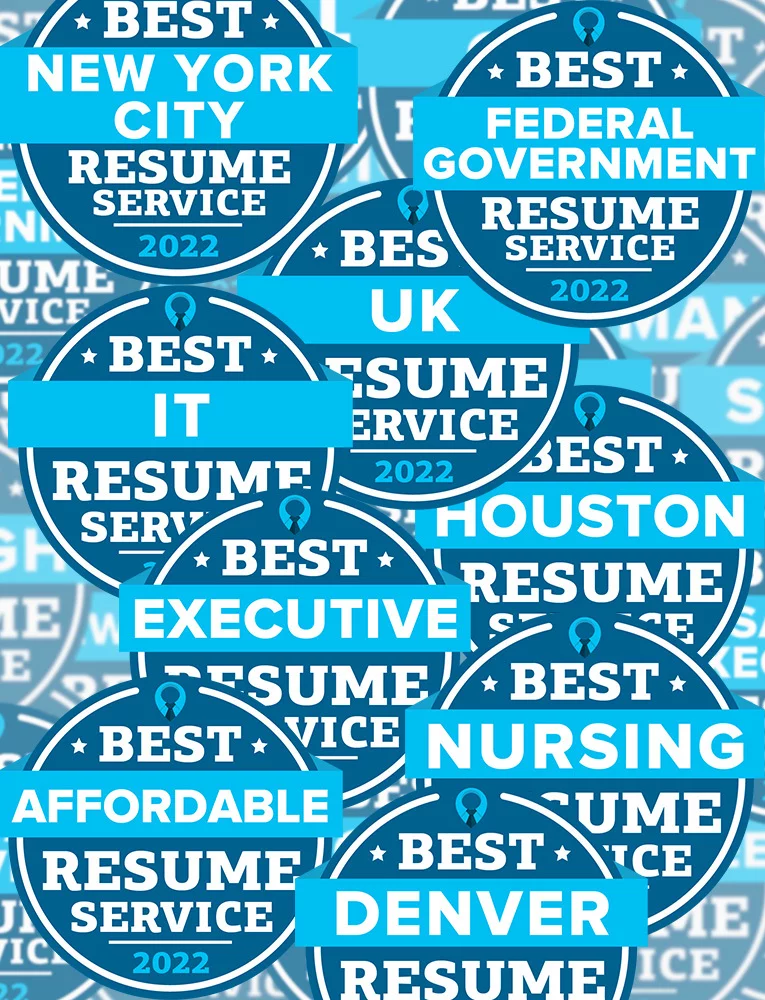 Is Your Resume Working Properly?
If you are having trouble landing interviews, it might be time to hire a professional resume writer. Check out our list of the 750+ best resume writers and start landing more interviews!
Boyden was founded over 70 years ago, in 1946, as a pioneer of the executive search format. They opened the first of their international executive placement firms in Geneva in 1962. Throughout their existence, Boyden has focused on partnering with client companies and organizations to source and recruit executive talent. In 2011, Trina Gordon was named CEO of Boyden World Corporation, the first female CEO of one of the largest job recruitment agencies.
Their website is clean and easily navigable. As with other similar job search firms, you can upload your CV and resume as an executive candidate. They also offer business and leadership consulting and coaching from their executive recruiters.
As one of the executive headhunter firms whose primary service is to their client companies, executive individuals searching for the ideal position might find themselves facing high levels of competition.
DHR Global claims to be "the only global executive search firm that combines unparalleled research capabilities, truly personalized service, and creative agility." They use their global network to seek out ideal expertise as far as candidates by offering a "firm-wide collaboration" across their various locations with the ultimate goal to "deliver top talent to every client."
They offer a two-year guarantee; if a candidate leaves or gets fired within two years of hiring, they will recruit a new candidate for no additional fee. The process they use for their top recruiting services is clearly stated on their website; it involves assessment and research, as well as candidate qualification, identification, and development, and selection.
As their focus is on client companies, individuals seeking an executive placement with top recruitment agencies such as this one might not receive the same level of attention and focus.
Lucas Group offers to help you land your next executive position through their access to executive positions that are currently hiring. The goal of this executive search firm is "to be North America's premier executive recruiting firm." They also seek to place candidates in a position that helps satisfy their career ambitions.
Their website is easily navigable, with a job search function that showcases hiring opportunities throughout North America. You can search for current jobs by category or location. Their executive recruiters help you find opportunities and work toward your career goals.
Although you can find available jobs in your location on Lucas Group's website, you cannot search for specific executive roles.
10
Diversified Search Group
Diversified Search Group is the last on our list of top executive search firms in America. The firm's executive headhunters have a global reach, enabling them to provide clients with professional executive recruitments. Over the past 40 years, Diversified Search has worked to identify ideal candidates and offer executive placements in top-level leadership positions.
This is one of the top recruitment agencies that work across multiple sectors, industries, and fields. Their assessment services utilize behavioral interviews and a standardized employment assessment tool to help client companies make well-informed decisions about candidates.
Their website, although modern, is not the easiest to navigate for executive candidates. There is only one link for job hunters, visible on the bottom left side of the page after you click "menu." You click on "submit resume" and reach a separate page where you can create a candidate profile.
Previous Years Winners
Executive Search Firm Winners (2022)
Find My Profession, Korn Ferry, Heidrick & Struggles, Spencer Stuart, Russell Reynolds Associates, Egon Zehnder, Boyden, DHR Global, Lucas Group, Diversified Search Group
Key Takeaways
Finding the right executive search firm can be a challenging task, but with the help of this article, we hope to have made it easier for you.
While executive search firms can be instrumental in your job search, it's important to stay proactive by applying for jobs.
There are numerous job search sites specifically created for executive jobs. Some charge membership fees to see their exclusive job listings, while others are free.
Additionally, if you are seeking a more personalized and full-service job search experience, we invite you to explore Find My Profession's reverse recruiting services.
Our team of experts will work with you to identify your strengths and goals and match you with the perfect executive position.
Best of luck in your job search!