2023 Winners: Add your badge to your marketing materials.
Looking for the best executive job search sites?
You've come to the right place.
Executive jobs are unique from other jobs for a variety of reasons. 
Many companies don't want to advertise publicly that they have a need for a senior executive position.
Instead of posting the jobs online, they will hire a headhunter to fill the position.
But don't worry.
In this article we will show you the best places to start your executive job search. This includes executive job search sites as well as information on how to find the unpublished "hidden job market" jobs.
Best Job Search Sites for
Executives


4

4
5

5
6

6
7

7
8

8
9

9
10

10
See more services
See less services
How We Choose Winners
Each of the executive job search sites below was reviewed by a team of certified career experts taking into consideration the following:
The level of focus that the site has on executive jobs.
The number of executive jobs posted on each site.
The overall design and ease of use when applying to jobs.
How effective we feel each site is to land executive jobs. 
This list was designed to serve executives in any industry or profession. Whether you are a Director, VP, or C-level job seeker, these sites will have the jobs that you are looking for.
Average Executive Job Search Site Cost
Executive
Job Search Site Cost
$1,250
Executive Job Search Site Reviews
Find My Profession offers a one-of-a-kind experience that goes far beyond any other executive job search site on this list. 
Traditional job search sites for executives require you to do all the work finding and applying to jobs. Find My Profession is unique because they are hired directly by the job seeker to manage their job search. That means they will find and apply to every executive job on your behalf.
This white-glove service will search for jobs on your behalf, apply for you with a customized resume to fit the application, and network with key decision-makers to secure interviews.
The only thing they won't do is show up to the interview for you. But don't worry, this service offers interview preparation and salary negotiation advice. So you'll be fully prepared!
Unlike traditional job search sites, Find My Profession does more than provide a platform to apply to jobs. You can save hundreds of hours searching for jobs, filling out applications, customizing your resume, and networking. Finally, you can pay someone to find you a job. Your dedicated Reverse Recruiter will create a personalized strategy to manage all aspects of your job search.
This is by far the most expensive service on the list. If you're simply looking for a job board to search and apply to jobs, this service is over the top unnecessary. However, if you like the idea of never applying for a job again, they might be worth looking into.
$2,499+ per 4-week period
(831) 888-0967 or help@findmyprofession.com
Check out some of our 5-star reviews:
JC on May 30, 2022
Excellent service provided
[Reverse Recruiter] is by far the best career finder I have ever had to pleasure to work with. He truly goes above and beyond in everything he does when he works with you, and the results definitely show it. He was professional throughout the entire experience. His attention to detail, overall industry knowledge, and the way he takes care of his clients is best in class. Also, turnaround time and email responses were done very quickly. If you don't work with [Reverse Recruiter] for your career finder/job search needs, you're missing out big time! Can't thank him enough for everything he has done.
Chakib Abi-saab on May 14, 2022
Outstanding service
I had the opportunity to work with [Reverse Recruiter], and I must say the experience was excellent. The communication was great, the level of professionalism and effectiveness was very high, from identifying the right jobs to networking with the right people in LinkedIn! I highly recommend this service to anyone in a senior position who is serious about finding a new job. Take it from me, you can not do it better yourself.
Dave Curtiss on May 19, 2022
Find My Profession review
Working with [Reverse Recruiter] and Find My Profession reminds of the raptures in the film Jurassic Park. They were relentless in all aspects of my job search. I understand that your spouse or others may question the cost but it was worth every penny. ABSOLUTELY RECOMMEND!
Ife Daramola on August 30, 2021
Worth the investment
I used the Find My Profession service to rewrite my resume and to revamp my Linkedin page. I also used the Find My Profession career finder service and worked with [Reverse Recruiter] to help me apply for roles and market my profile to potential employers. [Reverse Recruiter] worked very diligently to ensure that my profile was marketed to top-level executives in my industry and his efforts eventually led to my finding the perfect role which I received a great offer and that I accepted. This is a great service and I believe it is worth the investment for those who are looking to find their next role.
Dan St Peter on July 6, 2022
FMP – landed me the job!
From the very beginning of my initial application, it was clear [Reverse Recruiter] was here to help me in the next stages of my career journey. This wasn't going to be an ordinary job search experience. Based on our enrollment conversation, [Reverse Recruiter] took the lead managing the job search process for me. She asked the right number of questions to build the search criteria specific to my interests (role, industry, location). [Reverse Recruiter] scanned the horizon weekly and staged available opportunities reducing my effort/stress and allowing focus on my personal and family obligations. Upon my giving a prospective position the green light, [Reverse Recruiter] submitted a tailored application on my behalf and followed up with the employer as necessary. Along the way, [Reverse Recruiter] freshened my resume and online profile to take advantage of today's job search criteria. She also expanded my LinkedIn presence connecting me with dozens of professionals. Above all, [Reverse Recruiter] listened carefully to my evolving needs and adjusted the job search process accordingly. It was as if [Reverse Recruiter] was personally committed to helping me find the right match (which she did!). Depending on your time and energy available, Find My Profession team members can either take full lead on the job search process or can supplement your existing plan. Don't go it alone.
Kelley White on April 12, 2022
Great service for busy…
I am so pleased with my experience with [Reverse Recruiter] at FMP. I was looking to change industries, but too busy and overwhelmed with my day-to-day to embark on the journey on my own. No only did he do the heavy lifting with applications, but was a readily available resource in coaching to ensure I nailed interviews and marketed myself in the best way possible. He was helped to give me realistic expectations without short-changing myself or my skills to get the job I wanted. Thanks to him, I was able to secure a great role at my dream company within 6 weeks!
Dan West on February 28, 2022
[Reverse Recruiter] was…
[Reverse Recruiter] was hard working and excellent and he directly led to me finding a job in 30 days! It was a pleasure to have him behind the scenes finding opportunities.
Sarah Streiffert on August 18, 2021
Excellent Service!
I started using the Career Finder service on July 16th, and a month later on August 16th, I was offered a job! I really appreciated [Reverse Recruiter's] guidance and expertise through this process. It had been 18 years since I'd had to job search, and had no idea where to start. While the price was high, I thought if this service shortened my job search by a few months, then it would be worth it. [Reverse Recruiter] was very skilled in networking, helping me find positions that were of interest, but weren't necessarily ones I would have looked for myself, applying, (and outside his job description), dealing with my emotions as I got rejections, and became frustrated trying to figure out what I was searching for. The position I landed was something that I probably wouldn't have thought to look at myself. I appreciate how fast I was able to find something that I feel like will be a great fit, and I would highly recommend [Reverse Recruiter] and this service.
ExecuNet was founded by Dave Opton all the way back in 1988 – before the World Wide Web even existed. Dave lost his executive job and grew frustrated while looking for another executive gig. ExecuNet was created to give senior executives the best career advice and help them face unique job challenges. ExecuNet is not purely an executive job search site, but they have plenty of executive jobs listed on their website.
ExecuNet members have landed executive jobs at the best and brightest organizations such as Google, Apple, and Verizon. There is a lot of good free information that you can access on ExecuNet's website. They have helped tens of thousands of members over the years.
Most of the executive job opportunities on ExecuNet's website do not list the salary. This could be frustrating if you want an idea of how much a certain executive job opening pays. In order to access the jobs posted on this site, you have to sign up for a premium membership and pay a monthly fee.
$99 for a 90-day membership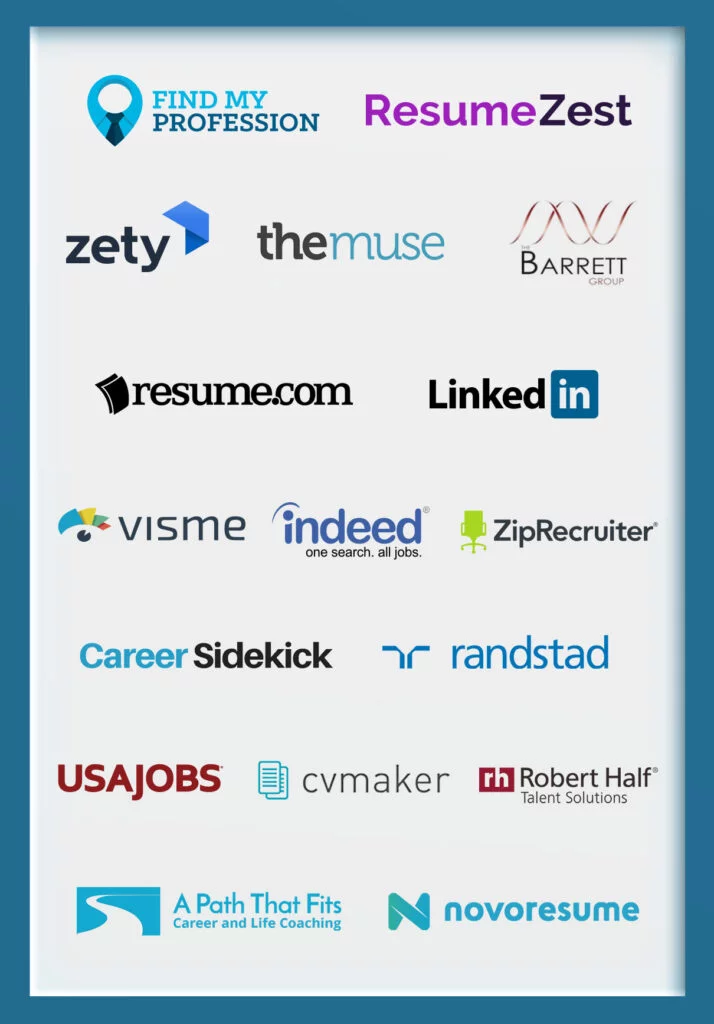 Need Help With Your Job Search?
Did you know there are companies you can hire to help with your job search? Whether you need resume help or want someone to apply to jobs for you, we've reviewed the 20 best agencies to help you find a job.
LinkedIn is the job board site that everyone knows. If by some chance you aren't on LinkedIn, what are you waiting for? Go set up your profile this instant! All jokes aside, LinkedIn is one of the best resources to use during your executive job search. Surprisingly enough, LinkedIn was one of the very first social media firms to exist (when it was founded back in 2002). As the years have passed, LinkedIn has certainly earned its spot as one of the best job sites for senior executives.
LinkedIn is full of interesting job postings and executive recruiters for you to take advantage of. If you are a qualified executive, you might even expect recruiters to be knocking down your (virtual) door for an interview. One of LinkedIn's many perks is that you can easily see the company page on LinkedIn and get a feel for the company's culture.
LinkedIn can be a nuisance if you allow recruiters to contact and email you for jobs that you are not interested in. Also, if you really want to take advantage of LinkedIn, you will have to pay for a premium membership. That could be costly, depending on how long you have the membership while you look for your next executive position.
Free option available. Premium options from $29.99 per month.
Ladders has been one of the leaders in the executive job search industry since 2003. With over 1.5 million resumes reviewed, they have seen their fair share of job postings and candidates. Ladders has amassed an impressive amount of executive job postings that very few executive job posting sites can rival. They even performed an "eye study" in 2018 to find what makes a resume stand out to a recruiter.
Ladders has one of the most useful tools for an executive job search; they allow you to search for job openings by the company. You can easily perform an executive job search for top companies such as Google or Lockheed Martin. Ladders primarily focuses on jobs that have a salary of $100,000 or more.
Ladders is a pay-to-play executive job site. You can apply for jobs with their free membership; their premium membership offers many useful perks but you have to pay for it.
Free option available. Premium options for $29.99 per month.
ExecThread was founded by Joe Meyer in 2015. Joe was named Entrepreneur of the Year in 2012 by Crain's NY Business and was #9 on Business Insider's 2013 "Silicon Alley 100" list. ExecThread is a premium peer-to-peer job-sharing network of 55k+ high-caliber business leaders that brings transparency to confidential executive-level career opportunities. ExecThread is very unique in that it crowdsources these confidential job opportunities, and has crowdsourced over 15k+ retained exec-level searches to date.
ExecThread is highly valuable to any executive or aspiring executive who wants more access to confidential job opportunities. Prior to ExecThread, there was no way to access such opportunities at scale, but ExecThread cleverly figured out how to do it by leveraging the wisdom of the crowd to bring transparency to a walled-garden industry that many thought was impossible to penetrate.
While ExecThread has certainly crowdsourced a large number of confidential job opportunities, it still sometimes lacks sufficient coverage of such opportunities across all functions, industries, and locations. It's generally strong in the big major metropolitan markets, but when it comes to smaller markets it's coverage begins to wane.
Free option available. Premium options for $25 per month.
Robert Half is one of the most well-known staffing agencies in the world. Founded over a half a century ago, Robert Half was a pioneer in the professional staffing industry. Today, Robert Half's agency is listed in the S&P 500; the firm generates more than $5 billion in revenue each year. Robert Half aims to help companies complete their executive searches in less than 90 days.
Robert Half has accolades and prestige that most companies would be thrilled to have. With 325 locations, there is bound to be a Robert Half near you. You could easily stop by their office and introduce yourself. Who knows? They may have an executive job in your field right away. This job firm understands who makes a good fit for a position, and they want their candidates to be happy.
Robert Half is a fantastic staffing service; however, they are not the best executive job search site. When searching for a Chief Information Officer, results appeared for executive assistant and desktop support opportunities. That's like getting ground beef when you ordered filet mignon.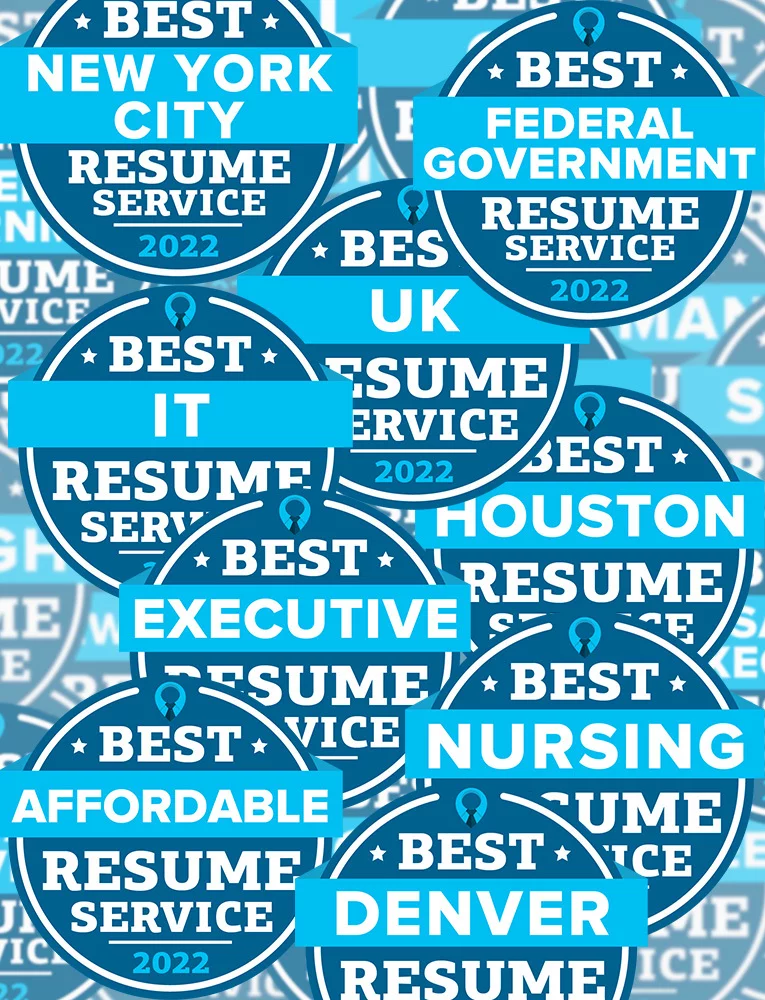 Is Your Resume Working Properly?
If you are having trouble landing interviews, it might be time to hire a professional resume writer. Check out our list of the 750+ best resume writers and start landing more interviews!
Indeed was founded in 2004 by Paul Forster and Rony Kahan. This famous job board quickly rose to the top of the job search industry. In 2010 they passed Monster.com to become the job site with the most traffic in the United States. Currently, Indeed is available in 60 countries and 28 languages. Indeed has more than 250 million unique visitors each month.
Indeed is very focused on what they do – and they do it very well. Posting and applying for jobs is very easy on Indeed, and you don't have to make a profile on Indeed in order to apply for an executive job. By far, Indeed has more jobs posted than any other site. There are a ton of executive jobs on indeed but they may be harder to find since there are so many jobs to sift through.
Indeed may not be the best executive job search site, but the pure volume of jobs that they have makes it worth checking out. You may find a hidden gem or two on their website that you may not find anywhere else.
Lucas Group is not the famous Star Wars production company, we're sorry to say. Instead, they are one of the premier executive recruiting firms in the United States. Founded in Atlanta in 1970, the firm has quickly grown to 16 locations all over the U.S. Although their primary focus is the U.S., Lucas Group has established key partnerships in Canada and Europe. Randy Marmon is the current CEO of Lucas Group and brings 30 years of human capital management experience to the firm.
Lucas Group only works with mid-tier to Fortune 500 companies. You will find some of the best executive positions with their firm. They almost exclusively focus on executive recruiting and helping qualified candidates realize their true potential.
Not all of their current jobs are listed on the website due to volume and/or confidentiality issues. You can, however, submit a resume on their website so you can be reviewed for potential additional roles.
Glassdoor may not be what you would typically think of when searching for the top executive job sites; however, with a ton of executive job postings, you would be silly not to use Glassdoor as a potential avenue for your next executive role. Glassdoor is currently one of the top job sites in the U.S. and they have earned that spot – as well as their spot on our list for senior executives. They have an impressive database of company reviews, CEO approval ratings, salary reports, and interview reviews.
Glassdoor's executive job search function is incredibly easy-to-use; it's easy to filter out any job that you're not looking for. Unlike some other executive-level job search sites, when you search on Glassdoor you will see accurate, relevant jobs. You can also check out a company's Glassdoor rating to see what employees think of the organization. Talk about insider information!
Glassdoor does not focus on executive jobs or job searching in general. Their main focus is employee reviews; that is what they are best known for. That is not necessarily a bad thing, but choosing an executive job posting site that focuses on high earners might be more beneficial.
The Muse was co-founded by Alex Cavoulacos and Kathryn Minshew. They were both recognized in Forbes 30 Under 30 in Media list, which is quite an impressive feat. Over 75 million people use The Muse each and every year, and many of them use the site to assist with their executive job search. They also have career coaches on staff that can help you with your resume, interviews, and job search strategies.
The Muse allows employers to provide more information on their job posting and overall organization than most job boards do. That can be beneficial as you are looking for an executive position that fits your career goals and life goals. Their executive job search engine is easy to use and pulls up jobs that you are bound to find interesting.
The Muse gives you a look inside the organization's office to which you are applying. But unlike a site like Glassdoor, there are no employee reviews; there's only what the company wants to say. Naturally, this means that companies can be biased about what their organization looks and acts like.
Previous Years Winners
Executive Job Search Sites Winners (2022)
ExecuNet, Ladders, LinkedIn, ExecThread, Robert Half, Headhunter, Indeed, Lucas Group, Glassdoor, The Muse
Executive Job Search Sites Winners (2021)
ExecuNet, Ladders, LinkedIn, ExecThread, Robert Half, Headhunter, Indeed, Lucas Group, Glassdoor, The Muse
Key Takeaways
Finding the right executive job can be a daunting task, but with the help of the best executive job search sites, you can streamline your search and increase your chances of success.
However, if you are struggling to find jobs on these executive job search sites, it might be time to reach out to some of the major executive search firms.
Executive search firms know about job opportunities that are not listed on the job sites above.
In order to cover the most ground, we recommend contacting 3-5 executive search firms in order to help with your job search.
But why stop there? Take your job search to the next level with Find My Profession's reverse recruiting services.
Our team of experienced reverse recruiters will actively seek out and present you with executive job opportunities that match your skills, experience, and career goals. We can also provide you with personalized coaching and support throughout the hiring process. With our help, you can take your career to new heights and land your dream job.
Contact us today to learn more about how our reverse recruiting services can help you find your next executive role.