Why do you need a federal resume writer if you're looking for a job in the federal sector?
Can't any professional resume writer write federal resumes?
Not always and many resume writers choose not to tackle federal resumes.
Federal resumes vary significantly from civilian resumes.
Having a resume writer specialized in resumes for federal jobs will give you a resume that is better formatted and more effective for USAJOBS.
That's why our certified resume experts have analyzed all the top federal resume writers to bring you this list of the best resume writers for federal positions.
If you want an experienced and dedicated federal resume writer who focuses primarily on resumes for federal government jobs, this is the list for you!
Federal Resume Writer Criteria
Each of the federal resume writers below was reviewed by a Certified Professional Resume Writer (CPRW) taking into consideration the following:
Cost: The cost of the service compared to other federal resume writers.
Turnaround: The speed at which the resume draft is completed.
Credentials: Overall experience, awards, and certifications.
Resume Design: The design, style, and overall look of the resume.
Customer Reviews: The number of reviews and overall satisfaction ratings.
This list was hand-curated to serve all federal professions. These jobs include GS-3 to GS-4, GS-5 to GS-7, GS-8 to GS-12, GS-13 to GS-15, and also Senior Executive Service (SES) 5, 4, 3.
Best Federal Resume Writers
1. Bruce Hillman – Best Overall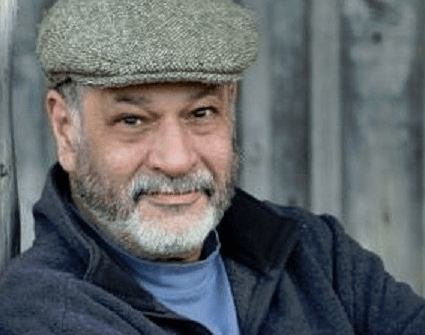 Experience: Bruce Hillman is one of the most experienced federal resume writers. He specializes in crafting USAJOBS and federal government job resumes.
Bruce has been writing resumes for federal government job seekers since 2006. Apart from that, Bruce has 24 years of experience in editorial staff management at a publishing company. He also spent five years as a university professor, and 20 years practicing law.
Additionally, he is proficient in writing all other documents required for a federal job application such as Executive Core Qualifications (ECQs), Technical Qualifications (TQs), and Knowledge, Skills and Ability (KSA) narratives with 95%+ "Best Qualified" results.
Bruce is currently working at Find My Profession.
Turnaround Time: 3 – 5 business days (can expedite)
Cost: $695 – $1295+
Reviews: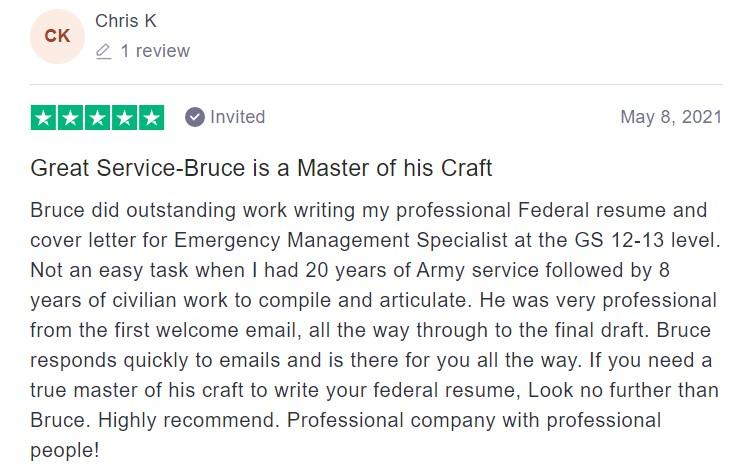 Work with Bruce Hillman
2. Eric Brass – 19+ Years of Experience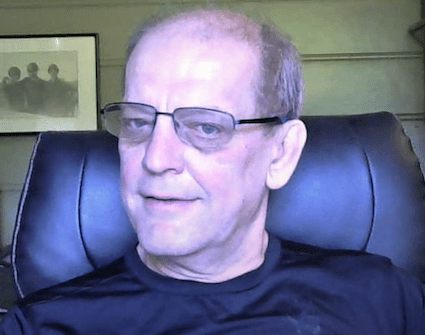 Experience: Eric Brass is a multi-Certified Federal Resume Writer and Career Coach who has been helping federal job seekers land federal jobs since 2002.
He is currently working as a Senior Associate at Federal Prose, an established federal resume writing service. Eric is experienced in writing federal resumes and has worked with a diverse range of federal sectors and agencies.
Federal Prose offers a free resume critique and a qualifications assessment (small fee).
Turnaround Time: 5 business days (can expedite)
Cost: $399.95+
Reviews: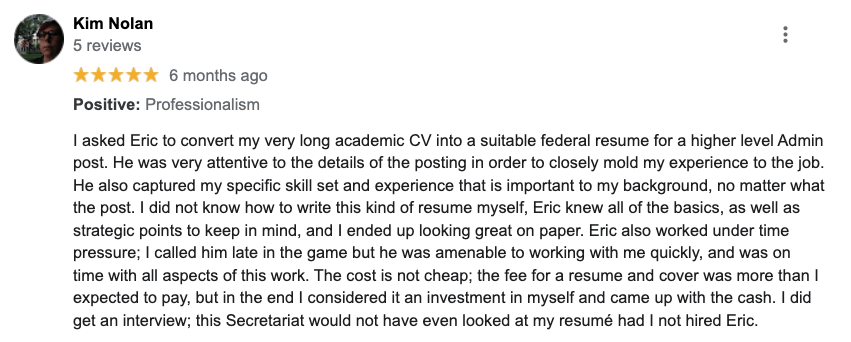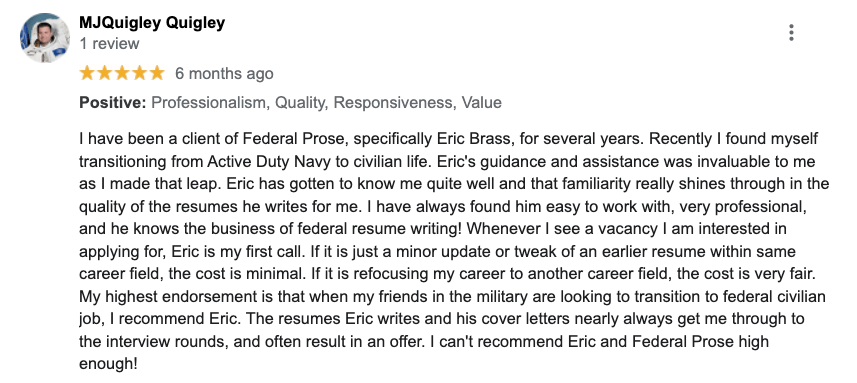 Work with Eric Brass
3. Robin Schlinger – Multi-Certified Resume Writer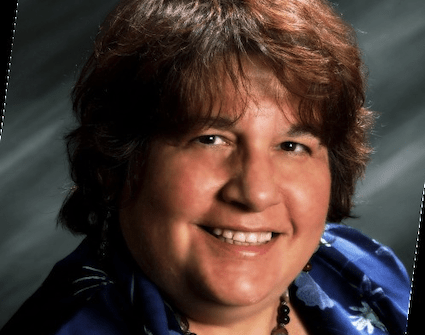 Experience: Robin Schlinger is the chief resume writer at FederalResumes.net.
She holds six resume industry certifications including Certified Master Resume Writer (CMRW) and Certified Federal Resume Writer (CFRW).
Robin is one of the most experienced federal resume writers you'll come across with over 20 years of experience in resume writing.
Turnaround Time: Not found
Cost: Not found
Reviews: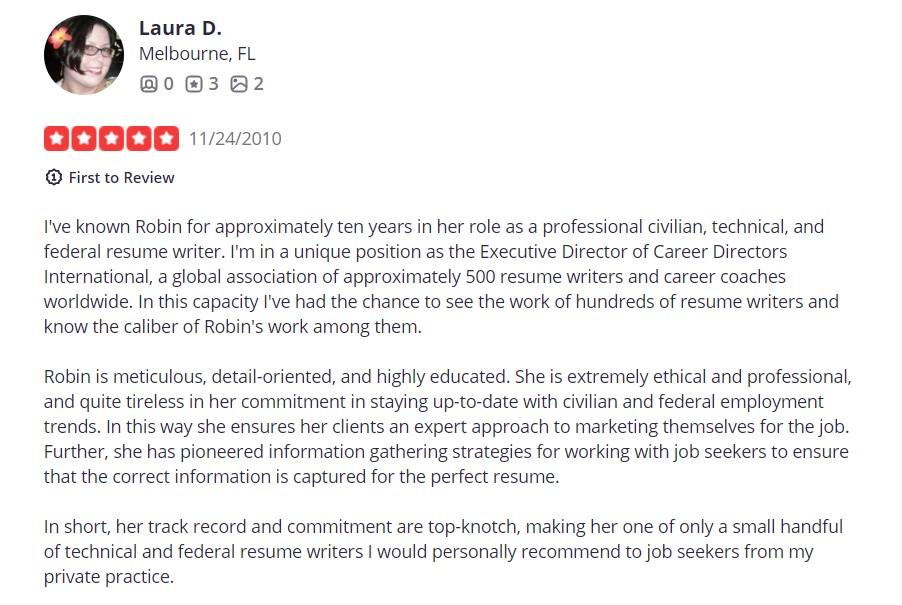 Work with Robin Schlinger
4. Lex Levin – Offers USAJOBS Support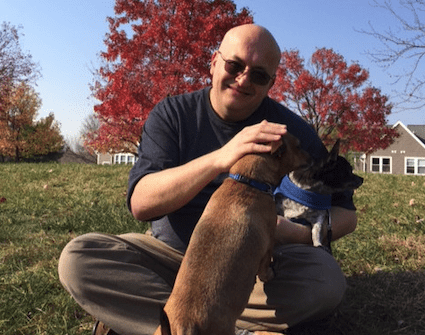 Experience: Lex Levin, a Certified Federal Resume Writer and Consultant, has been writing federal resumes since 2009. He also worked with the federal government for over 10 years.
Lex founded his federal resume writing company, Lex Levin Artisanal Resumes, in 2014. He also offers support for federal job applications processing via USAJOBS.
Turnaround Time: Not found
Cost: Not found
Reviews: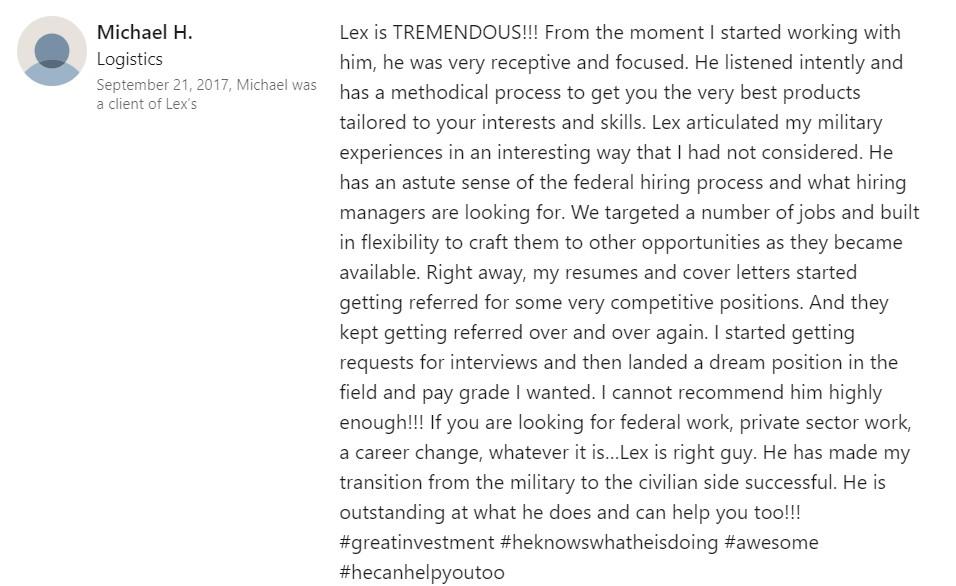 Work with Lex Levin
5. Alexine Garcia – Written over 300 Resumes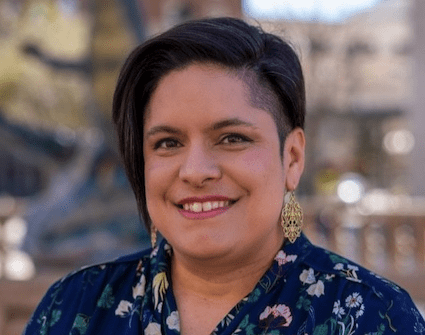 Experience: Alexine Garcia spent nine years serving in the Army before starting her writing career, with a special focus on federal resume writing.
Alexine has over nine years of experience in federal resume writing with in-depth insight into HR and USA Jobs application processes.
She is also the founder of El Paso Professional Resumes, a federal resume writing service.
Turnaround Time: Not found
Cost: Not found
Reviews:


Work with Alexine Garcia
6. Janine Wiggins – Offers Federal Resume Templates and Guides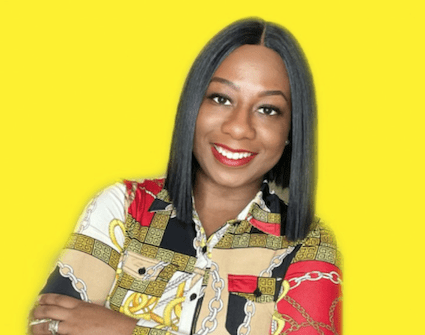 Experience: Janine Wiggins is the founder and CEO of Resumes by Neen, LLC, a federal resume writing service.
Janine specializes in helping civilians and military personnel transition into county, state, and federal government jobs. She is also a certified federal career coach, certified federal job search trainer, and resume writer.
She has over five years of experience in the resume writing business.
Turnaround Time: 10 business days (can expedite)
Cost: $599 – $999
Reviews: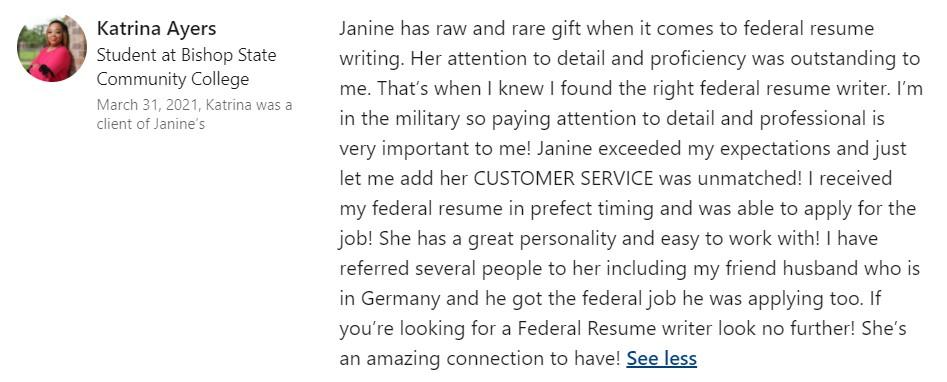 Work with Janine Wiggins