Erin Kennedy, a highly experienced, multi-credentialed, and award-winning resume writer, founded Professional Resume Services in 2001.
Erin has been writing resumes and providing career coaching since 1999.
While searching online for a resume writer, you might have come across her company.
It's natural for you to wonder whether Professional Resume Services will be the right fit for your resume or not.
In this article, you will find an in-depth review of all that Professional Resume Services has to offer in the way of resume writing services.
We will share pros, cons, writing process, writer background, and even our opinion on some great alternatives to consider.
Professional Resume Services – Resume Service Review
Erin Kennedy has a team of certified and experienced resume writers, career coaches, and LinkedIn profile writers working with her at Professional Resume Services.
The company offers resume writing services for professionals of all career levels, from entry-level college graduates to CXOs and board leaders.
Let's find out the major pros and cons of working with Professional Resume Services for crafting your resume:
Pros:
The strongest element of the company is the extensive experience and expertise of its resume writers.
The company CEO, Erin Kennedy, has over two decades of experience.
In addition to her extensive experience, Erin holds some of the top certifications in the resume writing industry. She is also a recognized career expert with a footprint in numerous reputed media outlets and career publications.
Moreover, the resume writing team that Erin has put together is very strong in terms of experience, certifications, and industry reputation.
Cons:
One of the shortcomings of the resume service is the lack of customer reviews on third-party review sites such as Trustpilot, Sitejabber, Yelp, Google, and others.
The turnaround time for a resume is not mentioned on the website.
Additionally, their rates for resume writing are higher than most other services.
There's no option to buy the resume packages directly from the website. You have to contact the service or schedule a call to discuss the next steps.
These extra steps can be a hassle when going through the ordering process.
The website also doesn't offer any details about resume writers other than Erin.
How Much Does Professional Resume Services Cost?
Professional Resume Services has designed its resume packages based on three career levels:
Executives – CXOs, presidents, and board positions.
Mid-level Executives – VP, director, senior manager, and related roles.
Professionals with 3 to 8 years of experience.
For executives, there are two resume packages to choose from.
Executive Package A, priced at $1,995 to $2,595, provides the following:
Executive resume
Cover letter
eNote
Thank you letter template
LinkedIn profile development
Executive Package B, priced at $2,695 to $3,995, offers these services:
Executive resume
Executive biography
Cover letter
eNote
Thank you letter template
LinkedIn profile development & ebook
Resume distribution
90-minute interview & job search coaching
The package for mid-level professionals ranges from $1,095 to $1,595. It consists of:
Mid-level resume
Mid-level cover letter
eNote
Thank you letter template
The Professional Resume Package ranges from $649 to $949 and provides you with the following services:
Professional resume
Professional cover letter
eNote
Thank you letter template
All of the packages provide unlimited email support, a one-on-one phone consultation with your resume writer, and bonus materials.
Apart from the packages, the company also offers a la carte resume writing if all you need is a resume.
A la carte resume creation ranges from $595 to $1,500.
An a la carte entry-level resume costs $549.
In terms of packages and service design, Professional Resume Services offers quite a bit of flexibility.
The company also offers federal and military transition resume writing at prices ranging from $695 to $1,595.
Professional Resume Services' Resume Writing Process
Aside from the initial extra steps of the ordering process, the resume writing process offered by Professional Resume Services is fast and simple.
Here's a typical resume writing process at Professional Resume Services:
Initial consultation to identify your goals, strengths, and career needs.
Get matched with a certified resume writer based on your background.
The writer crafts your resume and sends it over to you.
The website doesn't offer any information on the editing process of the resume.
However, the "Refund Policy" page states that they offer a satisfaction guarantee.

This means that you will get all the support you need until you are satisfied with your career documents.
The turnaround time for resume writing has not been mentioned on the website.
Professional Resume Services' Resume Writing Team
As mentioned earlier, the resume writing team at Professional Resume Services is the strongest attribute of the company.
The company's CEO, Erin Kennedy, has won five Toast of the Resume Industry (TORI) awards and five nominations.
She has also contributed to 16 best selling career books and appeared as a subject-matter expert in publications such as Forbes, The Wall Street Journal, Huffington Post, and Mashable.
Erin is a multi-certified resume writer and career coach. Her certifications include Certified Master Resume Writer (CMRW), Certified Executive Resume Writer (CERW), and Certified Professional Resume Writer (CPRW).
Although the company website offers no details about the other resume writers on the team, we went ahead and searched on LinkedIn. We found 15+ resume writers and career coaches there.
All the writers on Erin's team are highly experienced and certified resume writers.
Even the least experienced writer holds at least eight years of resume writing experience.
Professional Resume Services Customer Reviews
Customer reviews on third-party websites are always an objective and dependable way of evaluating the customer satisfaction scores of any company.
However, Professional Resume Services doesn't have a presence on most of the reputed review platforms like Trustpilot, Sitejabber, Google, and Yelp.
We could only find a couple of reviews on Facebook.

Two reviews are far from enough to get a proper estimate of the overall satisfaction ratings for Professional Resume Services.
However, Erin Kennedy and other writers of her team have plenty of recommendations on LinkedIn.
Professional Resume Services – Resume Sample
Professional Resume Services has provided many industry-specific and role-specific resume samples on the company website.
Some of the samples provided on the website contain some outdated design elements. This is understandable, considering that the company has been in business for over two decades.
When it comes to the content, all the resume samples are professional and impressive.
Here's a sample from the Professional Resume Services website for your review (first page only):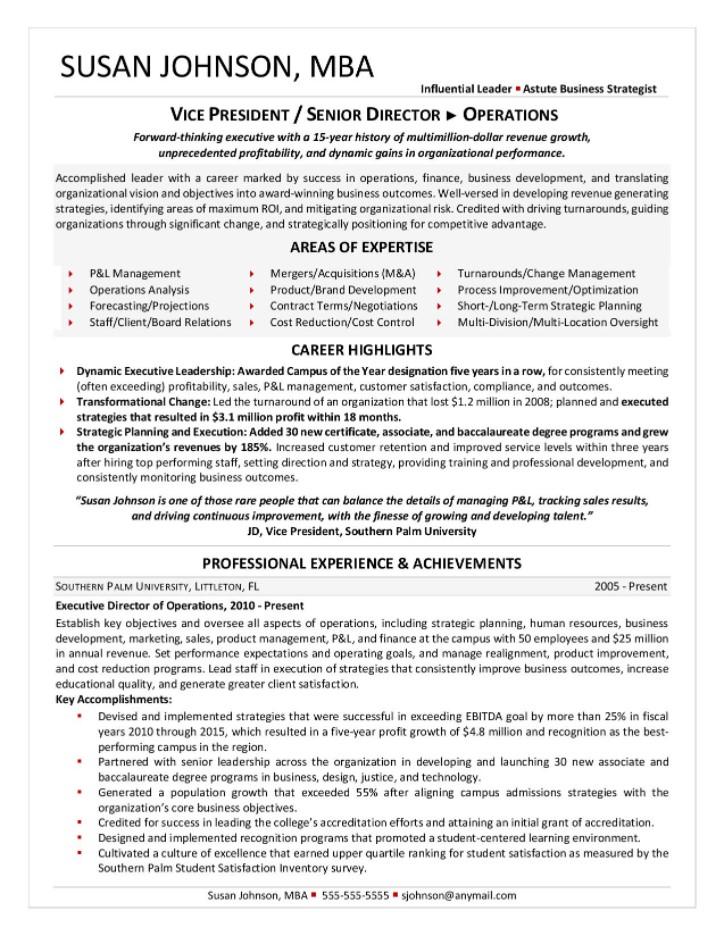 As you can see, the sample has a soothing feel to it, contains accomplishment-based quantifiable statements, and properly utilizes key skills and words.
It uses a combination resume format and incorporates feedback from a previous employer directly on the resume, which is impressive.
Key Takeaways
Our rating for Professional Resume Services is 6.7/10.
The experience, expertise, and credentials of the resume writers at the company are commendable. You will rarely find such an impressive team of writers under one roof.
CEO and founder Erin Kennedy is certainly among the top industry experts.
However, the comparatively high cost of resume services and lack of online customer reviews are the significant drawbacks of the company.
The inability to purchase the resume service directly from the website and the unavailability of a few critical information on the website can be another hindrance.
Your resume is one of the most important documents in your professional life.
You should always review and talk to multiple companies before you make your final decision.
What Is a Better Alternative to Professional Resume Services?
When it comes to your resume, you can't be too careful.
Consider adding the resume writing services of Find My Profession to your review list.
We have a multi-certified and experienced team of resume writers. All our writers are based in the US and cover 85+ industries.
We also offer a 60-day interview guarantee.
The turnaround time is only 3-5 business days, and the cost of a resume affordably ranges from $395 to $995.
Find My Profession has more than 650+ five-star reviews on sites like Trustpilot, BBB, Sitejabber, and Google.
You can also review a plethora of high-performing and modern resume samples on the website before making a decision.
No matter who you choose, it's important that you feel confident in your decision.
So, be sure to call your prospective writers to discuss whether they will be a good match for your professional career needs.
Good luck!