College is one of the most formative periods in your life. It also tends to be stressful — especially when you need to find a job after college. The rush to secure work can be competitive, and it can be frustrating to approach graduation with zero job offers in sight.
Thankfully, countless people have been in your shoes before you. From college fairs to LinkedIn outreach, there are plenty of ways to get a job fast and effectively.
Wondering where to start? Follow our comprehensive guide on how to find a job after college.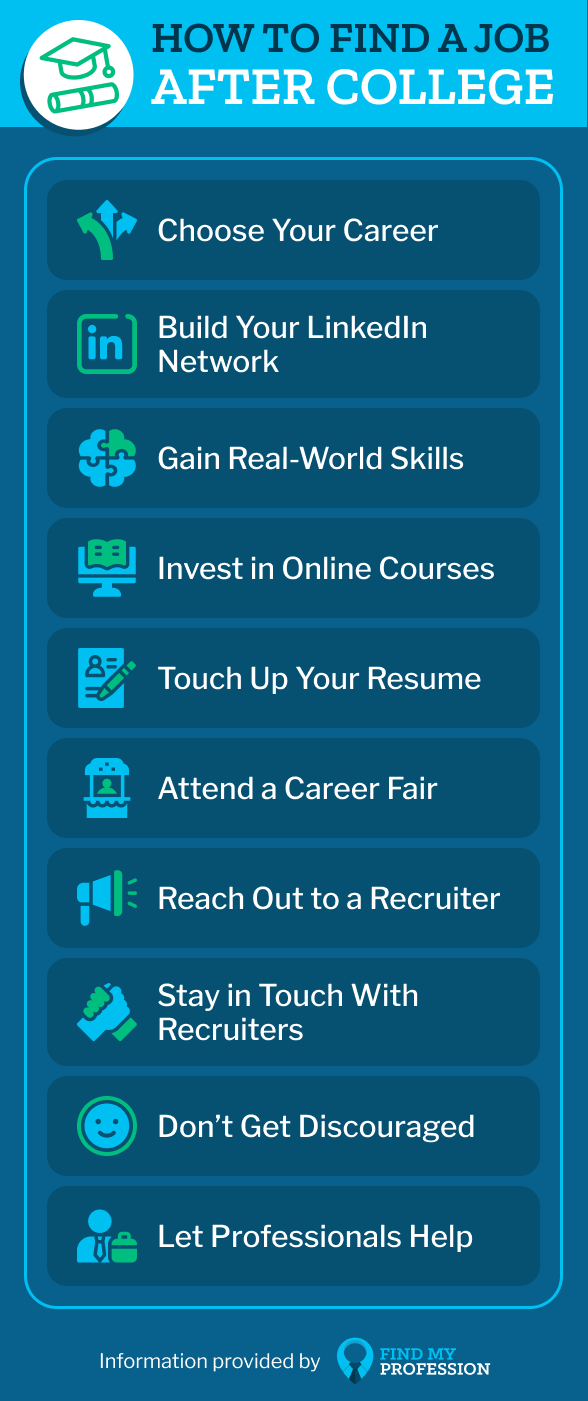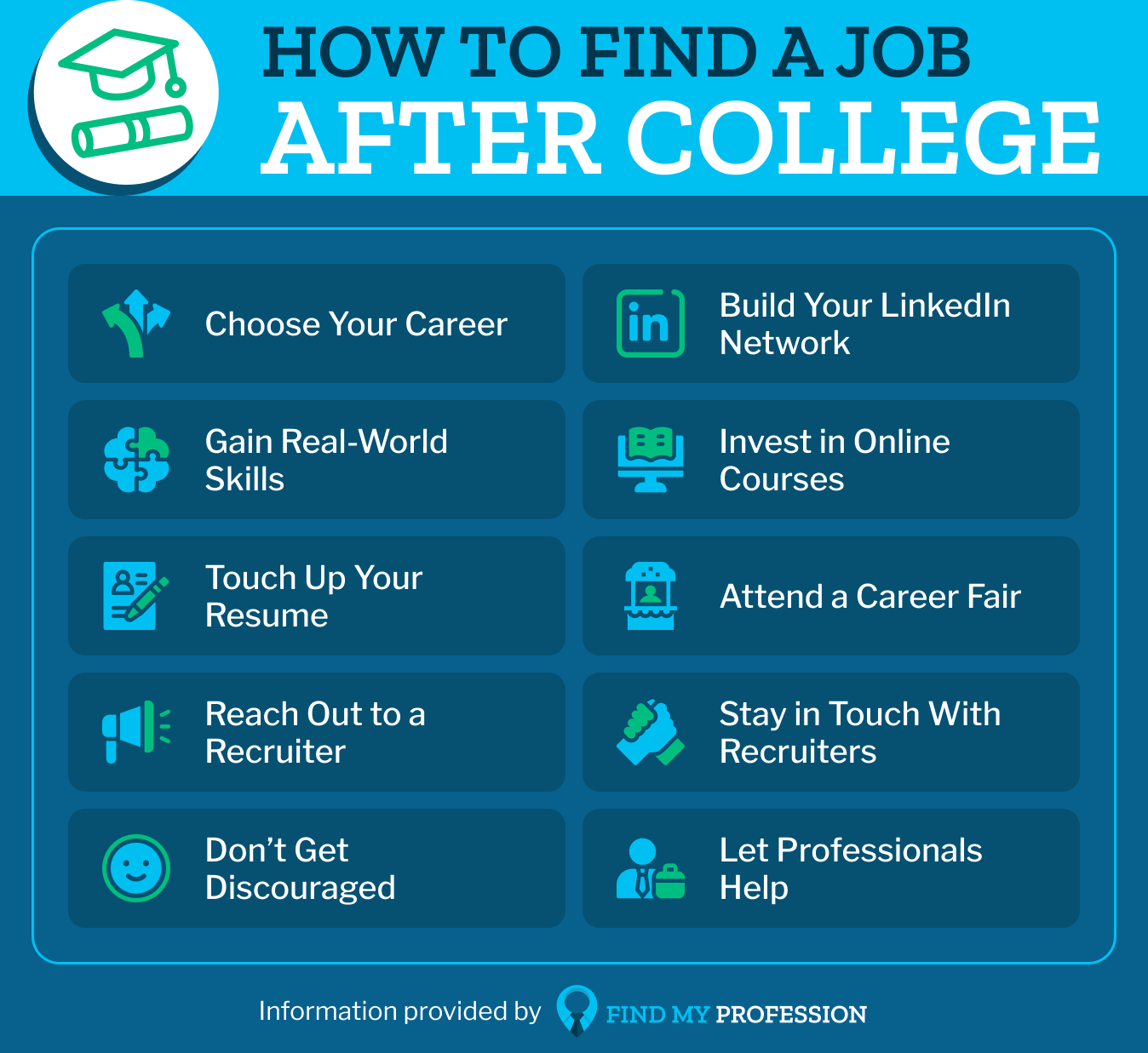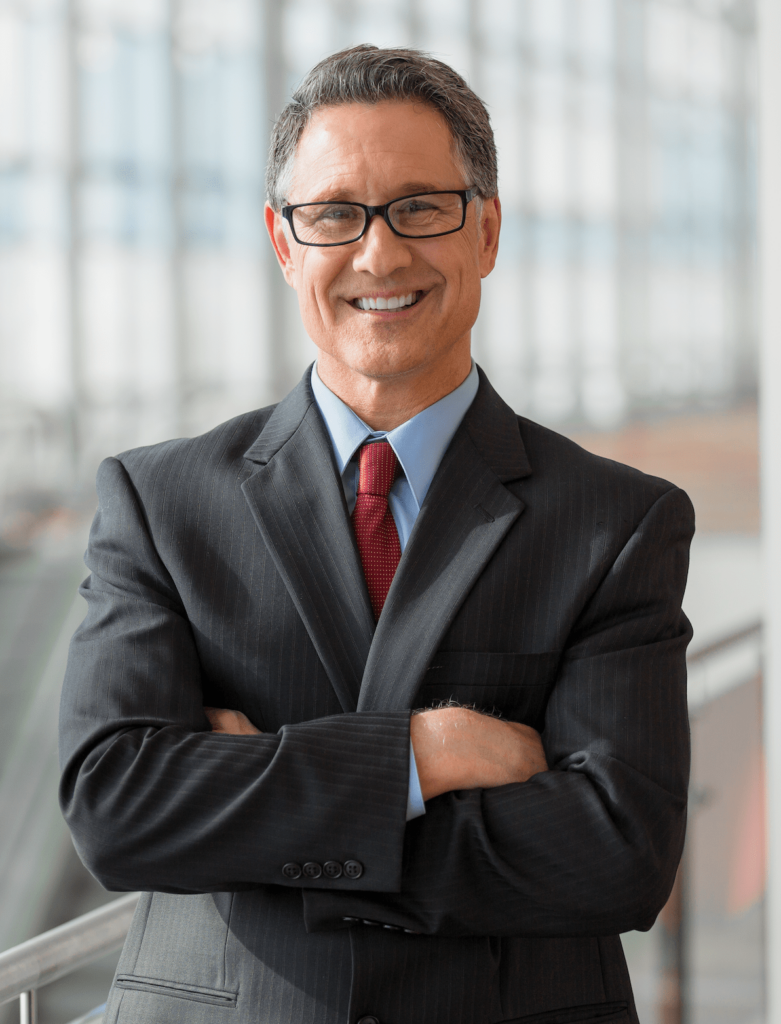 Job Search: Solved
"[Reverse Recruiter] is by far the best career finder I have ever had to pleasure to work with. He truly goes above and beyond in everything he does when he works with you, and the results definitely show it." – JC
Why It's Hard to Find a Job After College
There are three reasons why recent college graduates struggle to find work. First, the competition is stiff. Second, you lack real-world experience. Third, you haven't yet built a solid suite of job-networking skills. Luckily, you have control over the most important: networking ability.
1. Competition
Don't let reports of a candidate-driven job market fool you. It's tough to find work when you're competing with thousands of other grads. If you want to find a job as a software developer, the competition's even stiffer. Reductions in force have hit major tech companies, including Microsoft and Amazon.
2. Lack of Experience
Employers want candidates with impressive resumes. When you're fresh out of school, it's easy to get passed over for someone with five or more years of work experience under their belt.
3. Little Networking Expertise
Without prior work experience, odds are, you lack a network of professionals to lean on. Even if you're savvy with LinkedIn, it takes months (if not years) to develop strong networking skills. But there are some shortcuts you can take (see the section on LinkedIn networking below).
If all of that sounds daunting, take heart. You're about to see how to find a job, even if you're an entry-level job seeker.
How to Find a Job After College (Even With No Experience)
College can be demanding, but finding a great gig doesn't have to be. Whether you're a current student or a recent grad, here are ten tips to help you get a job after college:
1. Decide on Your Career
"Find a job you love, and you'll never work a day in your life." That's popular advice, but please ignore it if you want to get a job. Every job is work; that's just reality. The sooner you embrace that fact, the faster you'll find fulfillment in your career — and get paid well for it.
Reflect on your college experience. What's your major? Where do your passions lie? You have your entire professional career ahead of you — don't rush into it without proper research. Look up the average salary and employment rate for different careers, and get excited about your options!
The choice is yours: You can choose a career that pays well and has plenty of openings, or you can pursue a career with diminishing openings and low pay. Don't waste your time betting on a dead-end.
2. Build Your LinkedIn Network
LinkedIn is the working world's Instagram or TikTok. Create a profile and populate it with a headshot, banner image, and compelling summary. Many professionals set their "headline" as their current job title. You can follow suit (even with no experience) by typing in your intended position (Software Engineer or Content Marketer, for example).
Once you've built a profile, do some outreach. Send connection requests to people at your school — not just friends, but professors, mentors, and career counselors. Reach out to a recruiter on LinkedIn or another professional in your intended sector, and request an informational interview to learn more about their career path.
Here's an easy template: "Hi [name], I'm a recent college graduate, and I find your career path fascinating. Would you be willing to spend five to 10 minutes chatting about your experiences?"
Nobody has five minutes to help you get a job, but everyone has three hours to talk about how great their job is. Leverage those connections, and build the right kind of network, fast.
3. Gain Real-World Skills
Experience is the ultimate differentiator when you're looking for a job after college. So, find ways to develop and apply your real-world skills. Join clubs, groups, and associations in your chosen field. Get an internship working for a professor or company, whether it's in-person or online. You can also build a portfolio or website to market yourself and your newly acquired skills.
Most internship opportunities will be volunteer-based (aka, unpaid). But don't be discouraged. The goal isn't to work for free — it's to get tangible work experience in a couple of months to bolster your resume. Even a month or two of free or low-paid experience will vastly improve your chances of getting hired.
Top Tip
Do a Google search for "online portfolio examples" + your job title to get some inspiration for an online portfolio. Developers can make a simple GitHub portfolio. Many job titles have an easy platform you can use like that. Then send the link to hiring managers or put it in your resume.
4. Invest in Online Courses
Already out in the working world? Courses are an invaluable resource to build skills and enrich your resume or portfolio. While courses won't impress a hiring manager more than a resume with experience, they'll make an entry-level resume stand out.
If you're struggling to break into software engineering, take an online coding course. If your heart is set on finance, attend a data analytics boot camp. Many of the best courses won't cost you a cent. (CodeAcademy and Coursera are great starting points.)
5. Touch Up Your Resume
Resume writing is a lost art. Too often, people new to the working world get outclassed by the competition, simply because hiring managers don't read resumes. They only skim them. So if your resume has any fat in it at all, and the hiring manager happened to skim that part, you're sunk.
Craft a compelling resume with the proper prep work:

Tom Gerencer, CPRW and Career Expert
The most common mistake I see with entry-level resumes is a complete lack of achievements. Most new job seekers just list job duties instead. If a bullet point doesn't start with an action verb, include a skill the job ad asks for, and use a number to show how much you improved something for an employer (or professor), it's not an achievement. It's a job duty.
If you're afraid you don't have any accomplishments, just pull them from classes you took, volunteer work, personal projects, and other non-work sources.
Give your resume the time and attention it deserves, and you'll give yourself a fighting chance in today's workplace.
Top Tip
Writing a resume is tough — even for seasoned wordsmiths. Thankfully, you can make the process easier with a professional resume writer. They'll handle the headache, so you can focus on nailing interviews, wowing hiring managers, and finding a job you love.
6. Attend a Career Fair
Many of the best job opportunities are within walking distance if you're willing to seek them out. College campuses have extensive on-campus recruiting programs that host frequent career fairs.
Come prepared. Get your best suit, print out copies of your resume, and research the companies in attendance. Develop a 30-second pitch about who you are, why you're here, and where your interests lie. And, of course, come with questions, a notepad, and a pen.
Walk the floor with confidence. Initiate conversations with a smile. As you tell recruiters about yourself, don't leave without taking an "action." Add them on LinkedIn, or express interest in an open role. Make the right impression and it could lead to a golden opportunity.
7. Reach Out to a Recruiter
You don't need to wait for a career fair to connect with companies. You can find a recruiter at any time, so long as you follow the right steps.
Tools like Google and LinkedIn do the heavy lifting for you. Search for a company name or job title you're interested in, along with the term "recruiter" or "hiring manager." Find a person who aligns with your interests, and reach out to the recruiter on LinkedIn to initiate the conversation.
Take initiative, be genuine, and act professionally. The right recruiter will take notice and respond in kind.
8. Stay in Touch With Recruiters
Reaching out is half the battle. The other half is keeping recruiters interested in you and your career journey.
You don't build lasting relationships overnight — you cultivate them. Let your personality shine through in your messages. If you have a shared interest (a school, a sport, etc.) lean into it. Keep the recruiter updated on you and your career goals, and follow up when they're hiring for a role.
Recruiter message example:
Hi [name], I saw a new job opening at [company] and wanted to reach out. Would love to talk and see how my skill set might align with the needs of the role.
9. Don't Get Discouraged
Finding a job after college is a numbers game. You may have to apply to 50 jobs before you get an offer, and 200-plus before you get an offer you actually like.
It's easy to doubt your abilities — but don't. Stay persistent, and keep a positive mindset. It can take weeks or even a few months before you see traction. Just like any competition, the longer and harder you work, the easier it is to pull away from job seekers who give up the hunt.
Top Tip
Consider making a spreadsheet to track your job applications and responses. Watch as you fill it up with 200 rows, and keep an eye on your responses and your progress. This will help you stay focused and positive, as you think, "Well, I'm not even to 40 applications yet, so of course I don't have any offers."
10. Let Professionals Help
The reality is, most college students graduate without much knowledge of the working world. Without that knowledge, it's hard to feel confident about where to take your career and how to get there.
Find My Profession partners with job seekers to help you find a career you love. We'll support you with expert resume writers and elite reverse recruiters who apply to jobs on your behalf, secure interviews, and prepare you for success.
How To Find a Job After College FAQs
How Long Does It Take to Get a Job After College?
According to the University of Washington, it can take three to six months for college graduates to find work. If you're accepting your degree without a job offer on deck, rest assured: That opportunity will come.
What Percentage of College Graduates Get a Job?
Is It OK to Not Have a Job After College?
What's the Quickest Way to Get a Job After College?
Key Takeaways
Finding a job after college can be stressful, especially with the burdens of real life looming. By investing the time and effort, you can increase your odds of finding work quickly — and put yourself on a career path that'll pay well and keep you fulfilled.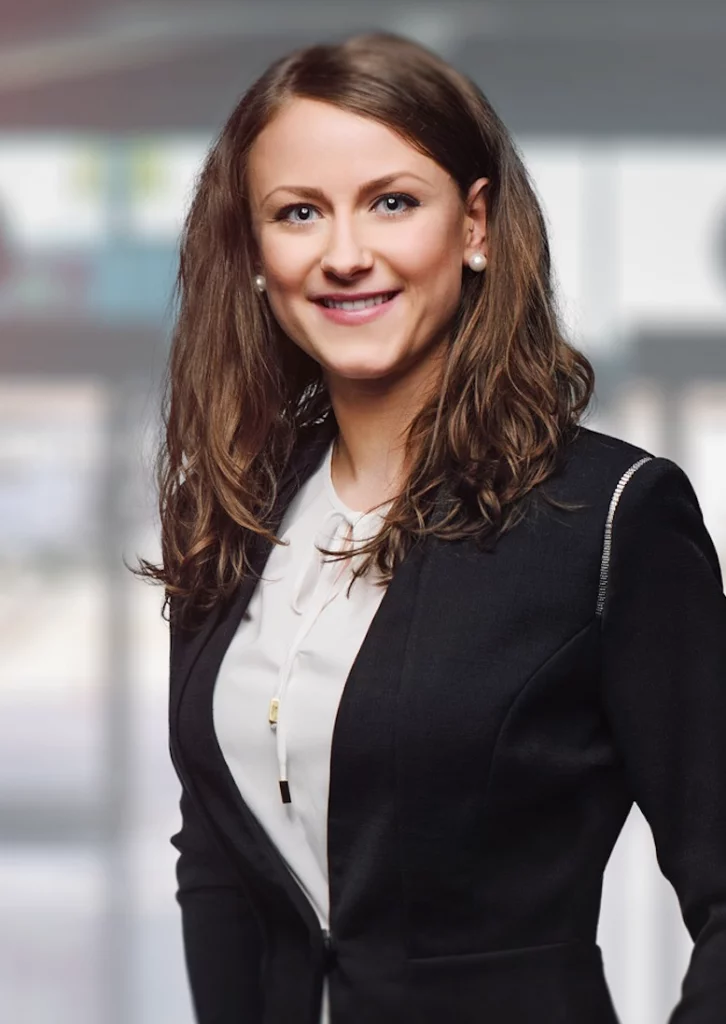 Solve Your Job Search
"I was looking to change industries, but too busy and overwhelmed with my day-to-day to embark on the journey on my own… Thanks to [my reverse recruiter], I was able to secure a great role at my dream company within 6 weeks!" – Kelley White