If you are looking for the best engineering staffing agencies, you've come to the right place.
When you're in the middle of a job search, you want to find a recruiter who understands your field and can talk the talk.
That's why it's so important for engineering professionals to work with engineering staffing companies.
And you'll find plenty of options out there.
But don't worry. We've done the heavy lifting by sorting through hundreds of engineering-specific staffing agencies.
To save you time, this article outlines only the best engineering recruiters and staffing companies.
Whether you are looking for an entry-level role or a CEO position, we've included companies on this list that will cover your specific career needs.
Engineering Staffing Agency Criteria
Each of the Engineering Staffing Agencies below was reviewed by a Certified Professional Resume Writer (CPRW) taking into consideration the following:
Credentials: Overall experience, awards, and certifications.
Opportunities: Number and variety of jobs available.
Customer Service: Guarantees and reviews.
This list serves the following engineering roles:
Computer hardware engineer, aeronautical engineer, supply chain engineer, construction engineer, electrical field engineer, environmental engineer, industrial engineer, optical engineer, biomedical engineer, automotive engineer, software engineer, chief engineer, and many more.
Best Engineering Staffing Agencies
Before reaching out to any companies on this list, we recommend that you make sure your resume is in tip-top shape. If you'd like professional help with your engineering resume, contact the pros at Find My Profession.
And now for the detailed reviews…
1. Randstad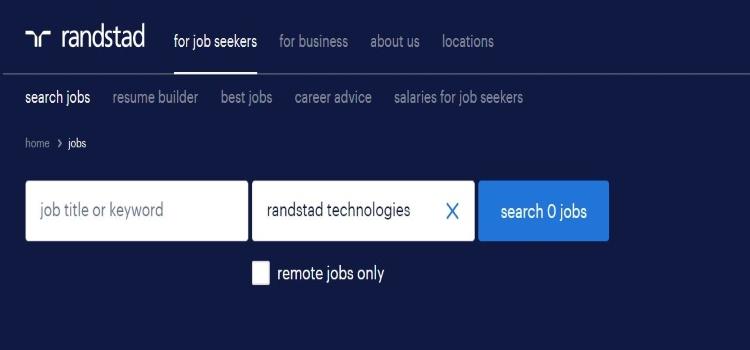 Randstad, founded in 1960 by Frits Goldschmeding, is in the business of matching smart people with great jobs from the executive office to the manufacturing floor. With an internal staff of 5,700+ in North America and a presence in 38 countries, Randstad is a force to be reckoned with when it comes to engineering staffing.
Job Types: Randstad Engineering is home to more than 787 engineering jobs including engineering designer, senior mechanical engineer, validation engineer, mechanical construction superintendent, AutoCAD technician, electrical engineer, applications engineer, and plenty more.
Pros: Randstad has decent reviews from employees, and their staff seem to think highly of their CEO. Additionally, their website lets you browse open jobs easily using a variety of industry-specific filters. Most of the job postings have a person's contact information so that you can reach out if you are a good fit.
Reviews: 5/5 based on 1 Sitejabber reviews, 2.8/5 based on 3 Trustpilot reviews, 3.4/5 based on 4 G2 reviews, 2.3/5 based on 32 BestCompany reviews, 2/5 based on 22 Yelp reviews, 4.1/5 based on 168 Google reviews, 1/5 based on 5 BBB reviews
Contact: (877) 601-7453 or wehearyou@randstadusa.com
2. Robert Half
Robert Half is probably the most well-known company on this list. Founded in 1948 by Bob and Maxine Half, Robert Half has grown into the world's largest specialized staffing firm with offices across the globe. Engineering is one of the industries they specialize in. This is a publicly-traded company.
Job Types: Robert Half has over 1,745 engineering jobs available on the website. Some of their engineering jobs include senior software engineer, network engineer, big data engineer, e-commerce infrastructure engineer, systems engineer, DevOps engineer, and more.
Pros: Robert Half is an excellent engineering staffing agency in part because of its massive volume. Robert Half has been recognized as one of Fortune's "Most Admired Companies" for 23 consecutive years. From our personal experience, Robert Half recruiters are also some of the most knowledgeable recruiters.
Reviews: 3/5 based on 2 Google review, 4/5 based on 61 Facebook reviews, 3.5/5 based on 391 Yelp reviews, 3/5 based on 2 Sitejabber reviews, 2.9/5 based on 15 G2 reviews, 2.9/5 based on 2 Trustpilot reviews, 3.8/5 based on 192 Consumer Affairs reviews, 1/5 based on 3 BBB reviews
Contact: (855) 887-9644
3. Aerotek
Aerotek was founded in Baltimore in 1983. Over the past decades, it has become one of the top global recruiting agencies with a presence across North America, Europe, and Asia. The agency offers a strategic partnership for your career development. They serve virtually every major industry, including engineering.
Job Types: Aerotek has numerous jobs posted on the website for engineers, including architecture & engineering jobs, product engineering & design, software & hardware engineering, aerospace & defense, energy & construction, and many more.
Pros: Aerotek has a national presence with offices in every major US state. They have also won the Best of Staffing Talent Satisfaction award five years in a row, from 2017 onward. With their people-focused approach, they have staffed for hundreds of thousands of roles and positions over the past three-plus decades.
Reviews: 4.9/5 based on 16 ClearlyRated reviews, 4.2/5 based on 5 Google reviews, 2.5/5 based on 42 BestCompany reviews, 1.3/5 based on 21 BBB reviews
Contact: (888) 237-6835
4. PEAK Technical Staffing
PEAK Technical Staffing is a specialized recruiting agency for engineering, engineering support, and IT professionals. They help engineers find job opportunities nationwide. The company has been offering contract staffing, contract-to-hire, and direct-hire solutions since 1968.
Job Types: PEAK Technical Staffing focuses on many engineering sectors including product, R&D & manufacturing, entertainment, defense & aerospace, civil, construction & engineering, telecommunications (wireless), bio med, medical supply manufacturing, remote engineering, field engineering, and field tech.
Pros: The recruiters at PEAK are committed to ongoing open communication and helping you throughout the hiring process. You can meet and read about each of the team members on the website. Each job post on the website also has a "chat with a recruiter" feature.
Reviews: 5/5 based on 8 Google reviews, 4/5 based on 21 Yelp reviews, 3.7/5 based on 9 Facebook reviews
Contact: (888) 659-0356
5. Enser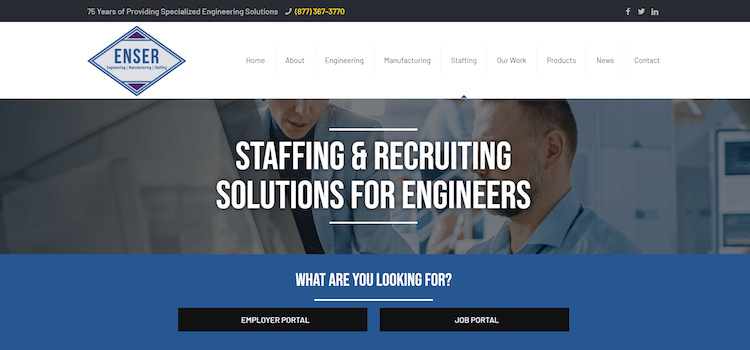 Enser has been providing specialized engineering solutions for over 74 years. They provide everything from the engineering and designing of products to manufacturing and testing. However, they started their engineering staffing service in 1988. They are the first specialized engineering staffing company.
Job Types: Enser works with many different positions, including mechanical engineers, electrical engineers, controls engineers, product engineers, system engineers, software engineers, manufacturing engineers, tooling engineers, and then some.
Pros: This company's deep experience in the engineering services industry automatically gives them an advantage at the recruiting scene, as they have extensive connections with companies in a wide array of industries. Also, the recruiting is done by engineering professionals who can speak the language.
Reviews: 5/5 based on 8 Google reviews
Contact: (877) 367-3770 or info@enser.com
6. Kelly Engineering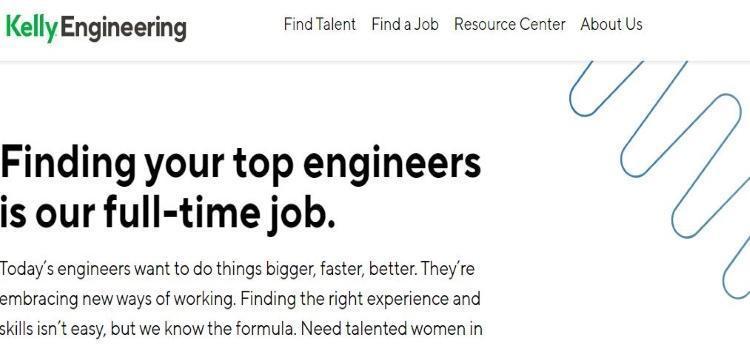 Kelly Engineering specializes in science, engineering, technology, and telecom industry staffing. They take pride in working with 90 of the Fortune 100 companies and more than 1 million workers a year. The agency has been ranked as one of the Largest Engineering Staffing Firms by Staffing Industry Analyst.
Job Types: Kelly Engineering covers automation, civil engineering, electrical/electronic engineering, engineering technologies, industrial engineering, mechanical engineering, robotics, and wind/solar.
Pros: Approximately 80% of Kelly recruiters have engineering backgrounds. This ensures that you will be working with recruiters who know what your work is all about. Their recruiters place 10,000 engineering candidates every year.
Reviews: 2.5/5 based on 32 Google reviews, 4.3/5 based on 3 G2 reviews, 1.5/5 based on 25 Yelp reviews
Contact: (800) 535-5901
7. 180 Engineering Talent Solutions
180 Engineering Talent Solutions is run by Joe Coletta. Joe has built a team of recruiting professionals experienced in both engineering and recruiting. The agency has won the Best of Staffing Talent Satisfaction award five years in a row including in 2021.
Job Types: 180 Engineering Talent Solutions offers opportunities in electrical engineering, field service engineering, IT, manufacturing engineering, mechanical engineering, project management/program management, quality engineering, sales engineering, software engineering, and test engineering.
Pros: The 180 team has placed more than 800 candidates since the company's founding in 2008. They have been ranked as one of America's Top Specialized Engineering Recruiting Firms for the fifth year by Forbes.
Reviews: 5/5 based on 1 Facebook review, 5/5 based on 12 Google reviews, 4.9/5 based on 35 ClearlyRated reviews
Contact: (877) 977-0377 or info@180engineering.com
Visit 180 Engineering Talent Solutions
8. The Panther Group
The Panther Group started its engineering recruiting journey as Total Technical Services, Inc. in 1992. With more than 28 years of experience putting engineering professionals and employers together, Panther Group prides in connecting A-level engineers and manufacturing talent with dynamic companies.
Job Types: Panther Group covers almost all the engineering sectors including mechanical, design, aerospace, automotive, marine, naval architecture, electro-mechanical, packaging, industrial, materials, civil, structural, piping, electrical, instrumentation, and more.
Pros: Panther Group has a hands-on approach to recruiting and a history of building lasting relationships. They provide national services for engineering professionals. We appreciate the fact that they have also developed a charitable arm of their business, called Panther Cares, to give back to the community.
Reviews: 3.9/5 based on 16 Facebook reviews, 3.8/5 based on 83 Google reviews, 2.5/5 based on 7 Yelp reviews
Contact: (781) 373-6020
9. Trillium
Trillium has been placing thousands of people annually since 1984. The agency has partnered with more than 22,000 companies and more than 2 million job applicants. They have also been recognized as the 26th Largest Industrial Staffing Firm in the United States.
Job Types: Trillium offers job opportunities to architects, controls engineers, cost engineers, design engineers, electrical engineers, field service engineers, industrial engineers, mechanical engineers, plant managers, powertrain engineers, product engineers, project engineers, quality engineers, R&D engineers, and more.
Pros: The Trillium brand of companies offers more than 35 years of experience with 90 branch offices across the United States. Trillium partners with some of the nation's leading organizations, including Fortune 100 companies, to recruit top-level engineering talents.
Reviews: Not found
Contact: Contact form available on the website
10. AllTek Staffing
AllTek Staffing was founded in 2002. The agency is based in Pittsburgh. They are a part of The Staffing Center family of specialty recruiting firms. The Staffing Center has five firms, enabling them to focus on five specific industries. The Staffing Center has been in business since 1987.
Job Types: AllTek Staffing has posted quite a few engineering jobs on their website, including civil engineer, civil designer, structural engineer, mechanical designer, applications engineer, electrical engineer, and more.
Pros: The agency is the winner of ClearlyRated's Best of Staffing Talent Satisfaction award in 2021. The recruiters are experienced subject matter experts in engineering. You can "meet" all of their recruiters on the website as well as have access to their contact information.
Reviews: 4.6/5 based on 151 ClearlyRated reviews, 3/5 based on 2 Google reviews
Contact: (412) 573-0077
Bonus: Top Engineering Staffing Agency Winners (2021)
Randstad, Robert Half, Aerotek, Peak Technical Staffing, Enser, Kelly Engineering, 180 Engineering Talent Solutions, Panther Group, Trillium, AllTek Staffing.
How Do Staffing Agencies Work?
Staffing, or employment, agencies fill open positions for the employers they contract with. The agency is paid by the hiring company, so it's a free service for the job seeker.
Staffing agencies can hire for temporary, temp-to-hire, and permanent positions.
If you are hired for a temporary job, you are usually employed and paid by the staffing agency. Some agencies offer benefits to their employees, including health insurance and retirement plans.
For permanent roles, the staffing agency essentially acts as a recruiter and will refer you to the hiring company.
Here's what we recommend when working with a staffing agency:
Browse the website to see if you find any jobs you are interested in.
Whether you find an ideal job or not, contact the staffing agency.
Provide information about yourself and the type of work you are looking for.
If you found a relevant job on their website, mention it.
The agency will take down your information and reach out if they find a relevant position.
Make as many staffing agencies as possible aware of your search. It's simply more eyes and ears out there helping with your job search.
Before you reach out to these staffing agencies, make sure you have a great resume – both in look and content. The worst thing you can do is provide a resume that won't get results to a bunch of staffing agencies.
Check out some professional resume services on our list of the Best Engineering Resume Services.
Need more than resume assistance?
At Find My Profession, we also offer career coaching services and Career Finder, a professional job search service that manages every part of the job search, from searching for jobs for you to networking on your behalf.