Your resume is an important part of the job search. It could very well be the thing that sets you apart from your competition.
This also means that a subpar resume can set your job search back months.
Today we will be reviewing Laura Smith-Proulx of An Expert Resume and her resume writing services.
We have taken a deep dive into the customer reviews, cost, resume samples, and writer credentials at An Expert Resume. Our overall rating for An Expert Resume is 65/100.
An Expert Resume
Score
Our goal is to help you find the best resume service that will advance your career. Take a look at some other top-rated resume writing services and find the perfect fit for you!
Best
An Expert Resume

Alternatives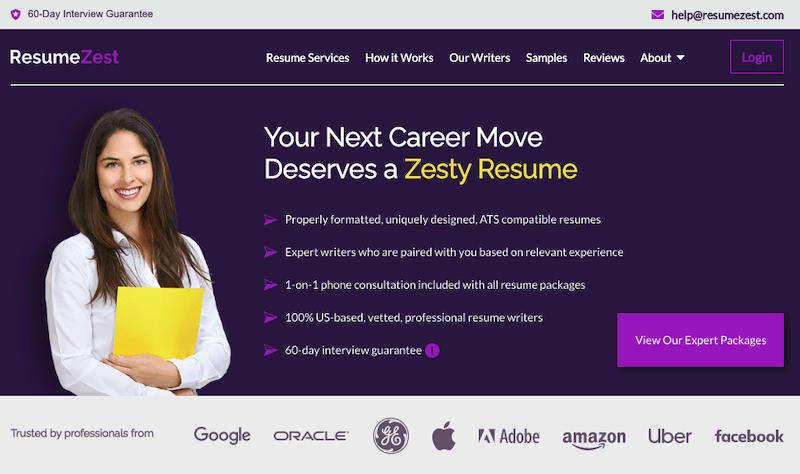 About An Expert Resume
An Expert Resume is an executive resume writing service founded by Laura Smith-Proulx in 1998.
Laura is one of the most experienced executive resume writers in the industry. She is also a popular writer on career-related topics with a footprint across 60+ media outlets.
Laura's articles on resume writing have been featured in many reputable global media outlets, including Forbes, CNN, Wall Street Journal, and Huffington Post.
Based in Denver, Colorado, An Expert Resume boasts a 98% success rate for the resumes it creates. For a company that's been in business for over 23 years – this is beyond impressive.
This extensive experience, along with Laura Smith-Proulx's industry certifications and accolades, makes her a force to be reckoned with.
Let's dive right into some of the pros and cons when it comes to working with An Expert Resume.
An Expert Resume Pros vs Cons
As with any company, there are pros and cons. It's up to you to determine what is a "must-have" and what things you can live without.
Pros
10+ resume credentials including CPRW, CIC, and NCOPE.
Winner of 35+ TORI awards and nominations.
Author of six resume writing and cover letter books.
90 – 120+ minute strategy session with your writer.
Cons
Very expensive resume services coming in at $1,997+.
10 – 14 business day turnaround time is higher than average.
No resume packages for entry to mid-level job seekers.
No interview or satisfaction guarantees.
If you are looking for a resume writing service, An Expert Resume is a great option, but it is worth exploring other alternatives to find the best fit for your needs.
One such alternative is Find My Profession who is a global company with an average rating of 4.9/5 stars from 900+ previous clients and offers a personalized service for all professionals, from entry to C-level.
However, Find My Profession differs from An Expert Resume in that their resume services start at $395, they have a quick turnaround time, and they offer a 60-day interview guarantee.
An Expert Resume Customer Reviews

Our Certified Professional Resume Writers have rated An Expert Resume an 65/100. Unfortunately, no customer reviews were found online.
An Expert Resume is one of those companies that has been around for ages but is a bit old-school about online reviews.
These kinds of companies don't seem to care much about seeking customer reviews on third-party review platforms like Google, Trustpilot, Sitejabber, and Yelp.
This company does not have any presence on these review platforms.
The only customer reviews available are the ones that Laura Smith-Proulx has chosen to display on the website, as well as the LinkedIn recommendations she has received on her LinkedIn profile.
As with anything, it's important to take each review with a grain of salt. Additional research should be done beyond reading the reviews that are found online.
How Much Does An Expert Resume Cost?

An Expert Resume's resume packages cost $1,997 – $4,297. This is quite high, even for an executive resume service. You won't be able to find many services that charge higher than them.
$2,797
The pricing of An Expert Resume has been categorized into two levels:
Executive Resume
Board Resume
Under the Executive Resume category, there are three packages to choose from – Expert Resume ($1,997), Leadership ($2,797), and VIP Premium ($4,297).

The main difference between the three packages has to do with the types of services that you receive.
The Expert Resume package includes an ATS-optimized leadership resume and personal access to Laura Smith Proulx's Job Search Success System. It also includes a copy of two of Laura's guides namely "How To Get Hired Faster" and "Insider Secrets To Ace The Interview" ($1,997)
The Leadership package includes everything in the Expert Resume package plus a cover letter, LinkedIn profile, LinkedIn coaching session, and a copy of Laura's Guide on how to "Power Up Your Job Search With LinkedIn". ($2,797)
The VIP Premium package includes everything in the Leadership package plus a leadership biography, and a targeted recruiter campaign. ($4,297)
Under the Board Resume category, there are three packages to choose from – Board Resume Only ($2,197), C-Suite SILVER ($2,997), and C-Suite GOLD ($3,397).
The Board Resume Only package includes a board resume, a 90+-minute Branding Strategy Session, and a copy of 3 of Laura's guides – "How To Get Hired Faster", "Insider Secrets To Ace The Interview", and "Power Up Your Job Search With LinkedIn". ($2,197)
The C-Suite SILVER includes everything in the Board Resume Only Package plus an executive biography, and a full LinkedIn profile. ($2,997)
The C-Suite GOLD package includes everything in the C-Suite SILVER package plus a Critical Leadership Initiatives Document. ($3,397)
The cost is higher partly due to the company's exclusive focus on executive positions. Another reason is the extensive experience Laura Smith Proulx has garnered over her past two decades as a resume writer.
For the most accurate and up-to-date details on package pricing at An Expert Resume, we recommend that you visit their website directly.
An Expert Resume Sample
We wanted to see what the resume quality of An Expert Resume looked like so we took a look at some of the resume samples featured on their website.
We've attached An Expert Resume resume sample for you to review (first page only). Below, we share some of the things that we liked, and what we disliked about this resume.
The Good
Included lots of measurable accomplishments.
Content quality was above average.
Has a strong summary.
Calls out specific career highlights in first portion of the resume.
The Bad
Graphs and text box could make it incompatible with some ATS.
Font is difficult to read.
Target is not completely clear or doesn't use enough keywords.
Format is very busy without enough white space.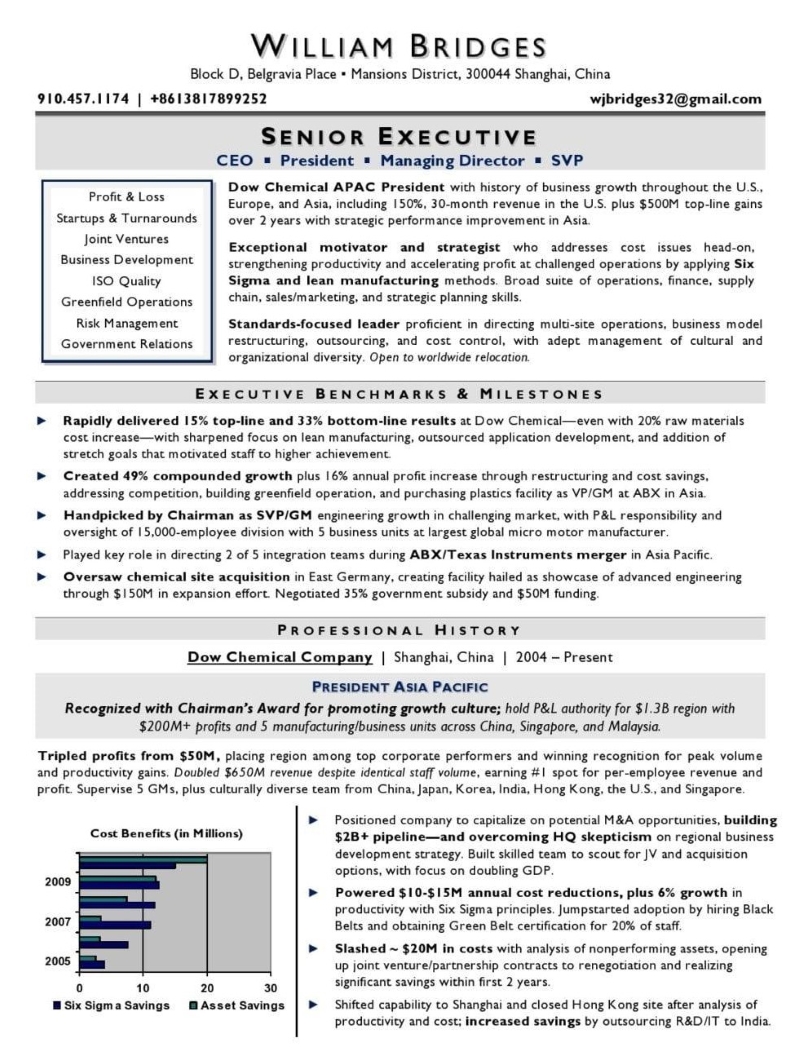 An Expert Resume Writer Credentials
An Expert Resume's writing team consists solely of Laura Smith-Proulx.
Every client works directly with Laura through the whole process, providing personalized service to each of her clients.
As mentioned earlier, Laura has been writing resumes for over 20 years.
She has 11 credentials, including Master Resume Writer and Certified Professional Resume Writer (CPRW) certifications.
She has received 35 TORI awards and nominations since 2007. She has also written six books about resume writing and cover letters.
An Expert Resume Writing Process
An Expert Resume follows a straightforward and simple operating procedure for getting your resume written.
Let's look at the steps taken in An Expert Resume's resume writing process below:
Select the package that you want with other additional services and confirm the purchase.
Schedule an appointment on Laura's calendar for the strategy session.
Fill in a short questionnaire to inform Laura of your career goals and objectives.
Attend the strategy session of 90 – 120+ minutes, depending on the package purchased.
Get your resume draft within 10 – 14 business days (or 3 business days if you picked the rush option while purchasing your package).
You will also get a 60-minute follow-up session to review your documents.
The strategy session or phone consultation time offered by An Expert Resume is among the longest in the industry.
Also, very few other companies offer a follow-up session in their packages.
Is An Expert Resume Worth It?
Whether or not An Expert Resume is worth it is entirely up to you.
Our goal is to provide you with the most transparent and helpful information possible. But, only you know what is best for you and your career.
Here is a summary of our findings on An Expert Resume written and reviewed by a Certified Professional Resume Writer:
Customer Reviews: 5/25
Cost to Value: 10/25
Sample Quality: 25/25
Writer Credentials: 25/25
Total Score: 65/100
As a reminder, we highly recommend reviewing 2-3 services before making a final decision.
If you're in need of a top-notch resume writing service, we suggest checking out Find My Profession. With a team of experienced reverse recruiters and a commitment to customer satisfaction, Find My Profession can help you find your dream job. And with a perfect score of 100/100, you can trust that you'll be in good hands!