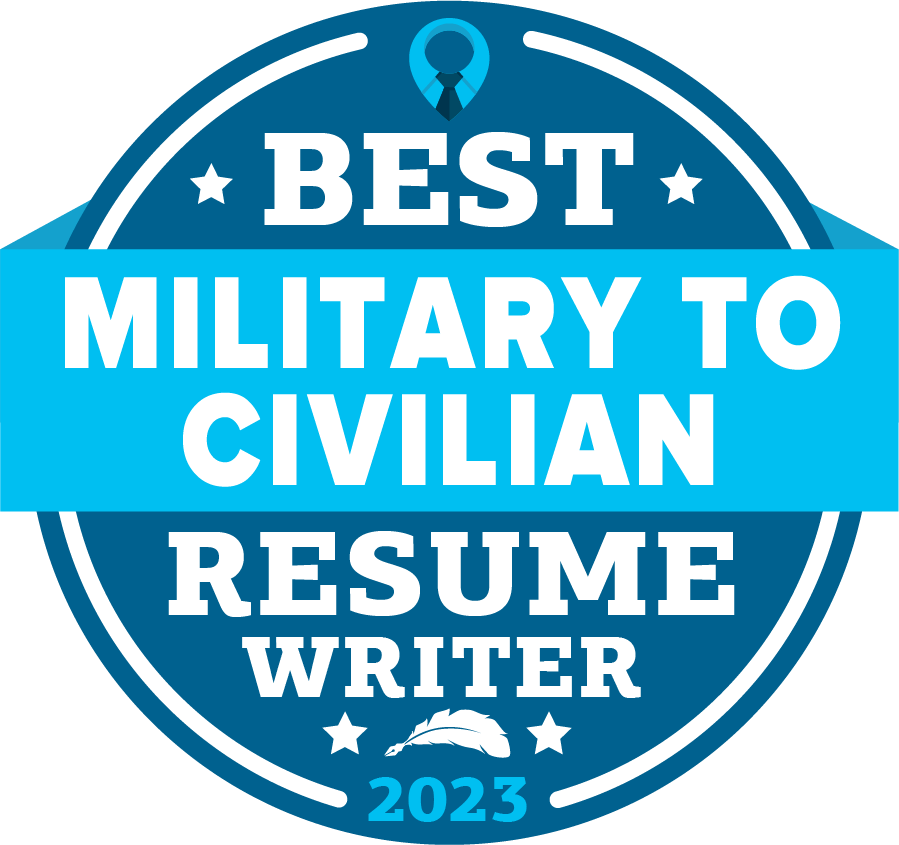 2023 Winners: Add your badge to your marketing materials.
Looking to make the transition from the military into the civilian world? Well first and foremost, thank you for serving our country.
If you're preparing to enter the civilian workforce and stand out in a competitive job market, you may very well be searching for the best military to civilian resume writing services.
As you already know, military jargon is different than civilian jargon. If your resume is filled with military keywords that the average hiring manager cannot understand, it won't take you far.
Believe it or not, most companies love hiring veterans. There is a work ethic that is instilled in military professionals that you just can't find elsewhere.
The hard part isn't proving your worthiness. The hard part is translating your skills and experience gained in the military into simple language that the civilian hiring manager can understand.
As a small thank you for your service, it is our privilege to bring you a shortlist of the very best military to civilian resume writers in America.
If you are transitioning to a federal government career, check out our list of the Best Federal Resume Writers.
Best Resume Services for
Military to Civilian Transition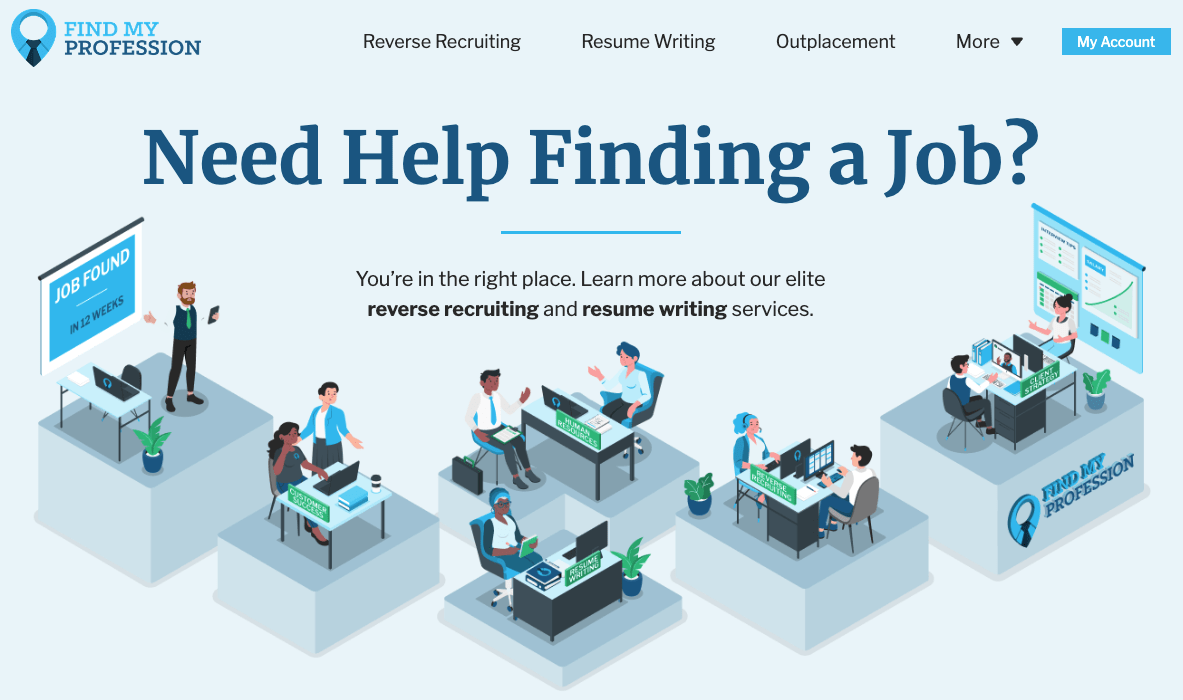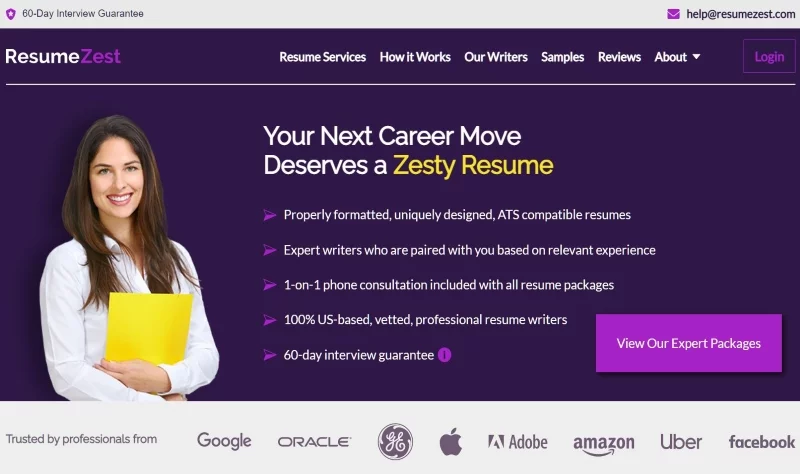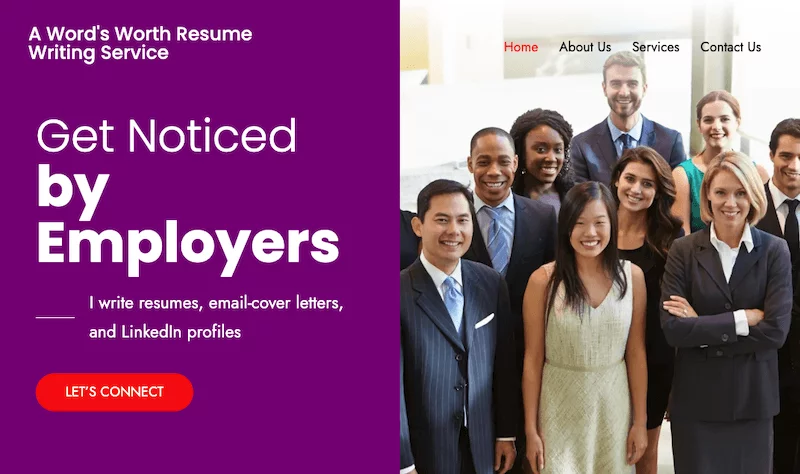 4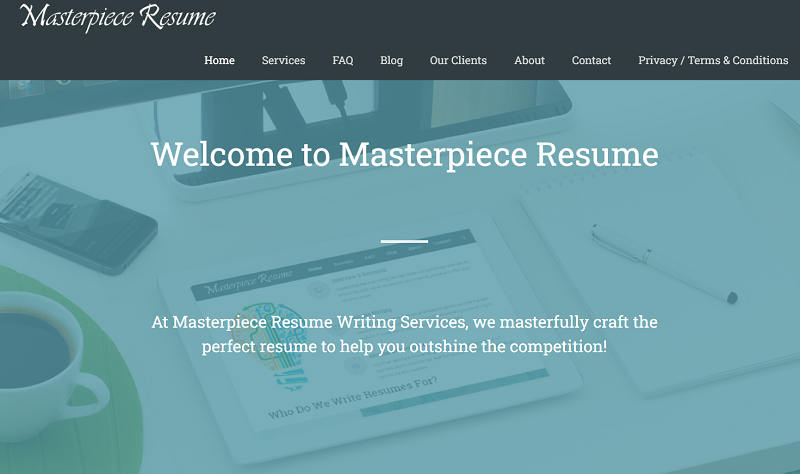 4
5

5
6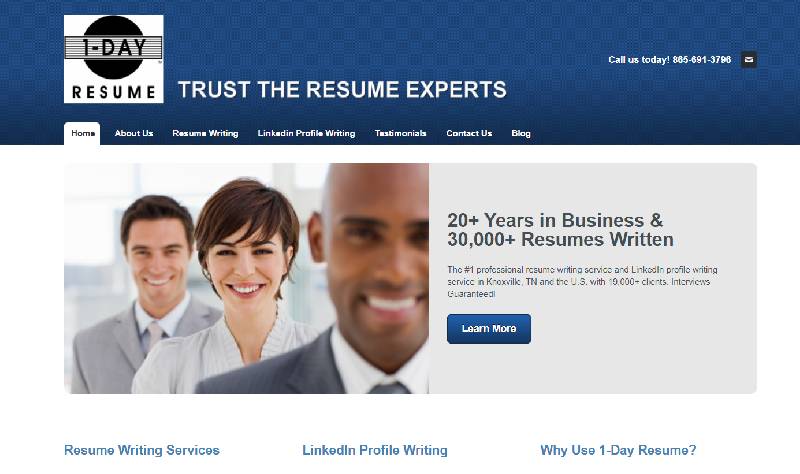 6
7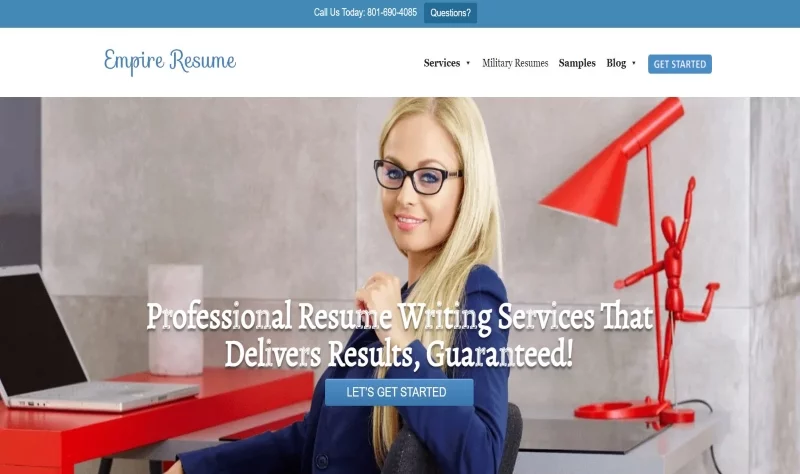 7
8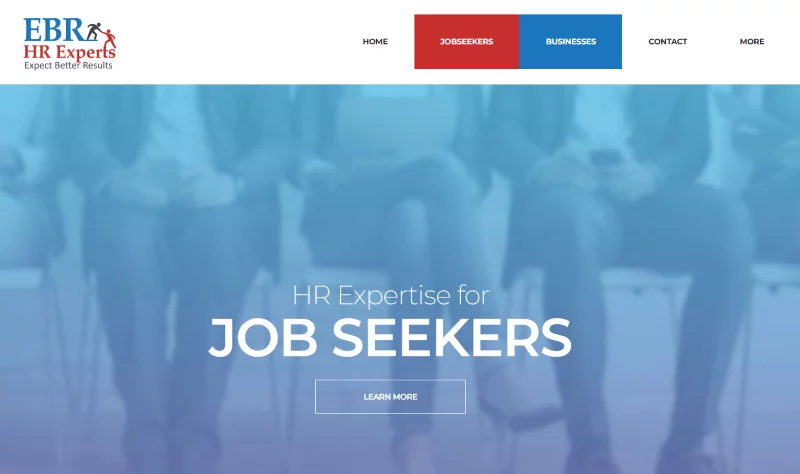 8
9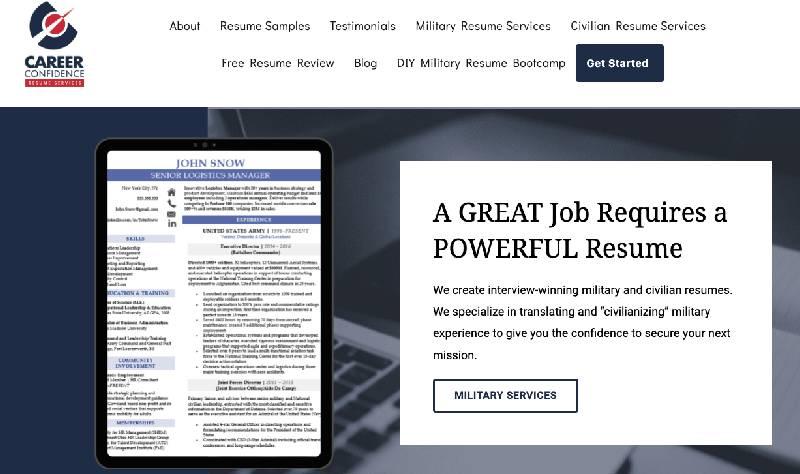 9
10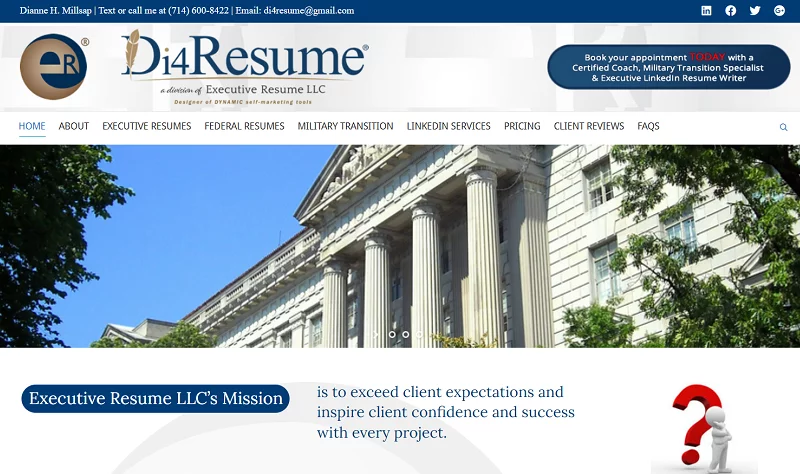 10
See more services
See less services
How We Choose Winners
Each of the military-to-civilian transition resume services below was reviewed by a Certified Professional Resume Writer (CPRW) taking into consideration the following:
The cost of the service compared to other military-to-civilian resume writers.
The speed at which the resume is completed.
Overall experience, awards, and certifications.
The design, style, and overall look of the resume.
Guarantees, number of edits, and reviews.
This list was hand-curated to serve all military transition professionals. Whether you were O-1 to O-10, W-1 to W-5, or E-1 to E-9, we have resume writers on this list that will be perfect for your career needs.
Average Military to Civilian Resume Cost
Military to Civilian
Resume Cost
$1199
Military to Civilian Resume Writer Reviews
Find My Profession is much more than a military to civilian resume writing service. They are a global company whose work has been featured on sites like Forbes, Inc., Zety, Fast Company, and more.
Their elite resume writing team has experience in 85+ industries and professions. This allows them to assign you a professional writer based on your unique background and experience. Every resume also includes a 1-on-1 phone consultation with your writer.
They have successfully landed their clients positions at companies like Apple, Amazon, EA, Oracle, GM, Facebook, DoJ, Morgan Stanley, and Tesla just to name a few.
Find My Profession has 650+ 5-star reviews and offers a 60-day interview guarantee. Every resume created is Applicant Tracking System (ATS) compatible and highly customized to meet your specific needs.
You will work one-on-one with an elite and certified resume writer in the United States. Find My Profession commits to working with each client until they are 100% satisfied. Don't worry about having a limited number of edits or a set amount of time with your writer.
Find My Profession is a virtual company. While they provide services in your area, they don't have a physical office for in-person visits. You'll communicate directly with your writer via email and phone calls.
4.9/5 based on 394 Trustpilot reviews
4.9/5 based on 276 Sitejabber reviews
5/5 based on 147 Google reviews
5/5 based on 53 Facebook reviews
5/5 based on 8 BBB reviews
5/5 based on 4 Yelp reviews
3 – 5 business days (can expedite to 2 business days)
(831) 888-0967 or help@findmyprofession.com
Check out some of our 5-star reviews:
Belda Villalon on July 1, 2022
Thank you
My experience with the entire Find My Profession team has been outstanding. They helped me frame my resume with my experience based on the opportunities I was seeking. I partnered with [Resume Writer] and [Reverse Recruiter], who were both amazing, professional and really know what they are doing. I have already recommended their serves to a few colleagues since they know how to maneuver through the ever-changing hiring process!
BR on September 4, 2022
Excellent Results
I hadn't updated my resume in a few years. Very glad I decided to use Find My Profession for some help. I got in touch with my writer, [Resume Writer], very quickly after signing up. He knew what recruiters are looking for and collected relevant information on my background. He was able to tell my success stories and highlight experience much better than I was on my own. I was so pleased, I added the linked in profile as well.
John on August 18, 2022
Very pleased with services
[Resume Writer] was the Executive Resume Writer who updated my resume, cover letter, and LinkedIn profile. She was very professional, patient, thorough, and was very accepting of my feedback/thoughts. I'm very pleased with the level of service and the end products I was provided.
Michelle T on November 10, 2022
Professional Resume
[Resume Writer] from Find My Profession overhauled my decade old resume which hadn't grown with my career. She also formatted the resume to work with HR software and updated my LinkedIn profile. Due to [Resume Writer's] great work, I am now getting offers which match my current role.
SGM on October 10, 2022
Great Resume Service
I had a great experience working with Find My Profession and with [Resume Writer]. The entire process was very professional, quick and well done. I had everything completed in a week and was happy with the work. I do recommend them to anyone looking to upgrade their resume.
Beh on September 20, 2021
Professional. Experts…
I went into this not knowing what to expect. I found myself needing an expert resume writer after countless failed attempts in positions I am highly qualified for. I knew it was time that I change something and decided to contact the experts. My experience from the onset was nothing short of amazing and professional. [Resume Writer] was absolutely amazing, had great insight, very responsive and knows what he's doing! My resume received the facelift of the century! Believe me! I have recommended this service to my family and friends.
Brian L on August 12, 2022
Was skeptical but…
Honestly, I was skeptical at first but was very pleasantly surprised by the customer service and final product. My experience didn't start off great as I paid for the service but didn't receive a response for a few days. I started to think that I had been scammed, but once I followed up with an email asking what the status was, I was told that my earlier email had been caught in their spam filter. After that, I have nothing but great things to say. Very personalized customer experience and I thoroughly enjoyed speaking with [Resume Writer] who helped me create a top-notch resume and update my LinkedIn profile. I highly recommend using this service if your resume needs an update.
Chad B on May 2, 2022
Wonderful investment
[Resume Writer] was a pleasure to work with. This was a great experience and investment in myself and career. I always feel overwhelmed by creating or updating my resume and I had no idea how to create one that was suitable for today's automated analysis used by HR departments. I struggle to find the best words to describe what I do and what I like/dislike. In one phone call [Resume Writer] was able to listen to me blather on and craft my experiences into an outstanding package. 100% recommend making this investment in yourself.
ResumeZest is trusted by professionals from companies like Google, Amazon, Apple, Oracle, GE, Adobe, Uber, and Facebook. Their resume writing team has written resumes for more than 75 industries. A 60-day interview guarantee backs up every resume they write. Each resume is also ATS compliant and keyword-optimized.
ResumeZest is a very well-rounded company. They offer affordable pricing and quick turnaround times. You will work with a high-quality, certified writer and receive excellent customer service. They are also members of the Professional Association of Resume Writers and Career Coaches (PARW/CC).
ResumeZest is one of the newer companies on this list. While they do a great job and their writers have many years of experience, the company was only founded in 2020.
4.9/5 based on 113 Trustpilot reviews
4.9/5 based on 83 Google reviews
4.8/5 based on 68 Sitejabber reviews
5/5 based on 12 Facebook reviews
5/5 based on 4 Yelp reviews
3 – 5 business days (can expedite to 2 business days)
(888) 530-4911 or help@resumezest.com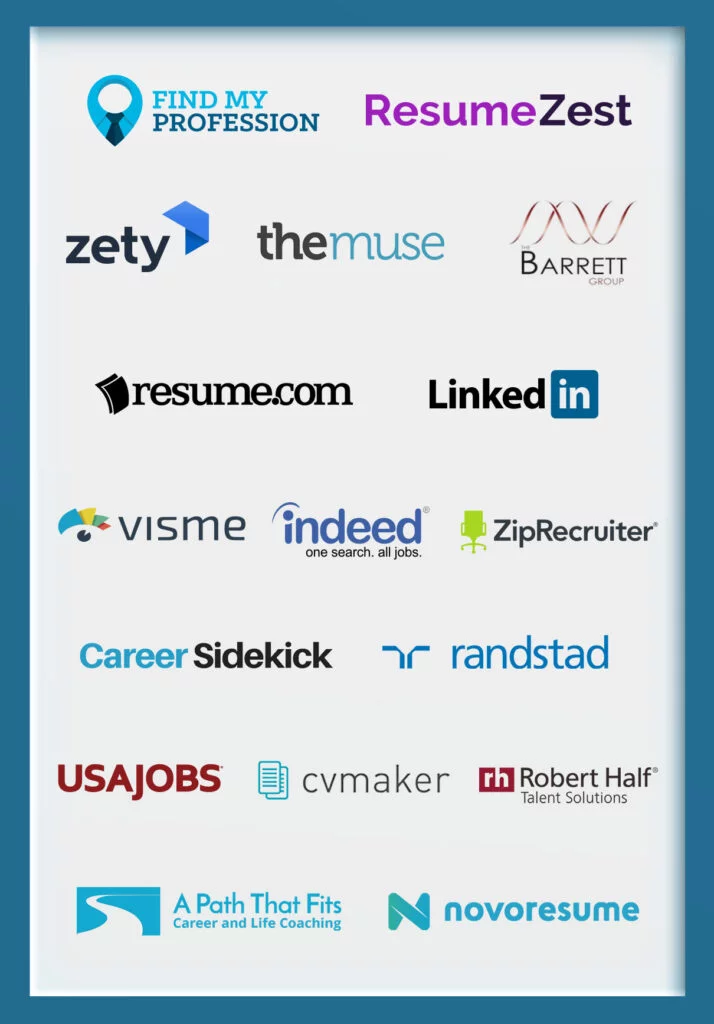 Need Help With Your Job Search?
Did you know there are companies you can hire to help with your job search? Whether you need resume help or want someone to apply to jobs for you, we've reviewed the 20 best agencies to help you find a job.
A Word's Worth is owned and operated by Nina Ebert, a Certified Professional Resume Writer, Career Coach, and Military Reward Partner. Nina has had a series of resumes and cover letters selected for inclusion in 23 nationally published books. She started her business in 1989 and has since been able to help countless military professionals transition into civilian jobs.
A Word's Worth has a special focus on military resumes. She also provides a handful of resume samples on her site including a military to civilian transition resume. If you are in the New Jersey area, Nina is more than happy to meet with you in-person to write your resume.
A Word's Worth resume packages didn't seem to be available on the website. You must call this company in order to receive an exact quote. Also, we are unsure if Nina is the only writer on the team or if she works with other writers.
5/5 based on 21 Google reviews
4.5/5 based on 10 Yelp reviews
5/5 based on 5 Facebook reviews
(609) 758-7799 or nina@awordsworth.com
Masterpiece Resume was founded in 2008 by Kirstin Olsen. Kirstin is a professional resume writer who specializes in government, law enforcement, and military transition resume writing. With such a special focus on military resumes, you can rest easy knowing you are in great hands with Masterpiece Resume.
Masterpiece Resume has a special focus on military resume services. Founder Kirstin Olsen personally writes each and every resume and never uses ghostwriters for her work. They even mention that they offer military and returning customer discounts.
Masterpiece Resume does not feature any resume samples on their website. It would be great to be able to see the quality of work that Kirstin provides. Also, you will need to schedule a call in order to get more of an exact quote.
4.5/5 based on 13 Yelp reviews
4/5 based on 5 Google reviews
(760) 453-1448 or info@masterpieceresume.com
A Platinum Resume is one of the finest military to civilian resume writing services around. Based in Colorado Springs, Kara Varner, the owner and writer, has three different resume certifications to translate your military service into an amazing civilian resume. They also offer discounted military spouse resumes which can really help out your significant other!
Kara is a Certified Military to Civilian Transition Resume Specialist (CRS-MTC) and member of the Military Spouse Resume Writers' Coalition. That is a rarity when it comes to resume services. Kara has worked in both the Army and Air Force and now assists service members with their transition into civilian life.
A Platinum Resume has a long turnaround time, which could be a turnoff to some clients. If you need a resume ASAP, you will end up paying a significant cost to receive your resume in your desired time frame. Pricing is rather expensive if you want a more extensive package.
4.9/5 based on 19 Google reviews
8 – 10 business days (can expedite to 1 or 3 business days)
(719) 339-2659 or info@aplatinumresume.net
1-Day Resume has the experience that many other resume writers dream of. Every single one of their resume writers has at least a Bachelor's degree and has written at least 3,000 resumes. Based in Knoxville, they have worked with clients from all over the world –– including Thailand and Saudi Arabia. Your resume is in great hands with this military to civilian resume writing service.
1-Day Resume has collectively written over 15,200 resumes since its inception. They have a vast number of 5-star reviews online to backup their boisterous claims. Military to civilian transitions are one of the specialties they have listed on their website.
1-Day Resume does not have any standard pricing. That can be worrisome since you have no idea what they are charging their other clients. There is also no information on who is specifically writing your resume, which is a downside.
4.9/5 based on 74 Google reviews
5/5 based on 11 Facebook reviews
5/5 based on 8 Facebook reviews
(865) 691-3796 or consultants@1dayresume.com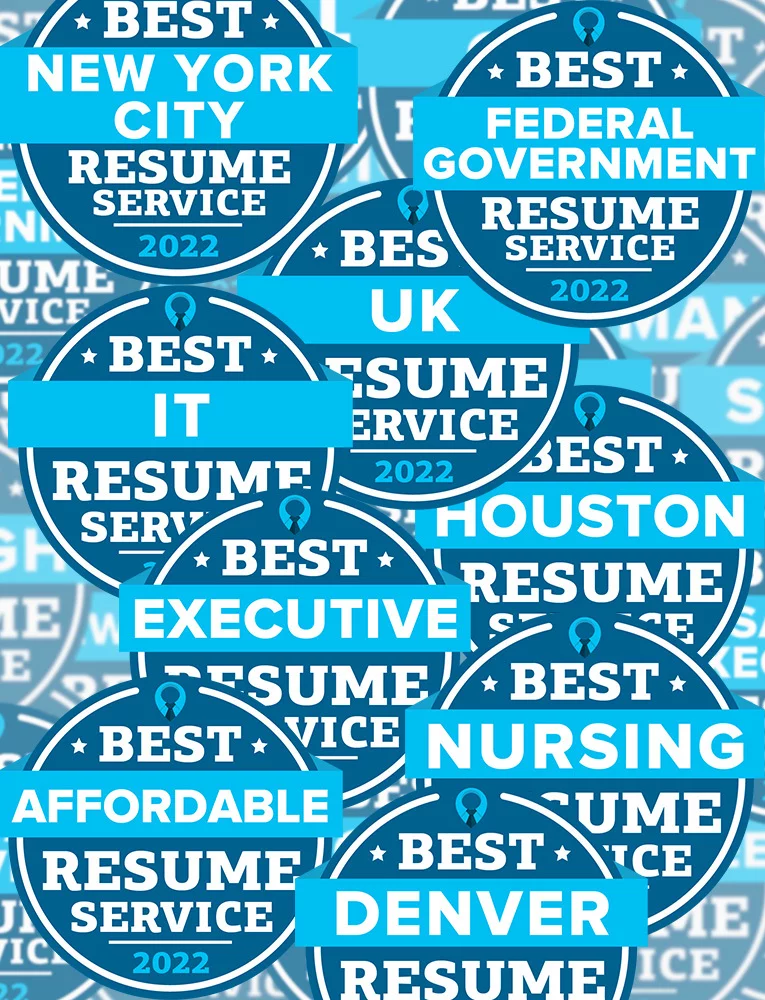 Is Your Resume Working Properly?
If you are having trouble landing interviews, it might be time to hire a professional resume writer. Check out our list of the 750+ best resume writers and start landing more interviews!
Empire Resume understands how difficult the transition from military to civilian life is. The owner and writer, Phil Gold, was an Air Force captain who knows how to translate your service into skills that are positioned as attractive to employers. Phil Gold also has his PhD, so you will be on the receiving end of military to civilian transition resume writing that is top-of-the-line.
Empire Resume is dedicated to getting you a job. If you do not land an interview after 30 days, they will edit your resume for free. After another 60 days, they will edit it once again. Empire Resume cares about helping you secure a job and ensuring that your transition goes smoothly.
Empire Resume is a one-man show. That is great from a service standpoint as everyone will receive the same level of resume. But if Phil is too overwhelmed with resumes, he may not be able to take your resume on.
5/5 based on 193 Google reviews
5/5 based on 86 Bark reviews
5/5 based on 12 Facebook reviews
4.5/5 based on 3 Yelp reviews
(801) 690-4085 or info@empireresume.com
EBR HR Experts was established in 2015 by Krystal Yates. The company helps military members convert their skills into corporate skills so that they can land interviews in the civilian world. As an SHRM Veterans At Work Certificate holder, EBR employs resume writers that have military experience themselves.
Krystal is a member of the Professional Association of Resume Writers & Career Coaches who has also been a recruiter since 2010. You can easily check out the details and certifications of their resume writers through their website. Depending on your location, you can meet face-to-face with your writer.
There are no military to civilian resume samples on their website for potential customers to check out. You cannot purchase resume packages directly from the company's website. To do that, you'd have to schedule an appointment or phone consultation first.
4.9/5 based on 32 Google reviews
5/5 based on 7 Facebook reviews
(972) 855-8009 or info@ebrhrexperts.com
9
Career Confidence Resume Services
Career Confidence Resume Services is led by Cassie Hatcher, a Certified Professional Resume Writer (CPRW) and Air Force brat with 10+ years of experience to back up her work. Her company specializes in Executive and Senior Leaders Military Resumes. They have worked with all military branches and across a wide range of Military Occupational Specialties (MOS's).
Career Confidence has a 100% money-back guarantee. Their resumes balance being visually appealing with an applicant tracking system (ATS) friendly design. You will work directly with an experienced military resume writer who specializes in working with all of our military-to-civilian clients.
Career Confidence Resume Services is a growing resume writing boutique that only accepts a set number of clients at a time to ensure high-quality services. If they are over capacity, you might have to wait for your resume.
cassie@careerconfidence.us
Di4Resume was founded by Dianne H. Millsap all the way back in 1984. That is longer than many resume writers have been alive. All jokes aside, Dianne has seen it all when it comes to resumes and thus knows the ins and outs of the game. It is safe to say that Dianne can whip up one of the best sales professional resumes out there.
Di4Resume does not up-charge their clients at all and there are no hidden costs associated with their service. Dianne has helped hundreds of Marines (of all ranks) throughout the years with a smooth career transition from the Marine Corps to corporate America.
Di4Resume does not have any sample resumes on their website, so we don't have any idea as to what their resumes look like. The turnaround time is also quite long compared to others on the list.
5/5 based on 7 Google reviews
5/5 based on 6 Yelp reviews
(760) 687-6466 or Di4Resume@gmail.com
Previous Years Winners
Resume Writing Winners (2022)
Find My Profession, ResumeZest, SDC Resumes, A Word's Worth, Masterpiece Resume, A Platinum Resume, 1-Day Resume, Empire Resume, Career Confidence Resume Services, Di4Resume
Resume Writing Winners (2021)
Find My Profession, SDC Resumes, A Word's Worth, Masterpiece Resume, A Platinum Resume, Blue Ridge Resumes, 1, Day Resume, Empire Resume, Career Confidence Resume Services