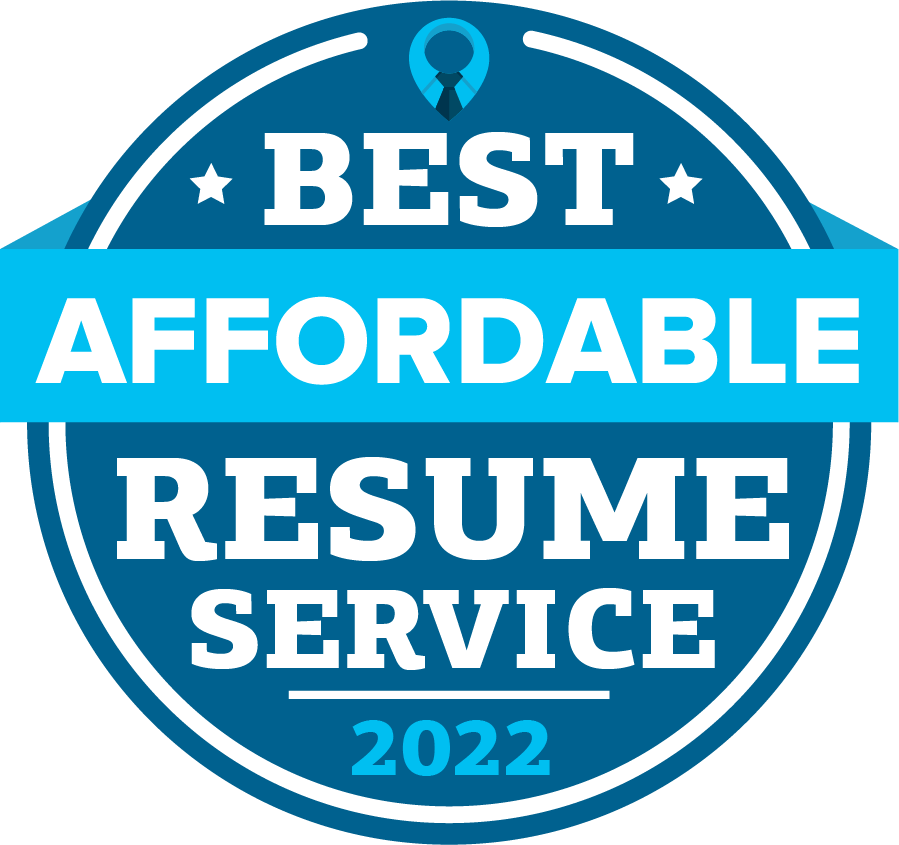 2022 Winners: Add your badge to your marketing materials.
With over 250 resume writing services and 15,000+ resume writers on the internet, finding the best and most affordable resume writer is a challenge.
(No surprise there, right?)
Luckily, we have spent countless hours researching and compiling data on some of the best resume writing services that won't hurt your wallet.
Our goal was to find resume services that were priced fairly in the $100 – $400 price range.
We've also included sample resumes written by each of the services below.
Best Resume Services at
Affordable Costs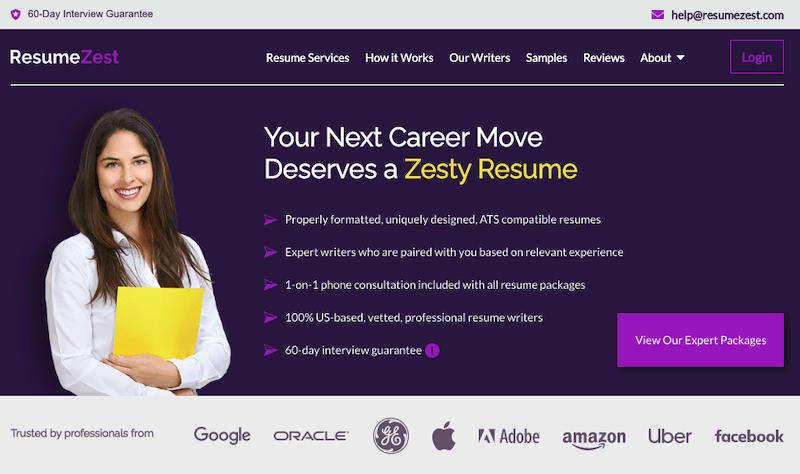 4

4
5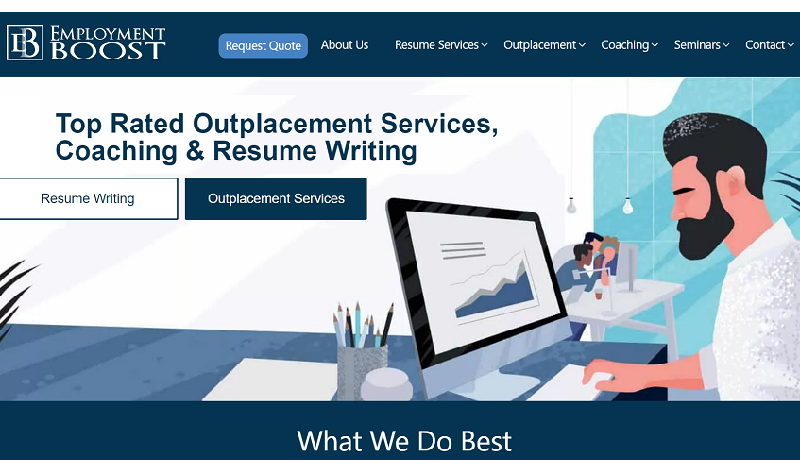 5
How We Choose Winners
Each of the affordable resume services below was reviewed by a Certified Professional Resume Writer (CPRW) taking into consideration the following:

Cost
The cost of the service compared to other affordable resume writers.

Turnaround
The speed at which the resume is completed.

Credentials
Overall experience, awards, and certifications.

Resume Design
The design, style, and overall look of the resume.

Customer Service
Guarantees, number of edits, and reviews.
This list was designed to serve all industries and professions. We specifically focused on resume writing services that can write a quality resume for under $400.
Average Affordable Resume Cost
Affordable
Resume Service Cost
Average Resume Cost
$272
Resume Cost Range
Affordable Resume Writer Reviews
Find My Profession is much more than an affordable resume writing service. They are a global company whose work has been featured on sites like Forbes, Inc., Zety, Fast Company, and more.
Their elite resume writing team has experience in 85+ industries and professions. This allows them to assign you a professional writer based on your unique background and experience. Every resume also includes a 1-on-1 phone consultation with your writer.
They have successfully landed their clients positions at companies like Apple, Amazon, EA, Oracle, GM, Facebook, DoJ, Morgan Stanley, and Tesla just to name a few.
Find My Profession has 650+ 5-star reviews and offers a 60-day interview guarantee. Every resume created is Applicant Tracking System (ATS) compatible and highly customized to meet your specific needs.
PROS
You will work one-on-one with an elite and certified resume writer in the United States. Find My Profession commits to working with each client until they are 100% satisfied. Don't worry about having a limited number of edits or a set amount of time with your writer.
CONS
Find My Profession is a virtual company. While they provide services in your area, they don't have a physical office for in-person visits. You'll communicate directly with your writer via email and phone calls.
REVIEWS
5/5 based on 124 Google reviews
5/5 based on 35 Facebook reviews
5/5 based on 8 BBB reviews
4.9/5 based on 304 Trustpilot reviews
4.7/5 based on 255 Sitejabber reviews
TURNAROUND
3 – 5 business days (can expedite to 2 business days)
COST
$395+
CONTACT
(831) 888-0967 or help@findmyprofession.com
Check out some of our 5-star reviews:
H. S. on April 11, 2022
Top Shelf Service
I used one of the Find My Profession writers to clean up and modernize my personal documents. The level of knowledge and know-how was stellar. The response was prompt and timely. The writer delivered the product on time and with quality. I was extremely pleased with this service and paid a fraction of what other services charge for similar products and support.
C. B. on May 2, 2022
100% Recommend
[Writer] was a pleasure to work with. This was a great experience and investment in myself and career. I always feel overwhelmed by creating or updating my resume and I had no idea how to create one that was suitable for today's automated analysis used by HR departments. I struggle to find the best words to describe what I do and what I like/dislike. In one phone call [Writer] was able to listen to me blather on and craft my experiences into an outstanding package.
M. J. on October 15, 2021
Extreme Appreciation
[Writer] created an eye-popping & creative resume tailored to my individual needs after carefully reviewing my transitional situation with me. I am extremely happy with how she crafted my beautiful resume for my specific needs. [Writer] was very professional, personable and provided me very honest and direct feedback and insight. Lastly, she kept her promises on resume delivery and follow-up timing – great communication that assured me I was in good hands.
F. J. on July 15, 2021
I Will 100% Be Back
I approached hiring Find My Profession as an investment in my future and it ABSOLUTELY paid off. [Writer] was attentive, responsive, and highly professional. After meeting with me to discuss my career history, she put my work into words that helped me shine in my job search. I'm recommending this service to everyone I know and I will 100% be back when I need this service again.
K. M. on March 1, 2022
I Am 110% Satisfied
[Writer] provided exactly what I wanted. I am 110% satisfied with the completed project which includes a resume, cover letter, and LinkedIn Profile. It was completed in the time frame that was agreed upon, and delivered more than I was expecting. Do not bother looking anywhere else, [Writer] is wicked awesome and a true professional!
C. S. on June 21, 2022
Immediate Results
On the same day I received the final resume draft, I applied to a few jobs and got an interview request the next day.
Visit Find My Profession
ResumeZest is trusted by professionals from companies like Google, Amazon, Apple, Oracle, GE, Adobe, Uber, and Facebook. Their resume writing team has written resumes for more than 75 industries. A 60-day interview guarantee backs up every resume they write. Each resume is also ATS compliant and keyword-optimized.
PROS
ResumeZest is a very well-rounded company. They offer affordable pricing and quick turnaround times. You will work with a high-quality, certified writer and receive excellent customer service. They are also members of the Professional Association of Resume Writers and Career Coaches (PARW/CC).
CONS
ResumeZest is one of the newer companies on this list. While they do a great job and their writers have many years of experience, the company was only founded in 2020.
REVIEWS
5/5 based on 50 Google reviews
5/5 based on 9 Facebook reviews
5/5 based on 3 Yelp reviews
4.8/5 based on 56 Sitejabber reviews
4.8/5 based on 52 Trustpilot reviews
TURNAROUND
3 – 5 business days (can expedite to 2 business days)
COST
$279+
CONTACT
(888) 530-4911 or help@resumezest.com
Visit ResumeZest
TopResume is the world's largest resume-writing service founded by CEO Jeff Berger in 2014. Their team of resume writers has reviewed millions of resumes and helped over 300,000 professionals land more interviews and get hired faster. TopResume also offers a free resume critique to get feedback on your current resume.
PROS
TopResume is the largest resume writing service in the world by volume. They have a ton of experience writing resumes for all career types, levels, and industries. They also offer a 60-day guarantee which says that if you are not receiving two times more job interviews within 60 days, they will write your resume again one time, free-of-charge.
CONS
One con of TopResume is their refund policy. Their website clearly states that "all sales are final". In addition, with such a huge team of resume writers, it's impossible to know who you will be working with.
REVIEWS
4.5/5 based on 4,548 Sitejabber reviews
4.3/5 based on 11,018 Trustpilot reviews
3/5 based on 186 BBB reviews
TURNAROUND
1 week
COST
$149+
CONTACT
(800) 604-1929 or support@topresume.com
Visit TopResume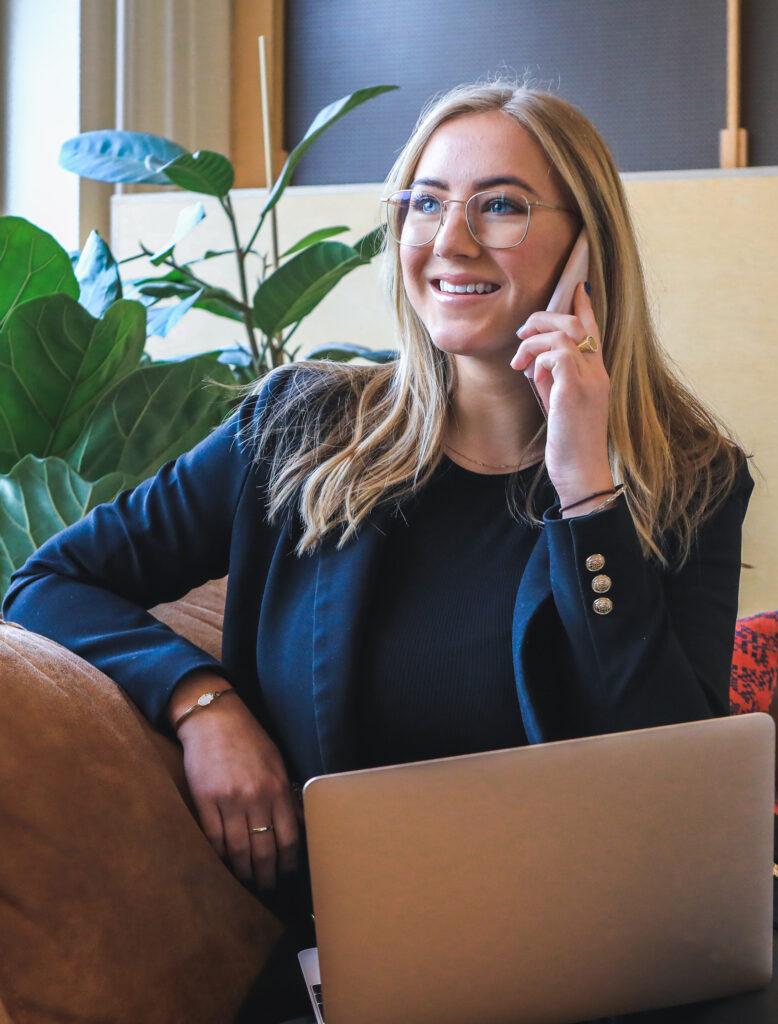 Need A Career Coach?
Have you considered hiring a career coach to help with your job search? You don't have to do it alone. Check out our list of the best career coaches in America.
ResumeWriters is the largest network of independently contracted resume writing professionals on the internet. Founded in 1999, ResumeWriters.com has a 99% satisfaction guarantee and commits to two things. First, your writer will know how to write a resume for your specific situation. Second, he or she will be adept in resume writing format, procedures, and standards.
PROS
One benefit of ResumeWriters is its low cost. They are not only one of the most affordable resume services on this list, but they also have a fast turnaround time. ResumeWriters also offers an interview guarantee which says if you do not get a job interview within 2-months, they'll rewrite your resume for free.
CONS
One con with ResumeWriters is their lack of online reviews. There is very little information from verified customers sharing their experience with the service. Additionally, they have a few complaints posted on the Better Business Bureau.
REVIEWS
4.6/5 based on 16 EduReviewer reviews
3/5 stars based on 4 BBB reviews
TURNAROUND
3 business days
COST
$169.95+
CONTACT
(866) 356-2789 or help@resumewriters.com
Visit ResumeWriters
Employment Boost offers a professional and affordable resume writing service. This resume writing service is proud to offer a 100% U.S.-based operation, never outsourcing their resume writing work overseas. All of their resume writers have bachelor's degrees from top colleges and are full-time employees, not contractors or freelancers.
PROS
Employment Boost resume packages come with a complimentary cover letter. This is pretty awesome news if you are bargain shopping and you also really wanted a cover letter. They also offer a variety of different resume packages for entry-level, professional, executive, and military professionals.
CONS
One con with Employment Boost was their lack of resume samples. We searched the entire website and were unable to find any resume samples besides the one shown below. We'd prefer to see a variety of samples for the different industries and professions they claim to have experience with.
REVIEWS
5/5 based on 187 Google reviews
5/5 based on 19 Yep reviews
4.9/5 based on 126 BirdEye reviews
5.9/10 based on ResumeHelpService review
TURNAROUND
1 week
COST
$169+
CONTACT
(888) 468-6495 or resumesupport@employmentboost.com
Visit Employment Boost
Honorable Mentions
Below we've included some bonus resume writing services under $400 who are worth considering:
Free Resume Writing Options
That's right. Believe it or not, there are a handful of completely free resume writing options.
The first option would be to write your resume by yourself. While this option may not be the most convenient, it won't cost you anything but time. We have compiled a comprehensive article (with pictures) showing you how to write a resume from start to finish. Get started writing your own resume.
The second option would be to use an online resume builder. These resume builders will still require a bit of time invested, but many of them are completely free, while others cost just a few dollars. Check out the Best Online Resume Builders.
Free resume review sites are also great resources to utilize. They won't rewrite your resume for free, but they will provide you with some actionable feedback to improve your current resume. Check out our guide with detailed reviews on the Best Free Resume Review Sites.
Lastly, if you are a student or recent alumni, check with your university to see if they offer resume writing services. Many college campuses have career services that would be happy to help write your resume for free.