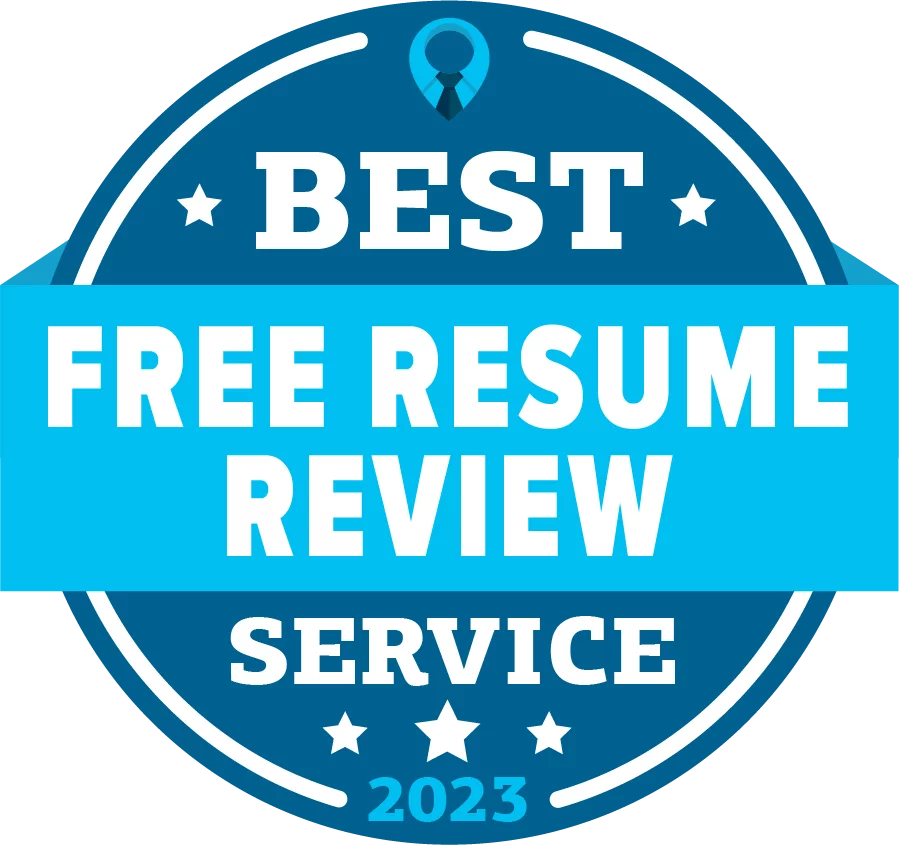 2023 Winners: Add your badge to your marketing materials.
Are you tired of wasting time on scammy resume review sites who just try to upsell their resume services?
There are so many different opinions on resumes floating around the internet. It can be impossible to know who to trust.
Luckily, there are a handful of free online resume review tools that can read through your resume and suggest the best ways to improve it.
We have personally tested more than a dozen "free" resume review sites to bring you the best resume checkers who offer truly free resume critiques.
The resume review tools below are completely free to use.
But be aware that once you use their free resume evaluation tool, you will likely receive emails advertising their paid resume writing services.
We highly recommend that you create a separate email account specifically for these free resume reviews. That way, once you receive the review, you don't have to sort through tons of spammy emails.
Want to skip the hassle of a resume review?
Leave the writing to a professional so no review is needed! Find My Profession's resume services are backed by their 60-day interview guarantee and 800+ 5-star reviews!
Best Free Resume Review Services



4

4
5

5
6

6
7

7
8

8
9

9
See more services
See less services
How We Choose Winners
Each of the free resume review services below was reviewed by a Certified Professional Resume Writer (CPRW) taking into consideration the following:
How easy it is to sign up for the free review.
The speed at which the resume review is completed.
How useful and accurate the resume review is.
This list was hand-curated to serve all industries, professions, and career levels. While free resume review checkers are not the perfect solution for a top-notch resume, they can definitely provide some useful insights.
Free Resume Review Service Reviews
ResumeWorded is one of the few companies on this list that actually focuses on resume reviews as a service. Rather than using their free resume critique as a lead generation method to upsell professional resume writing services, Resume Worded's sole business is the software that provides the critique.
The Process:
After clicking the "Upload Resume" button on this site, a pop-up window opens asking you to create an account. You can create an account using Google, Facebook, or by signing up with your email.
If you choose the email option, they will proceed by asking for your name, email, and password. Once you've entered the required information, it will take you to a page to upload your resume.
From there, the resume critique begins to load before taking you to your overall resume score.
The Review:
Compared to other artificial intelligence (AI) generated resume scores, Resume Worded offered the most in-depth suggestions that we have seen.
After submitting your resume, you are taken to a fairly in-depth page that provides suggested bullets for your resume, a line-by-line analysis, recommended action verbs, metrics, and more.
Their critique is broken up into four main categories: Impact, Brevity, Style, and Average Bullet Score. Many of the suggested edits can be found for free, while others are locked. In order to access the full critique, you will need to "Upgrade to Pro."
TopResume is the largest resume writing service in the world, having helped over 300,000 professionals land more interviews since their conception.
The Process:
TopResume's free resume analysis process is about as easy as can be.
Simply click on the "Get a free resume review" button, upload your resume, and enter your email. That's it. No long questionnaires, no sales pitches.
The Review:
TopResume came in second for the best free resume review online.
The review was fairly comprehensive while including graphs, areas to improve, and even keywords and competencies that stand out on your resume.
This review told us that we appear to be focused on the following categories: 76% on sales, 7% in information technology, and 17% for other professional industries. We also learned that our top keywords are account executive, prospecting, b2c, and sales strategies.
The one thing that was lacking was a clear and concise recommendation on how to improve your resume. But if they offered that, you might be less inclined to use their paid service.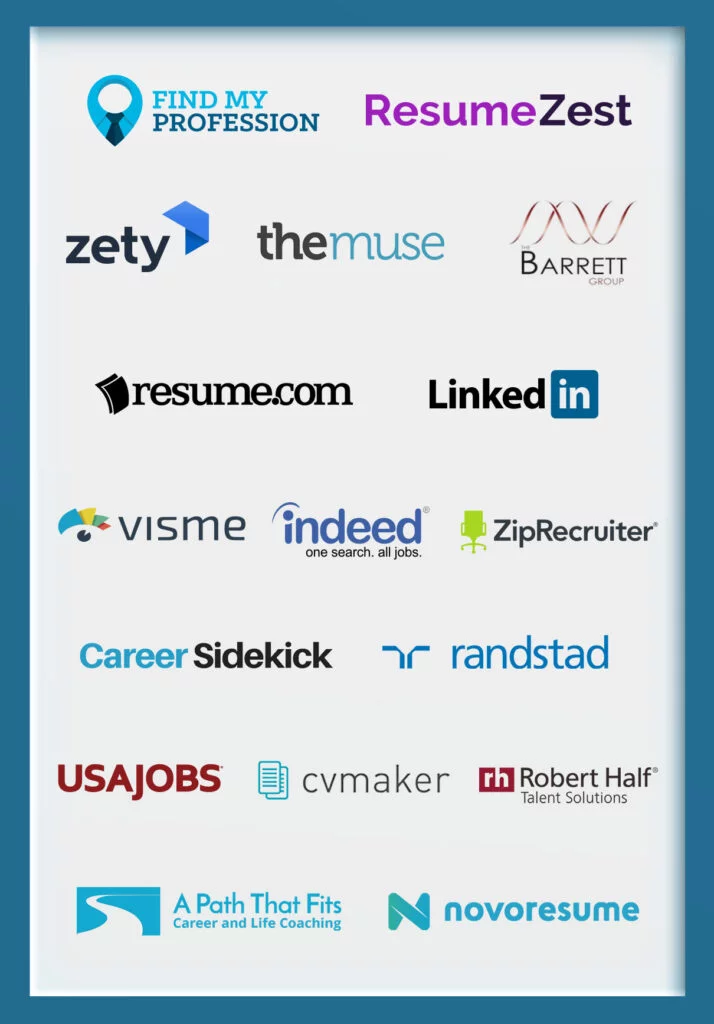 Need Help With Your Job Search?
Did you know there are companies you can hire to help with your job search? Whether you need resume help or want someone to apply to jobs for you, we've reviewed the 20 best agencies to help you find a job.
Ladders is a well-known executive job search site exclusively for six-figure earners. While resume writing is not one of their main areas of expertise, it's fair to say that Ladders sees their fair share of resumes.
They have over 100,000 users posting and applying for jobs yearly.
The Process:
Ladders set themselves apart from other free resume evaluation sites online because their results are nearly instant.
Simply upload your resume and you are instantly taken to a resume reviewer page, which provides you with a summary of your resume as well as some suggestions on how to improve it.
As the review is instant, it's unlikely that a human eye is providing this feedback. You may consider that to be a good thing or a bad thing.
In any case, Ladders will give you some insight into what computers see when looking at your resume.
The Review:
Ladders resume review tool actually provided some decent feedback.
Considering it is instantaneous and you do not have to wait 24-48 hours, this is a pretty solid service. They cover areas such as punctuation, capitalization, improvements to accomplishments, and more.
In addition to offering general advice, they actually point to the section of your resume that needs to be improved, which removes a lot of the guesswork.
Skillroads is a resume, cover letter, and LinkedIn profile writing service at its core. They are best known for their AI Resume Generator, which lets artificial intelligence create the best promotional resume for your next career.
The Process:
Skillroads resume review site is easy to navigate.
It did not receive our "Very Easy" rating for one simple reason: while other free resume checkers ask you to upload a resume and enter your email, Skillroads also requires you to make an account by entering a password to log in.
While this is not a big deal, we wanted to point out that there are simpler resume review processes.
What we liked about Skillroads was that they provided a "Resume Score" as opposed to just a review. What we didn't like is that we received more promotional emails from Skillroads than any other free resume review site.
The Review:
The resume review was fairly comprehensive considering that it was done instantly. They break up the resume critique into seven different sections:
ATS Compatibility
Style & Formatting
Resume Sections
Career Goals
Accomplishments
Relevance
First Impression & Contact Information
You can click on each of these sections in order to expand more specific recommendations for your resume. The only problem is that it doesn't specify where the error is occurring, just that it occurs.
ZipJob has an excellent website that is easy to navigate and technically advanced. They are best known for their resume writing services, having received hundreds of 5-star reviews praising them for a job well done.
Of course, a great way to meet new customers is to offer a free resume review.
The Process:
ZipJob keeps its process short and sweet, just how we like it.
All you have to do is upload your resume in either PDF, Doc, or Docx and then enter your email address.
After clicking the "Get a Free Resume Review" button, you reach a confirmation page that states you will receive your review in no more than 48 hours.
The Review:
We appreciated ZipJob's honesty. Upon submitting a high-quality resume, we received a response saying that the resume did not need any improvement.
This kind of honesty on a free resume review software is rare. So, we decided to try the review tool again but with a lower quality resume. This time we received a resume review with four sections:
Design, structure, and formatting
Language & writing
Resume scanning software test
Recommendations
The review provided mostly general information but also gave some specific areas to improve, along with suggestions on how to improve it. Unlike other free resume review tools, this one actually appeared to be reviewed by a real human.
The Resume Center is one of the United States' most popular resume consultancies, specializing in professional resume writing services and LinkedIn/Video profile writing services.
The Process:
The Resume Center does a great job of offering a free resume analysis with very few strings attached. Simply enter your email and upload your resume.
While other free resume reviews online require excessive information, The Resume Center keeps it short and sweet.
The Review:
The review we received from The Resume Center was one of the most flattering reviews that we got. On our first attempt, they gave a score of 95%.
They provided a list of all the areas we got right, as well as the area that we got wrong. While we appreciated them telling us what we got wrong, we would have liked it even more if there were actionable suggestions to fix the errors.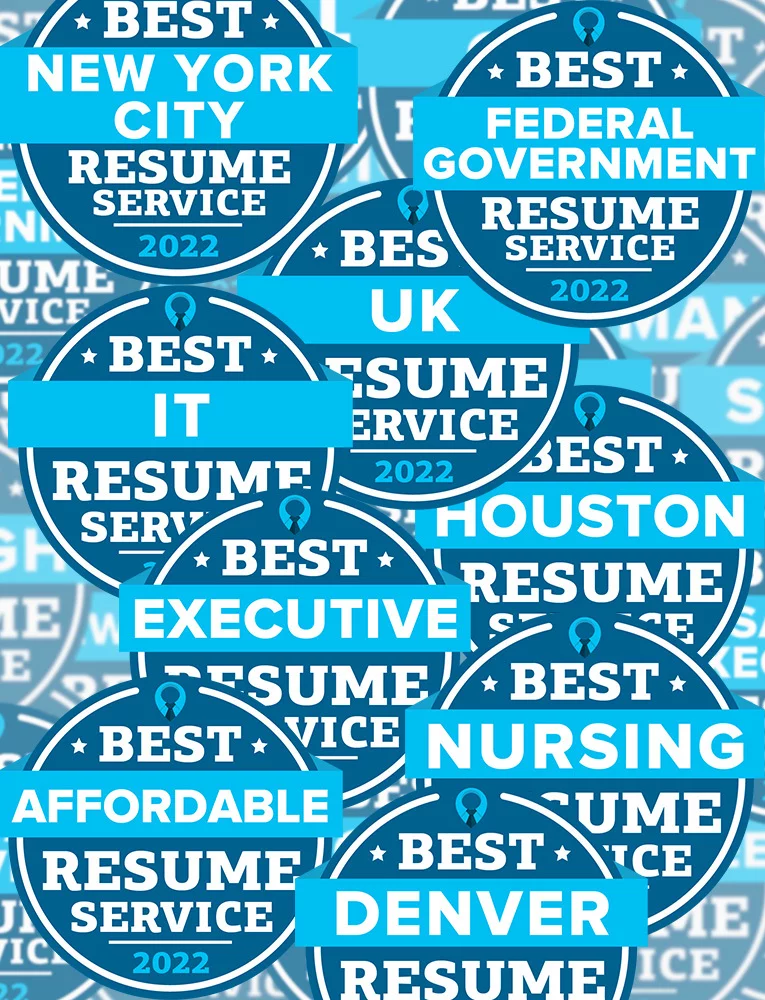 Is Your Resume Working Properly?
If you are having trouble landing interviews, it might be time to hire a professional resume writer. Check out our list of the 750+ best resume writers and start landing more interviews!
Employment Boost offers a wide variety of services ranging from resume services to interview coaching and outplacement to onsite training workshops.
The Process:
Employment Boost proudly offers a free resume evaluation tool that can help audit your resume and find areas to improve. They also provide a resume service coupon in hopes that you will use their professional resume service.
To sign up for the free resume grader scorecard, simply upload your resume and enter your email. This is the only review site that does not give any estimate on the time it will take to receive your review.
The Review:
The Employment Boost resume evaluation, scorecard, and review focuses on five metrics for any successful resume: Style, Summary, Search Engine Optimization, Word Count, and Content.
We appreciated the ratings the resume received, however, there was very little actionable advice given from Employment Boost. They do not explicitly state what was done right, and what was done wrong.
This online resume review will be great if you want some reassurance on your resume, but don't expect too many takeaways to make your resume better.
A live chat agent said 1 business day. However, we had to follow up 2 days later when we had not received it.
LiveCareer is the parent company of MyPerfectResume – one of the largest resume builder services on the market.
MyPerfectResume does not provide professional resume writing services; rather, they have a technically advanced software program that helps enable you to build your resume on your own.
The Process: 
Just upload your resume and get your resume score. It's that simple. No email, contact info, or additional information required.
You will be taken directly to your free resume critique.
The Review:
Many resume critiques require you to wait up to two business days before hearing back. Not LiveCareer. Their feedback is instant, but that comes with some limitations.
The review itself was fairly broad. It mentioned things that could be improved but did not give great recommendations on how to improve them.
Instead, they have a "Fix Now" button next to each recommendation which takes you to a signup page, so that you can register and pay for their services.
Monster is a well-known job search site with a focus on IT and technical jobs.
In addition to hosting hundreds of thousands of jobs, Monster provides a free resume assessment.
The Process:
After uploading our resume, it took us to a Profile Information page to fill out additional information. Here we were asked to provide our email, name, phone, country, zip, career level, education level, and work authorization.
Upon submitting this information, Monster begins to promote their job board by asking if you'd like your resume publicly listed in their directory.
Lastly, you will end up on their homepage. Check your email for a confirmation from Monster that your resume critique is in progress.
The Review:
We were underwhelmed by the free resume evaluation provided by Monster.
The most unique piece of information was the "ATS Job Fit," which provides a percentage score on how well you would do passing through an ATS for a specific career field such as "sales" and "human resources."
Beyond that, it was very boilerplate. The "What You Did Well" section promotes their professional resume writing service, while the "What Can Be Improved" section has general comments not specific to the resume submitted.
Previous Years Winners
Resume Review Service Winners (2022)
Resume Worded, TopResume, Ladders, Skillroads, ZipJob, The Resume Center, Employment Boost, LiveCareer, Monster
Resume Review Service Winners (2021)
ResumeWorded, TopResume, Ladders, SkillRoads, ZipJob, The Resume Center, Employment Boost, LiveCareer, Monster, Expert Resumes
Best ATS Resume Checker
No matter what service you choose, we always recommend making sure your resume is ATS compatible.
Jobscan has developed the top-rated resume scanning software (resume ATS scanner) to see how you rank in the eyes of an Applicant Tracking System (ATS).
Their software is simple.
Go to Jobscan's website, and then copy and paste your resume, as well as the job description onto their site.
After clicking "Scan," Jobscan will show you how you score and recommend resume edits to rank higher for the specific job.
This is the only tool on the list that ranks you compared to a specific job, instead of just providing a general ranking.
Skip The Resume Review – Hire A Professional
Although free resume reviews can be tempting, not everyone wants to fix their resume errors themselves.
Many of the services that offer free reviews only give enough information to make you feel overwhelmed, and then push their professional resume writing services to fix the mistakes they pointed out.
While there's nothing inherently wrong with a free review, it may be more beneficial to hire a professional writer (and avoid spammy emails).
That's where Find My Profession comes in. Our elite resume writers create custom, tailored documents that showcase your unique skills and experiences. Our team of professional writers knows exactly what hiring managers are looking for and can help you stand out from the competition.