Your resume is an important part of the job search. It could very well be the thing that sets you apart from your competition.
This also means that a subpar resume can set your job search back months.
Today we will be reviewing AvidCareerist and their resume writing services.
We have taken a deep dive into the customer reviews, cost, resume samples, and writer credentials at AvidCareerist. Our overall rating for Avid Careerist is 55/100.
AvidCareerist
Score
Our goal is to help you find the best resume service that will advance your career. Take a look at some other top-rated resume writing services and find the perfect fit for you!
Best
AvidCareerist

Alternatives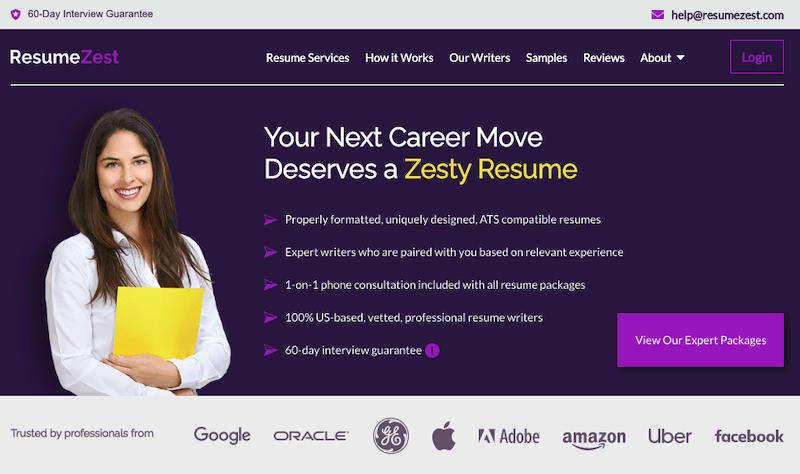 About AvidCareerist & Donna Svei
Avid Careerist was founded by Donna Svei. Donna is an executive resume writer who has been in the industry since 1987 (over 35 years). Her background is in corporate finance and retained executive search.
AvidCareerist's website states that it has landed clients jobs at companies like Airbnb, ADP, Amazon, BestBuy, Facebook. Verizon, CNN, and more.
While the website design leaves much to be desired and the information is scarce, Donna has been around long enough to have her reputation speak for itself.
Let's dive right into some of the pros and cons when it comes to working with AvidCareerist & Donna Svei.
AvidCareerist & Donna Svei Pros vs Cons
As with any company, there are pros and cons. It's up to you to determine what is a "must-have" and what things you can live without.
Pros
35+ years of resume writing experience.

3 leadership assessment certifications including KFLA and others. 

Featured on 100+ media outlets including Forbes, CBS, Time, and more.

Resume packages include a 90-minute interview session.
Cons
Very expensive service starting at $1,800.

10 – 15 business day turnaround is quite long.

No online reviews from previous customers.

Website provides little information about the service.
If you are looking for a resume writing service, AvidCareerist is a good option, but it is worth exploring other alternatives to find the best fit for your needs.
One such alternative is Find My Profession, who has a highly-qualified team of certified resume writers, has been featured on reputable sources like Forbes, Inc., and CNET, and includes a phone consultation with every resume.

However, Find My Profession differs from AvidCareerist in that they have a quick 3-5 business day turnaround time for your first draft, have a 4.9/5 rating from 900+ previous clients, and their resume services begin at $395.
AvidCareerist & Donna Svei Customer Reviews

Our Certified Professional Resume Writers have rated AvidCareerist a 55/100. AvidCareerist does not have any reviews from credible third-party resources. This is a major concern for us as online reviews are one of the best ways to determine customer satisfaction and resume quality.
In order to maintain the integrity of this review, we only feature reviews from third-party websites such as Google, Sitejabber, Trustpilot, BBB, or Yelp. Unfortunately, Donna Svei and Avid Careerist have zero reviews on these sites.
How Much Does AvidCareerist Cost?

AvidCareerist resume packages cost $1,800 – $2,500. This is quite high compared to the average; however, there are a handful of resume writing services that cost even more.
$2,150
While the cost is not transparently listed on the website and seems to be custom quoted, our research team discovered that AvidCareerist resume packages range in price from $1,800 – $2,500.
The price will vary slightly depending on whether you are looking for just a resume, or a LinkedIn profile update and cover letter as well.
For the most accurate and up-to-date details on package pricing at AvidCareerist, we recommend that you visit their website directly.
AvidCareerist & Donna Svei Resume Sample
We wanted to see what the resume quality of Avid Careerist looked like so we took a look at some of the resume samples featured on their website.
We've attached an AvidCareerist.com resume sample for you to review (first page only). Below, we share some of the things that we liked, and what we disliked about this resume.
The Good
Has target positions at the top of the resume.
Appeared to be ATS compatible.
Contains measurable accomplishments.
Uses action and results-focused content.
The Bad
Doesn't contain a core competencies section.
Lacks the appropriate amount of keywords.
Summary does not provide clear picture of expertise.
Format is too simple without any aesthetic elements.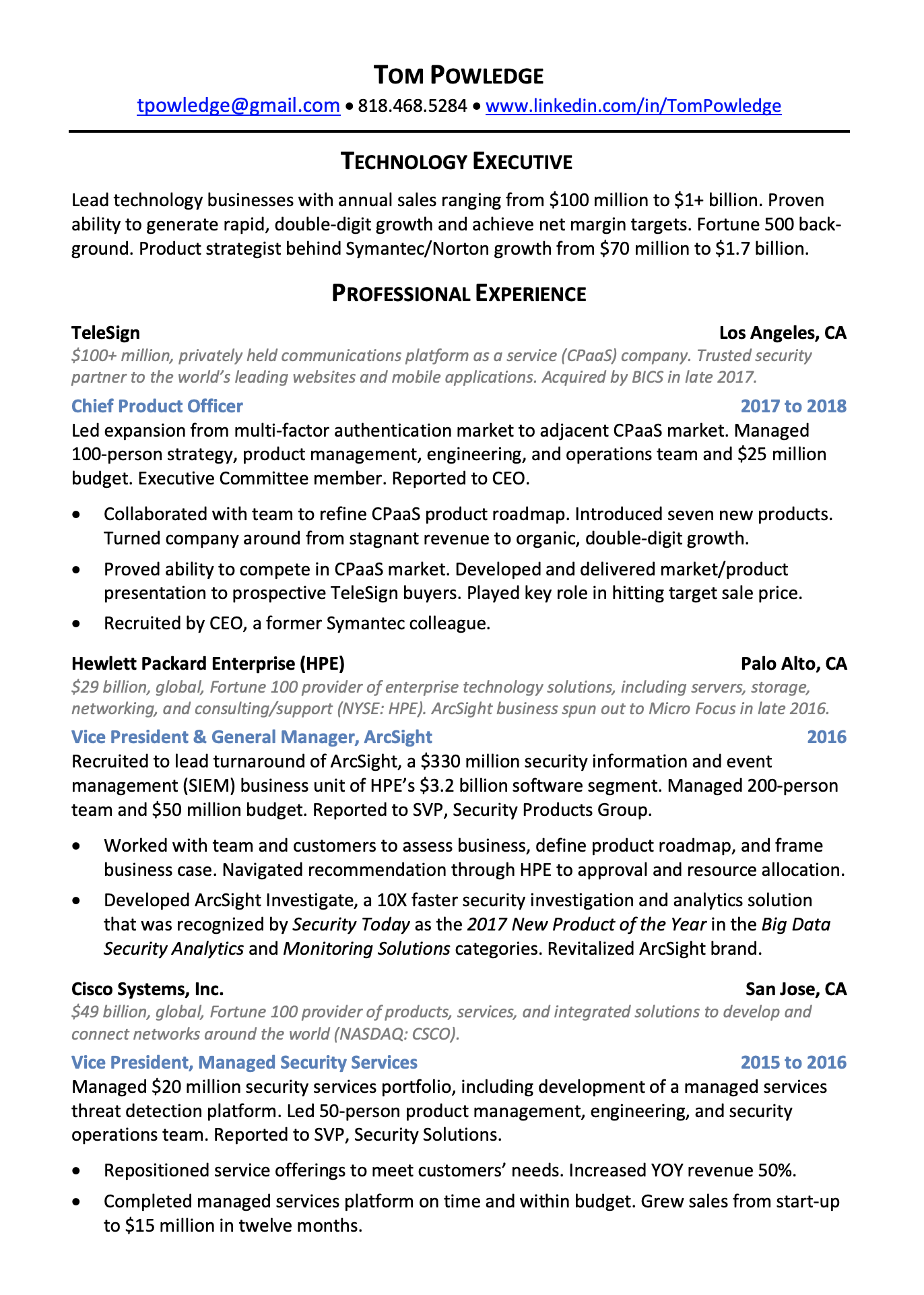 AvidCareerist Resume Writer Credentials
As we mentioned earlier, Donna Svei is the one and only team member at AvidCareerist.
This is not necessarily a bad thing. While many companies outsource their work or hire ghostwriters, Donna manages all orders personally. This allows you to know exactly who you will be working with and what you can expect.
Donna Svei is an executive resume writer and former C-level executive, retained search consultant, and CPA.
She has also written for and been quoted by 100+ business, general, and career media outlets.
These outlets include Forbes, Mashable, Fast Company, Entrepreneur, Time, CBS, the BBC, Social Media Today, SmartBrief, Business News Daily, the Muse, and more.
Donna Svei's Resume Writing Process
Donna Svei follows a straightforward and simple operating procedure for getting your resume written.
Let's look at the steps taken in AvidCareerist's resume writing process below:
Donna will learn all about your background in order to make sure she can handle the job.
You'll both come to an agreement on a fixed price fee.
Spend 90 minutes being interviewed by Donna over the phone.
Donna will begin writing your resume which takes 10 – 15 business days.
After you receive the resume first draft you will work on any edits.
If you ordered a LinkedIn profile with your resume this process will begin.
You will receive your completed resume in Word and PDF formats.
This writing process is fairly standard. The main difference with Avid Careerist is that they do not ask you to fill out an intake form. Instead, they have a long phone call to gather the majority of the necessary info.
Is AvidCareerist Worth It?
Whether or not AvidCareerist is worth it is entirely up to you.
Our goal is to provide you with the most transparent and helpful information possible. But, only you know what is best for you and your career.
Here is a summary of our findings on AvidCareerist written and reviewed by a Certified Professional Resume Writer:
Customer Reviews: 5/25
Cost to Value: 10/25
Sample Quality: 15/25
Writer Credentials: 25/25
Total Score: 55/100
As a reminder, we highly recommend reviewing 2-3 services before making a final decision.
If you're in need of a top-notch resume writing service, we suggest checking out Find My Profession. With a team of experienced reverse recruiters and a commitment to customer satisfaction, Find My Profession can help you find your dream job. And with a perfect score of 100/100, you can trust that you'll be in good hands!