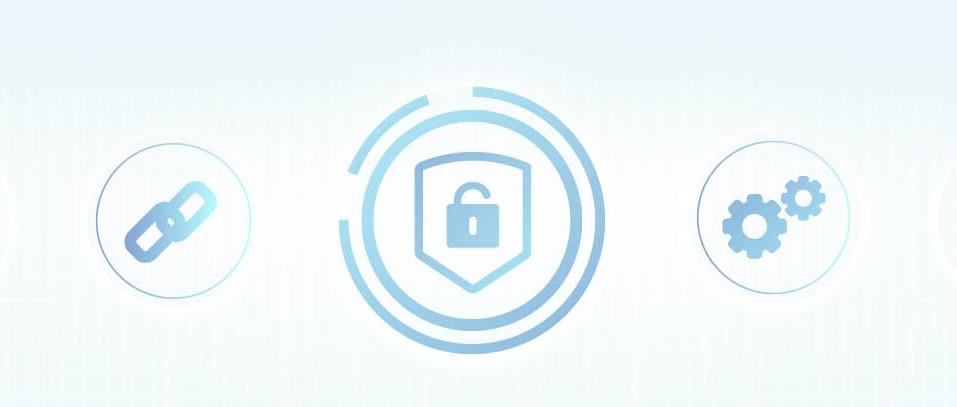 Terms of Use
Privacy Policy
INTRODUCTION
Welcome to Find My Profession ("FMP" or "Find My Profession"). Find My Profession is a service that helps people procure jobs and prepare for their careers. The terms and conditions set forth herein represent a legally binding contract between the Client and Find My Profession. Any references to "we", "our", "the website", or "services", or "FMP" refers to Find My Profession. Any references to "you", "your", "User", or "Client" refers to anyone accessing this website or using our services. By accessing and using FMP's website and/or services, you represent that you have read and understood these Terms of Use ("Agreement" or "Terms") and agree to be bound by them. This Agreement incorporates the Find My Profession Privacy Policy, which can be found at findmyprofession.com/terms-of-use.
USE OF OUR SERVICE AND CLIENT ACCOUNTS
Clients must be at least eighteen (18) years old in order to use the website and our services. By using this website and our services, you represent, acknowledge and agree that you are at least 18 years of age and have the right, authority and capacity to agree to and abide by these Terms. You also represent that you will use the website and our services in a manner consistent with any and all applicable laws and regulations. In order to use any of the services offered by FMP, including but not limited to, resume review, career counseling, interview coaching, social media review and job application assistance, you will have to create a Client Account on the website. To do this, you must register on the site by choosing a Username and Password. You agree not to use any other person's client account. You also agree to not let anyone else use your client account. When creating your account on the website, you represent that all information given is accurate and complete. You are solely responsible for the activity that occurs on your account, and you must keep your account password secure. You must notify Find My Profession immediately of any breach of security or unauthorized use of your account. Find My Profession will not be liable for any losses caused by any unauthorized use of your account. FMP may terminate this Agreement and your use of this website and our services at any time without notice if we believe that you are less than 18 years old or if you have violated this Agreement in any other way.
PAYMENT AND FEES
If you purchase any of our career services, FMP will collect the total price of the package in accordance with the pricing terms on the website. Payment for FMP services is due upfront and collected before our work begins. FMP is not responsible for any fees charged to you by your bank in relation to our collection of payment. As part of any purchase made through the website, you will be asked to provide your name, email, number, billing address, and credit or debit card information to either FMP or a third party payment processor. You agree to pay FMP for any services purchased by one of the methods described on the website. You hereby authorize the collection of such amounts by charging the credit card provided as part of requesting the service either directly by FMP or indirectly via a third-party payment processor or by one of the payment methods described on the website. If you are directed to FMP's third-party payment processor, you may be subject to terms and conditions governing the use of that third party's service and that third party's personal information collection practices. Please review such terms and conditions and privacy policy before using the services. Refunds, if any, are at the sole and absolute discretion of FMP and will be in the form of either a credit for FMP services or a money-back refund. FMP reserves the right to determine in what form the refund will be given. In the event that FMP terminates your account or this Agreement for your breach of this Agreement, you understand and agree that you shall receive no refund or exchange for any unused time on any package or fees for any portion of our services, any content or data associated with your account, or for anything else.
SERVICE EXPIRATION
All resume services purchased must be redeemed within 90 days of purchasing the service. For all resume services, if the client does not contact their resume writer within 90 days to begin work on the resume or any other documents, their purchased services will be considered void with no refunds given. Should the client fail to contact their resume writer or a Find My Profession representative within 90 days of ordering the service, their order will be marked as "completed" and no refund will be given.
All reverse recruiting services purchased must be redeemed within 6 months of purchasing the service. For all reverse recruiting services, if the client does not begin services within 6 months of purchasing the initial 4 weeks of service or request a refund for unused services, their order will be marked as "completed" and no refund will be given.
PRIVACY
Please review FMP's privacy policy which is available at findmyprofession.com/terms-of-use. The Privacy Policy explains how we treat the information that we collect from you. You agree that we may treat your personal information in accordance with our Privacy Policy, which is hereby incorporated by reference into this Agreement.
CLIENT CONTENT
You are solely responsible for the information, opinions, messages, comments, photos, videos, graphics, sounds, and other content or material that you submit, upload, post or otherwise make available on or through the website and/or the services. You may not upload, post or otherwise make available on the website any material protected by copyright, trademark, or any other proprietary right without the express permission of the owner of such copyright, trademark or other proprietary right owned by a third party, and the burden of determining whether any material is protected by any such right is on you. You shall be solely liable for any damage resulting from any infringement of copyrights, trademarks, proprietary rights, violation of contract, privacy or publicity rights or any other harm resulting from any content that you provide or make. You have full responsibility for all content you create and submit, including its legality, reliability, and appropriateness. Unless otherwise explicitly stated herein or in our Privacy Policy, you agree that any Client Content submitted, uploaded, posted, or otherwise made available by you in connection with your use of the Site and/or Services is provided on a non-proprietary and non-confidential basis. You hereby grant to Find My Profession a non-exclusive, perpetual, irrevocable, royalty-free, fully paid-up, worldwide license (including the right to sublicense through multiple tiers) to use, reproduce, process, adapt, publicly perform, publicly display, modify, prepare compilations and derivative works of, publish, transmit and distribute your Client Content, or any portion thereof, and to publish, transmit, distribute and sell compilations and derivative works of your Client Content, in any form, medium or distribution method now known or hereafter existing, known or developed. Find My Profession may modify or adapt your Client Content in order to transmit, display or distribute them over computer networks and in various media and/or make changes to your Client Content as necessary to conform and adapt them to any requirements or limitations of any networks, devices, services or media. You agree to pay all royalties, fees, damages and any other monies owing any person by reason of any Client Content posted by you to or through the website.
INTELLECTUAL PROPERTY
The website and services and all materials contained therein or transferred thereby, including, without limitation, software, images, text, graphics, illustrations, logos, patents, trademarks, service marks, copyrights, photographs, audio, videos, music, and client content, and all Intellectual Property Rights related thereto, are the exclusive property of Find My Profession and its licensors. Except as explicitly provided herein, nothing in this Agreement shall be deemed to create a license in or under, any such Intellectual Property Rights, and you agree not to sell, license, rent, modify, distribute, copy, reproduce, transmit, publicly display, publicly perform, publish, adapt, edit or create derivative works from any materials or content accessible on the website. "Find My Profession" is a trademark used by us to uniquely identify our website, business, and service. You agree not to use this trademark anywhere without our prior written consent. Additionally, you agree not to use our trade dress or copy the look and feel of our website or its design, without our prior written consent. You agree that this paragraph goes beyond the governing law on intellectual property, and includes prohibitions on any competition that violates the provisions of this paragraph.
DCMA NOTICE
The Digital Millennium Copyright Act of 1998 (the "DMCA") provides recourse for copyright owners who believe that material appearing on the Internet infringes their rights under U.S. copyright law. If you believe in good faith that materials hosted by Find My Profession infringe upon your copyright, you (or your agent) may send us a notice requesting that the material be removed, or access to it blocked. The notice must include the following information as required by 17 USC. § 512(c)(3)(A): (a) a physical or electronic signature of a person authorized to act on behalf of the owner of an exclusive right that is allegedly infringed; (b) identification of the copyrighted work claimed to have been infringed (or if multiple copyrighted works located on the site are covered by a single notification, a representative list of such works); (c) identification of the material that is claimed to be infringing or the subject of infringing activity, and information reasonably sufficient to allow Indeed to locate the material on the site; (d) the name, address, telephone number, and email address (if available) of the complaining party; (e) a statement that the complaining party has a good faith belief that use of the material in the manner complained of is not authorized by the copyright owner, its agent, or the law; and (f) a statement that the information in the notification is accurate, and under penalty of perjury, that the complaining party is authorized to act on behalf of the owner of an exclusive right that is allegedly infringed. If you believe in good faith that a notice of copyright infringement has been wrongly filed against you, the DMCA permits you to send Find My Profession a counter-notice. Notices and counter-notices must meet the then-current statutory requirements imposed by the DMCA. Notices and counter-notices should be sent in writing to Find My Profession Copyright Notice, 16990 W 9th Ave., Golden CO 80401. Be aware that there are penalties for false claims under the DMCA.
UNAUTHORIZED ACTIVITIES
You understand and agree that you are solely responsible for compliance with any and all laws, rules, regulations, and tax obligations that may apply to your use of our website and/or services. In connection with your use of our website and services, you agree that you will not:
violate any local, state, provincial, national, or other law or regulation, or any order of a court, including, without limitation, zoning restrictions, and tax regulations;
hack, crack, phish, SQL inject, or otherwise interfere with the integrity of the computer systems of our website, Service, or Clients;
defame anyone;
defraud, mislead, or otherwise act dishonestly;
copy, store, or otherwise access any information contained on the website or within any content appearing therein, for purposes not expressly permitted by these Terms;
use the website or services for any commercial or other purposes that are not expressly permitted by these Terms;
use the website or services to transmit, distribute, post or submit any information concerning any other person or entity, including without limitation, photographs of others without their permission, personal contact information or credit, debit, calling card, or account numbers;
stalk or harass any other client of the website or services or collect or store any personally identifiable information about any other client;
impersonate any person or entity, or falsify, or otherwise misrepresent yourself or your affiliation with any person or entity;
run any bots or other software to aggregate or browse our content;
post fake information, whether it is about a job, company, or your own credentials as a job applicant;
infringe on anyone's intellectual property rights;
otherwise act in a manner which, at FMP's sole discretion, is objectionable.
THIRD-PARTY LINKS AND SERVICES
This website may contain links to third-party websites, advertisers, services, or other events or activities that are not owned or controlled by Find My Profession. Find My Profession does not endorse or assume any responsibility for any third-party sites, information, materials, products, or services. If you access a third-party website or use a third-party service, you do so at your own risk, and you understand that this Agreement and our Privacy Policy do not apply to your use of such third-party sites or services. You expressly relieve Find My Profession from any and all liability arising from your use of any third-party website, service, or content. Additionally, your dealings with or participation in promotions of advertisers found on this website, including payment and delivery of goods, and any other terms (such as warranties) are solely between you and such third parties. You agree that Find My Profession shall not be responsible for any loss or damage of any sort relating to your dealings with such third parties. Some of the third party links and services listed on the Find My Profession website are considered affiliate partners. Find My Profession receives a commission for sending referrals to affiliate partners. Please review each and every website on your own before making any purchasing decisions.
CAREER ADVICE AND BEST LISTS DISCLOSURE
This website hosts blog articles written by associates of Find My Profession as well as guest contributors. All "Best" articles are based on the opinions of Find My Profession employees or contractors and do not claim or attempt to claim that these are unbiased articles written by third parties. If you have any questions about the creation of these "Best" articles or why we believe we are the #1 resume writing and career coaching service, you can contact help@findmyprofession.com.
All information submitted to Find My Profession for any "Best" award will be stored for as long as Find My Profession sees fit. "Best" applicants understand that by applying to be in one of our lists, all of the information provided can be used by Find My Profession and findmyprofession.com without limitation. Find My Profession may use the information provided on the application at their discretion for marketing purposes on www.findmyprofession.com as well as affiliate or partner sites.
DISCLAIMER OF WARRANTIES
YOUR USE OF THIS WEBSITE AND/OR OUR SERVICES IS AT YOUR OWN RISK. FIND MY PROFESSION DOES NOT GUARANTEE ANY RESULTS THROUGH YOUR USE OF THIS SERVICE. NO ADVICE OR INFORMATION, WHETHER ORAL OR WRITTEN, OBTAINED FROM FIND MY PROFESSION, ITS SUBSIDIARIES, OFFICERS, DIRECTORS, EMPLOYEES, AGENTS OR AFFILIATES, OR THROUGH THE PLATFORM OR COLLECTIVE CONTENT WILL CREATE ANY WARRANTY NOT EXPRESSLY MADE HEREIN. FIND MY PROFESSION MAKES NO EXPRESS, IMPLIED OR STATUTORY REPRESENTATIONS, WARRANTIES, OR GUARANTEES IN CONNECTION WITH THE SITE, THE SERVICES, OR ANY MATERIALS, RELATING TO THE QUALITY, SUITABILITY, TRUTH, ACCURACY OR COMPLETENESS OF ANY INFORMATION OR MATERIAL CONTAINED OR PRESENTED ON THE SITE, INCLUDING WITHOUT LIMITATION THE MATERIALS, ANY CLIENT CONTENT AND ANY THIRD PARTY CONTENT. UNLESS OTHERWISE EXPLICITLY STATED, TO THE MAXIMUM EXTENT PERMITTED BY APPLICABLE LAW, THE SITE AND OUR SERVICES, AND ANY INFORMATION CONTAINED OR PRESENTED ON THE SITE IS PROVIDED TO YOU ON AN "AS IS," "AS AVAILABLE" AND "WHERE-IS" BASIS WITHOUT WARRANTY OF IMPLIED WARRANTY OF MERCHANTABILITY, FITNESS FOR A PARTICULAR PURPOSE, OR NON-INFRINGEMENT OF THIRD PARTY RIGHTS. FIND MY PROFESSION DOES NOT PROVIDE ANY WARRANTIES AGAINST VIRUSES, SPYWARE OR MALWARE THAT MAY BE INSTALLED ON YOUR COMPUTER. FIND MY PROFESSION DOES NOT WARRANT, ENDORSE, GUARANTEE OR ASSUME RESPONSIBILITY FOR ANY THIRD-PARTY SERVICES, OFFERS OR PRODUCTS.
LIMITATION OF LIABILITY
Find My Profession is a service that helps people apply for jobs and solicit interviews. However, Find My Profession is not involved in the actual hiring process and has no control over hiring decisions. Further, Find My Profession has no control over the content submitted by clients including, but not limited to, resumes, and personal information. Find My Profession has no control over the quality, safety, or legality of jobs applied to or resumes submitted on behalf of clients and makes no representations about any jobs, resumes, or content. You acknowledge and agree that you are solely responsible for the accuracy, form, and substance of any of your client generated content. You further acknowledge that Find My Profession shall not be responsible for your career decisions. FIND MY PROFESSION SHALL NOT BE LIABLE TO YOU FOR ANY DAMAGES RESULTING FROM ANY INFORMATION OR ADVICE GIVEN TO YOU BY ANY EMPLOYEES, AGENTS, OFFICERS, OWNERS, DIRECTORS, SHAREHOLDERS, OR AFFILIATES OF FIND MY PROFESSION. FIND MY PROFESSION SHALL NOT BE LIABLE FOR ANY DAMAGES RESULTING FROM YOUR USE OF ANY MATERIALS GENERATED BY FIND MY PROFESSION. IN NO EVENT SHALL FIND MY PROFESSION BE LIABLE TO YOU FOR ANY INDIRECT, EXTRAORDINARY, EXEMPLARY, PUNITIVE, SPECIAL, INCIDENTAL, OR CONSEQUENTIAL DAMAGES (INCLUDING LOSS OF DATA, REVENUE, PROFITS, USE OR OTHER ECONOMIC ADVANTAGE) HOWEVER ARISING, EVEN IF FIND MY PROFESSION KNOWS THERE IS A POSSIBILITY OF SUCH DAMAGE. FIND MY PROFESSION'S MAXIMUM TOTAL, AGGREGATE LIABILITY ARISING OUT OF OR IN CONNECTION WITH THE SITE AND ANY MATERIALS OR SERVICES PROVIDED THEREIN, REGARDLESS OF THE CAUSE OF ACTION (WHETHER IN CONTRACT, TORT, BREACH OF WARRANTY OR OTHERWISE), WILL IN NO EVENT EXCEED THE TOTAL AMOUNT YOU HAVE PAID TO FIND MY PROFESSION.
INDEMNITY
You agree to indemnify and hold harmless Find My Profession and its principals, shareholder, agents, officers, directors, consultants, subsidiaries, licensors, and employees from any and all claims, damages, obligations, payments, deficiencies, fines, judgments, settlements, losses, liabilities, costs or debt, and expenses (including, but not limited to, attorney's fees) arising from or relating to: (I) any third-party claim, suit, action or proceeding arising out of the breach of Find My Profession's representations and warranties contained herein; (ii) your use and access to any of Find My Profession's services, including any data or content transmitted or received by you; (iii) your violation of any term of this Agreement; or (iv) your violation of any third-party right, including without any limitation, any rights of privacy or intellectual property rights.
GOVERNING LAW
This Agreement and any Disputes shall be governed by the internal substantive laws of the State of Colorado, without regard to its choice or conflicts of law provisions. Any disputes relating to this Agreement will be heard in the courts located in the County of Douglas, State of Colorado.
GENERAL
If any provision of this Agreement is found to be invalid by any court having competent jurisdiction, the invalidity of such provision shall not affect the validity of the remaining provisions of this Agreement, which shall remain in full force and effect. FMP's failure to enforce any term of this Agreement shall not be deemed as a waiver of such term or otherwise affect FMP's ability to enforce such term at any point in the future. This Agreement is the entire agreement between you and FMP and supersedes all prior or contemporaneous negotiations, discussions or agreements between you and FMP about the Site. The proprietary rights, disclaimer of warranties, representations made by you, indemnities, limitations of liability, and general provisions shall survive any termination of this Agreement.
CHANGES
FMP may make changes to the content and features of the site and the services at any time, with or without notice to you. FMP can change or update this Agreement at any time by posting updated Terms of Use on www.findmyprofession.com. If we make a material modification to this Agreement or the Privacy Policy, we will notify you by sending an email to the email address you have provided to use or by displaying an announcement on the website for thirty (30) days, after which the notice will be removed. If you do not agree to any of the updated terms, you must stop using the website and services immediately and no refund will be given.
NOTICES
Find My Profession may provide notifications, whether such notifications are required by law or are for marketing or other business-related purposes, to you via email notice, written or hard copy notice, or through conspicuous posting of such notice on our website, as determined by Find My Profession in its sole discretion. Find My Profession reserves the right to determine the form and means of providing notifications to our Clients. Find My Profession is not responsible for any automatic filtering you or your network provider may apply to email notifications we send to the email address you provide us.
CONTACT
If you have any questions about these Terms of Use, the practices of this site, or your dealings with this site, please contact us at help@findmyprofession.com or send mail to Find My Profession ATTN: Privacy Policy 16990 W 9th Ave. Golden, CO 80401
Last Modified on January 6, 2022
INTRODUCTION
This Privacy Policy describes how Find My Profession ("FMP") collects, uses, and discloses the personal information that we collect from you when you use the Find My Profession website and the services available through the website. By using the FMP website and our services, you consent to the information collection and use practices described in this Privacy Policy. Your use of our website and services is subject to this Privacy Policy and our Terms of Use, including its limitations on damages. For the purposes of this Privacy Policy, "Personal Information" means information that would allow a third party to learn your identity or contact you, including, for example, your full name, address, telephone number, email address, or credit card number.
INFORMATION WE COLLECT
When you use our website and our services, we collect information from you. This information may include your name, email address, phone number, home address, date of birth, work experience, education, references, supporting documents, previous and expected salaries, race, ethnicity, gender, disability status, veteran status, email, email password, LinkedIn email, LinkedIn password, and more. If you purchase one of our career services, you may also be providing us with your resume and any related information or documentation. You must be at least 18 years old to use our website and/or services and FMP will not collect any information from anyone under the age of 18.
ADDITIONAL INFORMATION WE COLLECT
There may also be additional information that we collect from you. If you make a purchase through our website, we may collect your credit card number and other payment information, which we will use only to process your payments. We may also collect information about you from publicly available sources. We may also collect non-personal information from you. When you access our website, we may collect such things as your IP address, browser type, operating system, referring URL, service provider, location, and other general information about our users. This information, on its own, cannot usually be used to identify you. We may at times also collect automatically generated data that will help diagnose problems with our server, help administer our website, analyze trends, track client movement, or gather demographic information for purposes of improving the website and FMP services.
USE OF INFORMATION
We may use your information:
To enhance or improve client experiences.

To provide our services to you, to communicate with you about your use of our services, to respond to your inquiries, to fulfill your orders, process your payments, and for other customer service-related purposes.

To understand how clients access and use our website and services, both on an aggregated and individualized basis, in order to improve our website and services and respond to client desires and preferences.

As necessary to comply with our legal obligations, resolve disputes, enforce our agreements (including this Privacy Policy and the Terms of Use), to protect or defend our rights, to investigate, prevent, or take action regarding illegal activities, suspected fraud, and situations involving potential threats to the safety of any person.
DISCLOSURE OF PERSONAL INFORMATION
We do not sell or rent your Personal Information to third parties so that those third parties can market their own products or services to you. We may, however, disclose the information we collect about you, including your Personal Information, as follows:
We may share your Personal Information with our contractors and service providers who perform functions on our behalf. For example, we use third parties to provide credit card processing services on our website, and we will disclose your credit card and billing information to such third parties so that they may process your payment on our behalf.

We also may disclose the information we collect from you in order to comply with the law, a judicial proceeding, court order, or another legal process, such as in response to a subpoena.

To a buyer or other successor in the event of a merger, divestiture, restructuring, reorganization, dissolution or other sale or transfer of some or all of our assets or stock, whether as a going concern or as part of bankruptcy, liquidation or similar proceeding, in which Personal Information held by us about our Clients is among the assets transferred.
USE OF COOKIES AND OTHER TRACKING TECHNOLOGY
We use cookies and other tracking technologies to collect information about you and about your use of our website and services. We may combine this information with other personal information we collect from you. We use this information to enhance and personalize your experience while using this website and our services, to track client activities in order to understand how clients use our website and to improve our website and services. We may also use third-party vendors to track and analyze website data. We use the data collected by such third parties to help us administer and improve the quality of the website and to analyze website usage. Such third parties may combine the information that we provide you with other information that they have collected. This Policy does not cover such third parties' use of the data. We use automated devices and applications, such as Google Analytics, to evaluate usage of our website. We may also use other analytic means to evaluate our services. We use these tools to help us improve our services, performance, and client experiences. We do not share your personal information with these third parties.
THIRD-PARTY AD NETWORKS
We use third parties such as network advertisers to display advertisements on our website. Network advertisers are third parties that display advertisements based on your visits to our website as well as other websites. This enables us and these third parties to target advertisements by displaying ads for products and services in which you might be interested. Third-party ad network providers, advertisers, sponsors and/or traffic measurement services may use cookies, JavaScript, web beacons (including clear GIFs), Flash LSOs and other technologies to measure the effectiveness of their ads and to personalize advertising content to you. These third party cookies and other technologies are governed by each third party's specific privacy policy, not this one. We may provide these third-party advertisers with information about your usage of our website and our services, as well as aggregate or non-personally identifiable information about visitors to our website and clients of our service.
THIRD-PARTY WEBSITES
This website may contain links to other websites. Please note that we have no control over, and are not responsible for, these third party websites. Once you click on one of these links, you are entering a website separate from findmyprofession.com. We recommend that you review the privacy policies on all such websites as their policies may differ from ours.
SECURITY
We have implemented reasonable security measures to protect against unauthorized access to and unlawful interception or processing of your Personal Information. Unfortunately, no data transmission over the Internet is 100% secure. While we strive to protect your Personal Information, we cannot ensure or warranty the security of any such Personal Information.
COLORADO RESIDENTS
Colorado residents may choose to request certain information regarding our disclosure of Personal Information to third parties for their direct marketing purposes or choose to opt-out of such disclosure. To make a request or to opt-out at any time, please contact us at help@findmyprofession.com.
CHANGES
We may change this Privacy Policy from time to time, and the updated version will be posted on our website in place of the old version. We will also include the date that the currently displayed Privacy Policy took effect to help you determine whether there have been any changes since you last used our website. If we make a material modification to this Privacy Policy, we will notify you by sending an email to the email address you have provided (if any) and by other means where appropriate. If you do not agree with the terms of any updated Privacy Policy, you must immediately cease using our website and services.
CONTACT
If you have any questions about this Privacy Policy, the practices of this site, or your dealings with this site, please contact us at help@findmyprofession.com or send mail to Find My Profession ATTN: Privacy Policy 16990 W 9th Ave. Golden, CO 80401
Last Modified on January 6, 2022