There seems to be a lot of confusion around the topic: what does a recruiter do?
Many people assume recruiters work in HR, or are essentially sales professionals. Neither of these assumptions are correct.
The day-to-day of a recruiter can range drastically, but there are a few things that all recruiters have in common.
Every recruiter's ultimate goal is to fill open positions for organizations who have hired them to find talent. They assist organizations by advertising job openings, screening applicants, conducting interviews, recommending qualified candidates, extending job offers, and onboarding new hires.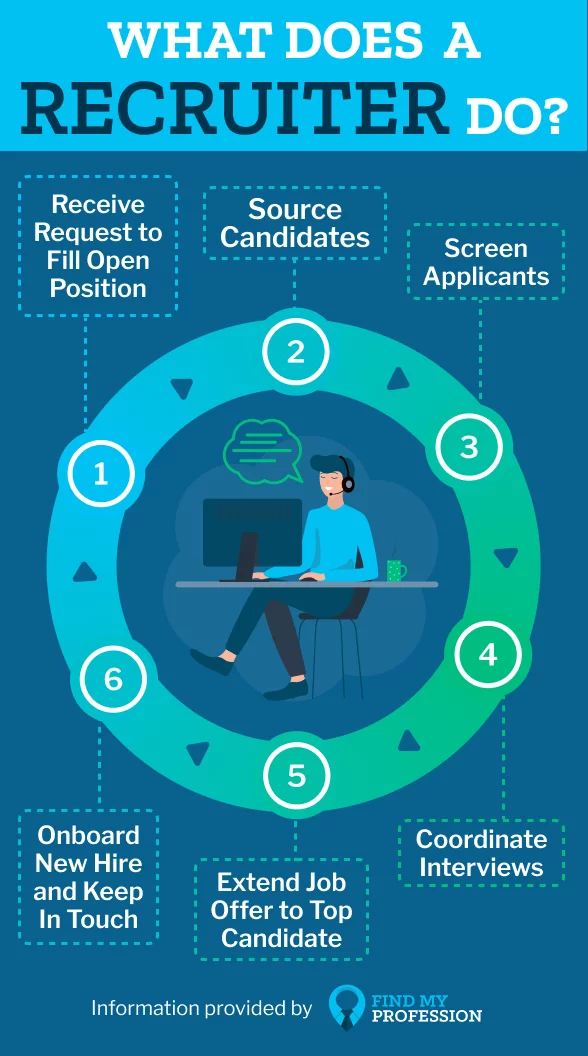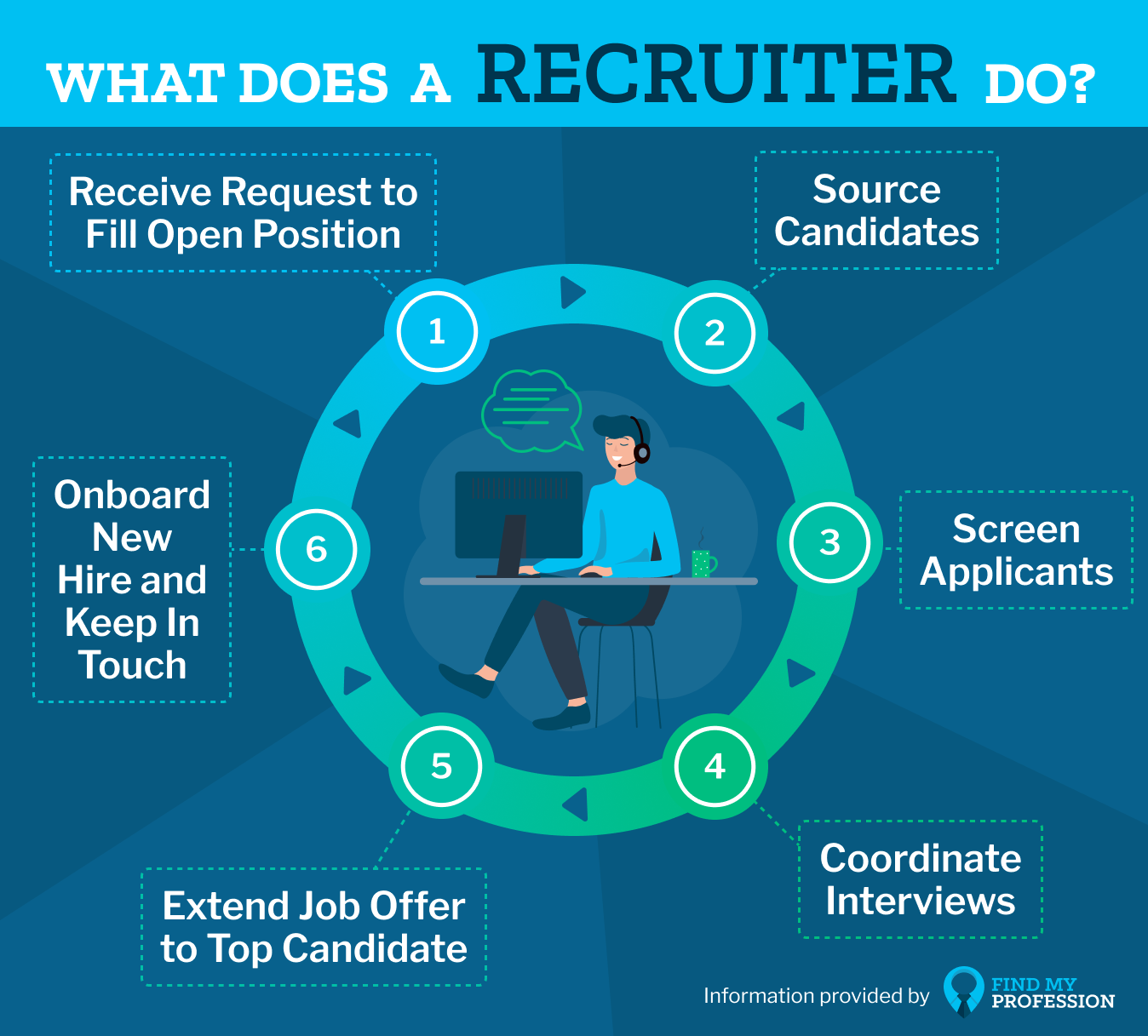 Below, we'll break down the most common daily duties of a recruiter.
1. Receive Request to Fill Open Position
A recruiter's job begins when a hiring manager identifies and sends a request to fill an open position. The recruiter will meet with the hiring manager to understand their hiring needs and develop an effective recruitment strategy.
Recruiters receive specific requirements for the job to fill, including the skills, experience, education, licenses, and certifications of the ideal candidate. They also obtain information about the responsibilities, salary range, job type (on-site, remote, required travel, etc.), and employee benefits associated with the role.
A recruiter can work with 40+ open roles at a time. So it's crucial to thoroughly understand the needs of the hiring manager to create an accurate job description and ultimately find the best candidates for the role. This includes understanding the non-negotiables of the hiring manager such as required skills and experience, as well as any must-have qualities that would make a candidate an ideal fit.
Lorraine Bossé-Smith, Chief Solutions Officer at Concept One LLC, breaks down each job requisition into a candidate profile to find the best candidates.

Create a Candidate Profile
Knowing what your client is looking for on the front end saves a lot of time and money. I do this with a Candidate Profile where I create columns of "must-haves," "nice-to-haves," and "bonuses." Too often, hiring managers put everything in the "must-haves," when the reality is only certain requests go there.
Asking key questions and looking at the technical skills, soft skills, and desired personality help me make the profile. Once I have a clear understanding of who they are looking for, I can deliver qualified candidates to the hiring manager and reduce the fill-rate time.
2. Source Candidates
Once the recruiter and hiring manager are on the same page with the job description, the recruiter can begin sourcing top-notch candidates. Recruiters advertise open positions through various channels including their own website, LinkedIn, Monster, Indeed, other job boards, and social media sites.
Recruiters can also tap into their candidate pipeline, re-engaging job seekers who have previously applied for positions. These job seekers can sometimes quickly fill open positions, reducing the time and cost of sourcing new talent.
Another resource for attracting candidates is networking. By mingling at career fairs, conferences, workshops, or other networking events, recruiters can make valuable connections with potential candidates. They can also use LinkedIn to connect with great candidates by filtering job seekers by skills, job titles, location, years of experience, and more.
Check out how Patrick Casey, Director of Growth Marketing at Felix, uses social media groups to source candidates:

Be Specific About Who Your Audience Is
Today, there are dozens of private Facebook communities targeting professionals in specific industries. They designate many of these groups for posting exclusive job opportunities.
I like the idea of publicizing vacancies in niche groups because it reduces the number of spam applications you'll encounter. There are guidelines for joining each of these Facebook groups, so you're guaranteed that only qualified professionals will have access to your application form.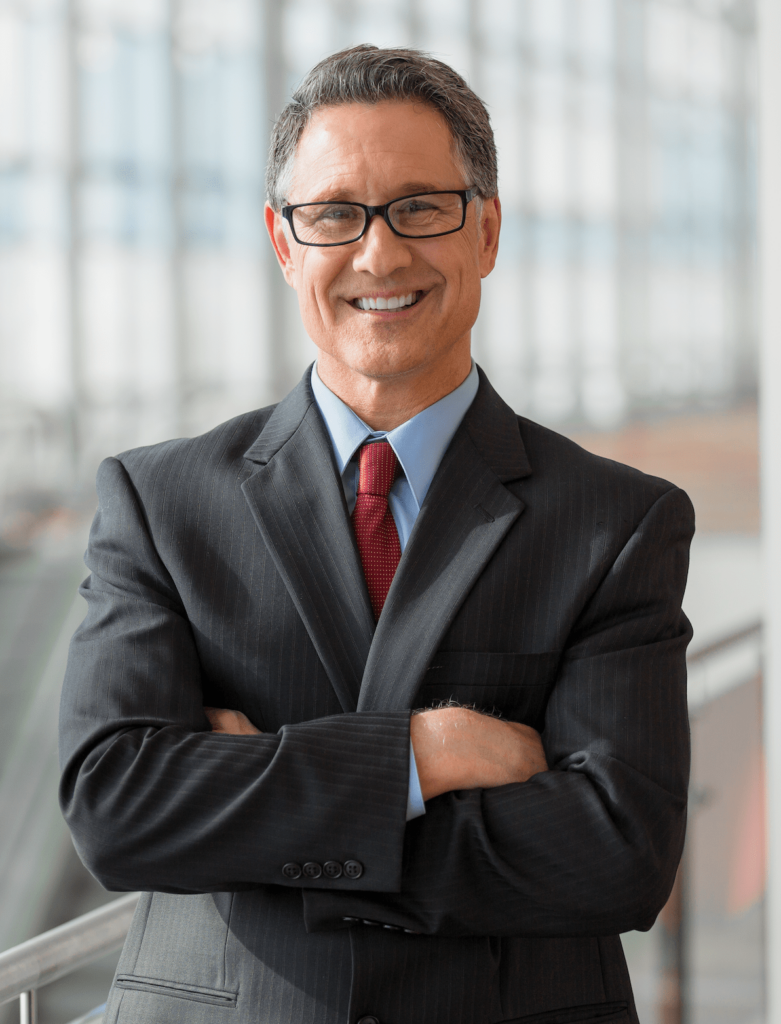 What Does a REVERSE Recruiter Do?
Reverse recruiters are recruiters that find and secure quality positions for job-seeking individuals. Their focus is finding the job seeker a job, not filling an employer's open position.
3. Screen Applicants
An average of 250 job seekers typically apply for a job opening, and it's the recruiter's job to select the cream of the crop to pass on to the hiring manager. To select the best, recruiters check whether applicants possess the required skills for the role and if they have used those skills recently.
Candidates who fit the bill will be contacted by the recruiter for a phone interview. The goal of the interview is usually to review a candidate's career history and sell the role to them, but the recruiter may also ask about salary expectations, work availability, and any pending interviews or job offers.
After interviewing the applicants, the recruiter will then compile a shortlist of the most qualified candidates and present it to the hiring manager for further screening. Recruiters can also share information about a candidate's employability (i.e.: whether the candidate is in high demand, currently employed, etc.).
See how Tim Walsh, Founder of Vetted, quickly screens candidates using cover letters:

Focus on the Cover Letter
Applicants hate cover letters, and while I understand why, it's a mistake to rush or skip this valuable introduction. Keep in mind, jobs seekers write resumes in a technical format, so the cover letter may be their only chance to show a little personality to the recruiter or hiring manager.
I'm looking for someone with passion and knowledge of the industry. That's something that often isn't easily conveyed in a bullet point, so applicants should take advantage of the chance to convince me they're destined for this role.
4. Coordinate Interviews
In addition to presenting top-notch candidates, recruiters also have the responsibility of coordinating interviews between these candidates and the hiring manager. On average, 5 to 10 candidates are brought in for interviews with the hiring manager.
Recruiters have a vested interest in the candidates they present to hiring managers doing well in the interview. They familiarize candidates with best interview practices and common interview questions. To take it a step further, recruiters can provide information about things like the company culture and the potential interviewer(s) so candidates can formulate the best answers to interview questions.
After the interview, recruiters collect feedback from the interviewer(s). The feedback typically tells the recruiter whether or not the candidate was a good fit. This feedback also determines if the recruiter needs to adjust the vetting process to find more suitable candidates for the job if needed.
To prepare candidates for interviews, Lilia Koss, Community Manager at Facialteam, suggests giving the candidate some insight into what the hiring manager is looking for.

Communicate the Hiring Manager's Expectations
One way to help candidates is by preparing them for the interview by letting them know what is important to the hiring manager and what they are looking for.
By sharing this information with candidates, they are able to tailor their responses and highlight their skills and experience that align with what the hiring manager is looking for. This can increase their chances of impressing the hiring manager and landing the job.
5. Extend Job Offer to Top Candidate
Once the interview stage with the hiring manager is complete, it's time to select that one lucky candidate and extend an offer. This final selection is the hiring manager's job, but recruiters are often invited to voice their opinions on the best candidate.
Recruiters perform a final round of background checks, reference checks, and credential assessments. They may also provide insight on marketing data and industry standards to help the hiring manager make a fair and competitive offer. This is also the time to communicate with rejected candidates and those anxiously waiting for information after their interview.
Once everything checks out, the recruiter then sends the final offer to the chosen candidate who can then accept it as is, reject it completely, or negotiate better terms. If the candidate decides to negotiate, the recruiter can lend a hand to get the offer accepted. However, if the offer is one of the 17+% of job offers that are rejected, the recruiter may have to restart the entire recruitment process.
To manage a candidate's anxiety while waiting for a job offer, Andy Scotts, Executive Consultant at EC1 Partners, recommends being proactive in sharing information about the status of the job.

Be Proactive
It's essential for recruiters to manage job anxiety proactively to ensure that candidates remain engaged and interested in the opportunity. My one tip is to communicate regularly and proactively with job candidates. It's crucial to keep them informed about the status of their application, even if there are no updates to share.
Candidates appreciate transparency, and they will feel more comfortable if they understand the process and know what to expect. Share a timeline for the next steps and let them know when they can expect to hear back from you.
6. Onboard New Hire and Keep In Touch
Once the selected candidate accepts the hiring manager's offer, it's time for a celebratory dance! The recruiter has successfully filled a vacancy, the job seeker has landed a great job, and the employer has gained a valuable team member.
The next step is onboarding, which is an important part of the new hire process. A strong onboarding process increases employee retention by 82%. For in-house recruiters, onboarding means assisting new hires with paperwork and introducing them to their teams. For agency recruiters, it means providing the new employee with the information necessary for a successful first day of work.
Some of the best recruiters also maintain communications with both hiring managers and new employees, even after filling an opening. The idea is to ensure that both of their expectations are being met, which can help to prevent filling the position again due to a poor fit or lack of satisfaction. Recruiters conduct regular check-ins and feedback sessions usually over the first 90 days of the hire.
Martin Seeley, CEO at Mattress Next Day, suggests regular check-in meetings to ensure a smooth onboarding process.

Use Check-in Meetings
As a recruiter, one of the best ways to keep the lines of communication open with both the new hire and hiring manager is to set up regular check-in meetings. These can be weekly, biweekly, or monthly depending on the organization's structure and needs.
During these meetings, you can discuss any questions or concerns the new hire has, make sure they are meeting their goals and objectives, and provide feedback to the hiring manager on how the new hire is doing. Additionally, these meetings provide a platform for both sides to build trust and mutual understanding, which can help ensure a successful onboarding experience.
Key Takeaways
Recruiters are skilled professionals who use their expertise to attract and identify top talent for companies. They work closely with hiring managers to understand the needs of the company and ensure that they find the best possible candidates for each role.
To help a hiring manager fill an open position, recruiters take on a set of responsibilities that include:
fully understanding the job requirements
sourcing candidates from various channels
screening applicants and shortlisting the most qualified
coordinating the interview stage
extending job offers to the top candidate
onboarding the newly hired employee
A recruiter's ability to skillfully match qualified candidates with the right job opportunities is a game-changer for both employers and job seekers. They help employers build strong, high-performing teams while also helping job seekers find fulfilling and rewarding careers.