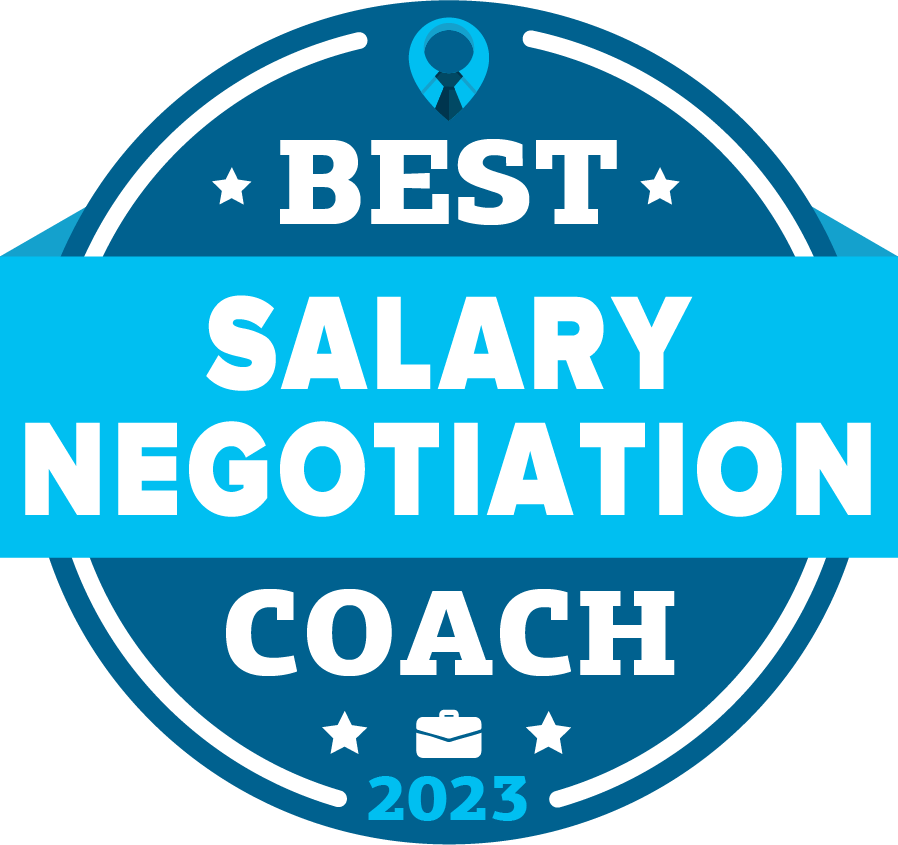 2023 Winners: Add your badge to your marketing materials.
Salary negotiation is a crucial part of the job search process, yet many people feel uncomfortable or unprepared when it comes to negotiating their salary.
It's understandable – asking for more money can be intimidating, and it's easy to worry that you might come across as greedy or demanding.
However, salary negotiation is an essential skill that can have a significant impact on your career and financial future.
Salary negotiation coaching services are designed to help job seekers and employees develop the skills and confidence needed to negotiate for a higher salary.
With the guidance of an experienced coach, you can learn how to research salary ranges, articulate your value to employers, and negotiate effectively.
Below are the best salary negotiation services available for all industries.
Best Coaches for
Salary Negotiation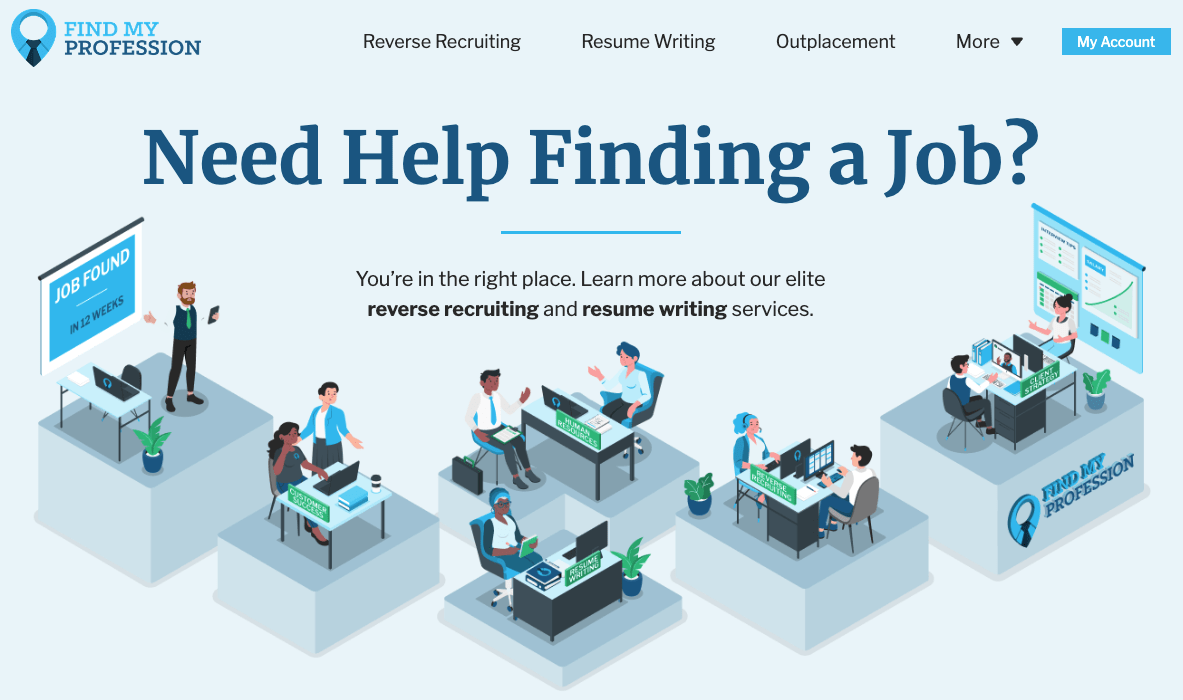 4

4
5

5
6

6
7

7
8

8
See more services
See less services
How We Choose Winners
Each of the interview coaching services below was reviewed taking into consideration the following:
The cost of the service compared to other salary negotiation coaches.
Overall experience, awards, and certifications.
Effectiveness of the process from start to finish.
Client reviews on third-party platforms.
This list was hand-curated to serve all industries, professions, and career levels.
Average Salary Negotiation Coaching Cost
Salary Negotiation
Coaching Cost
$5,997
Salary Negotiation Coach Reviews
Find My Profession offers a one-of-a-kind experience that goes far beyond any other career coaching service on this list.
While traditional career coaches will teach you how to find a job, Find My Profession's Reverse Recruiting service will do the work for you.
This white-glove service will search for jobs on your behalf, apply for you with a customized resume to fit the application, and network with key decision-makers to secure interviews.
The only thing they won't do is show up to the interview for you. But don't worry, this service offers interview preparation and salary negotiation advice. So you'll be fully prepared!
You can save hundreds of hours searching for jobs, filling out applications, customizing your resume, and networking. Finally, you can pay someone to find you a job. Your dedicated Reverse Recruiter will create a personalized strategy to manage all aspects of your job search. Each Reverse Recruiter works with a limited number of clients, providing you with personalized attention and care.
If you're looking for a traditional career coach to help you change career paths, this service may not be a good fit. The Reverse Recruiting service is for professionals who know what kind of job they want but don't have the time or energy to find it on their own. There is also usually a waitlist of about one+ month.
5/5 based on 124 Google reviews
5/5 based on 35 Facebook reviews
5/5 based on 8 BBB reviews
4.9/5 based on 304 Trustpilot reviews
4.7/5 based on 255 Sitejabber reviews
$2,499+ per 4-week period
(831) 888-0967 or help@findmyprofession.com
Check out some of our 5-star reviews:
JC on May 30, 2022
Excellent service provided
[Reverse Recruiter] is by far the best career finder I have ever had to pleasure to work with. He truly goes above and beyond in everything he does when he works with you, and the results definitely show it. He was professional throughout the entire experience. His attention to detail, overall industry knowledge, and the way he takes care of his clients is best in class. Also, turnaround time and email responses were done very quickly. If you don't work with [Reverse Recruiter] for your career finder/job search needs, you're missing out big time! Can't thank him enough for everything he has done.
Chakib Abi-saab on May 14, 2022
Outstanding service
I had the opportunity to work with [Reverse Recruiter], and I must say the experience was excellent. The communication was great, the level of professionalism and effectiveness was very high, from identifying the right jobs to networking with the right people in LinkedIn! I highly recommend this service to anyone in a senior position who is serious about finding a new job. Take it from me, you can not do it better yourself.
Dave Curtiss on May 19, 2022
Find My Profession review
Working with [Reverse Recruiter] and Find My Profession reminds of the raptures in the film Jurassic Park. They were relentless in all aspects of my job search. I understand that your spouse or others may question the cost but it was worth every penny. ABSOLUTELY RECOMMEND!
Ife Daramola on August 30, 2021
Worth the investment
I used the Find My Profession service to rewrite my resume and to revamp my Linkedin page. I also used the Find My Profession career finder service and worked with [Reverse Recruiter] to help me apply for roles and market my profile to potential employers. [Reverse Recruiter] worked very diligently to ensure that my profile was marketed to top-level executives in my industry and his efforts eventually led to my finding the perfect role which I received a great offer and that I accepted. This is a great service and I believe it is worth the investment for those who are looking to find their next role.
Dan St Peter on July 6, 2022
FMP – landed me the job!
From the very beginning of my initial application, it was clear [Reverse Recruiter] was here to help me in the next stages of my career journey. This wasn't going to be an ordinary job search experience. Based on our enrollment conversation, [Reverse Recruiter] took the lead managing the job search process for me. She asked the right number of questions to build the search criteria specific to my interests (role, industry, location). [Reverse Recruiter] scanned the horizon weekly and staged available opportunities reducing my effort/stress and allowing focus on my personal and family obligations. Upon my giving a prospective position the green light, [Reverse Recruiter] submitted a tailored application on my behalf and followed up with the employer as necessary. Along the way, [Reverse Recruiter] freshened my resume and online profile to take advantage of today's job search criteria. She also expanded my LinkedIn presence connecting me with dozens of professionals. Above all, [Reverse Recruiter] listened carefully to my evolving needs and adjusted the job search process accordingly. It was as if [Reverse Recruiter] was personally committed to helping me find the right match (which she did!). Depending on your time and energy available, Find My Profession team members can either take full lead on the job search process or can supplement your existing plan. Don't go it alone.
Kelley White on April 12, 2022
Great service for busy…
I am so pleased with my experience with [Reverse Recruiter] at FMP. I was looking to change industries, but too busy and overwhelmed with my day-to-day to embark on the journey on my own. No only did he do the heavy lifting with applications, but was a readily available resource in coaching to ensure I nailed interviews and marketed myself in the best way possible. He was helped to give me realistic expectations without short-changing myself or my skills to get the job I wanted. Thanks to him, I was able to secure a great role at my dream company within 6 weeks!
Dan West on February 28, 2022
[Reverse Recruiter] was…
[Reverse Recruiter] was hard working and excellent and he directly led to me finding a job in 30 days! It was a pleasure to have him behind the scenes finding opportunities.
Sarah Streiffert on August 18, 2021
Excellent Service!
I started using the Career Finder service on July 16th, and a month later on August 16th, I was offered a job! I really appreciated [Reverse Recruiter's] guidance and expertise through this process. It had been 18 years since I'd had to job search, and had no idea where to start. While the price was high, I thought if this service shortened my job search by a few months, then it would be worth it. [Reverse Recruiter] was very skilled in networking, helping me find positions that were of interest, but weren't necessarily ones I would have looked for myself, applying, (and outside his job description), dealing with my emotions as I got rejections, and became frustrated trying to figure out what I was searching for. The position I landed was something that I probably wouldn't have thought to look at myself. I appreciate how fast I was able to find something that I feel like will be a great fit, and I would highly recommend [Reverse Recruiter] and this service.
The Salary Negotiator was created by Brandon Bramley in 2018. Brandon helps negotiate salaries for professionals of all levels. He provides coaching so you can negotiate your salary for job offers and promotions. He can also help you with benefits including your stock options, bonuses, and more.
The Salary Negotiator's prices are on a performance-based level. This means that if you do not get an increase in pay, then you will not get charged. You also get a free initial consultation session to properly discuss your needs.
The Salary Negotiator is just that, a salary negotiator. If you need help with other parts of your job search, you will have to engage the services of someone else.
4.8/5 based on 59 Trustpilot reviews
4.9/33 based on 20 Google reviews
5/5 based on 9 Facebook reviews
(928) 600-7683 or info@thesalarynegotiator.com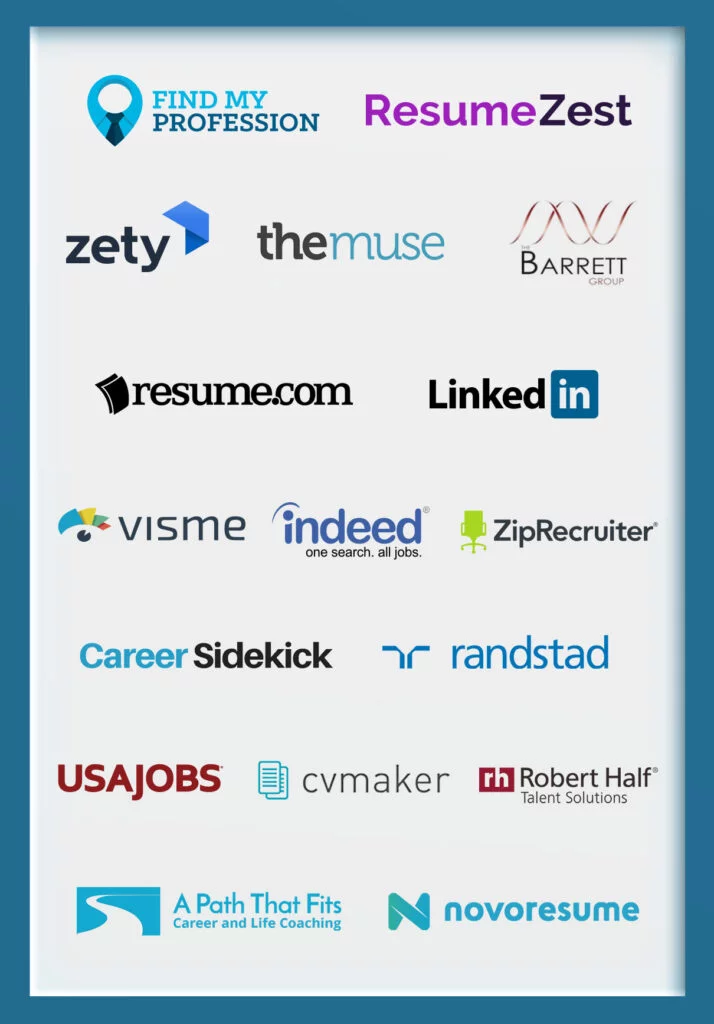 Need Help With Your Job Search?
Did you know there are companies you can hire to help with your job search? Whether you need resume help or want someone to apply to jobs for you, we've reviewed the 20 best agencies to help you find a job.
Dixon Consulting is a Certified B Corporation offering leadership development, coaching, and management consulting services that assist diverse leaders in companies of all sizes. Kate Dixon helps clients negotiate job offers, internal promotions, and executive compensation packages. Kate specializes in salary negotiation and speaks and writes on the subject.
Kate is a Professional Certified Coach (PCC) and Ceritifed Compensation Professional. The services offers an affordably priced, self-paced workshop in addition to her one-on-one coaching packages.
While the service is six years old, we were unable to find any online reviews for the services provided. You'll need to contact the service directly to sign up.
$475 – $11,895 per package
(503) 715-7535 or info@katedixon.org
Robin Ryan is a career counselor, bestselling author, and the founder and CEO of her company, Robin Ryan. Robin writes job search documents and offers career coaching, including salary negotiation coaching. Robin Ryan has an impressive background appearing on 3,500 TV & radio shows, and as a public speaker and career expert featured in various major publications. She is also a weekly columnist for Forbes and has written eight books.
Robin personally works with each of her coaching clients and does not outsource any of her work. This is great news because many companies that boast talented founders don't actually have their founders doing any of the work.
Although Robin has received many recommendations and accolades, she doesn't have any third-party online reviews from her clients or coaching certifications. This could be a concern if certifications are important for you.
(425) 226-0414 or robin@robinryan.com
The Job Sauce is owned by Scott Swedberg and Eric Fettner. They are a recruiting and career development service that provides resume writing and career coaching services to career professionals. Since they started out in 2014, the company has helped over 10,000 career professionals advance to the next stage of their careers.
The Job Sauce guarantees that they will maximize your compensation while maintaining positive relationships with your future colleagues and without putting your job offer at risk. Their clients are able to negotiate a higher salary 90%+ of the time.
The website does not provide any information about the coaches you could be working with or pricing. You will need to schedule a consultation call to get more information.
4.6/5 based on 347 Trustpilot reviews
3.4/5 based on 32 Facebook reviews
4.3/5 based on 16 Google reviews
Deposit + percentage of increase
Next Level Negotiation is a service that helps people negotiate their job offers and pay raises. With 10+ years of combined experience, Founder Alex Immel, and Lead Negotiator Dave Wolovsky, work one-on-one with clients to provide personalized strategy recommendations, custom scripts, mock negotiations, and live negotiation support.
Next Level Negotiation's pricing is 100% performance-based for thier highest level package. You pay nothing upfront and a percentage of your increase if you get one. Both Alex and Dave have related certifications.
The company is pretty new and just started in 2023. So you won't find many online reviews of the company quite yet.
4.3/5 based on 9 Trustpilot reviews
$400 – $2,500+ per package
info@nextlevelnegotiation.com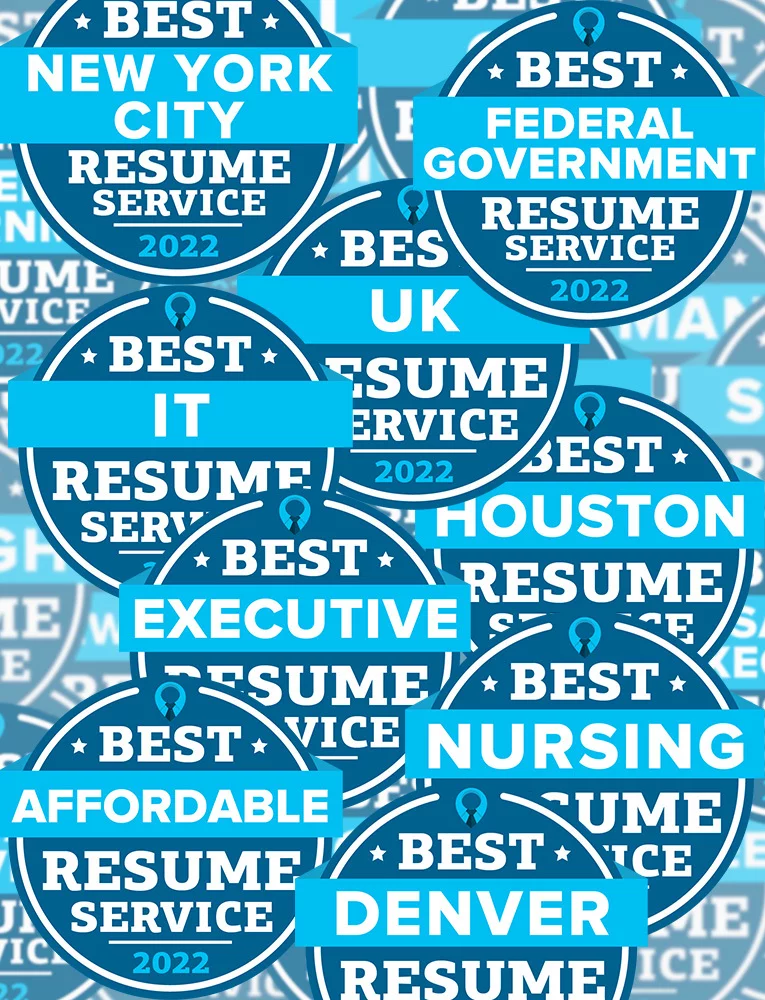 Is Your Resume Working Properly?
If you are having trouble landing interviews, it might be time to hire a professional resume writer. Check out our list of the 750+ best resume writers and start landing more interviews!
7
Fearless Salary Negotiation
Fearless Salary Negotiation is a service started in 2015 dedicated to just that – salary negotiation. Josh Doody, Founder of Fearless Salary Negotiation, works with high earners to negotiate their job offers. His goal is to maximize the value of his clients' job offers and teach clients exactly how to do that. Josh's book, Fearless Salary Negotiation, is a #1 Best Seller on Amazon.
Fearless Salary Negotiation offers a range of packages to help you negotiate your salary. You can choose a package with written materials you can use on your own, or select personalized one-on-one help with Josh himself. There are options in between as well.
While Josh has case studies and reviews on his website, we didn not find any third-party online reviews from his clients or coaching certifications. If this is a concern for you, there are coaching services with certified coaches.
$99 – $5,000 + 10% First-Year Result Fee
Contact form available on website
Levels.fyi is a service that offers salary negotiation and offer evaluation coaching to job seekers in the tech field.. They provide one-on-one calls to strategize negotiations and unlimited email support for 3 months. Levels.fyi started in 2017 and has helped negotiate over $100,000,000 in total compensation.
Their website has a ton of information for a job search in tech, from salary informaiton to open jobs. They guarantee a salary increase of up to $3,774 if you use their services. Their typical increases are about $30k+.
If you are not looking for a job in the tech field, this service won't be for you. The website does not include any information about who the negotiation coaches are or what ther backgrounds are.
4.1/5 based on 10 Trustpilot reviews
$650 – $1,887 per package