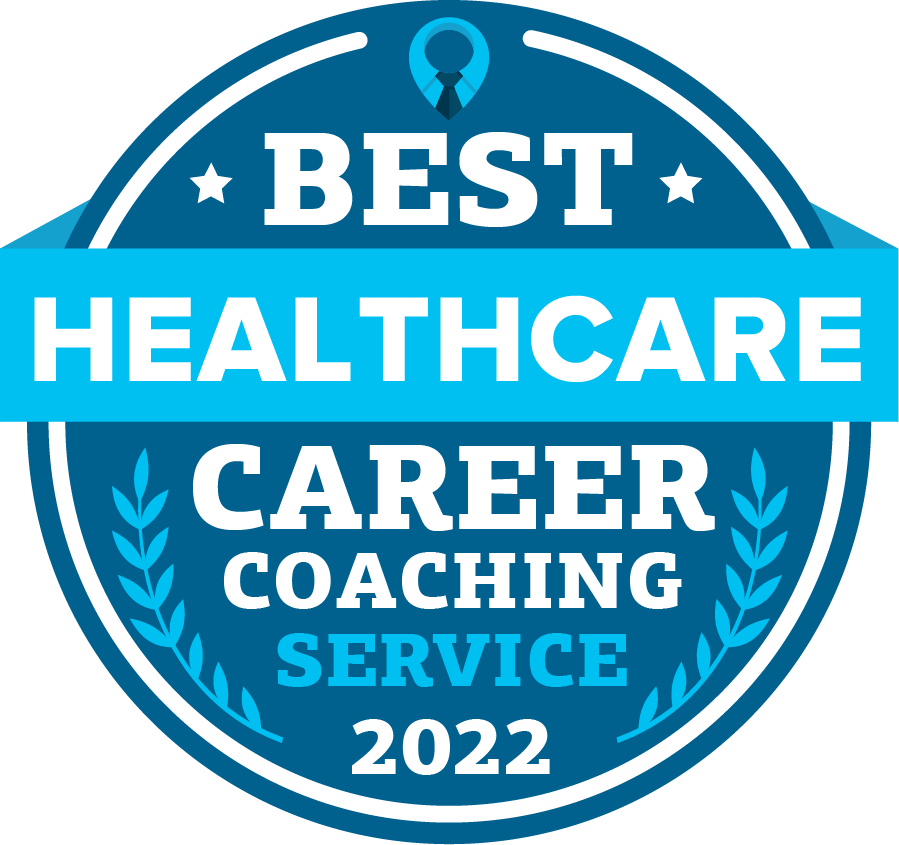 2022 Winners: Add your badge to your marketing materials.
Healthcare is one of the fastest growing industries in the world right now.
Because of the rising demand for healthcare workers globally, the healthcare sector is teeming with compelling career opportunities, regardless of your specific interests.
However, this also makes it a bit challenging to acquire leads when you're looking for a job.
Even individuals with solid experience and a strong skill set in the field struggle to secure their ideal position.
Hiring a professional like a career coach will help you explore opportunities you may never have thought of.
A healthcare career coach can not only help you with your job search, but they can also help you get your career moving in the right direction.
This list of the best healthcare career coaching services is just what you need to move forward in your career.
Best Coaching Services for
Healthcare


4

4
5
5
6

6
7

7
8

8
9

9
See more services
See less services
How We Choose Winners
Each of the healthcare career coaching services below was reviewed taking into consideration the following:

Cost
The cost of the service compared to other healthcare career coaches.

Credentials
Overall experience, awards, and certifications.

Process
Effectiveness of the process from start to finish.

Reviews
Client reviews on third-party platforms.
This list was hand-curated to serve all healthcare professionals. These jobs include registered nurses, physical therapists, medical assistants, laboratory technicians, medical transcriptionists, medical billing specialists, doctors, and more.
Average Healthcare Coaching Cost
Healthcare
Career Coaching Cost
Average Career Coaching Cost
$5024
Career Coaching Cost Range
Healthcare Career Coach Reviews
Find My Profession offers a one-of-a-kind experience that goes far beyond any other career coaching service on this list.
While traditional career coaches will teach you how to find a job, Find My Profession's Reverse Recruiting service will do the work for you.
This white-glove service will search for jobs on your behalf, apply for you with a customized resume to fit the application, and network with key decision-makers to secure interviews.
The only thing they won't do is show up to the interview for you. But don't worry, this service includes interview preparation to make sure you'll crush any interviews they land you.
PROS
You can save hundreds of hours searching for jobs, filling out applications, customizing your resume, and networking. Finally, you can pay someone to find you a job. Your dedicated Reverse Recruiter will create a personalized strategy to manage all aspects of your job search. Each Reverse Recruiter only works with four clients at a time, providing you with personalized attention and care.
CONS
If you're looking for a traditional career coach to help you change career paths, this service may not be a good fit. The Reverse Recruiting service is for professionals who know what kind of job they want but don't have the time or energy to find it on their own. There is also usually a waitlist of about one month.
REVIEWS
5/5 based on 124 Google reviews
5/5 based on 35 Facebook reviews
5/5 based on 8 BBB reviews
4.9/5 based on 304 Trustpilot reviews
4.7/5 based on 255 Sitejabber reviews
COST
$2,500 per 4-week period
CONTACT
(831) 888-0967 or help@findmyprofession.com
Check out some of our 5-star reviews:
C.A. on May 14, 2022
Experience Was Excellent
I had the opportunity to work with Melissa, and I must say the experience was excellent. The communication was great, the level of professionalism and effectiveness was very high, from identifying the right jobs to networking with the right people in LinkedIn! I highly recommend this service to anyone in a senior position who is serious about finding a new job. Take it from me, you can not do it better yourself.
B.E. on April 1, 2020
MISSION ACCOMPLISHED!
The huge value of Find My Profession is having an expert job hunter searching and applying for jobs for you while you go on with your busy life. These guys are sophisticated, experienced and well-connected. If you are in no hurry, love the idea of spending hours a day on your computer searching through job databases, and fielding endless inane correspondence from recruiters, by all means *don't* hire Find My Profession and do the work yourself. If not, hire these guys.
K. W. on April 12, 2022
Secured A Great Role!
I am so pleased with my experience with Steven Lowell at FMP. I was looking to change industries, but too busy and overwhelmed with my day-to-day to embark on the journey on my own. Not only did he do the heavy lifting with applications, but was a readily available resource in coaching to ensure I nailed interviews and marketed myself in the best way possible. He has helped to give me realistic expectations without short-changing myself or my skills to get the job I wanted. Thanks to him, I was able to secure a great role at my dream company within 6 weeks!
F. C. on January 13, 2022
Exceeded My Expectations
I cannot say enough great things about working with Melissa C. She far exceeded my expectations. On top of job search interactions, she expanded my network, not focusing on quantity, but by quality as well. She delivered both. Thank you Melissa.
J.C. on May 30, 2022
Excellent Service
David is by far the best reverse recruiter I have ever had the pleasure to work with. He truly goes above and beyond in everything he does when he works with you, and the results definitely show it. He was professional throughout the entire experience. His attention to detail, overall industry knowledge, and the way he takes care of his clients is best in class. Also, turnaround time and email responses were done very quickly. If you don't work with David for your job search needs, you're missing out big time!
S.S. on August 18, 2021
Highly Recommend
It had been 18 years since I'd had to job search, and had no idea where to start. Steven was very skilled in networking, helping me find positions that were of interest, but weren't necessarily ones I would have looked for myself, applying, (and outside his job description) dealing with my emotions as I got rejections, and became frustrated trying to figure out what I was searching for. I appreciate how fast I was able to find something that I feel like will be a great fit, and I would highly recommend Steven and this service.
Visit Find My Profession
The Bandish Group, located in the greater Philadelphia region, provides individuals with the right tools and guidance needed to make a great career match. Jackie Bandish established the business in 1996 and leads a team of career professionals who provide coaching and guidance to job seekers and individuals in transition.
PROS
They provide assistance with mock interviews, interview follow-up, Q&A sessions, salary negotiation, and more through coaching. The Bandish Group is home to a dynamic team of talent acquisition specialists and career coaches who have successfully coached and placed hundreds of individuals in their dream jobs.
CONS
We could not find any detailed information regarding the career coaching services, including the process or duration. Additionally, the coaching services are not backed by any guarantees.
REVIEWS
COST
$275 per package
CONTACT
(800) 881-9976 or info@bandishgroup.com
Visit The Bandish Group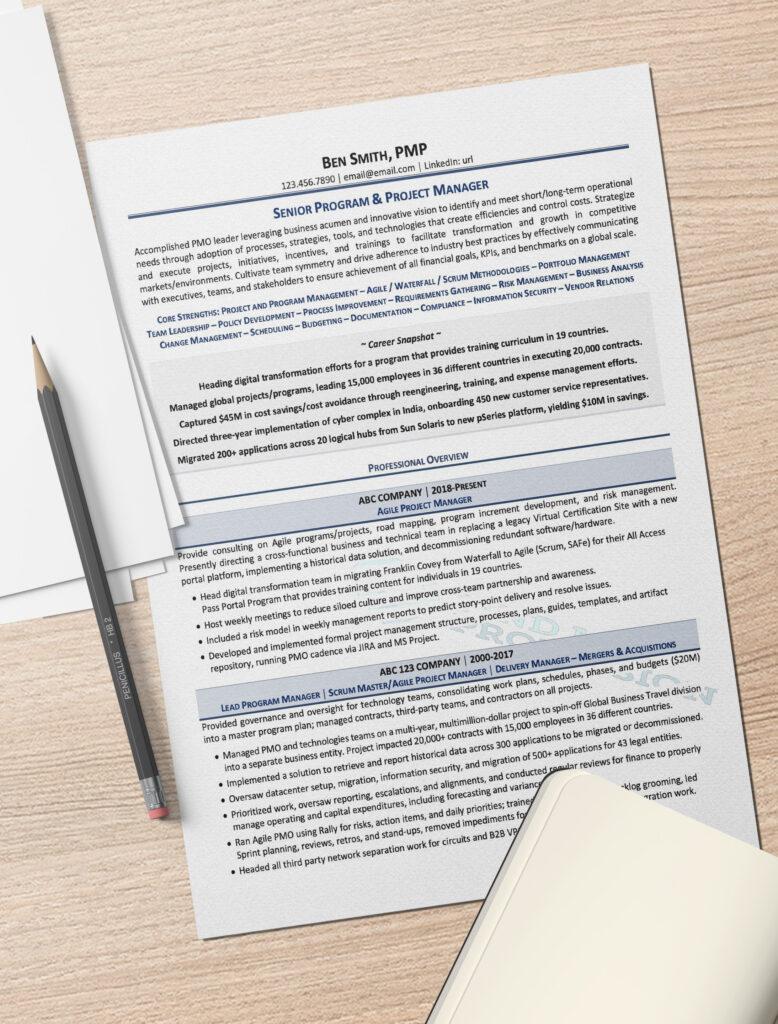 Is Your Resume Perfect?
Have you updated your resume lately? Most career coaches are not professional resume writers. Check out our list of the best healthcare resume writers.
GHS has been recruiting in the healthcare industry since 1998. GHS is an Ohio-based national healthcare recruiting firm that also provides career coaching services. Founded by Roy Munk, the firm helps job seekers with career development, personal branding, job search, interview preparation, and more.
PROS
GHS has a team of highly-skilled career coaches who hold over 100 years of combined experience working with individuals to achieve their goals. They don't offer cookie cutter solutions. Instead, they work with clients every step of the process to create a tailored roadmap specially designed for each individual.
CONS
GHS has no reviews on Google. This doesn't look very promising for a business that's been operating since 1998. Also, career coaching is not their focus. So, if you're looking for a specialist, you may want to explore other options.
REVIEWS
5/5 based on 4 Facebook reviews
COST
~$200+ per hour
CONTACT
(800) 808-7297 or info@ghsrecruiting.com
Visit GHS Recruiting
MEDI Leadership is one of the nation's largest executive coaching firms dedicated to the healthcare industry. Founded in 2000, MEDI offers customized coaching services for healthcare executives. They have a team of  highly-skilled coaches who draw upon decades of experience in the healthcare industry.
PROS
All the coaches at MEDI Leadership are uniquely qualified to provide executive coaching and cohort-based coaching specifically for healthcare professionals. Each member of the team is a respected industry expert with extensive expertise in coaching and leadership, particularly in healthcare.
CONS
Your career coach will work with you for a 12-month process. This can be quite a lengthy process for career counseling, as many career professionals would rather have a program of no more than a couple of months.
REVIEWS
COST
$5,250 per month for 12-month program
CONTACT
(904) 543-0235
Visit MEDI Leadership
Jerrund Wilkerson, based in Atlanta, is a healthcare executive coach who helps high-achieving professionals and leaders in healthcare to grow their careers. Dr. Wilkerson brings over 30 years of leadership experience to motivate leaders toward success. He holds a MBA and the title of Professional Career Coach (PCC).
PROS
Dr. Wilkerson has coached thousands of professionals at recognized healthcare organizations like Merck & Co., United Healthcare, Blue Cross, Watson/Actavis, and more. He is a professional certified coach through the John Maxwell Team.
CONS
Dr. Wilkerson's coaching services are better geared toward executives and leaders in healthcare. So, entry- to mid-level individuals in the healthcare domain will want to explore other viable options.
REVIEWS
COST
~$200+ per hour
CONTACT
(404) 434-2458 or jerrund@jerrundwilkerson.com
Visit Jerrund Wilkerson
6
Center for Professional and Personal Renewal
The Center for Professional and Personal Renewal in Palo Alto, California, provides career coaching and transition services for physicians nationwide. Peter Moskowitz, a career transition and life coach, founded the company in the 1990s to help healthcare professionals manage their work-life balance through coaching.
PROS
Peter has nearly two decades of experience coaching hundreds of doctors and helping them transition into their dream careers in both clinical and non-clinical settings. In addition to one-to-one coaching, he speaks at workshops, seminars, and organizational events on a variety of career development topics.
CONS
Peter certainly is a highly experienced career coach for healthcare professionals, but we could not find any recognized career coaching certifications or accreditations tied to his portfolio. Also, there are no career coaching packages available on the site.
REVIEWS
COST
~$200+ per hour
CONTACT
(650) 329-0297 or pmoskowitz@cppr.com
Visit CPPR
TranspharmD is a one-stop shop for professionals from all backgrounds and careers seeking healthcare career guidance. Paria Sanaty Zadeh founded TranspharmD during her years as a student pharmacist and now she helps market and position job seekers to reach success in their desired healthcare role.
PROS
Sanaty Zadeh has vast professional experience in clinical/hospice care and corporate settings. You get access to all the tools and resources needed to pursue your desired career path in pharmacy. TranspharmD provides specialized career guidance to international students and professionals seeking a career change in the U.S.
CONS
They offer a la carte career coaching and counseling services, but detailed info about the services like packages, process, and pricing is nowhere to be found on the website. You have to reach out via email for more information.
REVIEWS
COST
~$100+ per hour
CONTACT
psanatyzadeh@transpharmd.com
Visit TranspharmD
Pharmacy Career Coach, based in Nashville, Tennessee, is a career mentoring and coaching service that helps individuals seeking a fulfilling career in pharmacy. Founder Kurt Hynes is a pharmacy hiring expert who leads a dynamic team of like-minded career mentors who are experts in pharmacy career development.
PROS
You'll receive personalized one-on-one coaching with one of their experienced career mentors who are practically leaders in pharmacy career management. Besides coaching, they help with resumes and cover letters, LinkedIn profile, job search, and access to recruiters and pharmacy contacts.
CONS
The cost of their personalized mentorship program, the Platinum Coaching is significantly higher than any other service on this list. Also, they have limited spots available for the programs, so you have to book a spot quickly.
REVIEWS
5/5 based on 5 Google reviews
COST
$297 – $9,947 per program
CONTACT
(209) 800-5479 or support@pharmacycareercoach.com
Visit Pharmacy Career Coach
Incredible Health, based in San Francisco, is a venture-backed company that matches incredible nurses with the right employers and guides them to a fulfilling nursing career. Iman Abuzeid, the company's co-founder and CEO, leads a team of skilled talent advocates who offer support and feedback to nurses on the job hunt.
PROS
Their team of talent advocates includes registered nurses who offer one-on-one interview coaching and support to guide you through their hiring process. Incredible Health is trusted by over 500 hospitals and healthcare systems across the U.S. They have been featured in WSJ, CNBC, and more.
CONS
Incredible Health is a digital nurse hiring platform, so this could be a problem for those looking for in-depth career coaching services. In that case, you may want to hire a healthcare career coach in particular who has industry-specific knowledge and experience.
REVIEWS
5/5 based on 195 Facebook reviews
4.8/5 based on 171 Google reviews
COST
~$100+ per hour
CONTACT
(888) 410-1479 or hello@incrediblehealth.com
Visit Incredible Health