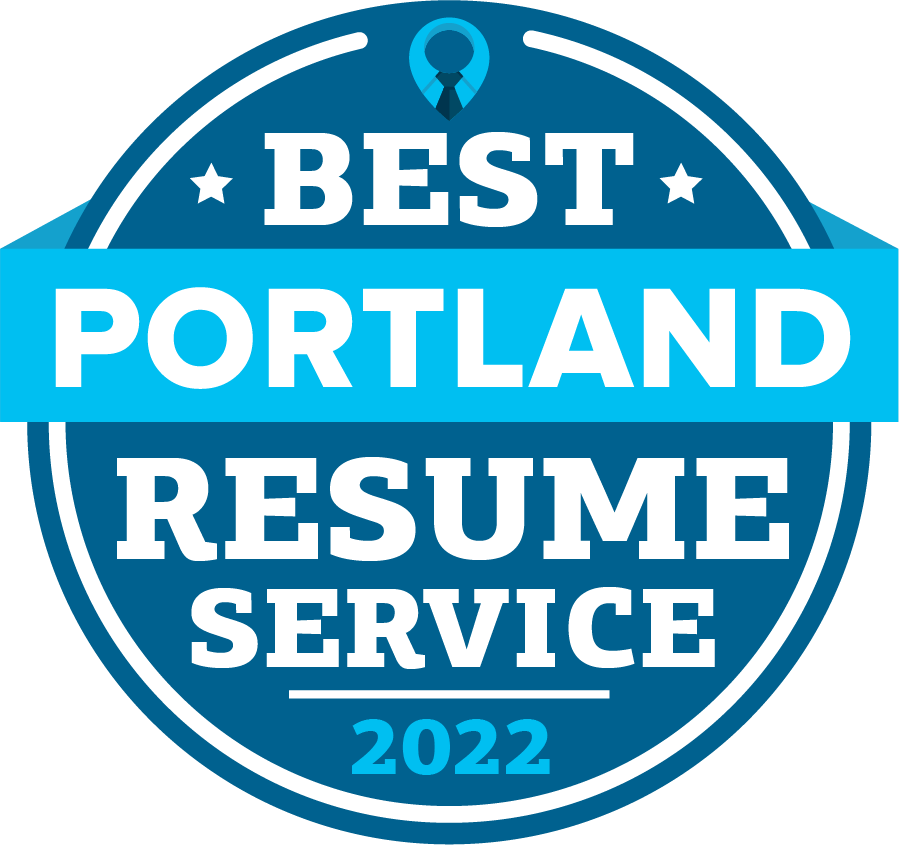 2022 Winners: Add your badge to your marketing materials.
Are you seeking a better job in Portland but coming up short?
You're not alone.
Highly qualified professionals like yourself get passed over for jobs every. single. day.
Yes, even jobs that you are well-qualified for.
Hiring managers spend just a few seconds looking at a resume before deciding which pile it goes into.
They can toss it in the trash or put it in the pile to give a second look.
Your resume needs to shine so you get a second look!
We compiled this list of the top PDX resume writers to make that happen.
Best Resume Services in
Portland


4

4
5

5
6

6
7

7
8

8
9

9
10

10
See more services
See less services
How We Choose Winners
Each of the Portland resume services below was reviewed by a Certified Professional Resume Writer (CPRW) taking into consideration the following:

Cost
The cost of the service compared to other Portland resume writers.

Turnaround
The speed at which the resume is completed.

Credentials
Overall experience, awards, and certifications.

Resume Design
The design, style, and overall look of the resume.

Customer Service
Guarantees, number of edits, and reviews.
This list was hand-curated to serve all industries, professions, and career levels. While many of the writers on this list are from Portland, these services are virtually available whether you are in Portland, Salem, Eugene, Bend, Prineville, Albany, Astoria, or any other Oregon city.
Average Portland Resume Cost
Portland
Resume Service Cost
Average Resume Cost
$870
Resume Cost Range
Portland Resume Writer Reviews
Find My Profession is much more than a Portland resume writing service. They are a global company whose work has been featured on sites like Forbes, Inc., Zety, Fast Company, and more.
Their elite resume writing team has experience in 85+ industries and professions. This allows them to assign you a professional writer based on your unique background and experience. Every resume also includes a 1-on-1 phone consultation with your writer.
They have successfully landed their clients positions at companies like Apple, Amazon, EA, Oracle, GM, Facebook, DoJ, Morgan Stanley, and Tesla just to name a few.
Find My Profession has 650+ 5-star reviews and offers a 60-day interview guarantee. Every resume created is Applicant Tracking System (ATS) compatible and highly customized to meet your specific needs.
PROS
You will work one-on-one with an elite and certified resume writer in the United States. Find My Profession commits to working with each client until they are 100% satisfied. Don't worry about having a limited number of edits or a set amount of time with your writer.
CONS
Find My Profession is a virtual company. While they provide services in Portland, they don't have a physical office for in-person visits. You'll communicate directly with your writer via email and phone calls.
REVIEWS
5/5 based on 124 Google reviews
5/5 based on 35 Facebook reviews
5/5 based on 8 BBB reviews
4.9/5 based on 304 Trustpilot reviews
4.7/5 based on 255 Sitejabber reviews
TURNAROUND
3 – 5 business days (can expedite to 2 business days)
COST
$395 – $995
CONTACT
(831) 888-0967 or help@findmyprofession.com
Check out some of our 5-star reviews:
H. S. on April 11, 2022
Top Shelf Service
I used one of the Find My Profession writers to clean up and modernize my personal documents. The level of knowledge and know-how was stellar. The response was prompt and timely. The writer delivered the product on time and with quality. I was extremely pleased with this service and paid a fraction of what other services charge for similar products and support.
C. B. on May 2, 2022
100% Recommend
[Writer] was a pleasure to work with. This was a great experience and investment in myself and career. I always feel overwhelmed by creating or updating my resume and I had no idea how to create one that was suitable for today's automated analysis used by HR departments. I struggle to find the best words to describe what I do and what I like/dislike. In one phone call [Writer] was able to listen to me blather on and craft my experiences into an outstanding package.
M. J. on October 15, 2021
Extreme Appreciation
[Writer] created an eye-popping & creative resume tailored to my individual needs after carefully reviewing my transitional situation with me. I am extremely happy with how she crafted my beautiful resume for my specific needs. [Writer] was very professional, personable and provided me very honest and direct feedback and insight. Lastly, she kept her promises on resume delivery and follow-up timing – great communication that assured me I was in good hands.
F. J. on July 15, 2021
I Will 100% Be Back
I approached hiring Find My Profession as an investment in my future and it ABSOLUTELY paid off. [Writer] was attentive, responsive, and highly professional. After meeting with me to discuss my career history, she put my work into words that helped me shine in my job search. I'm recommending this service to everyone I know and I will 100% be back when I need this service again.
K. M. on March 1, 2022
I Am 110% Satisfied
[Writer] provided exactly what I wanted. I am 110% satisfied with the completed project which includes a resume, cover letter, and LinkedIn Profile. It was completed in the time frame that was agreed upon, and delivered more than I was expecting. Do not bother looking anywhere else, [Writer] is wicked awesome and a true professional!
C. S. on June 21, 2022
Immediate Results
On the same day I received the final resume draft, I applied to a few jobs and got an interview request the next day.
Visit Find My Profession
2
Pathfinder Writing and Career Services
Pathfinder Writing and Career Services is run by Dawn Rasmussen. She is a nationally recognized resume writer and speaker. Dawn has given speeches for professional groups across the country since 2002. In addition to resume writing, she also offers career coaching to Portland job seekers.
PROS
Pathfinder Writing and Career Services has quite a few 5-star reviews to back them up. Dawn provides top-notch one-on-one service and she writes each resume personally. She is a Certified Professional Resume Writer (CPRW).
CONS
The resume service is generally booked up to one week in advance. This could be an issue if you need a resume quickly. Also, there are no sample resumes for you to review on the website.
REVIEWS
5/5 based on 9 Yelp reviews
5/5 based on 1 Google review
4.8/5 based on 20 Facebook reviews
TURNAROUND
~5 business days
COST
$270 – $975
CONTACT
(503) 539-3954 or dawn@pathfindercareers.com
Visit Pathfinder Writing
JobJenny says it best: "Your career is going to thank you so hard." She's right! JobJenny aims to be the service that positions your career for increased success. The company has been in business since 2010 and offers in-person meetings in Portland. Packages are added at the beginning of the month and book quickly.
PROS
The company is founded by professional powerhouse Jenny Foss and supported by senior copywriter Karen Friesen. Both of them are Certified Professional Resume Writers (CPRWs).
CONS
JobJenny often gets booked weeks in advance. This service may not work for you if you need a quick turnaround. Also, the resume package includes only one round of editing.
REVIEWS
5/5 based on 8 Yelp reviews
5/5 based on 2 Facebook reviews
TURNAROUND
5 – 8 business days
COST
$759
CONTACT
info@jobjenny.com
Visit JobJenny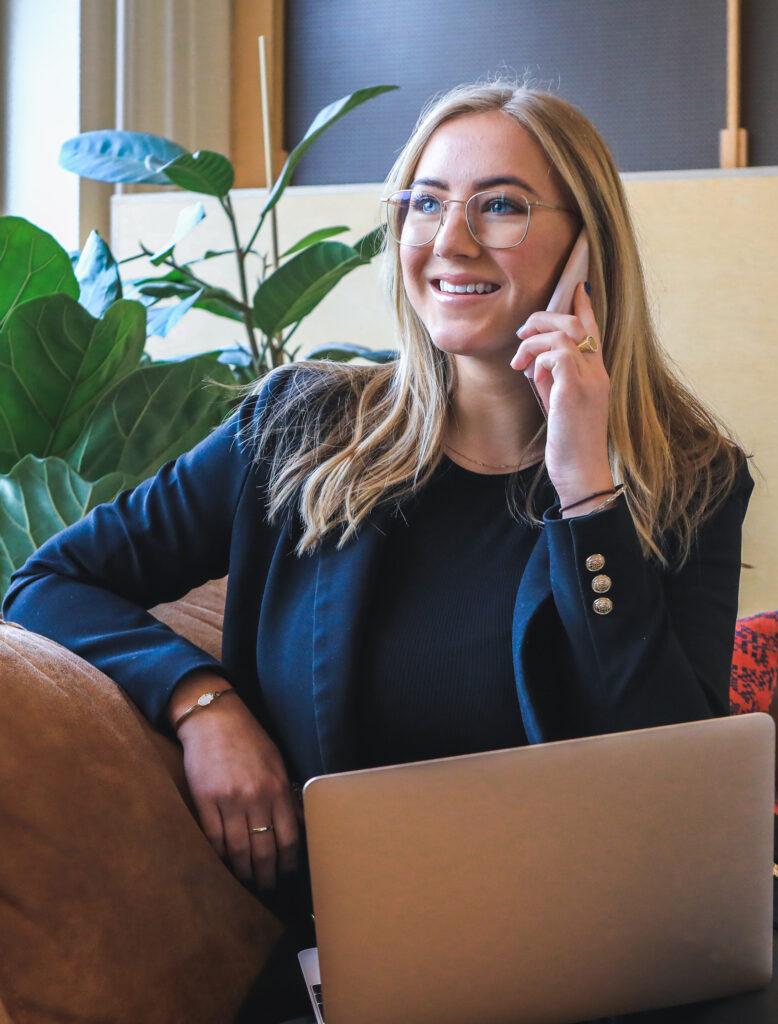 Need A Career Coach?
Have you considered hiring a career coach to help with your job search? You don't have to do it alone. Check out our list of the best Portland career coaches.
InClarity360 is run by Heather McBride. Based in Portland, Heather has written resumes for individuals in all careers and industries across the nation. She also has extensive experience in hiring as an HR professional for over 20 years. She promises to work with you until you are satisfied with your resume.
PROS
With the resume package, you will get your LinkedIn profile updated by Heather for free. All resumes are written by Heather, a 2x certified HR professional.
CONS
There are no resume samples for you to review on the website. You will need to contact Heather to purchase a service and begin the process.
REVIEWS
5/5 based on 43 Google reviews
5/5 based on 37 Bark reviews
5/5 based on 1 Yelp reviews
5/5 based on 1 Facebook review
TURNAROUND
3 – 5 business days (can expedite)
COST
$550
CONTACT
(503) 893-5130 or heather@inclarity360.com
Visit InClarity360
Resume Horse scored a spot on our list thanks to their great reputation and unique offerings for Portland professionals. Ursala Garbrecht is a seasoned resume writer and job coach. She works best with professionals who want to be engaged in the process. You also have the option to meet with Ursala in-person.
PROS
Resume Horse offers their service based on individual needs. You can have just the amount of involvement with the resume process as you want. Ursula uses an interview style that is thought-provoking, fun, and a start to interview prep.
CONS
The lower-priced packages will require you to be very involved and write your resume yourself. Ursala will be there to coach you along the way, but she won't write your resume for you.
REVIEWS
5/5 based on 9 Google review
5/5 based on 5 Yelp reviews
TURNAROUND
10 business days
COST
$444 – $1644
CONTACT
Contact form available on website
Visit Resume Horse
A Portland Career is yet another Portland resume writing service with the chops to support their place on this list of the best. The service is owned by Dan Hahn, who has partnered with Vicki Lind. Vicki has been in the career coaching industry and owned her own resume writing business for 25 years.
PROS
The resume packages are based on the amount of involvement you would like to have with your resume. If you want to do it yourself with a bit of professional help, you can get exactly that.
CONS
You have to contact or schedule a call to get a quote and get started. Also, there are no resume samples displayed on the site. The reviews we found are for Vicki Lind & Associates.
REVIEWS
4.8/5 based on 38 Google reviews
4.5/5 based on 21 Yelp reviews
TURNAROUND
3 days (can expedite)
COST
$300 – $900
CONTACT
(503) 284-1115 or start@aportlandcareer.com
Visit A Portland Career
Focus Resumes is run by its principal writer, Kate Stocklin. Kate is a Certified Professional Resume Writer (CPRW). She is also a published business journalist and essayist with 20+ years of experience in HR. With her inherent passion for resume writing, Kate infuses the right kind of energy into your resume.
PROS
Due to the background in HR, Focus Resumes has inside knowledge of what hiring managers want to see on a resume. Also, the resume writing process is collaborative and personalized.
CONS
The website offers scanty details about the resume packages and the revision process. Also, we couldn't find any online reviews for this service.
REVIEWS
TURNAROUND
Not found
COST
$289 – $750
CONTACT
Contact form available on website
Visit Focus Resumes
Resume Scripter was founded by Andrea Gerson in 2011. Since then the company has worked with over 5000 professionals. Andrea found the passion to help others as she experienced first hand how it feels to be stuck in your career. Her expertise has been featured in publications like Business Insider and Forbes.
PROS
The intake questionnaire that they provide is custom made for each client. You can review quite a few before and after resume samples on the website.
CONS
The resume writing process doesn't include a phone consultation with your writer. Also, you will get only two rounds of revisions for your resume.
REVIEWS
5/5 based on 5 Google reviews
4/5 based on 48 Yelp reviews
TURNAROUND
Not found
COST
$275 – $695
CONTACT
hello@resumescripter.com
Visit Resume Scripter
Top Resume Pros is a strong resume writing service with four offices in Oregon. There's an in-person office located in the heart of Portland. Top Resume Pros aims to be a reliable and regional powerhouse. They have established themselves as go-to resume writers in the Pacific Northwest.
PROS
Top Resume Pros have a lot of impressive customer reviews on third-party review sites. The resume packages are affordable and can be a good option for entry-level job seekers.
CONS
You will have only have 14 business days and two rounds of unlimited revisions. Also, the resume service doesn't include any satisfaction or interview guarantees.
REVIEWS
4.9/5 based on 60 BBB reviews
4.7/5 based on 26 Facebook reviews
4.6/5 based on 110 Google reviews
4/5 based on 37 Yelp reviews
TURNAROUND
3 – 7 business days (can expedite to 24 hours)
COST
$159 – $329
CONTACT
(503) 433-5526 or resumecounselor@topresumepros.com
Visit Top Resume Pros
Spark a Career scored a spot on our list of the best resume writers in Portland, and it's well-deserved. Even though they don't specialize in resume writing exclusively, their career coaching is well-revered. The service has secured a reputation as an all-around career management service.
PROS
Few excellent reviews from past clients point to experienced and personalized service. The owner of the company, Kristin Schuchman, offers a free 30-minute session to assess your needs.
CONS
Their hourly-based fee structure may not be appealing to everyone. Also, the time allotted for each resume is only one to two hours, which seems pretty short.
REVIEWS
5/5 based on 13 Google reviews
4.7/5 based on 6 Facebook reviews
4.5/5 based on 11 Yelp reviews
TURNAROUND
2 business days
COST
$95 – $190
CONTACT
kristin@sparkbusinesscoaching.com
Visit Spark a Career
Previous Years Winners
Resume Writing Winners (2021)
Find My Profession, Pathfinder Writing and Career Services, JobJenny, InClarity360, Resume Horse, A Portland Career, Focus Resumes, Resume Scripter, Top Resume Pros, Spark a Career