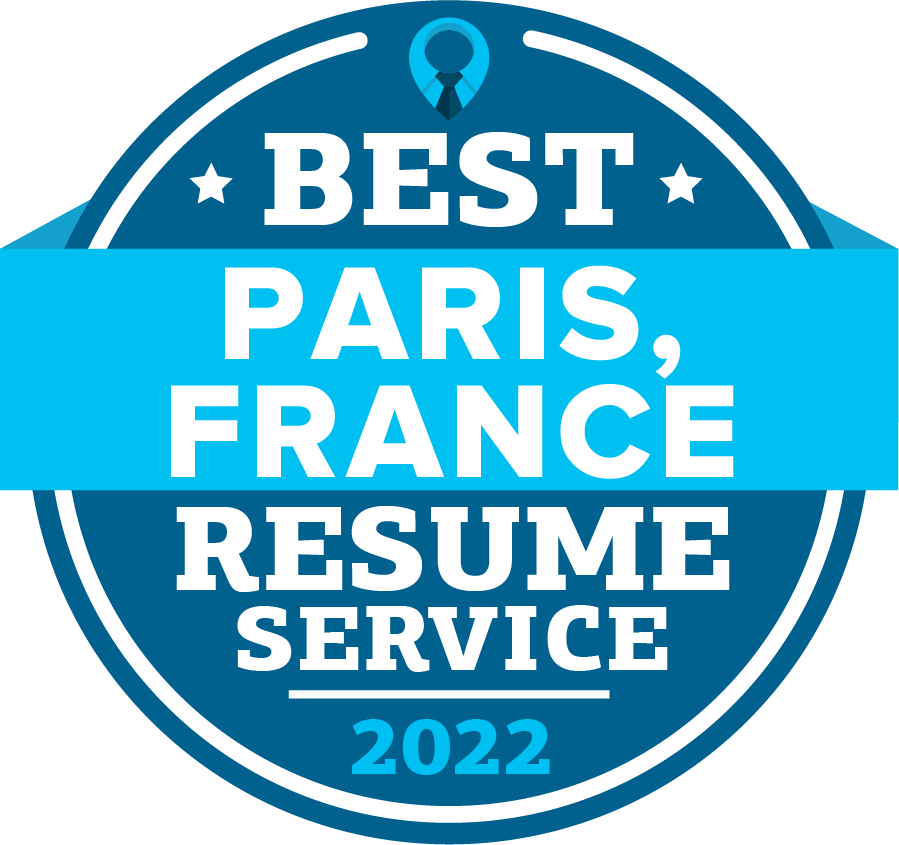 2022 Winners: Add your badge to your marketing materials.
If you're looking for a new job in Paris, you know it's not easy.
You have the skills and you have the experience. But you've found that there are more trees in this lovely city of Paris than there are employment positions.
You have to give it your best shot every time you find a great job opportunity.
That's why you need a professional resume writing service that gets results.
After all, il ne faut rien laisser au hasard.
Here are the top resume writers in the City of Light to help you find a job you love!
Note: For the sake of this article, we will be using "resume" and "CV" interchangeably. Each of the companies below offers elite resume/cv writing services to fit any job seeker's needs.
Best Resume Services in
Paris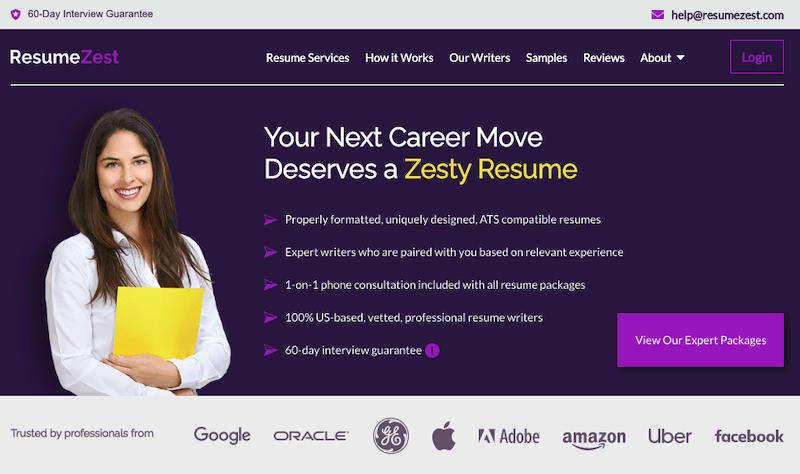 4

4
5

5
6

6
7

7
8

8
See more services
See less services
How We Choose Winners
Each of the Paris resume services below was reviewed by a Certified Professional Resume Writer (CPRW) taking into consideration the following:

Cost
The cost of the service compared to other Paris resume writers.

Turnaround
The speed at which the resume is completed.

Credentials
Overall experience, awards, and certifications.

Resume Design
The design, style, and overall look of the resume.

Customer Service
Guarantees, number of edits, and reviews.
This list was hand-curated to serve all industries, professions, and career levels. While many of the writers on this list are from Paris, these services are virtually available whether you are in Paris, Calais, Rouen, Nantes, Clermont-Ferrand, Lyon, Nancy, or any other French city.
Average Paris Resume Cost
Paris
Resume Service Cost
Average Resume Cost
$535
Resume Cost Range
Paris Resume Writer Reviews
Find My Profession is much more than a Paris resume writing service. They are a global company whose work has been featured on sites like Forbes, Inc., Zety, Fast Company, and more.
Their elite resume writing team has experience in 85+ industries and professions. This allows them to assign you a professional writer based on your unique background and experience. Every resume also includes a 1-on-1 phone consultation with your writer.
They have successfully landed their clients positions at companies like Apple, Amazon, EA, Oracle, GM, Facebook, DoJ, Morgan Stanley, and Tesla just to name a few.
Find My Profession has 650+ 5-star reviews and offers a 60-day interview guarantee. Every resume created is Applicant Tracking System (ATS) compatible and highly customized to meet your specific needs.
PROS
You will work one-on-one with an elite and certified resume writer in the United States. Find My Profession commits to working with each client until they are 100% satisfied. Don't worry about having a limited number of edits or a set amount of time with your writer.
CONS
Find My Profession is a virtual company headquartered in the US. While they are extremely well versed in writing effective resumes for the Paris job market, they don't have an office for in-person visits.
REVIEWS
5/5 based on 124 Google reviews
5/5 based on 35 Facebook reviews
5/5 based on 8 BBB reviews
4.9/5 based on 304 Trustpilot reviews
4.7/5 based on 255 Sitejabber reviews
TURNAROUND
3 – 5 business days (can expedite to 2 business days)
COST
$395 – $995 USD
CONTACT
(831) 888-0967 or help@findmyprofession.com
Check out some of our 5-star reviews:
H. S. on April 11, 2022
Top Shelf Service
I used one of the Find My Profession writers to clean up and modernize my personal documents. The level of knowledge and know-how was stellar. The response was prompt and timely. The writer delivered the product on time and with quality. I was extremely pleased with this service and paid a fraction of what other services charge for similar products and support.
C. B. on May 2, 2022
100% Recommend
[Writer] was a pleasure to work with. This was a great experience and investment in myself and career. I always feel overwhelmed by creating or updating my resume and I had no idea how to create one that was suitable for today's automated analysis used by HR departments. I struggle to find the best words to describe what I do and what I like/dislike. In one phone call [Writer] was able to listen to me blather on and craft my experiences into an outstanding package.
M. J. on October 15, 2021
Extreme Appreciation
[Writer] created an eye-popping & creative resume tailored to my individual needs after carefully reviewing my transitional situation with me. I am extremely happy with how she crafted my beautiful resume for my specific needs. [Writer] was very professional, personable and provided me very honest and direct feedback and insight. Lastly, she kept her promises on resume delivery and follow-up timing – great communication that assured me I was in good hands.
F. J. on July 15, 2021
I Will 100% Be Back
I approached hiring Find My Profession as an investment in my future and it ABSOLUTELY paid off. [Writer] was attentive, responsive, and highly professional. After meeting with me to discuss my career history, she put my work into words that helped me shine in my job search. I'm recommending this service to everyone I know and I will 100% be back when I need this service again.
K. M. on March 1, 2022
I Am 110% Satisfied
[Writer] provided exactly what I wanted. I am 110% satisfied with the completed project which includes a resume, cover letter, and LinkedIn Profile. It was completed in the time frame that was agreed upon, and delivered more than I was expecting. Do not bother looking anywhere else, [Writer] is wicked awesome and a true professional!
C. S. on June 21, 2022
Immediate Results
On the same day I received the final resume draft, I applied to a few jobs and got an interview request the next day.
Visit Find My Profession
ResumeZest is trusted by professionals from companies like Google, Amazon, Apple, Oracle, GE, Adobe, Uber, and Facebook. Their resume writing team has written resumes for more than 75 industries. A 60-day interview guarantee backs up every resume they write. Each resume is also ATS compliant and keyword-optimized.
PROS
ResumeZest is a very well-rounded company. They offer affordable pricing and quick turnaround times. You will work with a high-quality, certified writer and receive excellent customer service. They are also members of the Professional Association of Resume Writers and Career Coaches (PARW/CC).
CONS
ResumeZest is one of the newer companies on this list. While they do a great job and their writers have many years of experience, the company was only founded in 2020.
REVIEWS
5/5 based on 50 Google reviews
5/5 based on 9 Facebook reviews
5/5 based on 3 Yelp reviews
4.8/5 based on 56 Sitejabber reviews
4.8/5 based on 52 Trustpilot reviews
TURNAROUND
3 – 5 business days (can expedite to 2 business days)
COST
$279 – $479 USD
CONTACT
(888) 530-4911 or help@resumezest.com
Visit ResumeZest
CVfirst has been in business since 2003. They have grown from a single office in Paris to 11 offices across nine locations in France, one in Belgium, and one in Switzerland. CVfirst has produced over 75,000 resumes since its inception. Their writing process is quite thorough involving five members of their staff.
PROS
CVfirst is a member of the Association of Francophone Resume Writers (ARCVF). All their writers are certified and have at least 10 years of experience. They offer a free resume analysis for prospective clients.
CONS
Although you get a satisfaction guarantee, that lasts for only seven days. That means you get only seven days to sort things out if you are not satisfied with the completed resume.
REVIEWS
2.6/5 based on 4 Trustpilot reviews
TURNAROUND
5 days
COST
€225 – €385
CONTACT
Contact form available on website
Visit CVfirst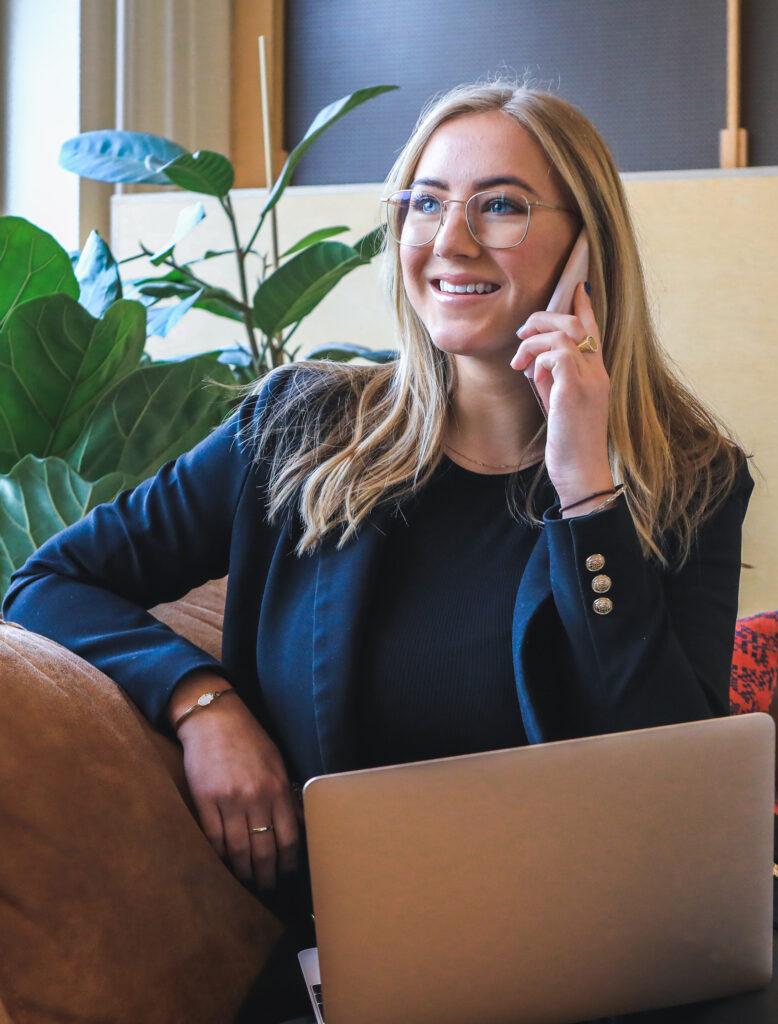 Need A Career Coach?
Have you considered hiring a career coach to help with your job search? You don't have to do it alone. Check out our list of the best career coaches.
CVprofessionnel states that they are the French leader in resume writing. Operating since 2011, they have created resumes for nearly every industry. The company has 40 professional resume writers. All of their writers have years of experience in human resources. You can even see some of their bios on the site.
PROS
They offer to rewrite your professional resume for free if you do not get twice as many interviews within two months of their service. They will match you with the writer most familiar with your field.
CONS
These Paris resume writers do not appear to offer expedited services. Also, there are no resume or CV samples available for you to review on the website.
REVIEWS
4.2/5 based on 25 Google reviews
TURNAROUND
2 – 3 days
COST
€129
CONTACT
Contact form available on website
Visit CVprofessionnel
L'oeil du Recruteur was founded by Matthieu Degenève in 2011. Matthieu has experience as a professional recruiter. He witnessed the realities of job searching and recruitment. He felt a genuine need to provide support to job seekers and focuses on La Francophonie, Canada, and the United States.
PROS
L'oeil du Recruteur is a resume writing service that provides lots of career services along with resume writing. You can also review a few sample CVs directly on the website.
CONS
While providing all the services you need to compete in the Paris job market, this business is actually located in Canada. Additional fees are charged for IT, technical fields, and consultations.
REVIEWS
TURNAROUND
3 – 5 days
COST
$250+
CONTACT
Contact form available on website
Visit L'oeil du Recruteur
Pret @ l'Emploi offers a variety of writing and job counseling services. Founded in 2012, this business was created by Marianne Champion. Marianne focuses on all the aspects of helping clients in their search for a job. She also offers career coaching through email communication.
PROS
Marianne Champion states that she has written over 800 resumes for clients. She has extensive experience in recruitment and understands the hiring dynamics of Paris.
CONS
Like most of the services on our list, Pret @ l'Emploi also offers a guarantee period of only seven days. Also, they do not offer any rush services.
REVIEWS
TURNAROUND
5 days
COST
€99 – €249
CONTACT
06 65 915 315
Visit Pret @ l'Emploi
The CV Centre is part of the worldwide James Innes Group. James Innes is a bestselling author in the career space and founder of The CV Centre. The service offers a personal satisfaction guarantee. This is yet another affordable resume service on our list suitable for entry-level candidates.
PROS
It's one of the most experienced resume companies in Paris. The company has been providing resume writing services for over 20 years. You can also explore some of their sample resumes on the website.
CONS
Although the James Innes Group and his services in other countries have many online reviews, the French outlet lacks reviews. Most of the reviews for the group are positive, but some complained of grammatical errors.
REVIEWS
4.6/5 based on 1661 Trustpilot reviews
4.5/5 based on 241 Google reviews
1/5 based on 1 Facebook reviews
TURNAROUND
~5 days (can expedite to 6 hours)
COST
€75 – €425
CONTACT
+33 9 77 55 77 91 or serviceclient@cvcenter.fr
Visit The CV Centre
L'Écrit'mots was created in 2014 by Karine Prempain. Karine, who spent 12 years as a bilingual executive assistant for international companies, offers personalized writing services to any individual who needs them. She draws on her English and French writing skills to create professional, serviceable documents for you.
PROS
L'Écrit'mots is a member of the Syndicat National des Prestataires et Conseils en Écriture (SNPCE), so you can be assured of quality service. In addition, you have the option of meeting physically with your CV writer.
CONS
The company does not offer any interview guarantees on their CV writing service. The website also does not provide information regarding edits or revisions.
REVIEWS
5/5 based on 1 Google review
TURNAROUND
Not found
COST
€35
CONTACT
+06 95 71 04 56 or lecritmots@hotmail.fr
Visit L'Écrit'mots
Previous Years Winners
Resume Writing Winners (2021)
Find My Profession, CVfirst, CVprofessionnel, CV Premium, L'oeil du Recruteur, Pret @ l'Emploi, The CV Centre, Hello Job in Paris