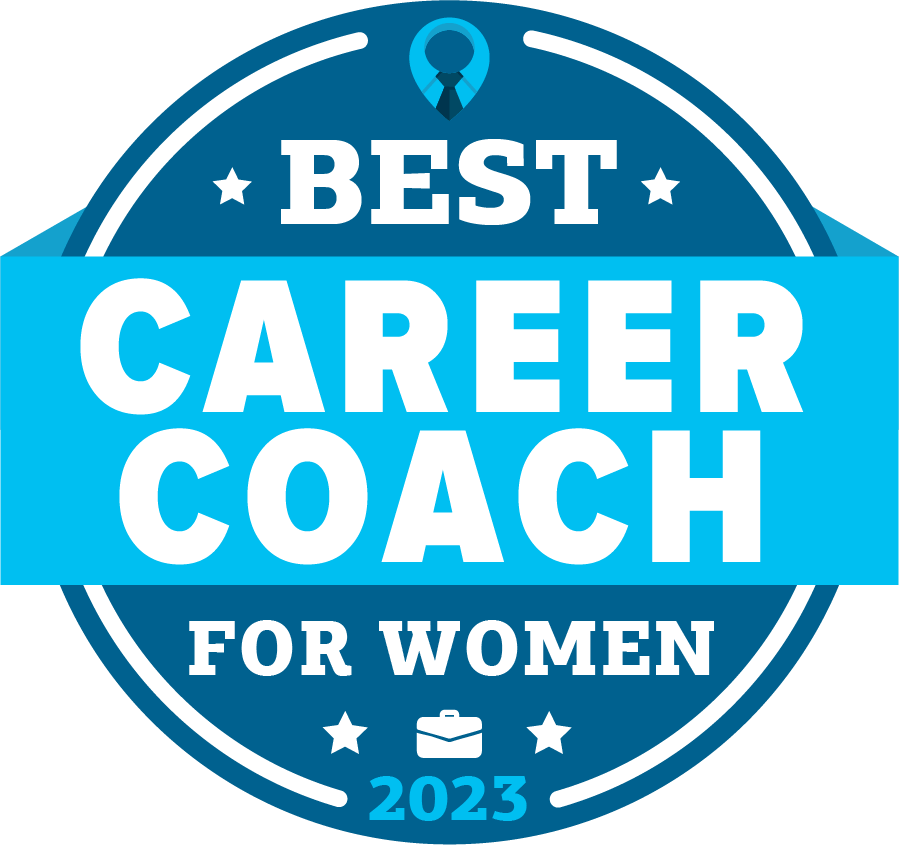 2023 Winners: Add your badge to your marketing materials.
We all know women's situation in the workplace is not the most empowering.
Despite being a major part of the workforce, there are still barriers to a woman's workplace advancement.
Working women are here to stay, but the road to success can be a bumpy ride. For a woman, moving forward in a career is always an uphill battle.
But it doesn't need to be!
Hiring a professional career coach who can support you on your career trajectory can be a key to getting back in the workforce.
A career coach will not only provide valuable guidance on how to achieve your short- and long-term goals, but will also help you become more impactful in your work. 
We scoured the Internet to find some of the most experienced career coaches to help high-achieving women take their career to the next level.
And here they are…
Best Career Coaches for
Women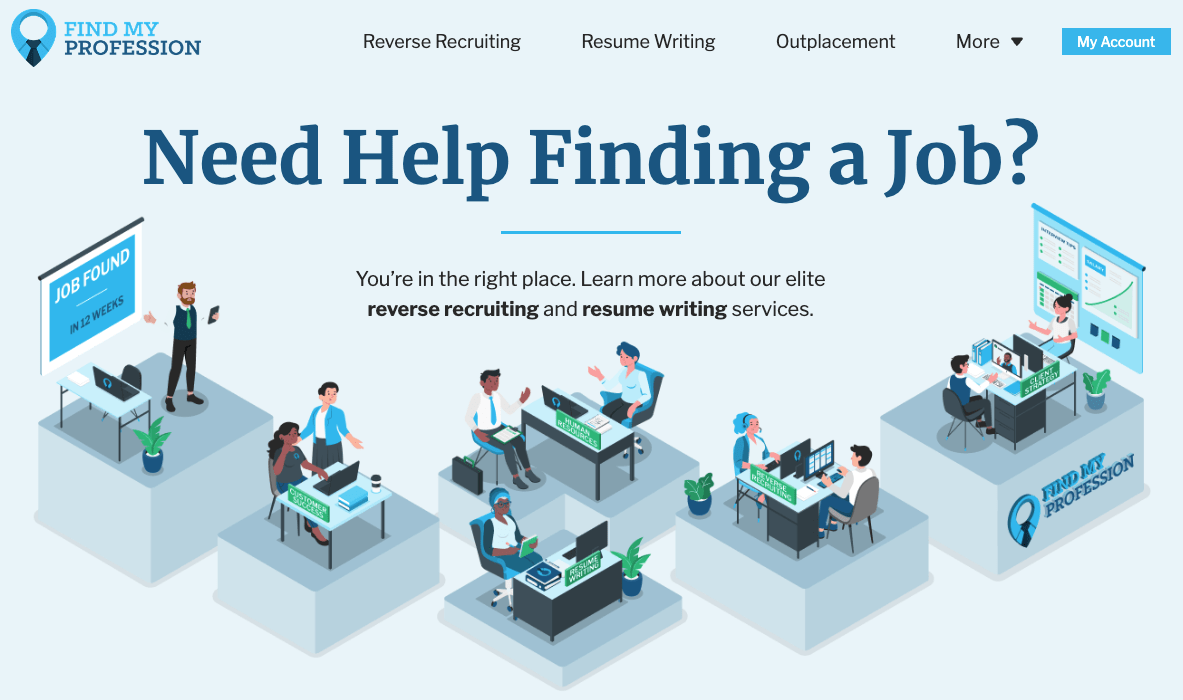 4

4
5

5
6

6
7

7
8

8
9

9
10

10
See more services
See less services
How We Choose Winners
Each of the career coaching services for women below was reviewed taking into consideration the following:
The cost of the service compared to other women career coaches.
Overall experience, awards, and certifications.
Effectiveness of the process from start to finish.
Client reviews on third-party platforms.
This list was hand-curated to serve women from varying backgrounds and career levels. Whether you're a CEO, administrator, marketing and sales director, insurance professional, artist, real estate agent, health and wellness consultant, or entrepreneur, these coaching services will assist women from all professions and career levels.
Average Women Coaching Cost
Women-Focused
Career Coaching Cost
$2,525
Women Career Coach Reviews
Find My Profession offers a one-of-a-kind experience that goes far beyond any other career coaching service on this list.
While traditional career coaches will teach you how to find a job, Find My Profession's Reverse Recruiting service will do the work for you.
This white-glove service will search for jobs on your behalf, apply for you with a customized resume to fit the application, and network with key decision-makers to secure interviews.
The only thing they won't do is show up to the interview for you. But don't worry, this service offers interview preparation and salary negotiation advice. So you'll be fully prepared!
You can save hundreds of hours searching for jobs, filling out applications, customizing your resume, and networking. Finally, you can pay someone to find you a job. Your dedicated Reverse Recruiter will create a personalized strategy to manage all aspects of your job search. Each Reverse Recruiter works with a limited number of clients, providing you with personalized attention and care.
If you're looking for a traditional career coach to help you change career paths, this service may not be a good fit. The Reverse Recruiting service is for professionals who know what kind of job they want but don't have the time or energy to find it on their own. There is also usually a waitlist of about one month.
4.9/5 based on 394 Trustpilot reviews
4.9/5 based on 276 Sitejabber reviews
5/5 based on 147 Google reviews
5/5 based on 53 Facebook reviews
5/5 based on 8 BBB reviews
5/5 based on 4 Yelp reviews
$2,499+ per 4-week period
(831) 888-0967 or help@findmyprofession.com
Check out some of our 5-star reviews:
JC on May 30, 2022
Excellent service provided
[Reverse Recruiter] is by far the best career finder I have ever had to pleasure to work with. He truly goes above and beyond in everything he does when he works with you, and the results definitely show it. He was professional throughout the entire experience. His attention to detail, overall industry knowledge, and the way he takes care of his clients is best in class. Also, turnaround time and email responses were done very quickly. If you don't work with [Reverse Recruiter] for your career finder/job search needs, you're missing out big time! Can't thank him enough for everything he has done.
Chakib Abi-saab on May 14, 2022
Outstanding service
I had the opportunity to work with [Reverse Recruiter], and I must say the experience was excellent. The communication was great, the level of professionalism and effectiveness was very high, from identifying the right jobs to networking with the right people in LinkedIn! I highly recommend this service to anyone in a senior position who is serious about finding a new job. Take it from me, you can not do it better yourself.
Dave Curtiss on May 19, 2022
Find My Profession review
Working with [Reverse Recruiter] and Find My Profession reminds of the raptures in the film Jurassic Park. They were relentless in all aspects of my job search. I understand that your spouse or others may question the cost but it was worth every penny. ABSOLUTELY RECOMMEND!
Ife Daramola on August 30, 2021
Worth the investment
I used the Find My Profession service to rewrite my resume and to revamp my Linkedin page. I also used the Find My Profession career finder service and worked with [Reverse Recruiter] to help me apply for roles and market my profile to potential employers. [Reverse Recruiter] worked very diligently to ensure that my profile was marketed to top-level executives in my industry and his efforts eventually led to my finding the perfect role which I received a great offer and that I accepted. This is a great service and I believe it is worth the investment for those who are looking to find their next role.
Dan St Peter on July 6, 2022
FMP – landed me the job!
From the very beginning of my initial application, it was clear [Reverse Recruiter] was here to help me in the next stages of my career journey. This wasn't going to be an ordinary job search experience. Based on our enrollment conversation, [Reverse Recruiter] took the lead managing the job search process for me. She asked the right number of questions to build the search criteria specific to my interests (role, industry, location). [Reverse Recruiter] scanned the horizon weekly and staged available opportunities reducing my effort/stress and allowing focus on my personal and family obligations. Upon my giving a prospective position the green light, [Reverse Recruiter] submitted a tailored application on my behalf and followed up with the employer as necessary. Along the way, [Reverse Recruiter] freshened my resume and online profile to take advantage of today's job search criteria. She also expanded my LinkedIn presence connecting me with dozens of professionals. Above all, [Reverse Recruiter] listened carefully to my evolving needs and adjusted the job search process accordingly. It was as if [Reverse Recruiter] was personally committed to helping me find the right match (which she did!). Depending on your time and energy available, Find My Profession team members can either take full lead on the job search process or can supplement your existing plan. Don't go it alone.
Kelley White on April 12, 2022
Great service for busy…
I am so pleased with my experience with [Reverse Recruiter] at FMP. I was looking to change industries, but too busy and overwhelmed with my day-to-day to embark on the journey on my own. No only did he do the heavy lifting with applications, but was a readily available resource in coaching to ensure I nailed interviews and marketed myself in the best way possible. He was helped to give me realistic expectations without short-changing myself or my skills to get the job I wanted. Thanks to him, I was able to secure a great role at my dream company within 6 weeks!
Dan West on February 28, 2022
[Reverse Recruiter] was…
[Reverse Recruiter] was hard working and excellent and he directly led to me finding a job in 30 days! It was a pleasure to have him behind the scenes finding opportunities.
Sarah Streiffert on August 18, 2021
Excellent Service!
I started using the Career Finder service on July 16th, and a month later on August 16th, I was offered a job! I really appreciated [Reverse Recruiter's] guidance and expertise through this process. It had been 18 years since I'd had to job search, and had no idea where to start. While the price was high, I thought if this service shortened my job search by a few months, then it would be worth it. [Reverse Recruiter] was very skilled in networking, helping me find positions that were of interest, but weren't necessarily ones I would have looked for myself, applying, (and outside his job description), dealing with my emotions as I got rejections, and became frustrated trying to figure out what I was searching for. The position I landed was something that I probably wouldn't have thought to look at myself. I appreciate how fast I was able to find something that I feel like will be a great fit, and I would highly recommend [Reverse Recruiter] and this service.
Kathy Caprino, M.A. offers top-level career and leadership coaching for professional women globally. She has been supporting the advancement of women in business since 2006 and is a two-time author, Senior Forbes contributor, host of the top-rated podcast Finding Brave, and a regularly-featured speaker and trainer on women's issues, career growth and leadership.

Kathy offers a wide array of career and leadership growth programs, training, assessments, courses and resources to help women advance and thrive in their work. She's a former corporate VP, therapist and trusted media voice with over 35 million views and over 850,000 LinkedIn followers. Her work is widely featured in career and leadership websites and media
Kathy's coaching programs are priced on the higher side. The availability of private coaching with Kathy can be limited due to her writing and speaking engagements. Her target audience is mid- to high-level professional women and thus not an ideal fit for entry-level professionals.
5/5 based on 22 Facebook reviews
$500 – $825 per hour to $750 – $4,950 per program
(203) 834-9933 or info@kathycaprino.com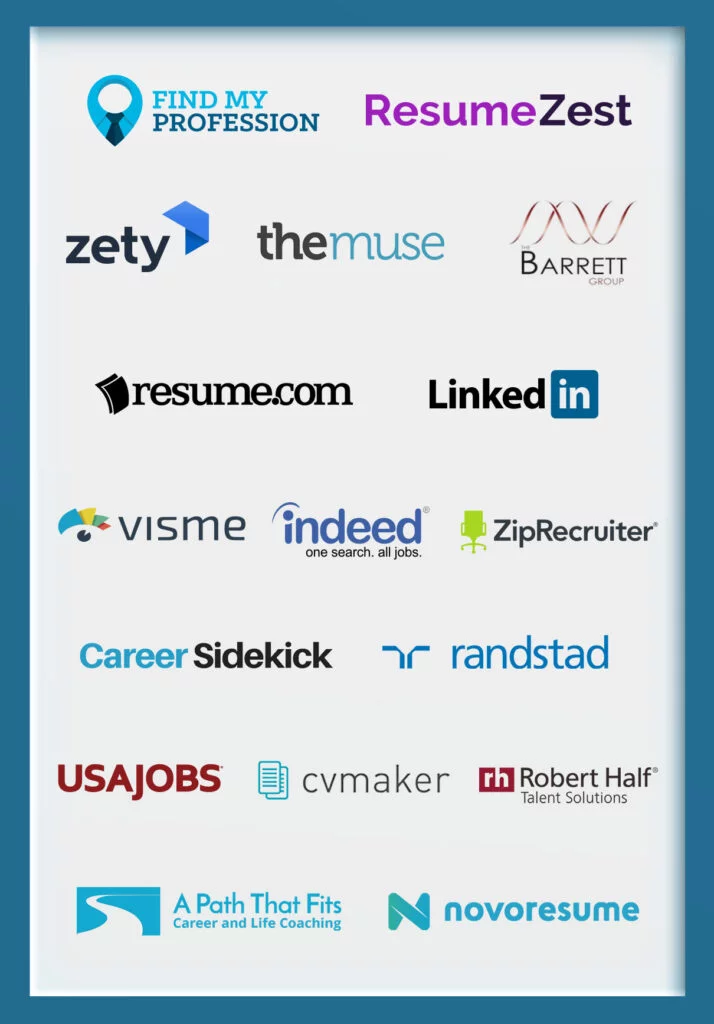 Need Help With Your Job Search?
Did you know there are companies you can hire to help with your job search? Whether you need resume help or want someone to apply to jobs for you, we've reviewed the 20 best agencies to help you find a job.
Work Like a Mother is a nationwide career counseling service offering professional career and transition services for women. Dr. Hilary S. Berger, the founder and CEO, is a Licensed Professional Counselor and Career Therapist who empowers women from all walks of life to maintain the ideal work-life balance.
Dr. Berger helps working women, stay-at-home moms, graduates, college students, and career transitioners at all personal and professional levels. She also runs career boot camps and comprehensive career accelerator programs for young professionals early on in their career who are seeking guidance.
Although an experienced career counselor, Dr. Berger doesn't hold any relevant career coaching credentials from recognized organizations or associations. Also, the career coaching services are not backed by any guarantees.
$195 per hour to $1,470 per package
(203) 305-919 or hilary@worklikeamother.com
Yvonne Winkler, based in Calgary, Alberta, is an advocate of feminine values who guides women from all walks of life to a fulfilling career. She brings her deep-rooted knowledge of consulting and professional development to coach women to find the clarity they seek from their personal and professional life.
Yvonne offers personalized services to emerging entrepreneurs and business owners to empower them to thrive in their careers. You have the chance to connect with seasoned business owners and learn from their experiences through her specialized Lotus Emerging Entrepreneur Program (LEEP).
Although skilled and experienced, Yvonne does not hold any industry recognized certifications or accreditations with career coaching. This service is particularly tailored towards women entrepreneurs or business owners. So, entry-level job seekers might not find their services as relevant.
5/5 based on 17 Facebook reviews
5/5 based on 9 Google reviews
$555 – $1,000 CAD per package
(403) 383-6473 or yvonne@yvonnewinkler.com
Moms at Work is a one-stop solution for working moms, regardless of their industry or profession. Moms at Work was founded by Allison Venditti, a career coach and HR expert for women in the workplace. Based in Toronto, they are Canada's largest and most trusted community of working mothers and women.
Allison runs Canada's only comprehensive program to support working mothers. She provides solutions-focused programs to help working mothers maintain a healthy work-life balance. They also help connect top female talent with the right employers to create a more diverse workplace.
While the service provides in person coaching, sessions fill up quickly. There is also a waitlist to work directly with Allison.
5/5 based on 25 Google reviews
5/5 based on 13 Facebook reviews
allison@thisismomsatwork.com
Pacific Life Coach was founded by Amber Rosenberg in 2003. This woman-owned agency offers a range of coaching services including life, career, executive, and working mothers' coaching. Based in San Francisco, they've been recognized by Influence and Digest Magazine as a top career coaching service.
Amber is a proud member of the International Coaching Federation (ICF), with more than 25 years of coaching experience. As a career woman herself, Amber can better relate with what you're going through. She offers a 100% satisfaction and money-back guarantee if you're not satisfied with her service.
Pacific Life Coach does not provide in-person consultations. All communication is done online via phone, Zoom, or email. Sessions are 45 minutes long. Most other services offer a bit more time per session.
5/5 based on 20 Yelp reviews
5/5 based on 12 Google reviews
5/5 based on 1 Facebook review
(415) 637-3855 or amber@pacificlifecoach.com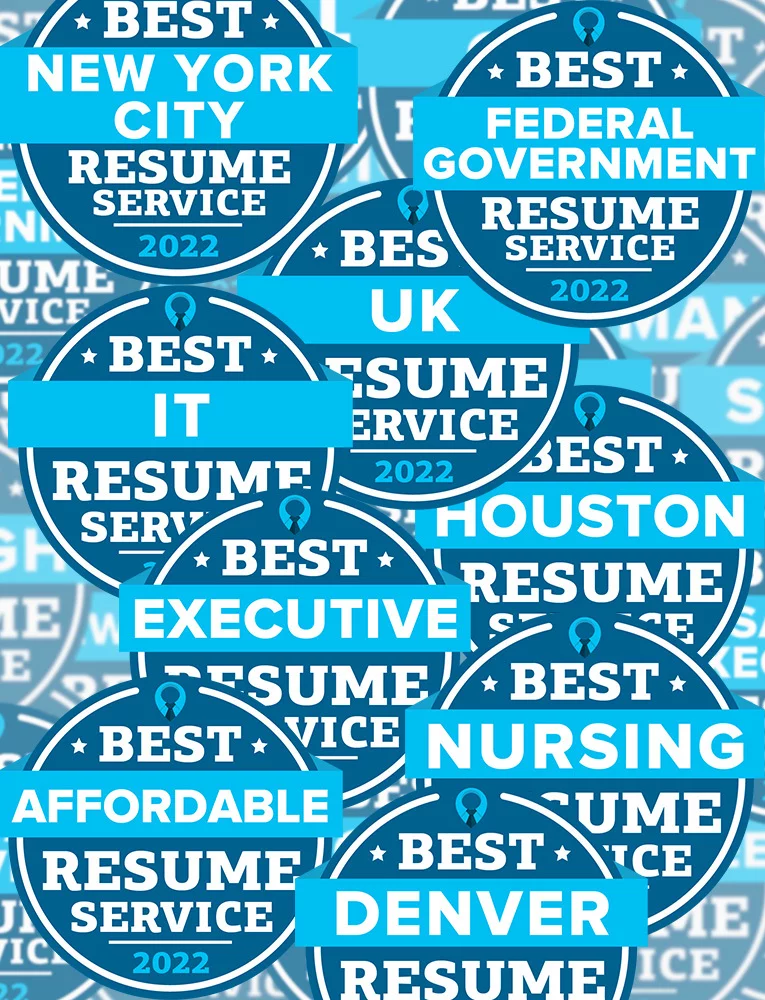 Is Your Resume Working Properly?
If you are having trouble landing interviews, it might be time to hire a professional resume writer. Check out our list of the 750+ best resume writers and start landing more interviews!
Tania Mendes is a career success coach who helps high-achieving women get hired and promoted into leadership roles through her signature 9 to Thrive Bootcamp program. She created this program to support the Black, Indigenous, and Women of Color (BIWOC) community to help them excel in their careers.
In addition to career coaching, Tania extends her services to include resume and cover letter writing, salary negotiation advice, and overcoming mental blocks. She specializes in coaching young professionals, women of color, and first-generation job seekers.
Although highly skilled and experienced, Tania does not have any third-party reviews from past clients' experiences to solidify her credibility. Also, she does not offer in-person visits. All communication is done via phone or Zoom.
InspiHER Tech is a career coaching service that empowers women in technology to reach their full potential. Laurie Swanson is the founder and driving force behind the service. She started the company in 1995 after amassing over two decades of experience as a successful tech recruiter.
Laurie's vast experience and knowledge in the field of recruitment is an invaluable asset. She has coached thousands of women, and has been contacted as a career coach at top tech companies like Nokia, AnitaB.org, Chicago Innovation, Hub88, and more. She is also a Certified Martha Beck Life Coach.
InspiHER Tech's services are focused on career coaching for women working in technology. If you do not fall in this category, you will have to try out other alternatives on this list. Although they have a physical location, they do not offer in-house consultations. Also, we would've liked to see a lot more reviews.
5/5 based on 1 Google review
(630) 260-8500 or hello@inspiHERtech.com
Career Unicorns is a San-Francisco based firm that provides support to BIPOC, women, and first-generation professionals to succeed in their careers. Samorn Selim, the founder, is a lawyer turned career coach who started the firm in 2014. Since then, she has been active in helping career professionals find their career calling.
Samorn has helped over 1,000 career professionals land their dream roles. She is also a board member of the American Bar Association Career Center. Samorn has helped clients to land jobs with some of the world's most recognized companies including Facebook, EA, Airbnb, Stripe, Hanson Bridgett, and more.
We could not find a phone number or email to reach the service directly. Samorn does not hold any industry recognized career coaching certifications or accreditations.
10
Ride the Tide Collective
Ride the Tide Collective, based in Claremont, California, is a women owned and operated business run by the highly talented Julia Toothacre. Julia is a seasoned career coach who brings over a decade of career counseling and coaching experience to the firm. She holds an M.S. degree with specialization in counseling.
Julia provides actionable resources, including career assessment programs and podcasts, to help professionals at all levels succeed in their careers. She offers flexible programs tailored to the specific needs of each client. In addition to coaching programs, she also publishes her content on her podcast.
The service doesn't seem to have any third-party reviews from past customers' experiences. We also could not find a phone number listed on the website to get your questions answered immediately.
$297 per session – $3,700 per program
hello@ridethetidecollective.com
Previous Years Winners
Career Coaching Winners (2022)
Find My Profession, Kathy Caprino, Work Like a Mother, Women Leading Together, Yvonne Winkler, Moms at Work, Tania Mendes, Krista Demcher, Career Unicorns, Ride the Tide Collective