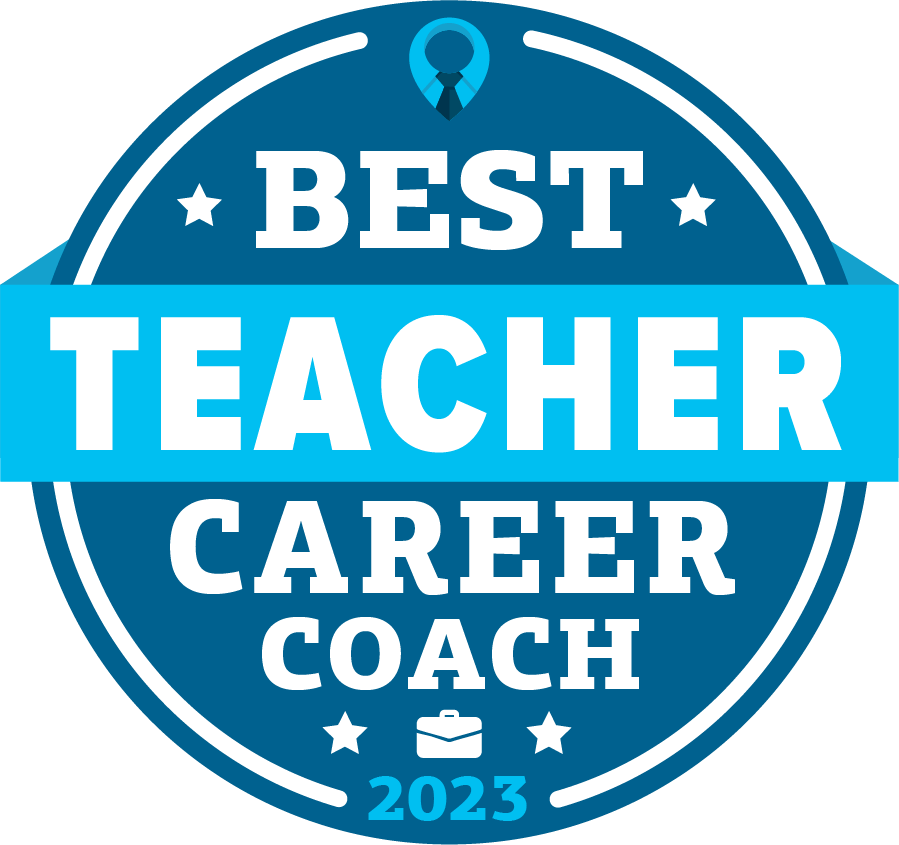 2023 Winners: Add your badge to your marketing materials.
Being a teacher is no small task.
While it is rewarding, it is also a demanding job that can drain you physically and mentally.
Sometimes, you end up working in a challenging school environment, or you discover that teaching isn't as fulfilling as you thought it'd be.
The prospect of finding a new position or even undergoing a career change can be scary and difficult, though. 
Perhaps that's why you haven't made concrete steps up to this point.
But there is help in the process. A teacher career coach can help you make life-changing career moves, and assist you in achieving your goals.
So, whether you're new to the job market and you're looking to land your first teaching position… 
Or you're a teacher looking to change your career or take it to the next level…
This list of the best teacher career coaching services is just what you need.
Best Career Coaches for
Teacher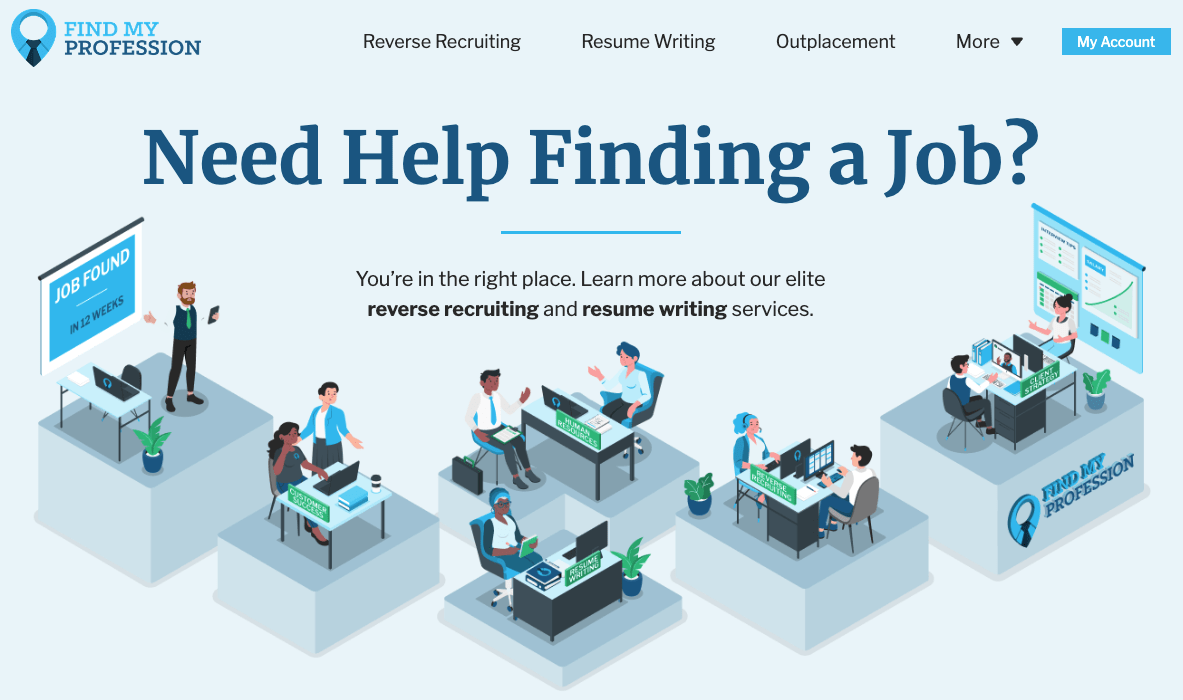 4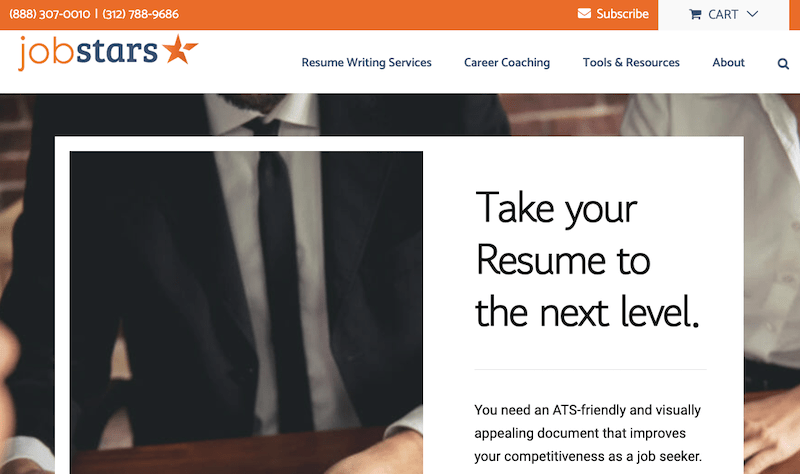 4
5

5
6

6
7

7
8

8
9

9
10

10
See more services
See less services
How We Choose Winners
Each of the teacher career coaching services below was reviewed taking into consideration the following:
The cost of the service compared to other teacher career coaches.
Overall experience, awards, and certifications.
Effectiveness of the process from start to finish.
Client reviews on third-party platforms.
This list was hand-curated to serve all teachers. These jobs include education specialists, instructors, preschool through high school teachers, university professors, coaches, and more.
Average Teacher Coaching Cost
Teacher
Career Coaching Cost
$1,274
Teachers Career Coach Reviews
Find My Profession offers a one-of-a-kind experience that goes far beyond any other career coaching service on this list.
While traditional career coaches will teach you how to find a job, Find My Profession's Reverse Recruiting service will do the work for you.
This white-glove service will search for jobs on your behalf, apply for you with a customized resume to fit the application, and network with key decision-makers to secure interviews.
The only thing they won't do is show up to the interview for you. But don't worry, this service offers interview preparation and salary negotiation advice. So you'll be fully prepared!
You can save hundreds of hours searching for jobs, filling out applications, customizing your resume, and networking. Finally, you can pay someone to find you a job. Your dedicated Reverse Recruiter will create a personalized strategy to manage all aspects of your job search. Each Reverse Recruiter works with a limited number of clients, providing you with personalized attention and care.
If you're looking for a traditional career coach to help you change career paths, this service may not be a good fit. The Reverse Recruiting service is for professionals who know what kind of job they want but don't have the time or energy to find it on their own. There is also usually a waitlist of about one month.
4.9/5 based on 394 Trustpilot reviews
4.9/5 based on 276 Sitejabber reviews
5/5 based on 147 Google reviews
5/5 based on 53 Facebook reviews
5/5 based on 8 BBB reviews
5/5 based on 4 Yelp reviews
$2,499+ per 4-week period
(831) 888-0967 or help@findmyprofession.com
Check out some of our 5-star reviews:
JC on May 30, 2022
Excellent service provided
[Reverse Recruiter] is by far the best career finder I have ever had to pleasure to work with. He truly goes above and beyond in everything he does when he works with you, and the results definitely show it. He was professional throughout the entire experience. His attention to detail, overall industry knowledge, and the way he takes care of his clients is best in class. Also, turnaround time and email responses were done very quickly. If you don't work with [Reverse Recruiter] for your career finder/job search needs, you're missing out big time! Can't thank him enough for everything he has done.
Chakib Abi-saab on May 14, 2022
Outstanding service
I had the opportunity to work with [Reverse Recruiter], and I must say the experience was excellent. The communication was great, the level of professionalism and effectiveness was very high, from identifying the right jobs to networking with the right people in LinkedIn! I highly recommend this service to anyone in a senior position who is serious about finding a new job. Take it from me, you can not do it better yourself.
Dave Curtiss on May 19, 2022
Find My Profession review
Working with [Reverse Recruiter] and Find My Profession reminds of the raptures in the film Jurassic Park. They were relentless in all aspects of my job search. I understand that your spouse or others may question the cost but it was worth every penny. ABSOLUTELY RECOMMEND!
Ife Daramola on August 30, 2021
Worth the investment
I used the Find My Profession service to rewrite my resume and to revamp my Linkedin page. I also used the Find My Profession career finder service and worked with [Reverse Recruiter] to help me apply for roles and market my profile to potential employers. [Reverse Recruiter] worked very diligently to ensure that my profile was marketed to top-level executives in my industry and his efforts eventually led to my finding the perfect role which I received a great offer and that I accepted. This is a great service and I believe it is worth the investment for those who are looking to find their next role.
Dan St Peter on July 6, 2022
FMP – landed me the job!
From the very beginning of my initial application, it was clear [Reverse Recruiter] was here to help me in the next stages of my career journey. This wasn't going to be an ordinary job search experience. Based on our enrollment conversation, [Reverse Recruiter] took the lead managing the job search process for me. She asked the right number of questions to build the search criteria specific to my interests (role, industry, location). [Reverse Recruiter] scanned the horizon weekly and staged available opportunities reducing my effort/stress and allowing focus on my personal and family obligations. Upon my giving a prospective position the green light, [Reverse Recruiter] submitted a tailored application on my behalf and followed up with the employer as necessary. Along the way, [Reverse Recruiter] freshened my resume and online profile to take advantage of today's job search criteria. She also expanded my LinkedIn presence connecting me with dozens of professionals. Above all, [Reverse Recruiter] listened carefully to my evolving needs and adjusted the job search process accordingly. It was as if [Reverse Recruiter] was personally committed to helping me find the right match (which she did!). Depending on your time and energy available, Find My Profession team members can either take full lead on the job search process or can supplement your existing plan. Don't go it alone.
Kelley White on April 12, 2022
Great service for busy…
I am so pleased with my experience with [Reverse Recruiter] at FMP. I was looking to change industries, but too busy and overwhelmed with my day-to-day to embark on the journey on my own. No only did he do the heavy lifting with applications, but was a readily available resource in coaching to ensure I nailed interviews and marketed myself in the best way possible. He was helped to give me realistic expectations without short-changing myself or my skills to get the job I wanted. Thanks to him, I was able to secure a great role at my dream company within 6 weeks!
Dan West on February 28, 2022
[Reverse Recruiter] was…
[Reverse Recruiter] was hard working and excellent and he directly led to me finding a job in 30 days! It was a pleasure to have him behind the scenes finding opportunities.
Sarah Streiffert on August 18, 2021
Excellent Service!
I started using the Career Finder service on July 16th, and a month later on August 16th, I was offered a job! I really appreciated [Reverse Recruiter's] guidance and expertise through this process. It had been 18 years since I'd had to job search, and had no idea where to start. While the price was high, I thought if this service shortened my job search by a few months, then it would be worth it. [Reverse Recruiter] was very skilled in networking, helping me find positions that were of interest, but weren't necessarily ones I would have looked for myself, applying, (and outside his job description), dealing with my emotions as I got rejections, and became frustrated trying to figure out what I was searching for. The position I landed was something that I probably wouldn't have thought to look at myself. I appreciate how fast I was able to find something that I feel like will be a great fit, and I would highly recommend [Reverse Recruiter] and this service.
Pacific Life Coach is the 19+ year old brainchild of Amber Rosenberg. Amber has been a career coach for over 25 years. She made Influence and Digest Magazine's list of the "Top Ten SF Career Coaching Services in 2021." She offers career coaching services to professionals in all industries, including teachers.
They offer a money-back guarantee if you are not satisfied with their career coaching service. You get an initial complimentary consultation session. Also, you have the option to meet with Amber for in-person consultations.
Their career coaching packages do not have any customization options. Also, you cannot select your preferred career coach; all career coaching services are solely delivered by Amber Rosenberg.
5/5 based on 20 Yelp reviews
5/5 based on 20 Mapquest reviews
5/5 based on 11 Google reviews
5/5 based on 1 Facebook review
(415) 637-3855 or amber@pacificlifecoach.com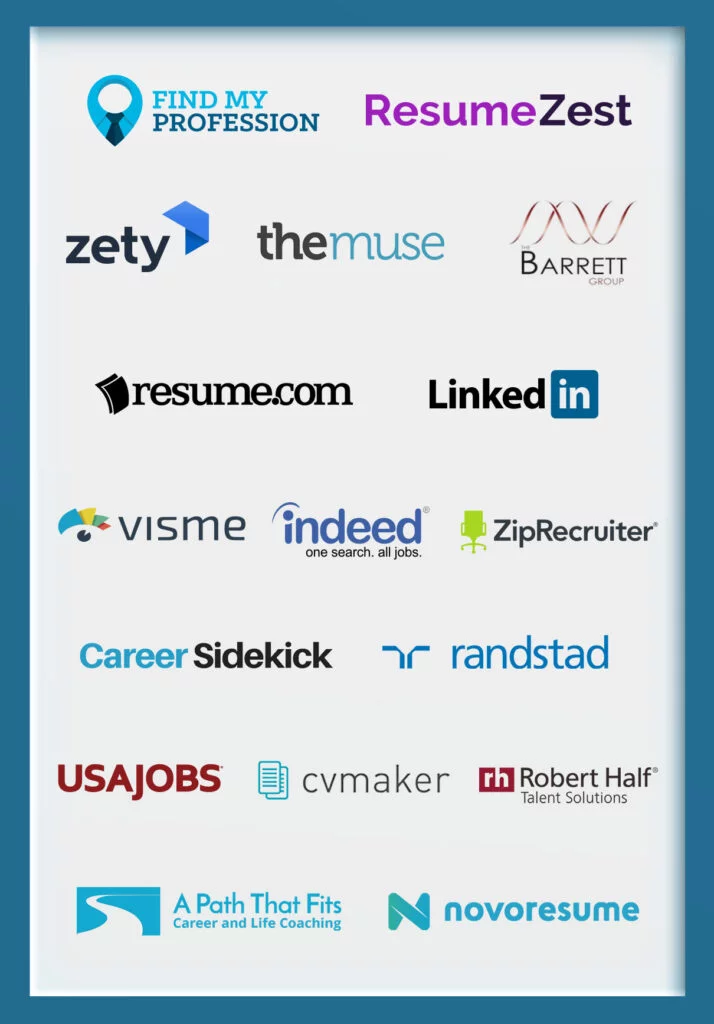 Need Help With Your Job Search?
Did you know there are companies you can hire to help with your job search? Whether you need resume help or want someone to apply to jobs for you, we've reviewed the 20 best agencies to help you find a job.
Teachers in Transition is a teacher career coaching service created by Kitty Boitnott. Kitty has been a career coach for over seven years. She was also a teacher herself for 33 years. Her coaching services are mostly for teachers looking to get help in making a career transition.
You'll have access to a career coach who was a teacher, and as such, can relate to your challenges. Their website also provides free "additional resources" that may be of help in your career even if you do not hire a career coach.
The company is run by only one person. This may limit your options for a career coach. In addition, the pricing for their teacher career coaching service is not available on the website.
5/5 based on 3 Google reviews
5/5 based on 1 Facebook review
(804) 404-5475 or kittyboitnott@boitnottcoaching.com
Jobstars LLC. is an Illinois-based career service founded by Doug Levin in 2013. Doug is a certified career coach with over 10 years of experience in the career services industry. His company provides professional career coaching services for professionals in all sectors – teachers inclusive.
You can keep communicating with your career coach for a 30-day period, even after your package has expired. In addition, comprehensive information about their career coaches is made available on the Jobstars website.
All communication is done via their client portal, phone calls, or Zoom. In other words, they do not offer in-person consultations. Also, their career coaching services are more expensive than most services on this list.
5/5 based on 7 Google reviews
5/5 based on 7 Yelp reviews
5/5 based on 6 Facebook reviews
(312) 788-9686 or info@jobstars.com
Wanderlust Careers was founded by Dr. Michael McCutcheon and Dr. Katherine Kirkinis in 2014. They have landed their clients positions at top companies like Facebook, Sony, and more. Their services are for mid-to-senior level professionals, C-level executives, and even high school seniors in all industries.
They have a 98% satisfaction rate. This is a good sign that their services provide results. Also, their career coaching is virtual, meaning you can work with them from anywhere in the world.
Their website does not provide details about the process of their career coaching service. Also, the price of their career coaching service is not available on their website.
5/5 based on 22 Google reviews
5/5 based on 14 Yelp reviews
6
The Next Step Career Coaching, LLC
The Next Step Career Coaching, LLC is owned by Carolyn Couch. Carolyn is a certified master coach with more than 20 years of career coaching experience. She has helped thousands of seasoned, mid-level, and young professionals from a variety of industries, including higher education professionals.
You can avail yourself of a complimentary 20-minute phone consultation to help you determine whether or not their services would fit your professional needs. Also, you'll be working with an experienced career coach with multiple certifications to her name.
They do not have a brick-and-mortar office for in-person consultations. Also, they mention that they serve "higher education" professionals. But it is unclear whether they offer services to professionals in other education sectors.
5/5 based on 3 Google reviews
5/5 based on 1 Facebook review
(336) 671-7339 or mynextstep3@gmail.com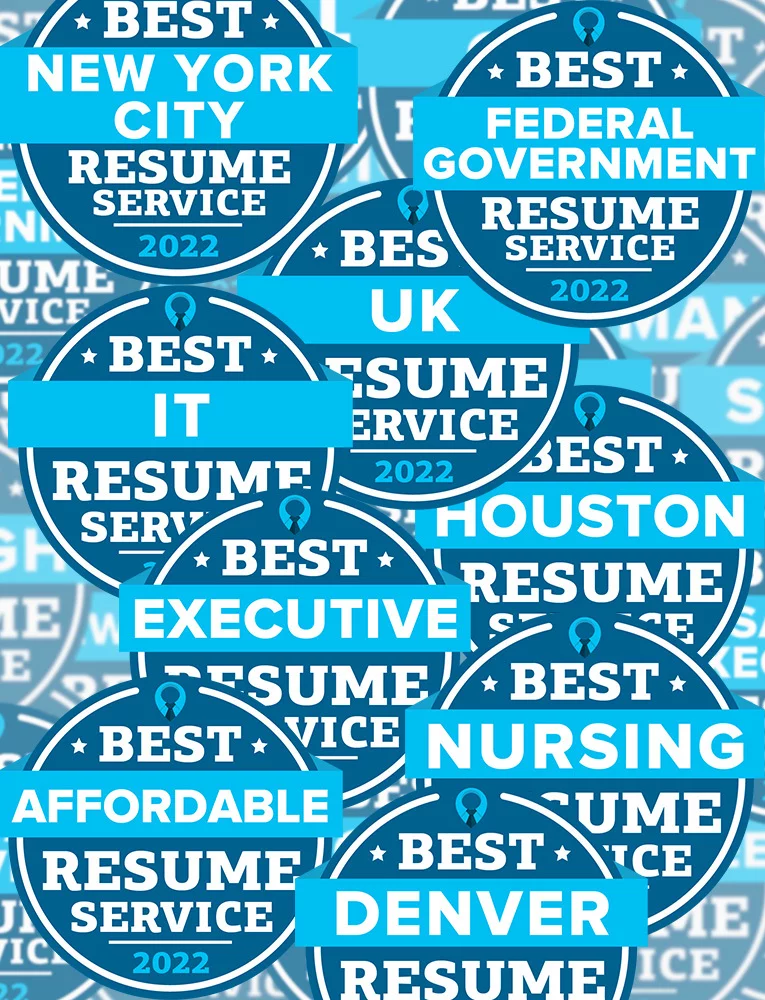 Is Your Resume Working Properly?
If you are having trouble landing interviews, it might be time to hire a professional resume writer. Check out our list of the 750+ best resume writers and start landing more interviews!
7
Blueprintgreen Career Coaching & Consulting
Blueprintgreen Career Coaching & Consulting, created by Chrissy Macken, is based in Washington, DC. The company has been in operation for over eight years, helping clients achieve optimal performance and get paid what they deserve. Their clients are professionals in the academic, corporate, public, and nonprofit sectors.
You can communicate with your career coach via text. This is quite unique, compared to other services on this list. They even have a special "I need you NOW" feature for emergencies.
The Blueprintgreen Career Coaching & Consulting website does not provide the pricing of their career coaching services. Also, they do not offer refunds for any transaction.
5/5 based 11 Google reviews
5/5 based on 8 Facebook reviews
5/5 based on 5 Yelp reviews
5/5 based on 5 MapQuest reviews
(301) 244-8063 or christina@blueprintgreen.us
Teacher Career Coach is owned by Daphne Gomez, a former teacher who has worked with top Fortune 500 companies. Her core offering is the Teacher Career Coach Course which includes video lessons, a library, access to an online community, and more. She offers one-on-one coaching and resume help to course members.
Daphne is a former teacher, so you'd be learning from someone with experience. Teacher Career Coach's website contains helpful blog posts and podcasts that will be helpful if you're looking to change careers or navigate your profession as a teacher. They also have a 30-day money-back guarantee.
The delivery of their main teacher career coaching service is different from most services on this list as it is self-guided. To get one-on-one coaching sessions, you'll need to become a course member first. We couldn't find third party reviews of the service.
$179 per course, $129 per hour
support@teachercareercoach.com
9
The Right Fit Career Coaching
The Right Fit Career Coaching is a specialized coaching service for teachers who want to change their career. The founder of the company, Laura Hoyer, was a teacher who transitioned successfully into corporate roles. Laura is a Certified Digital Career Strategist (CDCS).
The Right Fit Career Coaching offers several different coaching options to fit your needs. You can choose self-paced training modules with or without group coaching, a la carte one-on-one coaching sessions, or a one-on-one coaching package.
The Right Fit began in early 2020, so it doesn't have that many third-party reviews yet. Also, this is not the only work that Laura currently does if you are looking for a full-time coach.
5/5 based on 10 Google reviews
$49 per month – $1500+ per program
therightfitcareercoach@gmail.com
Work Monger, founded by John Troy in 2015, is a career and writing service specializing in serving professionals in the education sector. Their teacher career coaching service is managed by Ana Wolfowicz, who is experienced in the education sector. Ana supports education professionals of all levels.
Ana has been recruiting workers for schools for over a decade. She is also a former educator. This means you'll be working with someone who understands both the employers and employee perspective of the education sector.
This career service does not have a physical office. As such, you cannot have in-person consultations with your career coach. Also, Ana Wolfowicz is the only career coach they have.
3.7/5 based on 3 Google reviews
(512) 710-4810 or hello@workmonger.com
Previous Years Winners
Career Coaching Winners (2022)
Find My Profession, Pacific Life Coach, Teachers in Transition, Jobstars LLC., Wanderlust Careers, The Next Step Career Coaching, LLC, Blueprintgreen Career Coaching & Consulting, Work Monger, Teacher Career Coach, The Past Tense Teacher