Chicago is a booming town with plenty of job opportunities.
With so much competition, it can be difficult to land your dream job on your own.
Hiring a professional to help with this process can significantly improve your marketability.
That's where Chicago career coaches come in.
A career coach is a lot more than a friend to hold your hand throughout a job search.
Career coaches typically come from years of recruiting or HR experience. This experience can make them extremely valuable resources for navigating a job search.
Rather than searching through hundreds of career coaching services, we've done the work for you. Below, we've compiled a shortlist of the very best career coaches in Chicago.
Chicago Career Coach Criteria
Each of the Chicago career coaching services below was reviewed taking into consideration the following:
Cost: Price of the service compared to other Chicago career coaches.
Credentials: Overall experience, awards, and certifications.
Process: Effectiveness of the process from start to finish.
Customer Service: Guarantees, refund policies, and client reviews.
This list was hand-curated to serve all industries, professions, and career levels. While many of the services on this list are from Chicago, these career coaches are virtually available whether you are in Chicago, Aurora, Naperville, Joliet, Rockford, or Elgin.
Best Career Coaching Services in Chicago
1. Find My Profession
Find My Profession is a leading career coaching service focused on providing actionable job search strategies that convert into offers.
Our elite career coaching services are designed to teach you advanced job search strategies. Whether you need help finding the right jobs, networking with key decision-makers, or interviewing like a pro, we've got your back.
We have successfully landed our clients positions at companies like Apple, Amazon, EA, Oracle, GM, Facebook, DoJ, Morgan Stanley, Gap, and 2U just to name a few.
Find My Profession has 650+ 5-star reviews and offers a satisfaction guarantee. Every career coaching service offered is customized to meet your specific needs.
Pros: Each career coaching session provides a clear takeaway that brings you one step closer to landing your dream job. You will learn what it takes to job search in the most strategic way possible. Our goal is to cut your job search time in half by teaching you to search smarter, not harder.
Cons: Find My Profession is a virtual/online company. While we provide services across the globe, we likely will not have a physical office in your city to meet in person.
Reviews: 5/5 based on 124 Google reviews, 5/5 based on 8 BBB reviews, 5/5 based on 35 Facebook reviews, 4.9/5 based on 304 Trustpilot reviews, 4.7/5 based on 255 Sitejabber reviews
Cost: $175 – $199 per hour
Contact: (831) 888-0967 or help@findmyprofession.com
Check out some of our 5-star reviews.
2. Jody Michael Associates
Jody Michael Associates was founded by – yep you guessed it – Jody Michael. Established in 1995, Jody Michael Associates specializes in executive career counseling. However, they also offer resume writing and workshops. Jody has more than 40,000 one-on-one coaching hours with top-level professionals, and her firm also has offices in Atlanta, San Francisco, and New York.
Pros: Jody Michael Associates has worked with individuals at some of the biggest companies in the world including PayPal and Goldman Sachs. They have the necessary experience to guide you along your career path.
Cons: Jody Michael Associates is a nation-wide firm based in Chicago. Jody Michael Associates also has a few bad reviews online, which may be concerning.
Reviews: 4.8/5 based on 106 Trustpilot reviews, 4.5/5 based on 109 Yelp reviews, 3.6/5 based on 10 Facebook reviews
Cost: Not found
Contact: (773) 275-5566
3. Executive Coaching Concepts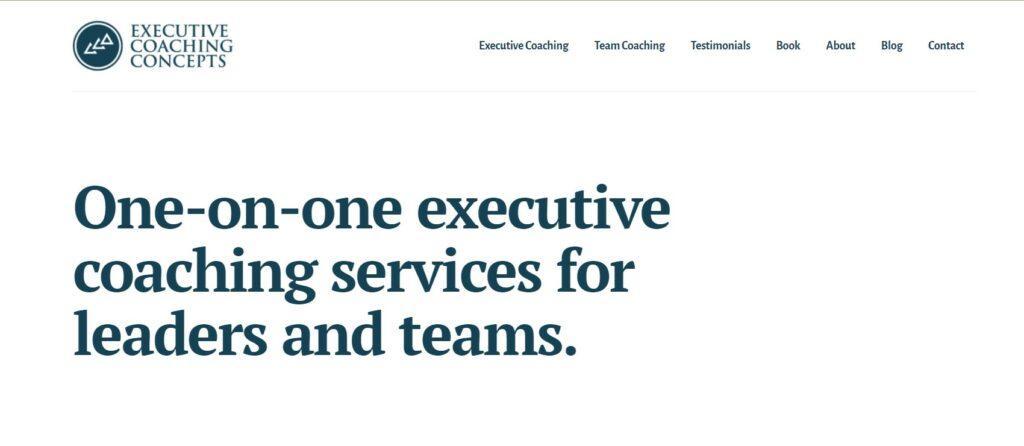 Executive Coaching Concepts is an experienced Illinois based coaching service. Willy Steiner is the president of the firm and is dedicated to assisting senior executives with their individual and organizational performance. Willy also offers team coaching as an additional service to help out teams who need an operational overhaul. Last but surely not least, Executive Coaching Concepts has developed innovative incentive systems with General Electric, RCA Corp., and Galileo International.
Pros: Executive Coaching Concepts has more than 20 years of experience in career coaching. Willy has worked with hundreds of clients across three different continents. His service is almost exclusively focused on executives and high-level earners.
Cons: Executive Coaching Concepts appears to be a one-person business. That is great if you are looking for personalized service, however, Willy may be unavailable when you reach out to him. Additionally, there are only a few online reviews of Willy's coaching services.
Reviews: 5/5 based on 2 Google reviews
Cost: Not found
Contact: (847) 778-9046
Visit Executive Coaching Concepts

4. Nielsen Career Consulting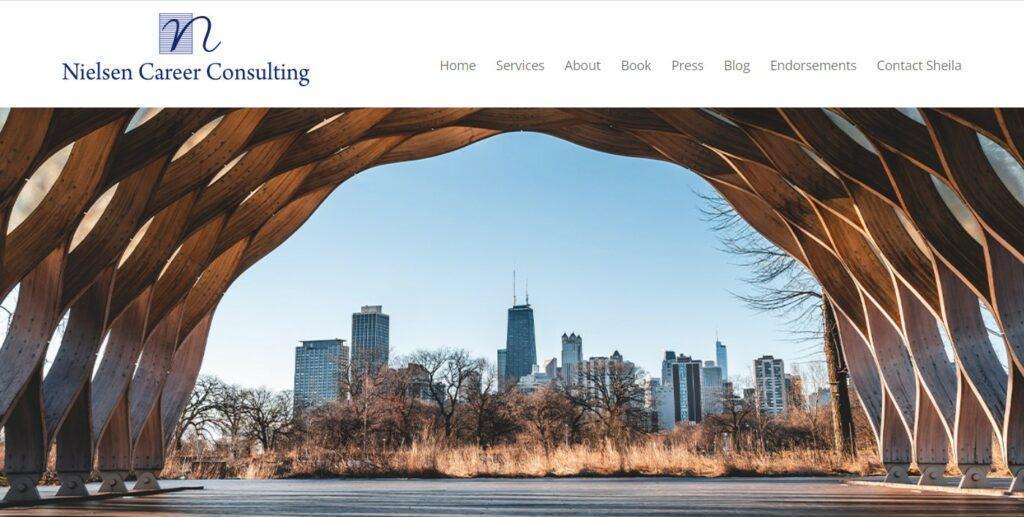 Nielsen Career Consulting has been in business since 1990. Sheila Markin Nielsen founded the professional career coaching service after serving as the executive director of Lawyers for Alternative Work Schedules. Sheila gives her "Map of the Quest" presentation on networking for business development and assists large Chicago law firms with career placement and coaching.
Pros: Nielsen Career Consulting uses a sliding scale for payment, making their service affordable in relation to the stage of your career. Sheila Nielsen has worked with over 4,500 professionals, which is nothing to sneeze at.
Cons: Nielsen Career Consulting is focused on lawyers more than any other industry. You may want to choose a career counseling service that has broader expertise. However, if you are a lawyer in the Chicago area this is a perfect fit!
Reviews: 5/5 based on 4 Yelp reviews
Cost: Not found
Contact: (312) 340-4433 or sheila@nielsencareerconsulting.com
Visit Nielsen Career Consulting

5. Lansky Career Consultants
Lansky Career Consultants was founded by arguably the most seasoned job coach in the Chicago area. Founded in 1982 by Judith L. Lansky, she has established herself as one of the best career coaches that money can buy. Judith offers other intangible professional coaching services that focus on things like structure, accountability, momentum, and pacing.
Pros: Lansky Career Consultants has worked with corporate clients such as IBM Corporation, Homestar Bank, and Kraft Foods. Because Judith has been involved in the career advancement field since 1974, you can rest assured that she can help you take the next steps in your career. She will work with you to create a plan that works for your personal objectives.
Cons: Lansky Career Consultants website is a tad bit confusing and hard to find what you are looking for.
Reviews: 5/5 based on 2 Facebook review, 4.6/5 based on 5 Google reviews, 4/5 based on 6 Yelp reviews
Cost: $175 per hour
Contact: (312) 494-0022 or jlansky@lanskycareerconsultants.com
Visit Lansky Career Consultants

Bonus: Top Chicago Career Coaching Winners (2021)
Find My Profession, Jody Michael Associates, Executive Coaching Concepts, Nielsen Career Consulting, Lansky Career Consultants