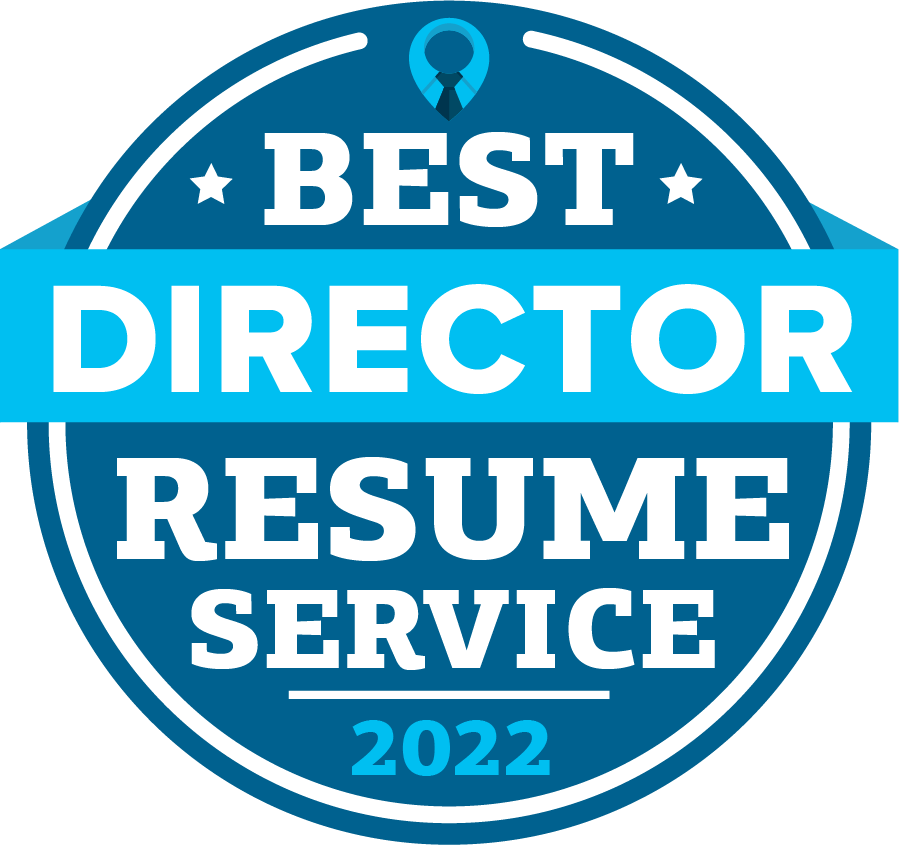 2022 Winners: Add your badge to your marketing materials.
Applying for a director position can be a daunting task. As a director, you need to be on your A-game at all times.
Director job openings are few and far between. You will have intense competition.
It's crucial to catch the hiring manager's attention by presenting the best version of yourself on paper.
You want your resume to reflect your career in the most eloquent and effective manner.
The average resume writer is simply not suited for this pivotal task.
That's why we have prepared this exclusive list of the best director resume services.
Best Resume Services for
Director-Level Professionals


4

4
5
5
6

6
7

7
See more services
See less services
How We Choose Winners
Each of the director-level resume services below was reviewed by a Certified Professional Resume Writer (CPRW) taking into consideration the following:

Cost
The cost of the service compared to other director-level resume writers.

Turnaround
The speed at which the resume is completed.

Credentials
Overall experience, awards, and certifications.

Resume Design
The design, style, and overall look of the resume.

Customer Service
Guarantees, number of edits, and reviews.
This list was hand-curated to serve all director-level professionals. Whether you're a director of marketing, sales, manufacturing, finance, or IT company, this will serve all industries.
Average Director-Level Resume Cost
Director-Level
Director-Level Resume Service Cost
Average Resume Cost
$785
Resume Cost Range
Director-Level Resume Writer Reviews
Find My Profession is much more than a director-level resume writing service. They are a global company whose work has been featured on sites like Forbes, Inc., Zety, Fast Company, and more.
Their elite resume writing team has experience in 85+ industries and professions. This allows them to assign you a professional writer based on your unique background and experience. Every resume also includes a 1-on-1 phone consultation with your writer.
They have successfully landed their clients positions at companies like Apple, Amazon, EA, Oracle, GM, Facebook, DoJ, Morgan Stanley, and Tesla just to name a few.
Find My Profession has 650+ 5-star reviews and offers a 60-day interview guarantee. Every resume created is Applicant Tracking System (ATS) compatible and highly customized to meet your specific needs.
PROS
You will work one-on-one with an elite and certified resume writer in the United States. Find My Profession commits to working with each client until they are 100% satisfied. Don't worry about having a limited number of edits or a set amount of time with your writer.
CONS
Find My Profession is a virtual company. While they provide services in your area, they don't have a physical office for in-person visits. You'll communicate directly with your writer via email and phone calls.
REVIEWS
5/5 based on 124 Google reviews
5/5 based on 35 Facebook reviews
5/5 based on 8 BBB reviews
4.9/5 based on 304 Trustpilot reviews
4.7/5 based on 255 Sitejabber reviews
TURNAROUND
3 – 5 business days (can expedite to 2 business days)
COST
$795
CONTACT
(831) 888-0967 or help@findmyprofession.com
Check out some of our 5-star reviews:
H. S. on April 11, 2022
Top Shelf Service
I used one of the Find My Profession writers to clean up and modernize my personal documents. The level of knowledge and know-how was stellar. The response was prompt and timely. The writer delivered the product on time and with quality. I was extremely pleased with this service and paid a fraction of what other services charge for similar products and support.
C. B. on May 2, 2022
100% Recommend
[Writer] was a pleasure to work with. This was a great experience and investment in myself and career. I always feel overwhelmed by creating or updating my resume and I had no idea how to create one that was suitable for today's automated analysis used by HR departments. I struggle to find the best words to describe what I do and what I like/dislike. In one phone call [Writer] was able to listen to me blather on and craft my experiences into an outstanding package.
M. J. on October 15, 2021
Extreme Appreciation
[Writer] created an eye-popping & creative resume tailored to my individual needs after carefully reviewing my transitional situation with me. I am extremely happy with how she crafted my beautiful resume for my specific needs. [Writer] was very professional, personable and provided me very honest and direct feedback and insight. Lastly, she kept her promises on resume delivery and follow-up timing – great communication that assured me I was in good hands.
F. J. on July 15, 2021
I Will 100% Be Back
I approached hiring Find My Profession as an investment in my future and it ABSOLUTELY paid off. [Writer] was attentive, responsive, and highly professional. After meeting with me to discuss my career history, she put my work into words that helped me shine in my job search. I'm recommending this service to everyone I know and I will 100% be back when I need this service again.
K. M. on March 1, 2022
I Am 110% Satisfied
[Writer] provided exactly what I wanted. I am 110% satisfied with the completed project which includes a resume, cover letter, and LinkedIn Profile. It was completed in the time frame that was agreed upon, and delivered more than I was expecting. Do not bother looking anywhere else, [Writer] is wicked awesome and a true professional!
C. S. on June 21, 2022
Immediate Results
On the same day I received the final resume draft, I applied to a few jobs and got an interview request the next day.
Visit Find My Profession
Riklan Resources provides specialized resume services to the top executives and directors. After a successful career in HR, Michelle Riklan founded the company in 2004. She is often interviewed by the media on career topics. She has even published several books with tips on getting ahead in your career.
PROS
There are quite a few impressive director-level resume samples on the website. The company understands the care and time needed to create a resume for someone at this career stage.
CONS
We could not find any information about the resume writers on the website. The founder's credentials are impressive but she doesn't write all the resumes herself.
REVIEWS
TURNAROUND
10 business days
COST
$1195+
CONTACT
(800) 540-3609 or michelle@riklanresources.com
Visit Riklan Resources
Advanced Write Resumes is one of the best choices for director-level resumes. Alan Plath is the founder of the company. Alan has personally written over 2,500 resumes. He is a Certified Master Resume Writer and a Certified Professional Resume Writer. He also has 15+ years of experience in HR.
PROS
Advanced Write Resumes has fantastic director level resume samples on their website. You can get an idea of the writing style to see if you are a good match. Alan writes all the resumes himself and he will work with you until you are satisfied.
CONS
The service doesn't provide any interview guarantees. Also, there aren't many customer reviews available on third-party review platforms.
REVIEWS
5/5 based on 4 Facebook review
TURNAROUND
7 – 10 business days (can expedite)
COST
$995
CONTACT
(716) 909-3485 or aplath@advancedwriteresumes.com
Visit Advanced Write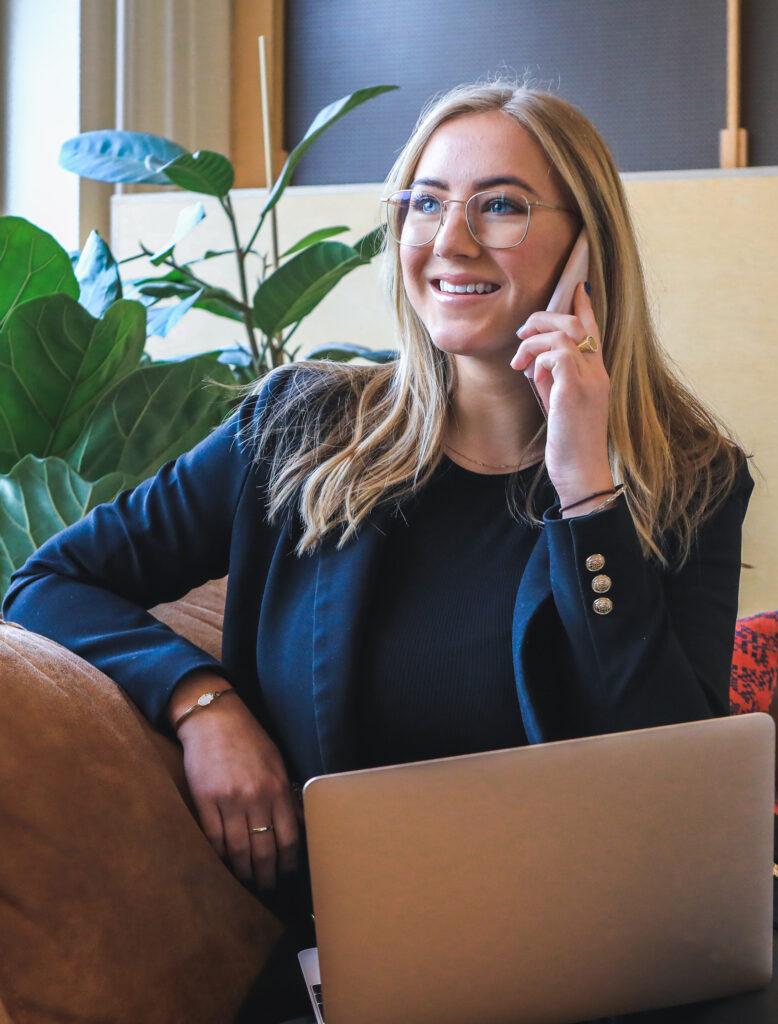 Need A Career Coach?
Have you considered hiring a career coach to help with your job search? You don't have to do it alone. Check out our list of the best executive career coaches.
4
Noteworthy Resume & Career Services
Noteworthy Resume & Career Services is run by Master Resume Writer and career coach, Ellie Vargo. Ellie has been writing resumes since 1987. She has a long list of credentials, affiliations, and publishing credits. She is also a Certified Professional Resume Writer (CPRW).
PROS
Every client works with Ellie herself. She specializes in writing resumes for top executives and director-level candidates. Ellie has helped clients land positions in organizations like eBay, Federal Reserve Bank, and Lockheed Martin. In-person appointments are available in St. Louis.
CONS
The service doesn't display director-level resume samples on the site. Also, you can't get a precise price quote and buy the resume package directly from the site. You have to contact her for pricing.
REVIEWS
5/5 based on 1 Yelp review
4.8/5 based on 25 Google reviews
TURNAROUND
21 days+
COST
$500+
CONTACT
(314) 594-8222 or info@noteworthyresume.com
Visit Noteworthy Resume
A Word's Worth founder, Nina Ebert, is a Certified Professional Resume Writer (CPRW) and career coach. Her resumes have been published in 23 different nationally published books. She has been writing resumes since 1989. Nina is also vastly experienced in director-level resume writing.
PROS
Nina works one-on-one with all of her clients and offers in-person interviews. You can review multiple director-level resumes on the site. Nina pledges to work with you on edits or changes until you are totally satisfied.
CONS
The company doesn't offer any interview guarantees. Also, there's no option to buy the resume package directly from the website. You will have to contact Nina to get started.
REVIEWS
5/5 based on 6 Yellow Pages reviews
5/5 based on 5 Facebook review
4.9/5 based on 18 Google reviews
4.5/5 based on 6 Yelp reviews
TURNAROUND
3 – 5 business days (can expedite)
COST
$375 – $895
CONTACT
(609) 758-7799 or nina@awordsworth.com
Visit A Word's Worth
6
Organic Resume Creations
Organic Resume Creations is run by Yuleni Pulido. Yuleni specializes in writing senior-level resumes including director resumes. She is a member of the Professional Association of Resume Writers & Career Coaches (PARW/CC). She is also published in the Career Development Network Journal.
PROS
Yuleni follows a deeply collaborative approach to resume writing. Her approach aims to bring out your unique and authentic brand. She works with every client personally.
CONS
There are no resume samples on the website. Also, the service doesn't offer any interview or satisfaction guarantees.
REVIEWS
4.4/5 based on 25 Google reviews
TURNAROUND
5 – 7 business days
COST
$545 – $885
CONTACT
(786) 346-5017 or organicresumecreations@gmail.com
Visit Organic Resume
Market-Connections is a resume service vastly experienced in director-level resume writing. The founder Mandy Fard has over three decades of recruiting and resume writing experience. She is a Certified Professional Resume Writer (CPRW) and Certified Master Resume Writer (CMRW).
PROS
Market-Connections has lots of 5-star reviews on trusted review platforms. It is also the most affordable service on our list. They let you choose from 75 different resume designs. Also, each resume is proofread twice by two different CPRWs.
CONS
There are lots of resume samples on the site, but they are hard to read. You get only five days to request any edits or corrections done to your resume.
REVIEWS
5/5 based on 60 Yelp reviews
5/5 based on 3 Facebook reviews
4.6/5 based on 25 Google reviews
TURNAROUND
10 – 14 business days (can expedite)
COST
$495
CONTACT
(310) 621-9060 or mandy@market-connections.net
Visit Market-Connections
Previous Years Winners
Resume Writing Winners (2021)
Find My Profession, Riklan Resources, Advanced Write Resumes, Noteworthy Resume and Career Services, A Word's Worth, Organic Resume Creations, Market-Connections