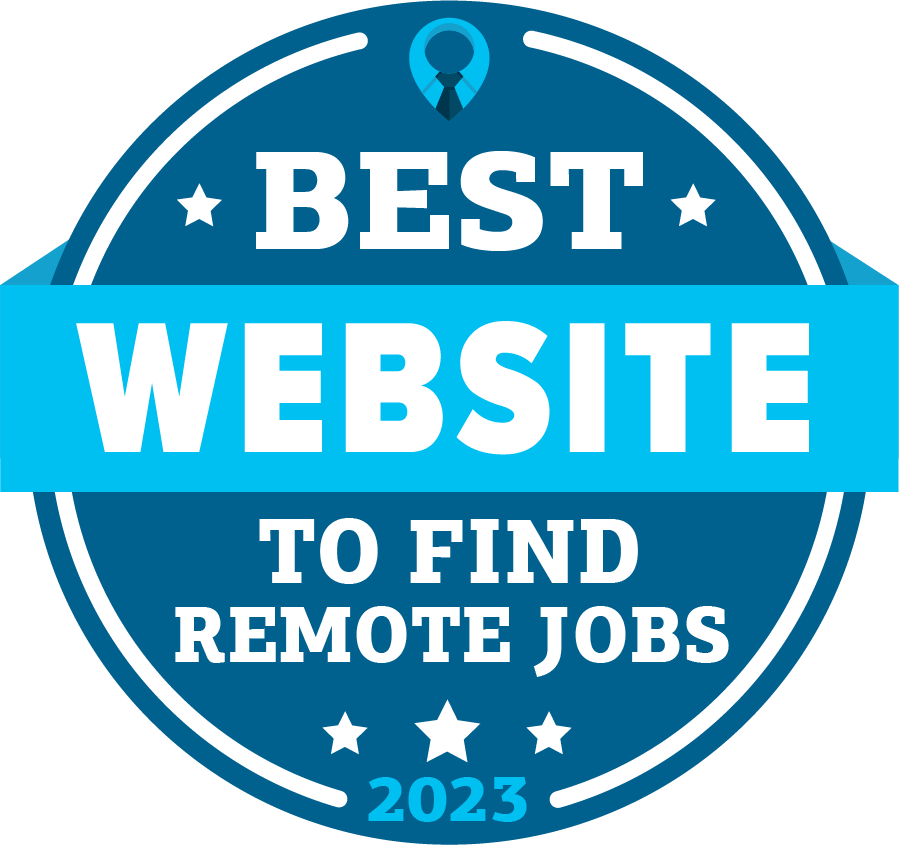 2023 Winners: Add your badge to your marketing materials.
Have you recently been forced or allowed to become a remote employee by your company? You love working from home, but now want a new job or career.
Maybe you have been laid off recently and decided now is the time to permanently leave the office behind and pursue remote work full-time.
After COVID-19, there are more companies than ever that see the benefits of allowing their employees to work from home.
If it is time for you to become a remote employee or find a new work from home job, we offer a list of the best remote job boards below.
Browse these sites to find thousands of work from home opportunities available to professionals like yourself!
Best Websites for
Remote Jobs



4
4
5

5
6

6
7

7
8

8
9

9
10

10
See more services
See less services
How We Choose Winners
Each of the work from home job sites below was reviewed by a career expert taking into consideration the following:
The number of quality remote jobs posted on each site.
What types of jobs are posted on each of the job boards.
The overall design and ease of use when applying to jobs.
How effective we feel each site is to land remote jobs. 
Average Remote Job Board Cost
$7.50
This list was hand-curated to serve all locations, industries, and professions. Each of the remote job boards below works globally and features jobs for nearly every single career-type.
Best Websites For Remote Jobs Reviews
FlexJobs offers a massive database of remote, freelance, or flexible jobs. They offer jobs in 55 different career categories with positions that range from entry-level to executive.
To weed out fake job postings, FlexJobs curates every job and company to make sure they are professional, high-quality positions with flexible options.
Aren't ready to make the jump to fully remote work?
If you are not interested in working remotely 100% of the time, you can also find flexible jobs that offer partly remote options.
When all else fails and you get tired of finding remote job boards, you can find an amazing selection of remote jobs through a simple Google search. Just Google this term: "Remote jobs".
A quick Google search yields more than 1 billion search results. Do not worry! Obviously, no one has time to look through that many job listings. Instead, narrow down the search results using their specific filters: category, title, date posted, requirements, type, company type, and employer.
A benefit of doing searches like this is that you get to see the thousands of companies looking for future remote employees just like you!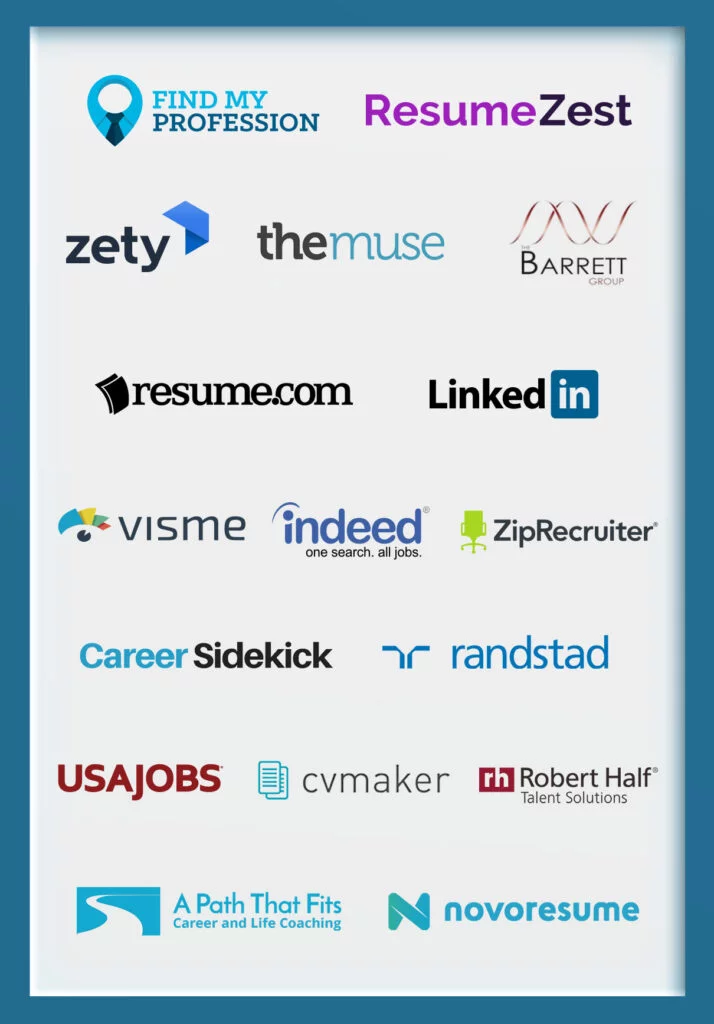 Need Help With Your Job Search?
Did you know there are companies you can hire to help with your job search? Whether you need resume help or want someone to apply to jobs for you, we've reviewed the 20 best agencies to help you find a job.
Virtual Vocations would be a great site for anyone who prefers to work remotely all the time and/or just some of the time. Filters on their job board allow you to search for positions ranging from 100% telecommuting to occasionally telecommuting. Not everyone likes to work remotely all of the time.
In addition to these filters, you can also search for positions by "Travel Requirements", as well as, all the other general filters commonly found on remote job boards. The existence of a "Travel Requirement" filter makes this a great job for anyone looking to work anywhere in the world.
All jobs are hand-picked by staff, the platform offers the ability for job seekers to manage previous job applications, and has a section for career services blog whenever one is feeling the need to get some useful career advice.
Featured companies through Virtual Vocations include Clevertech, Lionbridge, Aquent, and many more.
Remote.co is a great job board for any job seeker looking to create a 100% remote career. The homepage offers a blog with helpful articles for remote workers. Plus, the company was founded by Sara Sutton, the CEO who also founded Flexjobs. Sara Sutton has 20 years experience in the online job market industry and has earned the nickname, "The Queen of Remote Work".
Remote.co has a job search engine, which openly displays job opportunities in several categories including Design, Quality Assurance, Legal, Writing, Customer Service, Recruiting, Data Entry and much more.
Remote.co also has a Q&A section for remote job seekers in which companies hiring remote workers answer questions posted by job seekers. Unlike Flexjobs, Remote.co is free for job seekers, too.
The companies posting jobs on this site range from small to enterprise-level, some of which operate 100% remote, all looking to build remote teams around the world.
Indeed is one of the more well-known job boards on this list. However, Indeed was founded in 2004 during a time when remote work was not yet readily available.
With the growth in popularity of hiring remote teams over the last 15+ years, and especially since February 2020 as companies began planning to hire remote due to COVID-19, Indeed added an easy way for employers to communicate remote work opportunities to job seekers. Jobs offering full-time remote or only temporary remote work will be labeled with "Remote Work Available" next to the job location in the job description.
In addition to this, a remote job seeker can easily find jobs by typing the word "Remote" into the "Where" section of Indeed's job search feature.
We Work Remotely is a popular online job board for those who are looking for jobs that aren't restricted by commutes or particular geographic areas.
They offer a global platform driven by employer content and remote job seekers looking for work. We Work Remotely acts as the job facilitator, always looking to moderate and update positions posted, as stated in their community guidelines. They claim to be one of the largest remote-only work communities.
They offer several job categories such as marketing, programming, DevOps, management, design, and more.
We Work Remotely boasts a Top 100 Remote Companies list such as Toptal, Clevertech, GoDaddy, and Hotjar, all companies who post remote jobs through the service.
The job board updates content frequently, so it is useful to get jobs in your field emailed to you daily.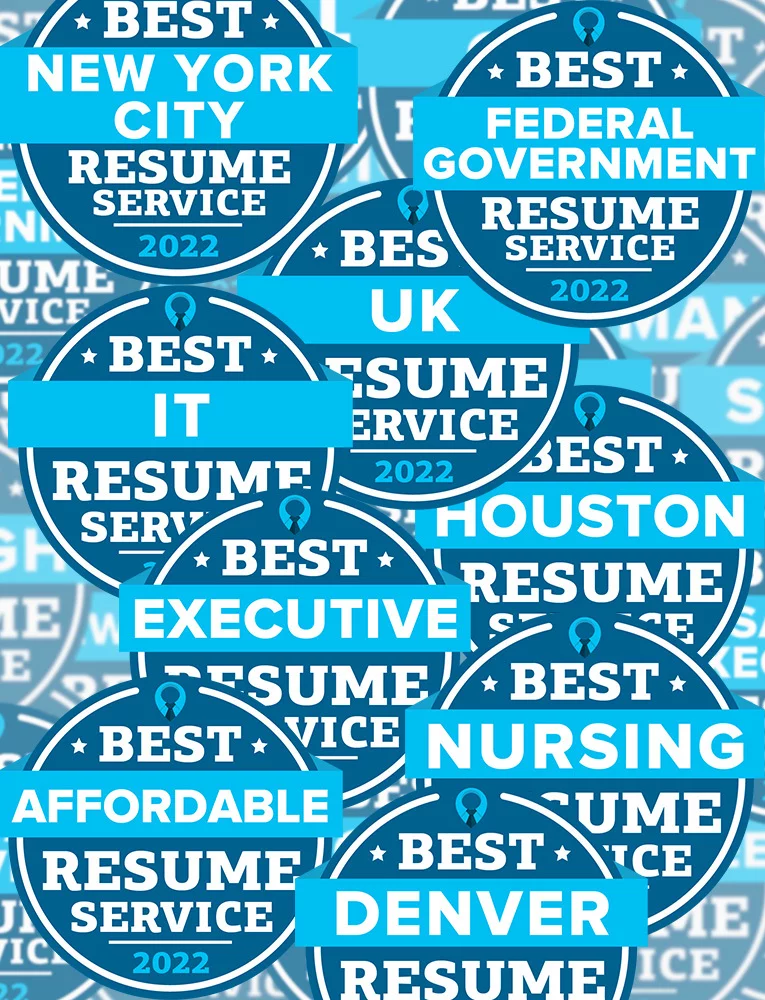 Is Your Resume Working Properly?
If you are having trouble landing interviews, it might be time to hire a professional resume writer. Check out our list of the 750+ best resume writers and start landing more interviews!
LinkedIn has one the best search feature for finding, saving and applying to remote job opportunities. You can filter opportunities by "Remote" and many other important filters like "Date Posted" or "Experience Level".
The strength in LinkedIn's search feature comes in the remote job seeker's ability to connect with the job poster via direct invite or an "Inmail".
However, if you really want to experience the robust ability of its search feature for both jobs and people, it is recommended you upgrade to a Premium subscription. It will come at a price, so it is not recommended for those who are currently not seeking a new remote job. LinkedIn currently has 500+ million users worldwide and was founded back in 2002. It serves as both a social networking, job seeker, and recruiting platform.
With all the content, selling, and people on LinkedIn from various industries, it will take a great LinkedIn profile and targeted searching to find remote-only companies and recruiters. But the ease of use in connecting with them is why LinkedIn made this remote job board list.
Working Nomads offers a great list of remote options for job seekers interested in moving to remote work.
True to the story behind its nomadic founders who loved to combine work and travel at the same time, Working Nomads offers interesting remote jobs that allow the worker to work anywhere at any time. Remote job listings are offered in a variety of cities and countries around the world.
You can search for jobs in design, development, consulting, and more. And if you want to avoid searching through the listings yourself, you can elect to have Working Nomads email you a list of positions in your desired field.
Many of their remote jobs seem to focus on the tech field, such as web developers and software engineers. But there are also positions in customer service, sales, and writing.
SkipTheDrive scores big with its remote job categories and the featured companies, useful for anyone seeking remote jobs in tech, high tech, project management, customer service, HR, call centers, and even insurance.
Some businesses that stood out in the featured section include 3M, Accenture, Capital One, Conduent, and Disney.
They also offer a Telecommuting Calculator to help people realize just how much money they will save by "skipping the drive to work". This is certainly a good thing for employees looking to create an argument for why they should be working from home.
SkipTheDrive also seems to be a transparent company with the CEO boldly stating on an Affiliate Disclosure page that their revenue model relies strongly on an affiliate agreement with Jobs2careers.com, a career advice website for job seekers.
This is certainly a great remote job board for those newly acquainted with not going to the office.
Upwork is a perfect site for anyone seeking to become a remote freelancer. Although Upwork is not a great source for full-time employment, those committed to using the service and experienced at running a freelance business, tend to have repeat clients that keep them busy through projects, long-term and short-term contracts.
Upwork categories include everything from tech to creative and administrative support. The platform is insightful and offers a useful platform for managing all gigs and transactions between clients.
One of the key strengths of Upwork is its experience in the remote freelancer job space. Upwork is certainly far from a "one-off cheap gig site". Featured companies include Microsoft, Airbnb, General Electric, and Bissell, making this a great remote job board to build up a resume or a personal freelancing business.
Previous Years Winners
Remote Job Website Winners (2022)
FlexJobs, Google, Virtual Vocations, Remote.co, Indeed, We Work Remotely, LinkedIn, Working Nomads, SkipTheDrive, Upwork
Remote Job Website Winners (2021)
FlexJobs, Google, Virtual Vocations, Remote.co, Indeed, We Work Remotely, LinkedIn, Working Nomads, SkipTheDrive, Upwork
Key Takeaways
Finding a job in today's competitive market can be a daunting task. While remote job boards make the process a little easier, they are not always up-to-date or provide the most accurate information.
However, utilizing a managed job search service can make the process much easier and more efficient.
Among the options available, Find My Profession's Reverse Recruiting service stands out as a top choice due to their hands-on approach and personalized service.
They will tackle the remote job search websites for you, apply to jobs, and network on your behalf. They can even prepare you for interviews and salary negotiations.
Whether you are just starting your career or looking for a change, contact Find My Profession to take the first step toward your dream job!