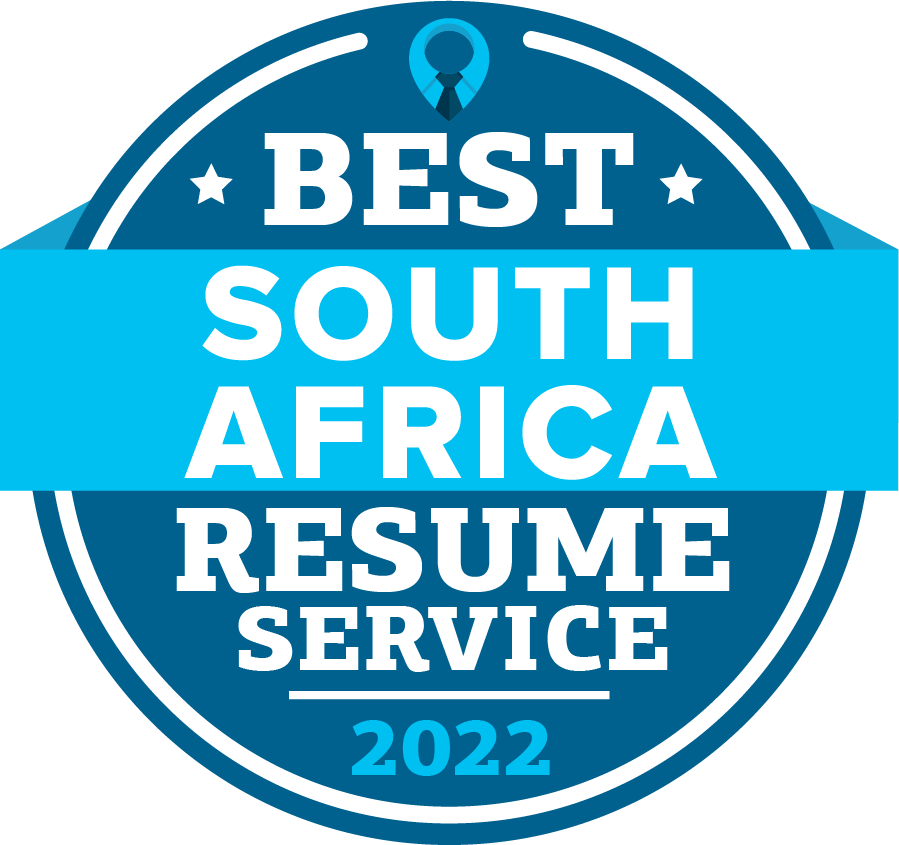 2022 Winners: Add your badge to your marketing materials.
South Africa has the most technologically advanced and diversified economy in Africa.
However, even in the best of times, the unemployment rate in South Africa is one of the highest in the world.
It's no surprise that getting a job in South Africa can be quite difficult.
While it is not impossible, you really should use all the help you can get, such as hiring a professional CV writer.
An excellent resume/CV has the power to open doors!
If you want your CV to stand out in this competitive job market, there is nothing wrong with hiring someone to craft a professional CV on your behalf.
But, how do you connect with the right CV writing service?
No worries, we've got you covered!
Here's a list of some of the best CV writing services in "The Rainbow Nation."
Note: For the sake of this article, we will be using "resume" and "CV" interchangeably. Each of the companies below offers elite resume/cv writing services to fit any job seekers' needs.
Best Resume Services in
South Africa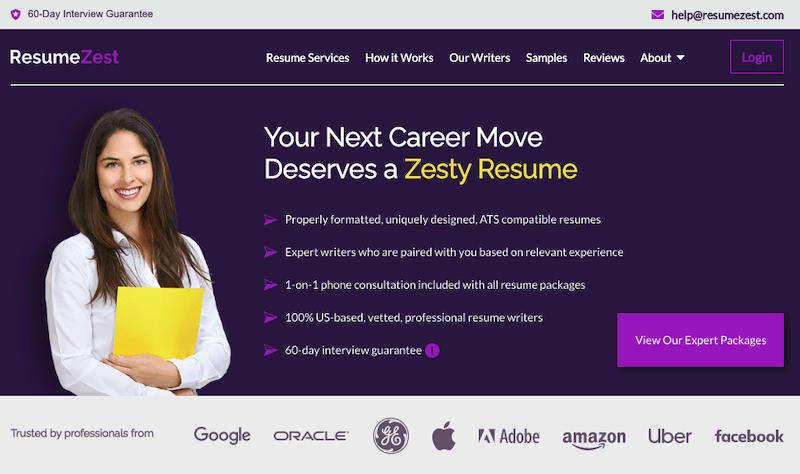 4

4
5

5
6

6
7

7
See more services
See less services
How We Choose Winners
Each of the South Africa resume services below was reviewed by a Certified Professional Resume Writer (CPRW) taking into consideration the following:

Cost
The cost of the service compared to other South Africa resume writers.

Turnaround
The speed at which the resume is completed.

Credentials
Overall experience, awards, and certifications.

Resume Design
The design, style, and overall look of the resume.

Customer Service
Guarantees, number of edits, and reviews.
This list was hand-curated to serve all industries, professions, and career levels. While many of the writers are from major cities in South Africa, these services are virtually available whether you hail from Johannesburg, Cape Town, Durban, Soweto, or any other city in South Africa.
Best South Africa Resume Writers
South Africa
Resume Service Cost
Average Resume Cost
$534
Resume Cost Range
South Africa Resume Writer Reviews
Find My Profession is much more than a South Africa resume writing service. They are a global company whose work has been featured on sites like Forbes, Inc., Zety, Fast Company, and more.
Their elite resume writing team has experience in 85+ industries and professions. This allows them to assign you a professional writer based on your unique background and experience. Every resume also includes a 1-on-1 phone consultation with your writer.
They have successfully landed their clients positions at companies like Apple, Amazon, EA, Oracle, GM, Facebook, DoJ, Morgan Stanley, and Tesla just to name a few.
Find My Profession has 650+ 5-star reviews and offers a 60-day interview guarantee. Every resume created is Applicant Tracking System (ATS) compatible and highly customized to meet your specific needs.
PROS
You will work one-on-one with an elite and certified resume writer. Find My Profession commits to working with each client until they are 100% satisfied. Don't worry about having a limited number of edits or a set amount of time with your writer.
CONS
Find My Profession is a virtual company headquartered in the US. While they are extremely well versed in writing effective resumes for the South African job market, they don't have an office for in-person visits.
REVIEWS
5/5 based on 124 Google reviews
5/5 based on 35 Facebook reviews
5/5 based on 8 BBB reviews
4.9/5 based on 304 Trustpilot reviews
4.7/5 based on 255 Sitejabber reviews
TURNAROUND
3 – 5 business days (can expedite to 2 business days)
COST
$395 – $995 USD
CONTACT
(831) 888-0967 or help@findmyprofession.com
Check out some of our 5-star reviews:
H. S. on April 11, 2022
Top Shelf Service
I used one of the Find My Profession writers to clean up and modernize my personal documents. The level of knowledge and know-how was stellar. The response was prompt and timely. The writer delivered the product on time and with quality. I was extremely pleased with this service and paid a fraction of what other services charge for similar products and support.
C. B. on May 2, 2022
100% Recommend
[Writer] was a pleasure to work with. This was a great experience and investment in myself and career. I always feel overwhelmed by creating or updating my resume and I had no idea how to create one that was suitable for today's automated analysis used by HR departments. I struggle to find the best words to describe what I do and what I like/dislike. In one phone call [Writer] was able to listen to me blather on and craft my experiences into an outstanding package.
M. J. on October 15, 2021
Extreme Appreciation
[Writer] created an eye-popping & creative resume tailored to my individual needs after carefully reviewing my transitional situation with me. I am extremely happy with how she crafted my beautiful resume for my specific needs. [Writer] was very professional, personable and provided me very honest and direct feedback and insight. Lastly, she kept her promises on resume delivery and follow-up timing – great communication that assured me I was in good hands.
F. J. on July 15, 2021
I Will 100% Be Back
I approached hiring Find My Profession as an investment in my future and it ABSOLUTELY paid off. [Writer] was attentive, responsive, and highly professional. After meeting with me to discuss my career history, she put my work into words that helped me shine in my job search. I'm recommending this service to everyone I know and I will 100% be back when I need this service again.
K. M. on March 1, 2022
I Am 110% Satisfied
[Writer] provided exactly what I wanted. I am 110% satisfied with the completed project which includes a resume, cover letter, and LinkedIn Profile. It was completed in the time frame that was agreed upon, and delivered more than I was expecting. Do not bother looking anywhere else, [Writer] is wicked awesome and a true professional!
C. S. on June 21, 2022
Immediate Results
On the same day I received the final resume draft, I applied to a few jobs and got an interview request the next day.
Visit Find My Profession
ResumeZest is trusted by professionals from companies like Google, Amazon, Apple, Oracle, GE, Adobe, Uber, and Facebook. Their resume writing team has written resumes for more than 75 industries. A 60-day interview guarantee backs up every resume they write. Each resume is also ATS compliant and keyword-optimized.
PROS
ResumeZest is a very well-rounded company. They offer affordable pricing and quick turnaround times. You will work with a high-quality, certified writer and receive excellent customer service. They are also members of the Professional Association of Resume Writers and Career Coaches (PARW/CC).
CONS
ResumeZest is one of the newer companies on this list. While they do a great job and their writers have many years of experience, the company was only founded in 2020.
REVIEWS
5/5 based on 50 Google reviews
5/5 based on 9 Facebook reviews
5/5 based on 3 Yelp reviews
4.8/5 based on 56 Sitejabber reviews
4.8/5 based on 52 Trustpilot reviews
TURNAROUND
3 – 5 business days (can expedite to 2 business days)
COST
$279 – $479 USD
CONTACT
(888) 530-4911 or help@resumezest.com
Visit ResumeZest
The CV Centre is an exclusive team of highly skilled CV writers who have had years of experience working across a wide range of industry sectors. James Innes is the Founder and Chairman of The CV Centre with over two decades of experience in the field. He is also the author of five best-selling career books.
PROS
James and his team of writers offer services across 12 countries. They stand behind a 100% satisfaction guarantee for all their clients. They also provide a free CV review service.
CONS
The CV Centre provides a wide range of services, yet we could not find any CV samples to review on their website. The website is not very visually appealing.
REVIEWS
4.6/5 based on 36 Google reviews
TURNAROUND
3 – 5 business days (can expedite to 48 hours)
COST
R1150 – R7400
CONTACT
+27 87 250 0027 or customerservices@cvcentre.co.za
Visit The CV Centre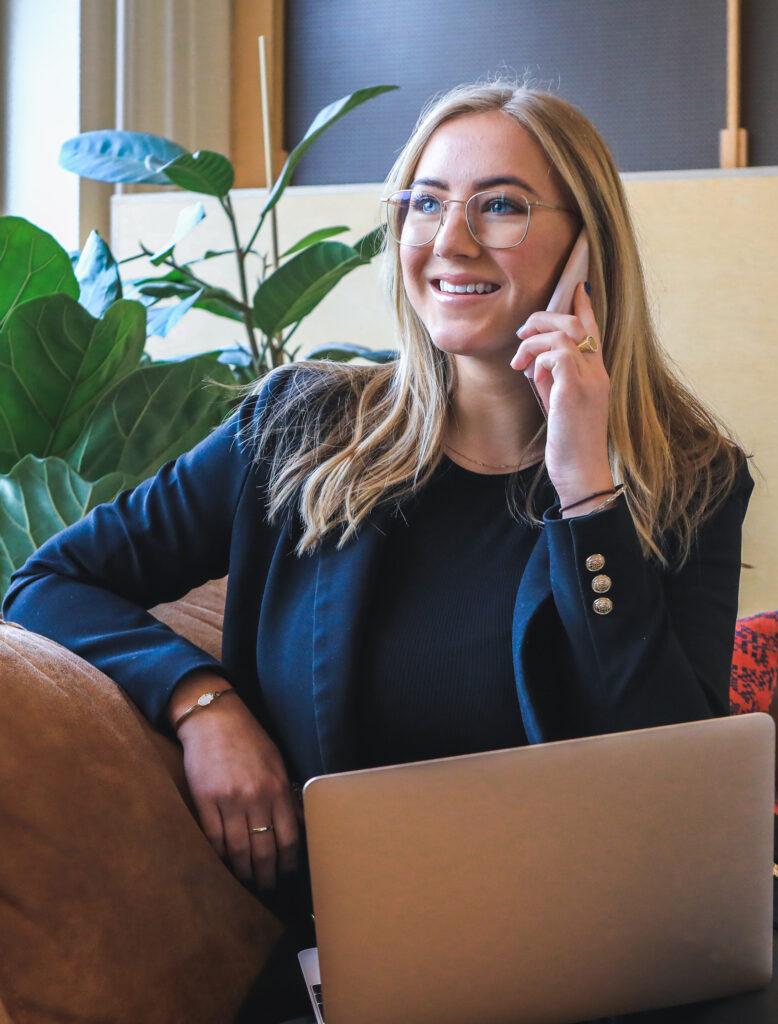 Need A Career Coach?
Have you considered hiring a career coach to help with your job search? You don't have to do it alone. Check out our list of the best career coaches.
Visualize Resourcing is an award-winning CV writing service in South Africa. They take a unique and individualized approach to CV writing and personal branding. They do not use templates; instead, they custom design each CV for a more personalized experience. Vanessa Carlson is the founder of the company.
PROS
Visualize Resourcing has a qualified team of professional CV writers with many years of experience in HR/recruitment and graphic designing. They also provide a 100% satisfaction guarantee.
CONS
They chose not to disclose their pricing structure on the website. Also, the website is not very well optimized, considering they are an executive CV writing service. We could not find any info on the writers, either.
REVIEWS
4.9/5 based on 49 Google reviews
TURNAROUND
3 – 5 business days (can expedite)
COST
~R5000+
CONTACT
+27 11 894 2488 or info@visualize.org.za
Visit Visualize Resourcing
CVforLife is a professional CV writing service and local job search company based in Johannesburg. They have a team of professional CV writers who serve clients across all industries. In addition to CV writing, they do LinkedIn makeovers, cover letters, career coaching, and more.
PROS
CVforLife has a well-rounded team of experts. They provide competitive pricing packages compared to other similar services in South Africa. They also offer professional headshots with all packages to complete your branding profile.
CONS
The design of the website is not very functional, and is not optimized for desktop viewing. You need to contact the company to select and purchase a resume package.
REVIEWS
5/5 based on 22 Google reviews
TURNAROUND
Not found
COST
R2500 – R6500
CONTACT
+27 76 5981455 or robert@cvforlife.co.za
Visit CVforLife
CV Profs is a global executive CV writing company based out of South Africa. They have been in the business since 2006. Numerous testimonials back up CVProfs' world-class executive CV writing and editing services. Their high-level clientele includes CEOs, CFOs, CTOs, Chairmans, Executive Directors, and more.
PROS
They work one on one with each client to better understand their career goals and objectives before writing a CV. CVProfs provide spouse, family, and corporate packages. They also create CVs for immigration and work visa requirements.
CONS
This company does not have a standardized pricing structure. They quote individually based on your experience level and industry. You will have to contact them to request a free quote.
REVIEWS
5/5 based on 6 Google reviews
TURNAROUND
Not found
COST
~R5000+
CONTACT
+27 62 100 4625 or sales@cvprofs.co.za
Visit CV Profs
SA CV Writing is a one-of-a-kind CV writing service in South Africa. They specialize in designing personal profiles, infographic CVs, animated explainer CVs, traditional CVs, LinkedIn profiles, cover letters, and more. Liesel Cloete is the senior professional writer and co-founder of SA CV Writing.
PROS
The company works on a wide range of CVs for both South African and international job markets. They have a track record of clients securing high-profile jobs at major local and global companies.
CONS
SA CV Writing states that their clients are placed at global companies, yet there is no solid info on the website to backup their claims. There's no fixed pricing structure found on the website.
REVIEWS
TURNAROUND
Not found
COST
~R4000+
CONTACT
+27 76 938 2744 or info@sacvwriting.co.za
Visit SA CV Writing