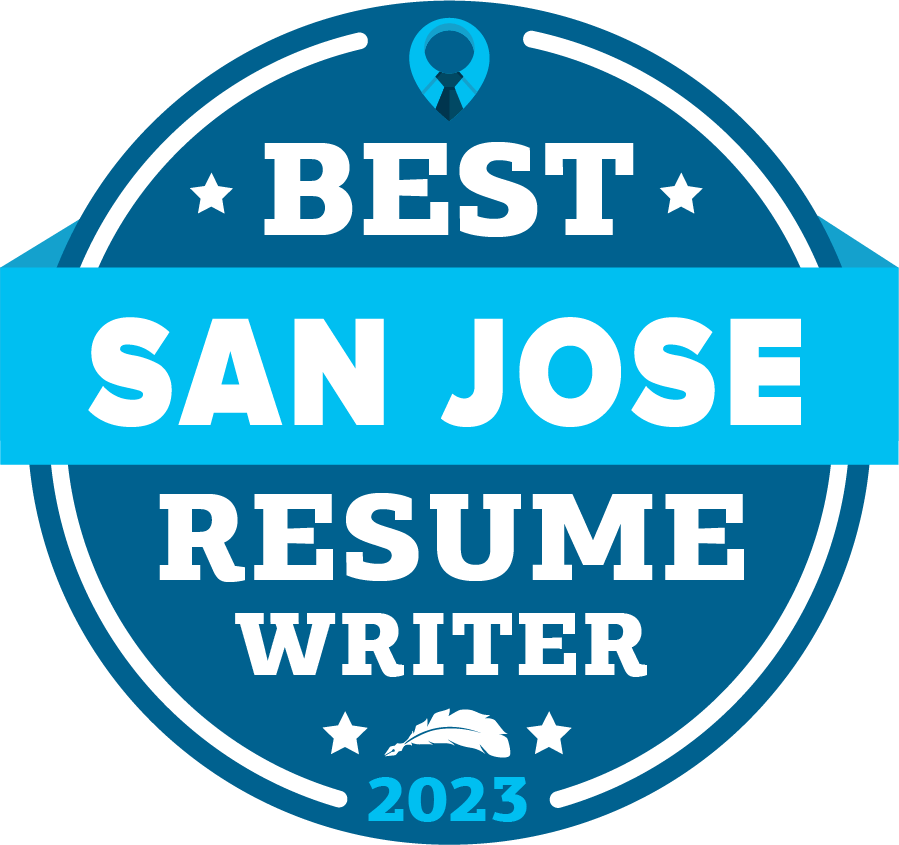 2022 Winners: Add your badge to your marketing materials.
The San Jose job market is savage.
You know it. We know it. Everyone knows it.
Having a competitive edge makes a huge difference if you want to stand out to hiring managers.
You need a resume writer that's as skilled as you are.
It's easy to find a San Jose resume writer who can write you a mediocre resume.
But an expert resume writer with experience in your niche?
Well, that's a bit harder.
Advancing your career is a top priority and we take that as seriously as you do.
Our list of the top resume writers in San Jose was made with you in mind.
Best Resume Services in
San Jose


4

4
5

5
6

6
7

7
8

8
9

9
10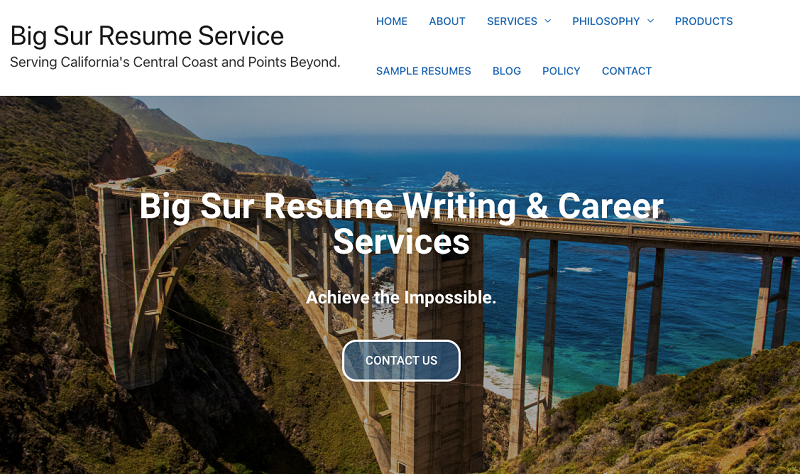 10
See more services
See less services
How We Choose Winners
Each of the San Jose resume services below was reviewed by a Certified Professional Resume Writer (CPRW) taking into consideration the following:
The cost of the service compared to other San Jose resume writers.
The speed at which the resume is completed.
Overall experience, awards, and certifications.
The design, style, and overall look of the resume.
Guarantees, number of edits, and reviews.
This list was hand-curated to serve all industries, professions, and career levels. While many of the writers on this list are from San Jose, these services are virtually available whether you are in San Jose, Palo Alto, Gilroy, Salinas, Concord, Modesto, or any other California city.
Average San Jose Resume Cost
San Jose
Resume Service Cost
$542
San Jose Resume Writer Reviews
Find My Profession is much more than a San Jose resume writing service. They are a global company whose work has been featured on sites like Forbes, Inc., Zety, Fast Company, and more.
Their elite resume writing team has experience in 85+ industries and professions. This allows them to assign you a professional writer based on your unique background and experience. Every resume also includes a 1-on-1 phone consultation with your writer.
They have successfully landed their clients positions at companies like Apple, Amazon, EA, Oracle, GM, Facebook, DoJ, Morgan Stanley, and Tesla just to name a few.
Find My Profession has 650+ 5-star reviews and offers a 60-day interview guarantee. Every resume created is Applicant Tracking System (ATS) compatible and highly customized to meet your specific needs.
You will work one-on-one with an elite and certified resume writer in the United States. Find My Profession commits to working with each client until they are 100% satisfied. Don't worry about having a limited number of edits or a set amount of time with your writer.
Find My Profession is a virtual company. While they provide services in San Jose, they don't have a physical office for in-person visits. You'll communicate directly with your writer via email and phone calls.
4.9/5 based on 304 Trustpilot reviews
4.7/5 based on 255 Sitejabber reviews
5/5 based on 124 Google reviews
5/5 based on 35 Facebook reviews
5/5 based on 8 BBB reviews
3 – 5 business days (can expedite to 2 business days)
(831) 888-0967 or help@findmyprofession.com
Check out some of our 5-star reviews:
Belda Villalon on July 1, 2022
Thank you
My experience with the entire Find My Profession team has been outstanding. They helped me frame my resume with my experience based on the opportunities I was seeking. I partnered with [Resume Writer] and [Reverse Recruiter], who were both amazing, professional and really know what they are doing. I have already recommended their serves to a few colleagues since they know how to maneuver through the ever-changing hiring process!
BR on September 4, 2022
Excellent Results
I hadn't updated my resume in a few years. Very glad I decided to use Find My Profession for some help. I got in touch with my writer, [Resume Writer], very quickly after signing up. He knew what recruiters are looking for and collected relevant information on my background. He was able to tell my success stories and highlight experience much better than I was on my own. I was so pleased, I added the linked in profile as well.
John on August 18, 2022
Very pleased with services
[Resume Writer] was the Executive Resume Writer who updated my resume, cover letter, and LinkedIn profile. She was very professional, patient, thorough, and was very accepting of my feedback/thoughts. I'm very pleased with the level of service and the end products I was provided.
Michelle T on November 10, 2022
Professional Resume
[Resume Writer] from Find My Profession overhauled my decade old resume which hadn't grown with my career. She also formatted the resume to work with HR software and updated my LinkedIn profile. Due to [Resume Writer's] great work, I am now getting offers which match my current role.
SGM on October 10, 2022
Great Resume Service
I had a great experience working with Find My Profession and with [Resume Writer]. The entire process was very professional, quick and well done. I had everything completed in a week and was happy with the work. I do recommend them to anyone looking to upgrade their resume.
Beh on September 20, 2021
Professional. Experts…
I went into this not knowing what to expect. I found myself needing an expert resume writer after countless failed attempts in positions I am highly qualified for. I knew it was time that I change something and decided to contact the experts. My experience from the onset was nothing short of amazing and professional. [Resume Writer] was absolutely amazing, had great insight, very responsive and knows what he's doing! My resume received the facelift of the century! Believe me! I have recommended this service to my family and friends.
Brian L on August 12, 2022
Was skeptical but…
Honestly, I was skeptical at first but was very pleasantly surprised by the customer service and final product. My experience didn't start off great as I paid for the service but didn't receive a response for a few days. I started to think that I had been scammed, but once I followed up with an email asking what the status was, I was told that my earlier email had been caught in their spam filter. After that, I have nothing but great things to say. Very personalized customer experience and I thoroughly enjoyed speaking with [Resume Writer] who helped me create a top-notch resume and update my LinkedIn profile. I highly recommend using this service if your resume needs an update.
Chad B on May 2, 2022
Wonderful investment
[Resume Writer] was a pleasure to work with. This was a great experience and investment in myself and career. I always feel overwhelmed by creating or updating my resume and I had no idea how to create one that was suitable for today's automated analysis used by HR departments. I struggle to find the best words to describe what I do and what I like/dislike. In one phone call [Resume Writer] was able to listen to me blather on and craft my experiences into an outstanding package. 100% recommend making this investment in yourself.
2
Dan Berman Writing & Editing Services
Dan Berman Writing & Editing Services, aka A2Zwriting.com, is a powerhouse San Jose resume writing service. The founder, Dan Berman, has degrees from both Northwestern and Harvard. He offers a face-to-face option to work together on your resume. The service was started in 1991.
Dan understands that sometimes finances are limited. He's proud to accommodate all budgets and find a custom solution. And, he's very open about his willingness to do so.
The website might turn potential clients off due to its archaic design. Also, the website lacks many important details about the resume writing process and sample resumes.
5/5 based on 52 Google reviews
5/5 based on 35 Yelp reviews
Need Help With Your Job Search?
Did you know there are companies you can hire to help with your job search? Whether you need resume help or want someone to apply to jobs for you, we've reviewed the 20 best agencies to help you find a job.
Pegasus Communications is another San Jose resume writing service with some awesome reviews. The company was founded by Chris Palomino in 2003. Prior to building this service, he worked as principal medical writer and principal technical writer in Silicon Valley for 22+ years.
You will directly work with the founder and experienced resume writer, Chris Palomino. If you're not in need of a full resume overhaul, you can utilize their less expensive resume review service.
Due to an unorthodox design, the website may feel a bit confusing to use. There is no a la carte package for a resume on its own. The bundle includes coaching whether you'd like that or not.
5/5 based on 5 Yelp reviews
4.9/5 based on 15 Google reviews
7 – 10 days (can expedite)
(408) 472-8950 or cpalomino@pegasus-communications.com
Tools for Transition is run by Irene Marshall. Irene is a Certified Professional Resume Writer (CPRW). She has been writing resumes since 2003. Before that, she had a successful career as a recruiter. Her time as a recruiter taught her exactly what employers are looking for on a resume.
Irene offers a collaborative, screen share "Resume in a Day" writing process. You and Irene both work together on your resume to get it ready the same day.
Irene works on an hourly basis. That means if your resume ends up needing more than two hours, it can cost more than most other services on our list.
5/5 based on 3 Yelp reviews
5/5 based on 1 Google review
(510) 790-9005 or info@toolsfortransition.com
Resumes Tailored Write is a San Jose resume writing service with over 15 years of experience in the Silicon Valley recruitment scene. Founded by Tiara Cortez Miller, the service seems to have their fingers on the tech-dominant job market of San Jose. Tiara earned her Masters of Science in Organizational Development.
Past clients have wonderful things to say about Resumes Tailored Write. Clients have been interviewed or hired by Amazon, Cisco, Google, Hitachi, Kaiser, and more.
The company doesn't offer any interview or satisfaction guarantees with the resume service. Also, there are no resume samples for you to review on the website.
5/5 based on 8 Yelp reviews
(408) 679-5105 or resumestailoredwrite@gmail.com
Inside Recruiter is a very popular resume service. No wonder; their clients have snagged jobs at Google, Uber, and Netflix. All of their writers have recruiting backgrounds. So, this company gives you insider help. Plus, each writer on IR's roster specializes in different fields. They have an office in San Jose.
Inside Recruiter offers a 40% discount for repeat clients. The resume package comes with free follow-up edits for 1 month. Also, your resume is worked on by two resume experts.
The regular turnaround time is longer than many other services on our list. There are no sample resumes available on the website. You have to send a request to review samples.
5/5 based on 208 Yelp reviews
5/5 based on 4 Facebook reviews
5/5 based on 3 Google reviews
5/5 based on 2 Yellow Pages reviews
5/5 based on 1 Angie's List review
14 days (can expedite to 3 days)
(424) 258-0991 or info@insiderecruiter.com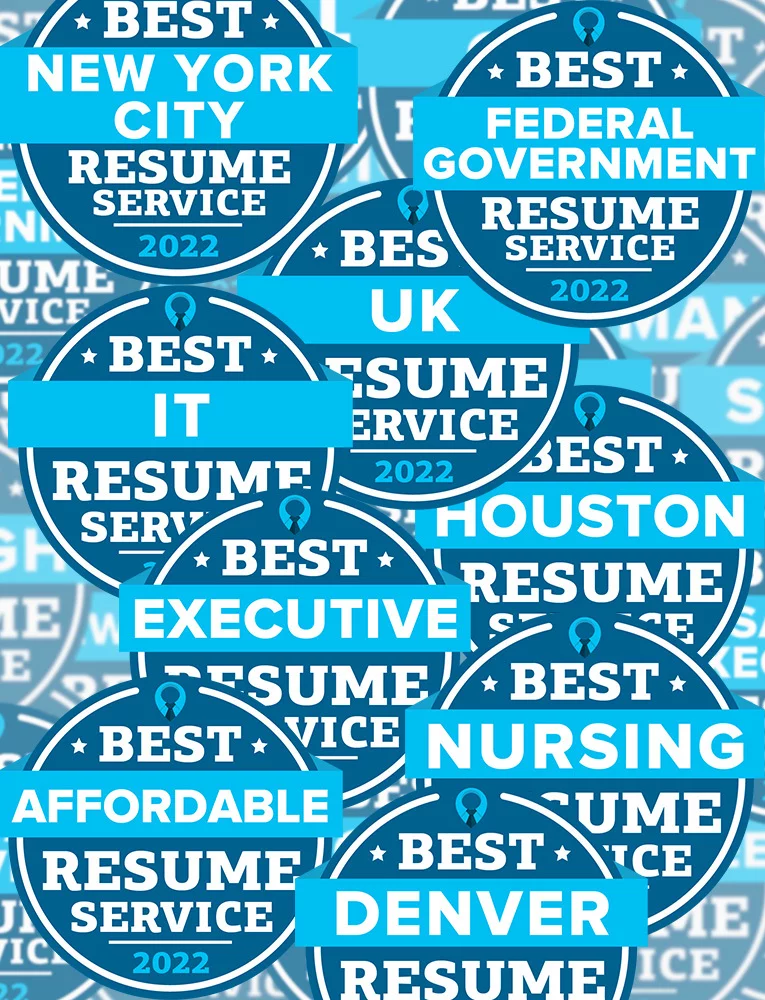 Is Your Resume Working Properly?
If you are having trouble landing interviews, it might be time to hire a professional resume writer. Check out our list of the 750+ best resume writers and start landing more interviews!
7
Brian Holihan's Resume Writing Innovations
Brian Holihan's Resume Writing Innovations is truly a red herring at first glance. You may not expect pictures of a professional resume writer playing guitar on the Great Wall of China to pop up when you visit their website. But you see exactly that here. Nevertheless, this unique approach is what sets this service apart.
Brian is focused on building new perspectives for clients based on their careers as well as cultures around the world. Pretty cool, if you ask us. His resume writing process is flexible and personalized.
Being a bit unconventional, Brian's approach to resume writing and career development may not be everyone's cup of tea. Also, a few resume samples on the website would have been nice.
5/5 based on 21 Google reviews
5/5 based on 16 Thumbtack reviews
4.5/5 based on 39 Yelp reviews
(408) 245-1212 or holihanbrian@gmail.com
8
Personal Touch Writing Services
Personal Touch Writing Services was created by Megan Saulsbury. The company's streamlined services and PR know-how have earned them a spot on our list of the best resume writers in San Jose. Megan earned her BA in Communication Studies from Cal Poly SLO.
They offer free quotes before utilizing their services. The founder of the company, Megan, brings over 15 years of industry experience to the table. The turnaround time is quicker than average.
The resume packages only include a 30-minute phone consultation. You will only get one round of edits with the resume writing service. There are no resume samples to review on the site.
5/5 based on 12 Yelp reviews
5/5 based on 1 Facebook review
(408) 857-9527 or personaltouchwritingservices@gmail.com
9
Brian Boortz Public Relations
Brian Boortz Public Relations started as Boortz Resume & PR. They planted roots as a resume service before expanding to a larger focus on public relations. It's clear that this service has the chops to help you market yourself. They're located in Los Gatos and gladly welcome clients to visit their office.
As a PR agency, they have a well-rounded approach to resume writing. After all, a resume is essentially a reputation management strategy to help you nail the job of your dreams.
The website is fairly sparse. So, if you're the type to really read up on companies before using them, you might be underwhelmed by the lack of information on their website.
5/5 based on 2 Yelp reviews
(408) 399-2700 or brian@brianboortz.com
10
Big Sur Resume Writing and Career Services
Big Sur Resume Writing and Career Services is owned by Hans Larson and is new to the resume scene. Hans is an Academy Certified Resume Writer (ACRW). He specializes in offering career services for career changes and maritime industry job seekers. He worked in the United States Merchant Marine for 17 years.
This resume writing service is one of the most affordable among the services on our list. Also, you have the option to meet your writer face to face in Monterey.
You will get only two rounds of free revisions with the resume service. This is a new company so it lacks customer reviews on third-party review platforms.
(504) 908-0675 or leiferickson442@yahoo.com
Previous Years Winners
Resume Writing Winners (2021)
Find My Profession, Dan Berman Writing & Editing Services, Pegasus Communications, Tools for Transition, Resumes Tailored Write, Inside Recruiter, Brian Holihan's Resume Writing Innovations, Personal Touch Writing Services, Brian Boortz Public Relations, Big Sur Resume Writing and Career Services