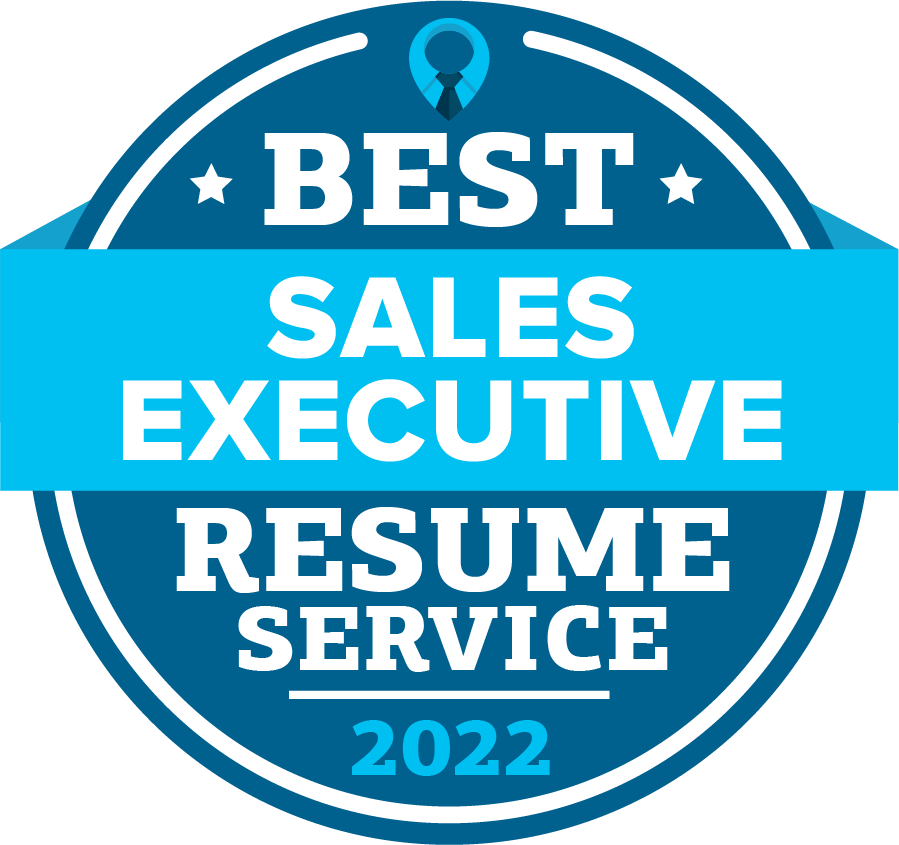 Add your badge to your marketing materials.
The sales world can be cutthroat. As a professional seeking sales leadership roles, you will be facing the toughest competition who has been trained and groomed to knock down doors.
A sales executive resume is your first line of offense when pitching yourself to new companies.
If you can't sell yourself on paper, any employer will doubt your abilities to perform as a sales leader.
Luckily, there are a few ways you can outshine your competition.
One of those ways is by utilizing the services of an experienced sales resume writer. To save you time, we've compiled a list of the top resume writing services for sales executives.
Best Resume Services for
Sales Executives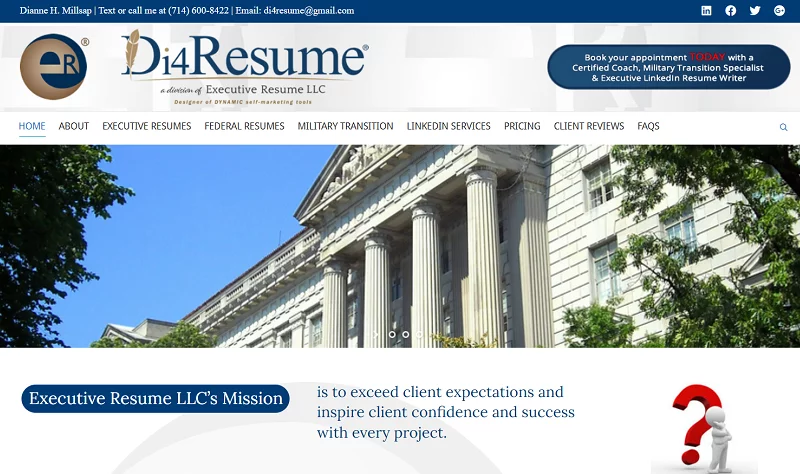 4

4
5

5
6

6
7

7
8

8
See more services
See less services
How We Choose Winners
Each of the sales executive resume services below was reviewed by a Certified Professional Resume Writer (CPRW) taking into consideration the following:

Cost
The cost of the service compared to other sales executive resume writers.

Turnaround
The speed at which the resume is completed.

Credentials
Overall experience, awards, and certifications.

Resume Design
The design, style, and overall look of the resume.

Customer Service
Guarantees, number of edits, and reviews.
This list was hand-curated to serve all executive sales professions and industries. These jobs include high-level sales roles, upper management, director, VP, and C-level sales roles.
Average Sales Executive Resume Cost
Sales Executive
Resume Service Cost
Average Resume Cost
$1072
Resume Cost Range
Sales Executive Resume Writer Reviews
Find My Profession is much more than a sales executive resume writing service. They are a global company whose work has been featured on sites like Forbes, Inc., Zety, Fast Company, and more.
Their elite resume writing team has experience in 85+ industries and professions. This allows them to assign you a professional writer based on your unique background and experience. Every resume also includes a 1-on-1 phone consultation with your writer.
They have successfully landed their clients positions at companies like Apple, Amazon, EA, Oracle, GM, Facebook, DoJ, Morgan Stanley, and Tesla just to name a few.
Find My Profession has 650+ 5-star reviews and offers a 60-day interview guarantee. Every resume created is Applicant Tracking System (ATS) compatible and highly customized to meet your specific needs.
PROS
You will work one-on-one with an elite and certified resume writer in the United States. Find My Profession commits to working with each client until they are 100% satisfied. Don't worry about having a limited number of edits or a set amount of time with your writer.
CONS
Find My Profession is a virtual company. While they provide services in your area, they don't have a physical office for in-person visits. You'll communicate directly with your writer via email and phone calls.
REVIEWS
5/5 based on 124 Google reviews
5/5 based on 35 Facebook reviews
5/5 based on 8 BBB reviews
4.9/5 based on 304 Trustpilot reviews
4.7/5 based on 255 Sitejabber reviews
TURNAROUND
3 – 5 business days (can expedite to 2 business days)
COST
$395 – $995
CONTACT
(831) 888-0967 or help@findmyprofession.com
Check out some of our 5-star reviews:
H. S. on April 11, 2022
Top Shelf Service
I used one of the Find My Profession writers to clean up and modernize my personal documents. The level of knowledge and know-how was stellar. The response was prompt and timely. The writer delivered the product on time and with quality. I was extremely pleased with this service and paid a fraction of what other services charge for similar products and support.
C. B. on May 2, 2022
100% Recommend
[Writer] was a pleasure to work with. This was a great experience and investment in myself and career. I always feel overwhelmed by creating or updating my resume and I had no idea how to create one that was suitable for today's automated analysis used by HR departments. I struggle to find the best words to describe what I do and what I like/dislike. In one phone call [Writer] was able to listen to me blather on and craft my experiences into an outstanding package.
M. J. on October 15, 2021
Extreme Appreciation
[Writer] created an eye-popping & creative resume tailored to my individual needs after carefully reviewing my transitional situation with me. I am extremely happy with how she crafted my beautiful resume for my specific needs. [Writer] was very professional, personable and provided me very honest and direct feedback and insight. Lastly, she kept her promises on resume delivery and follow-up timing – great communication that assured me I was in good hands.
F. J. on July 15, 2021
I Will 100% Be Back
I approached hiring Find My Profession as an investment in my future and it ABSOLUTELY paid off. [Writer] was attentive, responsive, and highly professional. After meeting with me to discuss my career history, she put my work into words that helped me shine in my job search. I'm recommending this service to everyone I know and I will 100% be back when I need this service again.
K. M. on March 1, 2022
I Am 110% Satisfied
[Writer] provided exactly what I wanted. I am 110% satisfied with the completed project which includes a resume, cover letter, and LinkedIn Profile. It was completed in the time frame that was agreed upon, and delivered more than I was expecting. Do not bother looking anywhere else, [Writer] is wicked awesome and a true professional!
C. S. on June 21, 2022
Immediate Results
On the same day I received the final resume draft, I applied to a few jobs and got an interview request the next day.
Visit Find My Profession
2
Rebecca Henninger Career Services
Rebecca Henninger Career Services is a New Jersey resume writing service. It was founded in 2010 and is run by Rebecca Henninger herself. In 2016 she had the accomplishment of being recognized as a top career website by Career Ignite. Rebecca is a Certified Resume Writer and she never subcontracts your resume to anyone else.
PROS
Rebecca provides unparalleled customer service since you work directly with her at all times. Another bonus is that she has an excellent sample resume for an experienced sales professional on the website. Rebecca does not use any templates, so rest assured that you will have an effective sales resume if you work with her.
CONS
Rebecca has a longer turnaround than most sales resume writing services. That could be an issue if your dream job has recently been posted and you need a resume ASAP. Rebecca is the only resume writer, so if she is too busy then she might not be able to take you on as a client.
REVIEWS
5/5 based on 13 Google reviews
5/5 based on 2 Facebook reviews
4.5/5 out of 16 Trustpilot reviews
TURNAROUND
2 weeks
COST
$1,297+
CONTACT
(973) 270-1777 or rebecca@rhresumes.com
Visit Rebecca Henninger
Di4Resume was founded by Dianne H. Millsap back in 1984. That is longer than many resume writers have been alive. All jokes aside, Dianne has seen it all when it comes to resumes and thus knows the ins and outs of the game. It is safe to say that Dianne can whip up one of the best sales professional resumes out there.
PROS
Di4Resume does not up-charge their clients at all and there are no hidden costs associated with their service. Dianne has the experience necessary to tell the story of your career and craft an amazing professional sales resume.
CONS
Di4Resume does not have any sample resumes on their website, so we don't have any idea as to what their resumes look like. The turnaround time is also quite long compared to others on the list.
REVIEWS
5/5 based on 5 Yelp reviews
5/5 based on 2 Google reviews
TURNAROUND
5 – 15 business days
COST
$1,500+
CONTACT
(760) 687-6466 or Di4Resume@gmail.com
Visit Di4Resume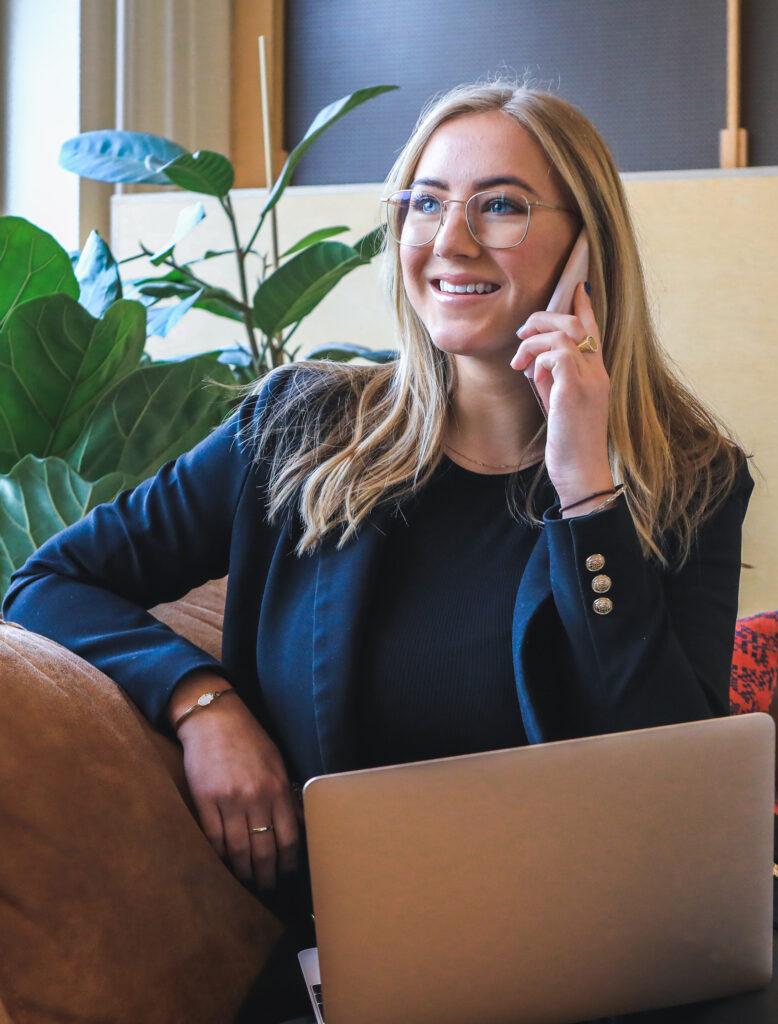 Need A Career Coach?
Have you considered hiring a career coach to help with your job search? You don't have to do it alone. Check out our list of the best career coaches in America.
4
Naviga Recruiting & Executive Search
Naviga Recruiting & Executive Search was founded in 2002 by Kathleen Steffey. They have grown significantly since then, now having more than 10 employees working for them. They offer a wide variety of services such as career coaching, interview coaching, and recruiting. This Tampa-based firm recruits for companies all over the country.
PROS
Naviga Recruiting & Executive Search has a solid reputation as an executive search firm and you can use that to your advantage, seeing that they could have some awesome openings that they are looking to fill. They also have a great sample resume for an experienced sales professional on their website.
CONS
Naviga Recruiting & Executive Search is not focused on resume writing. As we've mentioned before, this is always something to consider to when choosing a sales resume writing service. It's also worth mentioning that there aren't many 3rd party reviews for this service to give a clear picture of client satisfaction.
REVIEWS
4.2/5 based on 12 Google reviews
TURNAROUND
Not found
COST
$597
CONTACT
(866) 487-4156 or info@navigarecruiting.com
Visit Naviga Recruiting
Advanced Write Resumes is a boutique career and resume writing service. Founded by Alan Plath, the goal of Advanced Write Resumes is to help people showcase their skill sets and achieve professional success. You will be able to showcase all of your skills in an impressive sales executive resume if you choose this service for resume help.
PROS
Advanced Write Resumes has the experience and attitude necessary to help you nab that high-level sales job. Alan has written over 2,500 resumes himself and he is a certified Master Resume Writer. There are not too many professional resume writers who have that distinction.
CONS
Advanced Write Resumes is one of the more expensive resume services that you will find on this list. You can easily spend over $3,000 if you choose to add some of the extra services they offer. The rush service is also expensive, starting at $550.
REVIEWS
5/5 based on 4 Facebook review
TURNAROUND
7 – 10 business days
COST
$995 – $1,644
CONTACT
(716) 909-3485 or aplath@advancedwriteresumes.com
Visit Advanced Write Resumes
Resume Writers' Ink is run by Tina Kashlak Nicolai, a talented HR specialist and journalist. She can take your professional sales resume and turn it into a sales executive resume. A portion of their sales goes to pet rescue cases, which is quite the noble cause, particularly for animal lovers. Resume Writers' Ink also offers career branding and DISC profile assessment in addition to resume writing.
PROS
Resume Writers' Ink offers an infographic resume service that could help you stand out from a sea of talented individuals. They are also very passionate about many different causes and donate time and money to anything that they can.
CONS
Resume Writers' Ink does not list any resume samples on their website. Additionally, we could not find any information about an interview or a satisfaction guarantee.
REVIEWS
5/5 based on 1 Facebook review
TURNAROUND
5+ business days
COST
$600 – $1,000
CONTACT
(407) 578-1697 or tina@resumewritersink.com
Visit Resume Writers' Ink
7
Executive Resumes Atlanta
Executive Resumes Atlanta serves Atlanta and other large metropolitan areas. The service was founded by Colleen Reyerson in 2001 and has been in business ever since. Colleen understands how to tell the story of your career in order to build a great sales executive resume. Sales is all about selling yourself and Colleen will help you do just that.
PROS
Executive Resumes Atlanta focuses almost exclusively on resumes. That is different than many resume services, where there are multiple concentrations and offerings. Colleen is the only writer at Executive Resumes Atlanta so you are bound to receive great customer service.
CONS
Executive Resumes Atlanta does not have any prices listed on their website. You will have to have a conversation with Colleen in order to determine a final price for your resume. There is no rush service available, so you have to wait for the standard turnaround time.
REVIEWS
4.2/5 based on 6 Google reviews
3.5/5 based on 3 Yelp reviews
TURNAROUND
5 – 7 business days
COST
$800+
CONTACT
(678) 574-3271 or colleen@executiveresumesatlanta.com
Visit Executive Resumes
8
Kelley Resumes & Wordsmithing
Kelley Resumes & Wordsmithing is a TORI-nominated resume writing service. Melissa Kelley is the founder of Kelley Resumes & Wordsmithing. Melissa is a Certified Professional Resume Writer (CPRW) with over 25 years of experience in resume writing and editing services.
PROS
The company provides discounts for full-time students, new graduates, veterans, military/veteran dependents, and anyone who has been unemployed one year or longer. Melissa also offers free consultations.
CONS
Prices are not mentioned on the site. You have to book a free consultation with Melissa to know about the pricing of the packages. The website lacks resume samples for you to review.
REVIEWS
5/5 based on 3 Google reviews
4/5 based on 2 Yelp reviews
TURNAROUND
7 – 10 business days (can expedite to 5 days)
COST
~$500+
CONTACT
(720) 588-9793 or melissak@kelres.com
Visit Kelley Resumes
Previous Years Winners
Resume Writing Winners (2021)
Find My Profession, The Job Girl (now Rebecca Henninger Career Services), Di4Resume, Naviga Recruiting & Executive Search, Advanced Write Resumes, Resume Writers' Ink, Executive Resumes Atlanta