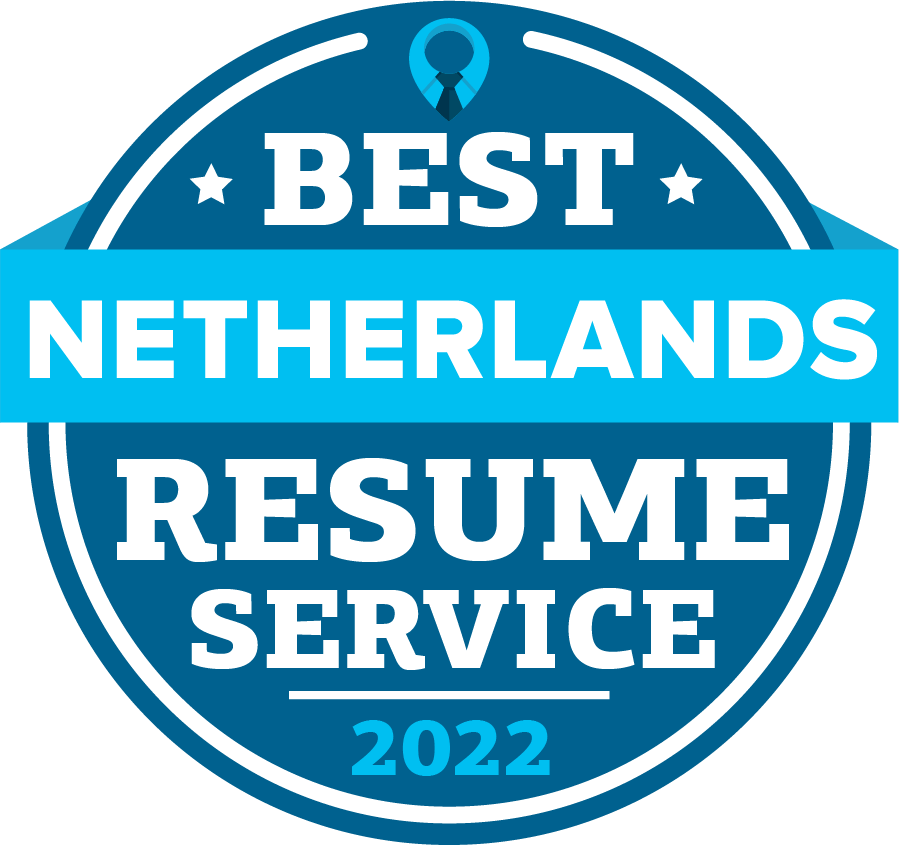 2022 Winners: Add your badge to your marketing materials.
The Netherlands is a great place to work.
However, landing a job in this country isn't always easy, for more reasons than one.
Not only is the Netherlands a good place to live, but it is also one of the best places to maintain a healthy work/life balance.
It's no wonder the job market is teeming with many job seekers.
Plenty of career professionals want to work here, and as such, the competition keeps getting tougher.
If you want to stay ahead, you'll need a compelling CV, crafted by a professional resume/CV service.
This article is here to help you with that very thing!
We have done the research for you and compiled a list of the best CV services in the Netherlands.
Note: For the sake of this article, we will be using "resume" and "CV" interchangeably. Each of the companies below offers elite resume/cv writing services to fit any job seekers' needs.
Best Resume Services in
Netherlands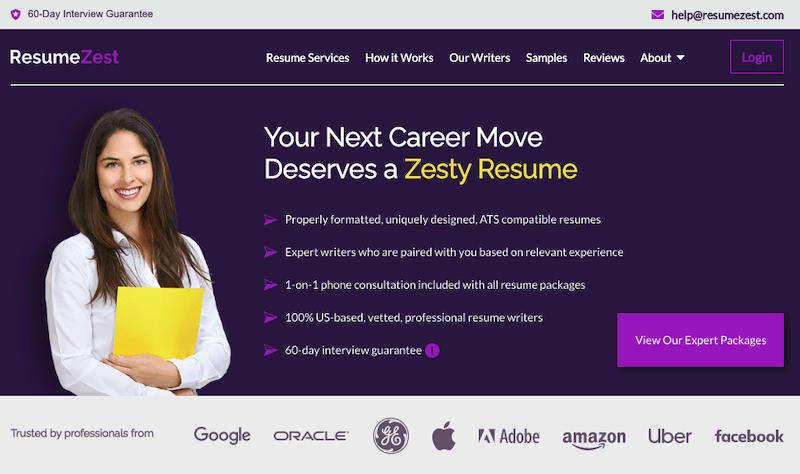 4

4
5

5
6
6
7

7
8

8
See more services
See less services
How We Choose Winners
Each of the Netherlands resume services below was reviewed by a Certified Professional Resume Writer (CPRW) taking into consideration the following:

Cost
The cost of the service compared to other Netherlands resume writers.

Turnaround
The speed at which the resume is completed.

Credentials
Overall experience, awards, and certifications.

Resume Design
The design, style, and overall look of the resume.

Customer Service
Guarantees, number of edits, and reviews.
This list was hand-curated to serve all industries, professions, and career levels. Many of the writers on this list are from the Netherlands. These services are virtually available whether you reside in Amsterdam, Utrecht, Rotterdam, The Hague, Haarlem, or any other city in the Netherlands.
Average Netherlands Resume Cost
Netherlands
Resume Service Cost
Average Resume Cost
$555
Resume Cost Range
Netherlands Resume Writer Reviews
Find My Profession is much more than a Netherlands resume writing service. They are a global company whose work has been featured on sites like Forbes, Inc., Zety, Fast Company, and more.
Their elite resume writing team has experience in 85+ industries and professions. This allows them to assign you a professional writer based on your unique background and experience. Every resume also includes a 1-on-1 phone consultation with your writer.
They have successfully landed their clients positions at companies like Apple, Amazon, EA, Oracle, GM, Facebook, DoJ, Morgan Stanley, and Tesla just to name a few.
Find My Profession has 650+ 5-star reviews and offers a 60-day interview guarantee. Every resume created is Applicant Tracking System (ATS) compatible and highly customized to meet your specific needs.
PROS
You will work one-on-one with an elite and certified resume writer. Find My Profession commits to working with each client until they are 100% satisfied. Don't worry about having a limited number of edits or a set amount of time with your writer.
CONS
Find My Profession is a virtual company headquartered in the US. While they are extremely well versed in writing effective resumes for the Dutch job market, they don't have an office for in-person visits.
REVIEWS
5/5 based on 124 Google reviews
5/5 based on 35 Facebook reviews
5/5 based on 8 BBB reviews
4.9/5 based on 304 Trustpilot reviews
4.7/5 based on 255 Sitejabber reviews
TURNAROUND
3 – 5 business days (can expedite to 2 business days)
COST
$395 – $995 USD
CONTACT
(831) 888-0967 or help@findmyprofession.com
Check out some of our 5-star reviews:
H. S. on April 11, 2022
Top Shelf Service
I used one of the Find My Profession writers to clean up and modernize my personal documents. The level of knowledge and know-how was stellar. The response was prompt and timely. The writer delivered the product on time and with quality. I was extremely pleased with this service and paid a fraction of what other services charge for similar products and support.
C. B. on May 2, 2022
100% Recommend
[Writer] was a pleasure to work with. This was a great experience and investment in myself and career. I always feel overwhelmed by creating or updating my resume and I had no idea how to create one that was suitable for today's automated analysis used by HR departments. I struggle to find the best words to describe what I do and what I like/dislike. In one phone call [Writer] was able to listen to me blather on and craft my experiences into an outstanding package.
M. J. on October 15, 2021
Extreme Appreciation
[Writer] created an eye-popping & creative resume tailored to my individual needs after carefully reviewing my transitional situation with me. I am extremely happy with how she crafted my beautiful resume for my specific needs. [Writer] was very professional, personable and provided me very honest and direct feedback and insight. Lastly, she kept her promises on resume delivery and follow-up timing – great communication that assured me I was in good hands.
F. J. on July 15, 2021
I Will 100% Be Back
I approached hiring Find My Profession as an investment in my future and it ABSOLUTELY paid off. [Writer] was attentive, responsive, and highly professional. After meeting with me to discuss my career history, she put my work into words that helped me shine in my job search. I'm recommending this service to everyone I know and I will 100% be back when I need this service again.
K. M. on March 1, 2022
I Am 110% Satisfied
[Writer] provided exactly what I wanted. I am 110% satisfied with the completed project which includes a resume, cover letter, and LinkedIn Profile. It was completed in the time frame that was agreed upon, and delivered more than I was expecting. Do not bother looking anywhere else, [Writer] is wicked awesome and a true professional!
C. S. on June 21, 2022
Immediate Results
On the same day I received the final resume draft, I applied to a few jobs and got an interview request the next day.
Visit Find My Profession
ResumeZest is trusted by professionals from companies like Google, Amazon, Apple, Oracle, GE, Adobe, Uber, and Facebook. Their resume writing team has written resumes for more than 75 industries. A 60-day interview guarantee backs up every resume they write. Each resume is also ATS compliant and keyword-optimized.
PROS
ResumeZest is a very well-rounded company. They offer affordable pricing and quick turnaround times. You will work with a high-quality, certified writer and receive excellent customer service. They are also members of the Professional Association of Resume Writers and Career Coaches (PARW/CC).
CONS
ResumeZest is one of the newer companies on this list. While they do a great job and their writers have many years of experience, the company was only founded in 2020.
REVIEWS
5/5 based on 50 Google reviews
5/5 based on 9 Facebook reviews
5/5 based on 3 Yelp reviews
4.8/5 based on 56 Sitejabber reviews
4.8/5 based on 52 Trustpilot reviews
TURNAROUND
3 – 5 business days (can expedite to 2 business days)
COST
$279 – $479 USD
CONTACT
(888) 530-4911 or help@resumezest.com
Visit ResumeZest
3
Quality Resume Services
Quality Resume Services is run by Rob van Zoelen. He has over 20 years of experience, has written thousands of CVs, and has matched nearly as many people with their dream jobs. The agency offers to help you craft a unique CV to increase your chances of landing a new job, promotion, or career change.
PROS
You are allowed unlimited revisions of your work until you are satisfied. You also have the choice of making a resume/CV in Dutch or in the English language. Finally, you are assigned a personal career coach.
CONS
Quality Resume Services is a virtual company. They do not have a physical office for in-person meetings, and their services are provided remotely. Also, they do not offer a satisfaction guarantee to go with their CV/resume writing services.
REVIEWS
5/5 based on 11 Google reviews
TURNAROUND
2 – 3 business days
COST
€225 – €395
CONTACT
06-50 97 94 75 or rob@qualityresumeservices.com
Visit Quality Resume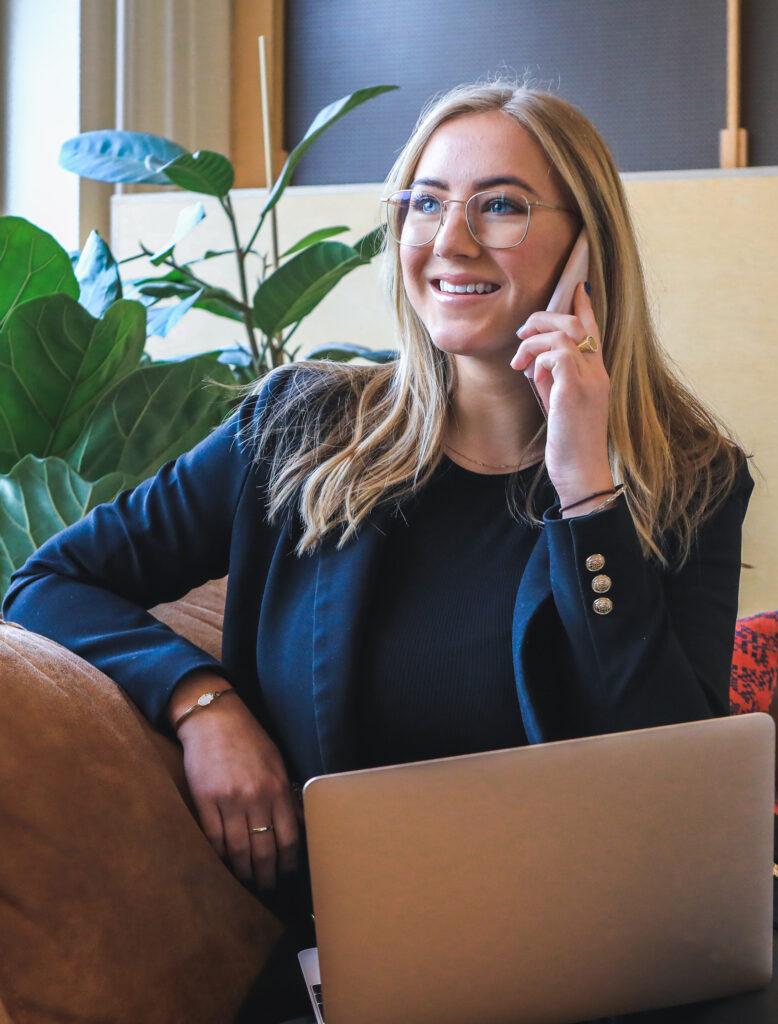 Need A Career Coach?
Have you considered hiring a career coach to help with your job search? You don't have to do it alone. Check out our list of the best career coaches.
Together Abroad is a career support agency based in Den Haag. It was created in 2009 with a vision to help new Netherlands immigrants find jobs. Its founder, Linda van Orsouw, is a talent counselor who offers a host of services ranging from career counseling and outplacement support to CV and resume checking and rewriting.
PROS
The agency has a physical office, a feature that makes communication easier. In addition, they do not only offer CV services, but also provide expert job search coaching.
CONS
Your resume is created during your 1 – 3 month long carer coaching commitment. If you need a quick turnaround time, this is probably not the best service for you.
REVIEWS
5/5 based on 2 Facebook reviews
4/5 based on 1 Google review
TURNAROUND
Not found
COST
€995+
CONTACT
+31(0)622966737 or l.van.orsouw@togetherabroad.nl
Visit Together Abroad
TOSS offers a professional and qualitative CV writing service. With over 20 years of experience, a dedicated and efficient team of professional writers, and an emphasis on quality and commitment, TOSS CV service is one strong contender on this list.
PROS
The details of their members of staff can be found on their website, so you know who you are working with. The website also hosts a sleek and simple interface, which makes navigation easy.
CONS
They do not offer any details about their pricing or turnaround time. We also could not find adequate information about the process of the CV writing services they offer.
REVIEWS
3.9/5 based on 7 Google reviews
TURNAROUND
Not found
COST
~€200+
CONTACT
+3120 261 9447 or info@toss-group.com
Visit TOSS
The Career Spark is another popular Netherlands-based CV writing service. The agency was created by Haris Achterberg, an expert with an international career in HR. They aim to assist career professionals—international and local alike—in landing new jobs in the Netherlands.
PROS
You get a personal counseling session with an experienced career coach. You also get interview preparation and other services. Finally, their website is easy to navigate.
CONS
The agency does not provide any details on the pricing or turnaround time of their CV packages. In addition, you only get two rounds of revisions when working with them.
REVIEWS
5/5 based on 1 Facebook review
4/5 based on 1 Google review
TURNAROUND
Not found
COST
~€200+
CONTACT
+31 (0) 615 394 669 or info@thecareerspark.com
Visit The Career Spark
Solicitatiedokter (The Application Doctor) is your go-to agency when it comes to CVs, cover letters, and other application documents. Based in the beautiful city of Rotterdam, their writers—Xandra Drost and Gaby Walraven—have the expertise and experience to help you craft a winning resume/CV.
PROS
This company offers a fast turnaround time. They provide details of their writers. Also, working with them means that you're working with a team of dedicated writers with extensive experience.
CONS
They do not mention revisions as a part of their CV package. So, you would probably have to pay extra if you are not satisfied with the CV they craft for you.
REVIEWS
5/5 based on 4 Google reviews
TURNAROUND
1 – 3 business days
COST
€159
CONTACT
+31 88 730 2899 or info@sollicitatiedokter.nl
Visit Solicitatiedokter
Dutch 4 Beginners strives to help Netherland immigrants learn the language and offers expat services including CV rewriting, translation services, and more. Founded by Jelle Hanse-Ievolella, a Dutch major who has a passion for learning, Dutch 4 Beginners promises to help you restructure and re-market your Dutch CV.
PROS
If you're new to the country, they are probably the right agency for you, as they offer language services, translation services, and more. The platform is run by a native Dutch speaker and their website is in the English language.
CONS
The pricing details of their services are not provided on their website. You'd have to contact them to get a quote. Also, there are no CV samples on their site.
REVIEWS
5/5 based on 1 Google review
TURNAROUND
Not found
COST
~€100+
CONTACT
+44 (0)75 3304 7791 or info@dutch4expats.com
Visit Dutch 4 Beginners