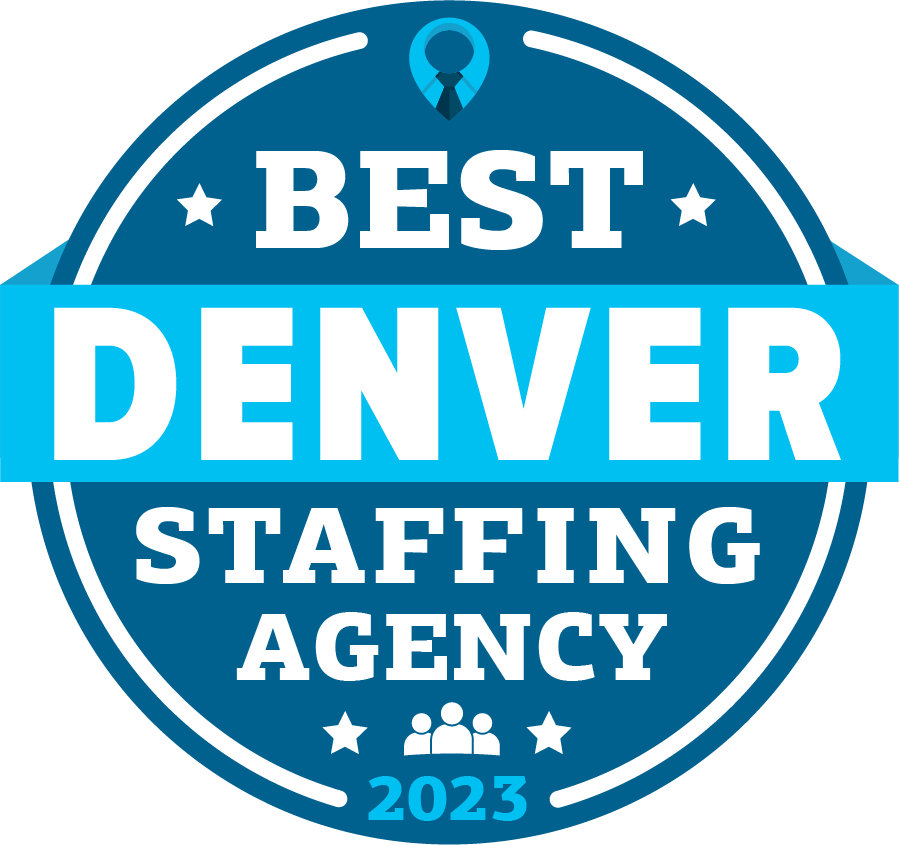 2023 Winners: Add your badge to your marketing materials
Looking for the best staffing agencies near you in Denver, Colorado?
You've come to the right place.
Denver is a city where urban sophistication meets the spectacular outdoors in a breathtaking setting.
Diverse neighborhoods, friendly communities, a thriving cultural scene, beautiful mountains, and sunny skies. Denver has it all.
No wonder so many people flock to "The Mile High City" to work and live.
But how do you find the right job in such a competitive job market?
Well, the answer is simple: reach out to staffing and recruiting agencies.
But with plenty of great employment firms in Denver, sorting through so many options can be overwhelming.
To save you time, we've done all the heavy lifting to bring you only the best of the best Denver employment agencies.
Best Staffing Agencies in
Denver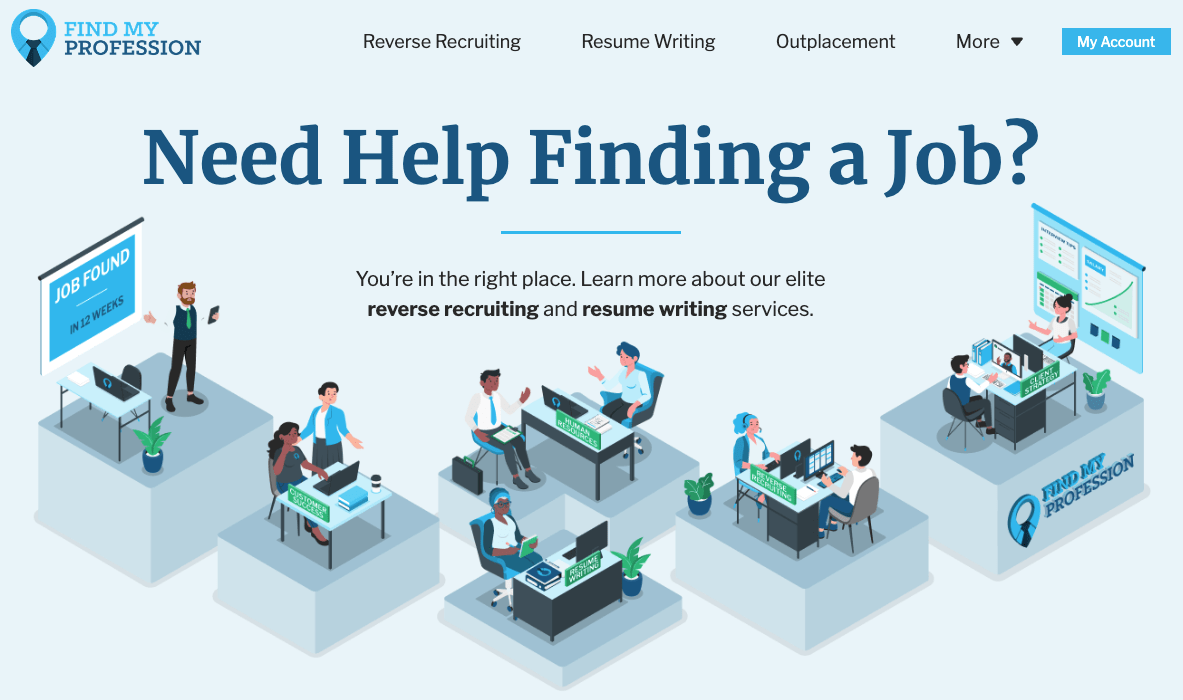 4

4
5

5
6

6
7

7
8
8
9
9
10

10
See more services
See less services
How We Choose Winners
Each of the Denver staffing agencies below was reviewed by a senior recruiter taking into consideration the following:
Overall experience, awards, and certifications.
Number and variety of jobs available.
Client reviews on third-party platforms.
This list serves the following areas near Denver, Colorado:
Englewood, Aurora, Lakewood, Littleton, Centennial, Golden, Arvada, Thornton, Broomfield, Boulder, Fort Collins, Loveland, Greeley, Brighton, Fort Morgan, Grand Junction, Colorado Springs, Capitol Hill, Uptown, Highlands, Wellshire, Belcaro, Inverness, Cherry Creek, Castle Pines, Highlands Ranch, Louisville, Wellshire, Lone Tree, City Park, Gunbarrel, and more.
Denver Staffing Agencies Reviews
Find My Profession offers a one-of-a-kind experience that goes far beyond any other staffing agency on this list.
Traditional staffing agencies like the ones in this list are hired by corporations to fill open positions. Find My Profession is unique because they are hired directly by the job seeker to manage their job search. They call this Reverse Recruiting because it's virtually the opposite of what most recruiters and staffing agencies do.
This white-glove service will search for jobs on your behalf, apply for you with a customized resume to fit the application, and network with key decision-makers to secure interviews.
The only thing they won't do is show up to the interview for you. But don't worry, this service offers interview preparation and salary negotiation advice. So you'll be fully prepared!
Unlike traditional staffing agencies, Find My Profession works directly for the job seeker. You can save hundreds of hours searching for jobs, filling out applications, customizing your resume, and networking. Finally, you can pay someone to find you a job. Your dedicated Reverse Recruiter will create a personalized strategy to manage all aspects of your job search.
85+ industries/professions including:
Executive/C-Suite
Information Technology
Accounting/Finance
Sales/Marketing
Operations/Supply Chain
Human Resources
Federal Government
4.9/5 based on 394 Trustpilot reviews
4.9/5 based on 276 Sitejabber reviews
5/5 based on 147 Google reviews
5/5 based on 53 Facebook reviews
5/5 based on 8 BBB reviews
5/5 based on 4 Yelp reviews
(831) 888-0967 or help@findmyprofession.com
Check out some of our 5-star reviews:
JC on May 30, 2022
Excellent service provided
[Reverse Recruiter] is by far the best career finder I have ever had to pleasure to work with. He truly goes above and beyond in everything he does when he works with you, and the results definitely show it. He was professional throughout the entire experience. His attention to detail, overall industry knowledge, and the way he takes care of his clients is best in class. Also, turnaround time and email responses were done very quickly. If you don't work with [Reverse Recruiter] for your career finder/job search needs, you're missing out big time! Can't thank him enough for everything he has done.
Chakib Abi-saab on May 14, 2022
Outstanding service
I had the opportunity to work with [Reverse Recruiter], and I must say the experience was excellent. The communication was great, the level of professionalism and effectiveness was very high, from identifying the right jobs to networking with the right people in LinkedIn! I highly recommend this service to anyone in a senior position who is serious about finding a new job. Take it from me, you can not do it better yourself.
Dave Curtiss on May 19, 2022
Find My Profession review
Working with [Reverse Recruiter] and Find My Profession reminds of the raptures in the film Jurassic Park. They were relentless in all aspects of my job search. I understand that your spouse or others may question the cost but it was worth every penny. ABSOLUTELY RECOMMEND!
Ife Daramola on August 30, 2021
Worth the investment
I used the Find My Profession service to rewrite my resume and to revamp my Linkedin page. I also used the Find My Profession career finder service and worked with [Reverse Recruiter] to help me apply for roles and market my profile to potential employers. [Reverse Recruiter] worked very diligently to ensure that my profile was marketed to top-level executives in my industry and his efforts eventually led to my finding the perfect role which I received a great offer and that I accepted. This is a great service and I believe it is worth the investment for those who are looking to find their next role.
Dan St Peter on July 6, 2022
FMP – landed me the job!
From the very beginning of my initial application, it was clear [Reverse Recruiter] was here to help me in the next stages of my career journey. This wasn't going to be an ordinary job search experience. Based on our enrollment conversation, [Reverse Recruiter] took the lead managing the job search process for me. She asked the right number of questions to build the search criteria specific to my interests (role, industry, location). [Reverse Recruiter] scanned the horizon weekly and staged available opportunities reducing my effort/stress and allowing focus on my personal and family obligations. Upon my giving a prospective position the green light, [Reverse Recruiter] submitted a tailored application on my behalf and followed up with the employer as necessary. Along the way, [Reverse Recruiter] freshened my resume and online profile to take advantage of today's job search criteria. She also expanded my LinkedIn presence connecting me with dozens of professionals. Above all, [Reverse Recruiter] listened carefully to my evolving needs and adjusted the job search process accordingly. It was as if [Reverse Recruiter] was personally committed to helping me find the right match (which she did!). Depending on your time and energy available, Find My Profession team members can either take full lead on the job search process or can supplement your existing plan. Don't go it alone.
Kelley White on April 12, 2022
Great service for busy…
I am so pleased with my experience with [Reverse Recruiter] at FMP. I was looking to change industries, but too busy and overwhelmed with my day-to-day to embark on the journey on my own. No only did he do the heavy lifting with applications, but was a readily available resource in coaching to ensure I nailed interviews and marketed myself in the best way possible. He was helped to give me realistic expectations without short-changing myself or my skills to get the job I wanted. Thanks to him, I was able to secure a great role at my dream company within 6 weeks!
Dan West on February 28, 2022
[Reverse Recruiter] was…
[Reverse Recruiter] was hard working and excellent and he directly led to me finding a job in 30 days! It was a pleasure to have him behind the scenes finding opportunities.
Sarah Streiffert on August 18, 2021
Excellent Service!
I started using the Career Finder service on July 16th, and a month later on August 16th, I was offered a job! I really appreciated [Reverse Recruiter's] guidance and expertise through this process. It had been 18 years since I'd had to job search, and had no idea where to start. While the price was high, I thought if this service shortened my job search by a few months, then it would be worth it. [Reverse Recruiter] was very skilled in networking, helping me find positions that were of interest, but weren't necessarily ones I would have looked for myself, applying, (and outside his job description), dealing with my emotions as I got rejections, and became frustrated trying to figure out what I was searching for. The position I landed was something that I probably wouldn't have thought to look at myself. I appreciate how fast I was able to find something that I feel like will be a great fit, and I would highly recommend [Reverse Recruiter] and this service.
Riderflex is one of the top-rated national staffing and recruitment firms based out of Denver, Colorado. From entry to mid-level to C-suite positions, Riderflex supports virtually all functions and all levels across all industries nationwide. CEO Steve Urban and CRO Scott Kegerreis founded the business in 2013.
Steve and Scott both have over 30 years of leadership experience at multiple levels. The consultants and headhunters at Riderflex draw on decades of staffing and recruiting experience. So, they are perfectly equipped to handle virtually all your career needs, regardless of your industry, career level, and skills.
Information Technology
Private Equity
Oil/Gas
Food/Beverage
Shipping/Distribution
Health/Wellness
Real Estate
Artificial Intelligence
5/5 based on 261 Google reviews
5/5 based on 31 Facebook reviews
5/5 based on 2 Yelp reviews
(888) 964-5876 or info@riderflex.com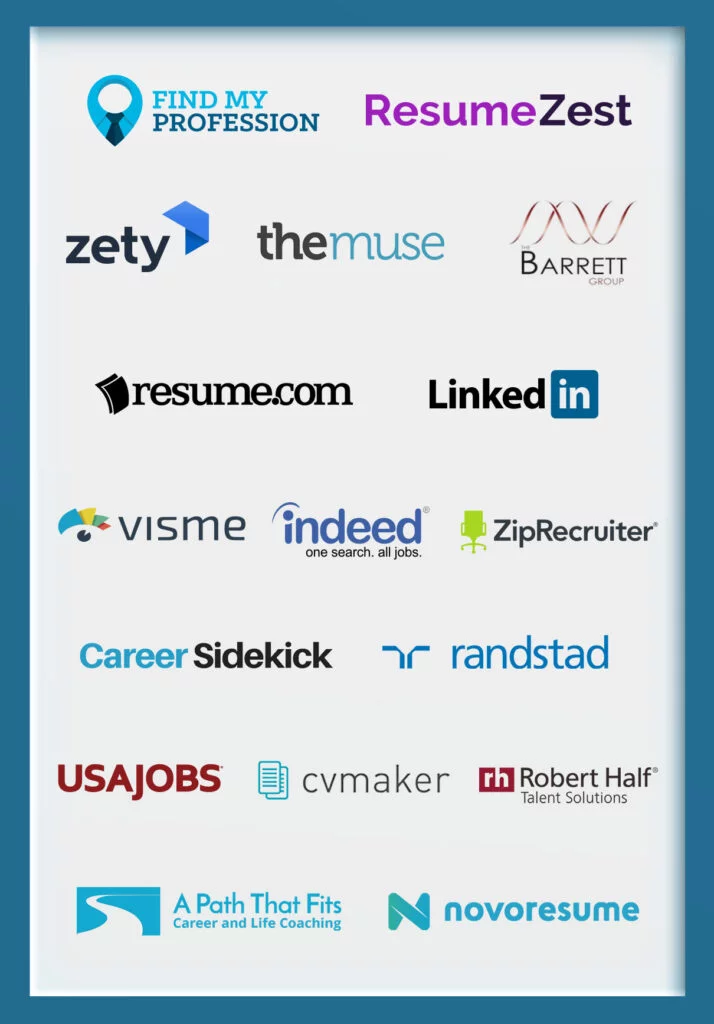 Need Help With Your Job Search?
Did you know there are companies you can hire to help with your job search? Whether you need resume help or want someone to apply to jobs for you, we've reviewed the 20 best agencies to help you find a job.
3
Nexus Staffing Solutions
Nexus Staffing Solutions is a leading provider of staffing and recruiting solutions in Denver with a nationwide reach. Nexus is a Certified Woman-Owned Business (WBENC) founded in 2010 by Bonnie MacDonald & Jane Allen Stetson. They strive to connect the highest quality talent with the best employers in the region.
Nexus has been consistently recognized by the Denver Business Journal as one of the top "Permanent Placement/Direct-Hire Agencies" in the Denver area. They are also members of the American Staffing Association and Colorado Staffing Association. Clearly, this is a trustworthy staffing agency to partner with.
Oil/Gas
Light/Heavy Industrial
Manufacturing/Transportation/Distribution
Administrative/Accounting
4.8/5 based on 842 Google reviews
4.8/5 based on 57 Facebook reviews
J. Kent Staffing is a full-service, woman owned and operated staffing and recruiting firm based in Denver. Since its inception in 1979, J. Kent Staffing has connected top talent with top companies in the greater Denver metro area and the Rocky Mountain Region. The business was established by J. Kent Gervasini.
With 40+ years of experience working with top-tier Colorado and Denver employers, J. Kent has the connections and resources to land the right job for you. As a boutique staffing firm, the team at J. Kent recruits and staffs qualified job seekers for positions in many different industries, practices, and domains.
Government/Public Administration
Architecture/Engineering/Construction
Accounting/Finance
Real Estate/Property Management
Warehouse/Light Industrial
Market Research/Surveys
Nonprofit/Foundations/Associations
Administrative/Clerical
4.7/5 based on 349 Google reviews
4/5 based on 45 Yelp reviews
4.8/5 based on 24 ClearlyRated reviews
4.2/5 based on 11 Facebook reviews
Job Store Staffing is a woman-owned and client-driven employment agency specializing in temporary, temp-to-hire, and direct hire services. Founded in 1974, Job Store is one of the largest independently owned staffing firms in the state, with offices in Denver, Aurora, Broomfield/Boulder, and Colorado Springs.
As a locally owned business with 45+ years of experience, Job Store knows the Denver market inside and out to connect you with the leading companies in the area to help your career thrive. This company received ClearlyRated's Best of Staffing Client Satisfaction Diamond Award five years in row, from 2018 to 2022.
Accounting/Finance
Administrative/Customer Service
Manufacturing/Warehouse
Professional
Skilled Trades
4.7/5 based on 158 Google reviews
4.7/5 based on 91 Facebook reviews
4.8/5 based on 17 ClearlyRated reviews
(303) 757-7686 or denver@jobstorestaffing.com
6
Express Employment Professionals
Express Employment Professionals is one of the largest privately held staffing companies in the US with access to international resources. Founded in 1983, Express is a leading employment firm in North America with over 850 franchise locations across the U.S., Canada, South Africa, Australia, and New Zealand.
Express Employment combines its local market expertise with an international network to find and place high caliber talent with top businesses in Denver. Express Employment of Denver (Downtown), CO, has earned ClearlyRated's 2022 Best of Staffing award for remarkable service to their clients.
Administrative/Clerical
Light Industrial
Accounting/Financial
Information Technology
Engineering/Manufacturing
Sales/Marketing
Human Resources
Healthcare
4.7/5 based on 194 Google reviews
4.2/5 based on 46 ClearlyRated reviews
4.7/5 based on 18 Facebook reviews
3/5 based on 4 Yelp reviews
(303) 861-9100 or jobs.denverco@expresspros.com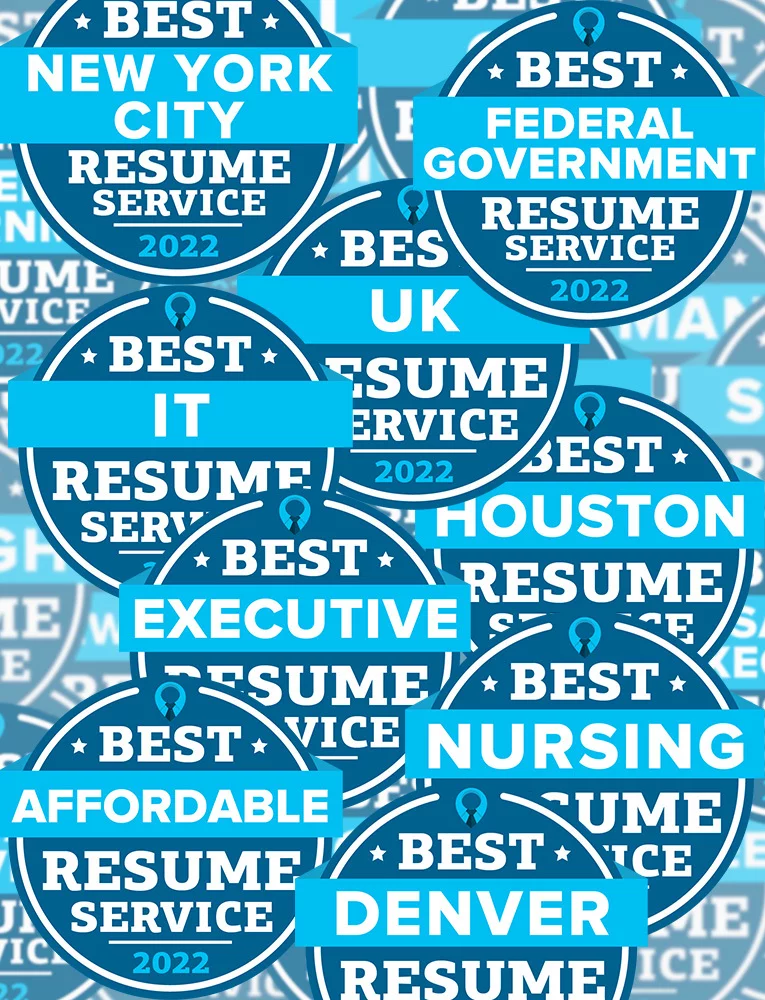 Is Your Resume Working Properly?
If you are having trouble landing interviews, it might be time to hire a professional resume writer. Check out our list of the 750+ best resume writers and start landing more interviews!
Tier2Tek Staffing is a full-service employment agency providing complete staffing and recruitment solutions. As one of the best-recognized staffing firms in Denver, Tier2Tek has been serving the metro area and its surrounding towns for over a decade. It's also the go-to executive search firm for IT professionals in Denver.
Tier2Tek provides staffing solutions and employment opportunities keeping in mind each job seeker's unique skill set, experience, and career needs. The recruiters have 25+ years of enterprise-level experience in staffing. As a result, they have a solid network and knowledge of the Denver job market.
Human Resources
Manufacturing/Production
Information Technology (IT)
Public Administration/Safety
Research/Development
Energy/Utilities
Entertainment
Financial Technology (Fintech)
5/5 based on 34 Google reviews
5/5 based on 1 Yelp review
8
High Country Search Group
High Country Search Group is an award-winning and Denver's premier executive search, recruiting, and staffing firm with dedicated teams for each of their focused divisions. It's an organization dedicated to principles of excellence and integrity in the search field. High Country was founded in 2002 by Monte Merz.
High Country has built a strong local network by consistently identifying the best and brightest candidates and matching them with top companies. They have been named Forbes' "Best Executive Search Firm" in 2018 and Inc. 5000 magazine's "One of America's Fastest Growing Companies" in 2016.
Executive
Private Equity
Energy
Tech
Administration
Finance/Accounting
4.7/5 based on 120 Google reviews
ROLINC Staffing is one of the leading skilled job placement agencies in Denver focusing on manufacturing, construction, engineering, and beyond. ROLINC has been connecting qualified candidates with great companies along the Front Range and beyond since 1993. Chairman Bob Bidwell founded the firm in 1993.
Bob has been an integral part of the growth and success of ROLINC Staffing, serving the Front Range community for over 30 years. ROLINC earned ClearlyRated's "Best of Staffing Client" award in 2017 and again in 2019. They are also a proud member of the Associated General Contractors of Colorado.
Skilled Trades
Construction Trades
Industrial Services
Engineering
Structured Cabling
4.6/5 based on 196 Google reviews
1/5 based on 1 Facebook review
(303) 364-5300 or info@rolinc.com
EdgeLink is an award-winning technology staffing firm that connects exceptional tech talent with innovative organizations across all functional areas. The firm was co-founded in 2003 by staffing industry veterans Jeff Miller and Mike Miadich. Since then, EdgeLink has grown to become a leader in IT staffing and recruiting.
With dedicated staffing teams and a specialized search process, EdgeLink takes time to get to know you and understand your individual needs to serve you better. As your trusted recruiting partner, they go beyond matchmaking to coach and advise you every step of the way to give you an edge on the competition.
IT Enterprise/Technology Product R&D
Software Architecture/Development
QA/Test Engineering/Automation
DevOps/Cloud Infrastructure/Engineering
Data Scientist/Engineer/Analyst
Database Architecture/Development
Security Engineer/Analyst
Database Architecture/Development
4.9/5 based on 40 Google reviews
4.6/5 based on 25 ClearlyRated reviews
5/5 based on 9 Facebook reviews
(303) 953-4374 or info@edgelink.com
Previous Years Winners
Staffing Agency Winners (2022)
Find My Profession, Riderflex, Nexus Staffing Solutions, J. Kent Staffing, Job Store Staffing, Express Employment Professionals, Tier2Tek Staffing, High Country Search Group, ROLINC Staffing, EdgeLink
Staffing Agency Winners (2021)
J. Kent Staffing, Job Store Staffing, Nexus Staffing Solutions, High Country Search Group, Aim Hire, Express Employment Professionals, ROLINC Staffing, Tier2Tek IT Staffing
How Do Denver Staffing Agencies Work?
Staffing, or employment, agencies fill open positions for the employers they contract with. The agency is paid by the hiring company, so it's a free service for the job seeker.
Staffing agencies can hire for temporary, temp-to-hire, and permanent positions.
Here's what we recommend when working with a staffing agency:
Browse the website to see if you find any jobs you are interested in.
Whether you find an ideal job or not, contact the staffing agency.
Provide information about yourself and the type of work you are looking for.
If you found a relevant job on their website, mention it.
The agency will take down your information and reach out if they find a relevant position.
Make as many staffing agencies as possible aware of your search. It's simply more eyes and ears out there helping with your job search.