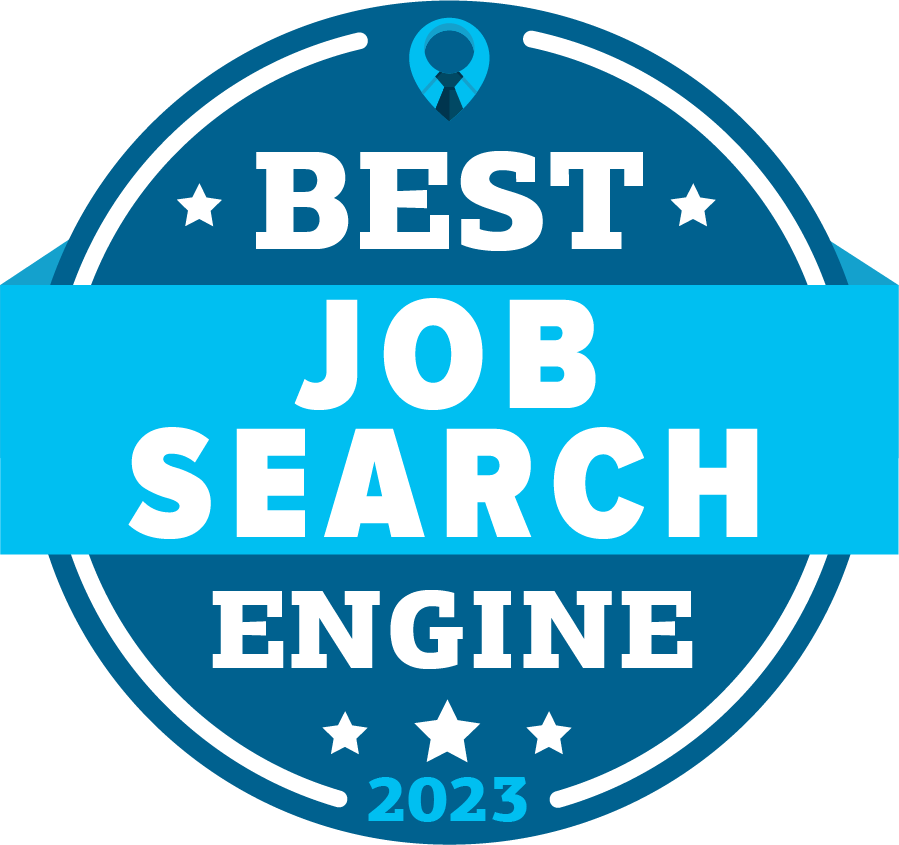 2022 Winners: Add your badge to your marketing materials.
It's official, job search engines are here to stay whether you like them or not.
The difficulty with job recruiting websites is that it can be impossible to know which one to focus your energy on, and which ones are a waste of time.
After all, there are more than 1,000 online job sites and most of them are posting the exact same jobs!
It's important to get the highest ROI out of your time spent job searching.
That is why we have created this list of the best job search websites.
We break down not only the best general job websites, but also the best sites for sales jobs, finance/accounting jobs, IT jobs, and even executive jobs.
Best
Job Search Engines



4

4
5

5
6

6
7

7
8
8
9

9
10

10
See more services
See less services
How We Choose Winners
Each of the job search sites below was reviewed by a team of certified career experts taking into consideration the following:
The number of quality jobs posted on each site.
What types of jobs are posted on each of the job boards.
The overall design and ease of use when applying to jobs.
How effective we feel each site is to land jobs.
This list was designed to serve job seekers in all industries and professions. Whether you are looking for general, sales, finance and accounting, executive, or international jobs, our comprehensive list below will have exactly what you need.
Job Search Site Reviews
LinkedIn is at the top of our list as the best job search site to find general jobs. This isn't to say LinkedIn is not good for specific industries or professions; it just so happens to be great for almost any career level, industry, or profession. If you aren't sure where to start but you are looking for the best job board around, LinkedIn is the way to go.
LinkedIn does not allow employers to post jobs for free. This keeps the quality much higher than other job boards that do allow free postings because only serious employers will post jobs that cost money. Additionally, applying on LinkedIn makes for an easy transition into networking. Once you find a job you like, check LinkedIn to see if you have any 1st-degree connections at the company.
The biggest con is LinkedIn's salary filters. While they do have pretty advanced search options as a whole, their salary filters only go up to $120,000. If you are an executive looking for a higher salary, you won't have many options to filter past the 120K mark.
Check out some of our 5-star reviews:
Belda Villalon on July 1, 2022
Thank you
My experience with the entire Find My Profession team has been outstanding. They helped me frame my resume with my experience based on the opportunities I was seeking. I partnered with [Resume Writer] and [Reverse Recruiter], who were both amazing, professional and really know what they are doing. I have already recommended their serves to a few colleagues since they know how to maneuver through the ever-changing hiring process!
Chakib Abi-saab on May 14, 2022
Outstanding service
I had the opportunity to work with [Reverse Recruiter], and I must say the experience was excellent. The communication was great, the level of professionalism and effectiveness was very high, from identifying the right jobs to networking with the right people in LinkedIn! I highly recommend this service to anyone in a senior position who is serious about finding a new job. Take it from me, you can not do it better yourself.
BR on September 4, 2022
Excellent Results
I hadn't updated my resume in a few years. Very glad I decided to use Find My Profession for some help. I got in touch with my writer, [Resume Writer], very quickly after signing up. He knew what recruiters are looking for and collected relevant information on my background. He was able to tell my success stories and highlight experience much better than I was on my own. I was so pleased, I added the linked in profile as well.
Ife Daramola on August 30, 2021
Worth the investment
I used the Find My Profession service to rewrite my resume and to revamp my Linkedin page. I also used the Find My Profession career finder service and worked with [Reverse Recruiter] to help me apply for roles and market my profile to potential employers. [Reverse Recruiter] worked very diligently to ensure that my profile was marketed to top-level executives in my industry and his efforts eventually led to my finding the perfect role which I received a great offer and that I accepted. This is a great service and I believe it is worth the investment for those who are looking to find their next role.
John on August 18, 2022
Very pleased with services
[Resume Writer] was the Executive Resume Writer who updated my resume, cover letter, and LinkedIn profile. She was very professional, patient, thorough, and was very accepting of my feedback/thoughts. I'm very pleased with the level of service and the end products I was provided.
Kelley White on April 12, 2022
Great service for busy…
I am so pleased with my experience with [Reverse Recruiter] at FMP. I was looking to change industries, but too busy and overwhelmed with my day-to-day to embark on the journey on my own. No only did he do the heavy lifting with applications, but was a readily available resource in coaching to ensure I nailed interviews and marketed myself in the best way possible. He was helped to give me realistic expectations without short-changing myself or my skills to get the job I wanted. Thanks to him, I was able to secure a great role at my dream company within 6 weeks!
Chad B on May 2, 2022
Wonderful investment
[Resume Writer] was a pleasure to work with. This was a great experience and investment in myself and career. I always feel overwhelmed by creating or updating my resume and I had no idea how to create one that was suitable for today's automated analysis used by HR departments. I struggle to find the best words to describe what I do and what I like/dislike. In one phone call [Resume Writer] was able to listen to me blather on and craft my experiences into an outstanding package. 100% recommend making this investment in yourself.
Sarah Streiffert on August 18, 2021
Excellent Service!
I started using the Career Finder service on July 16th, and a month later on August 16th, I was offered a job! I really appreciated [Reverse Recruiter's] guidance and expertise through this process. It had been 18 years since I'd had to job search, and had no idea where to start. While the price was high, I thought if this service shortened my job search by a few months, then it would be worth it. [Reverse Recruiter] was very skilled in networking, helping me find positions that were of interest, but weren't necessarily ones I would have looked for myself, applying, (and outside his job description), dealing with my emotions as I got rejections, and became frustrated trying to figure out what I was searching for. The position I landed was something that I probably wouldn't have thought to look at myself. I appreciate how fast I was able to find something that I feel like will be a great fit, and I would highly recommend [Reverse Recruiter] and this service.
Indeed is probably the most well-known job board in the US. With over 250 million monthly visitors, 120 million resumes, 500 million salaries, and 9.8 jobs added each second, Indeed is a powerhouse job site.
More jobs listed than any other site in the world. Indeed is a leader in this space and they are constantly improving their online job site to ensure the best user experience for both the job seeker and recruiter.
Since Indeed has more jobs than any other site, it can be difficult to filter out the junk to find what you are looking for. Jobs posted on Indeed also have more applicants than other sites because of the pure volume of applicants. Indeed does allow free postings, so you may find old or non-serious job postings.
Need Help With Your Job Search?
Did you know there are companies you can hire to help with your job search? Whether you need resume help or want someone to apply to jobs for you, we've reviewed the 20 best agencies to help you find a job.
Cleverism is a leading job search site and career advice platform founded by Ana and Martin. Cleverism is a one-stop-shop for all your career needs. They provide resume templates, cover letter templates, tons of free career advice, and of course hundreds of thousands of online jobs.
Cleverism makes it nice and easy to have everything you need for a job search all in one place. They offer advice on salary negotiation, as well as paid courses on networking, landing job interviews, and getting offers. You can also search for jobs by the company name, industry, seniority, salary, and company size.
Not all of the services on Cleverism are free to access. Some of their online training modules are pay-to-play. Also, it does not look like they have an "easy apply" feature on their website.
Dice is one of the few job boards branded entirely for tech jobs. Because of their niche focus and mission to serve high tech professionals, Dice has made our list as the best tech job site and information technology job board.
You will save countless hours browsing jobs on general job boards because Dice focuses exclusively on tech jobs. This is a free-to-use platform with no strings attached or search limitations.
Since Dice focuses solely on tech jobs, this site is not going to be the best fit for non-tech professionals.
Hired offers a unique approach to the traditional job search site. With a focus on technology professionals, Hired has eliminated the need for resumes and cover letters, offering a streamlined way for you to connect with the right companies faster.
You will create a profile (similar to LinkedIn) and allow companies to apply to you. This can definitely be a nice change in pace compared to filling out job applications all day. Best of all, it is completely free!
We really couldn't find any cons with this company. They seem to have great reviews online and their service costs nothing. Like Dice, they do focus on technology jobs, so this may not be the best fit for other types of jobs.
SalesHeads is one of only a handful of job boards focused around sales professionals' careers. SalesHeads is one of the best sites for sales jobs because they remove all of the completely irrelevant jobs (banking, engineering, etc.) and only give you jobs related to sales.
SalesHeads has carved out a niche focusing on sales jobs. Having this niche makes searching for jobs easier.
Unfortunately, while this job search site focused on sales, their internal filters to search for jobs could not be less helpful. There is no industry, salary, or seniority-level filter to help narrow your searches and find the perfect fit.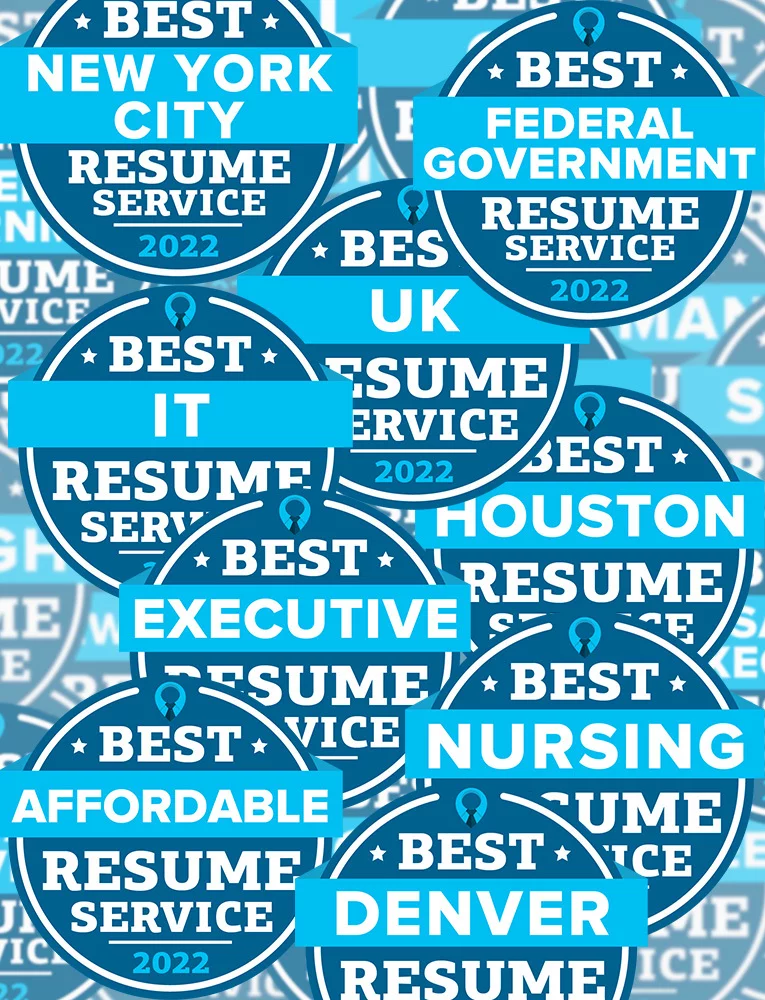 Is Your Resume Working Properly?
If you are having trouble landing interviews, it might be time to hire a professional resume writer. Check out our list of the 750+ best resume writers and start landing more interviews!
Robert Half is one of the largest and most credible staffing agencies worldwide. But did you know they have a job board? One of Robert Half's largest divisions is their finance and accounting arm comprised of "Accountemps – temporary finance and accounting jobs" as well as "Robert Half Finance & Accounting – full-time finance and accounting jobs."
With such brand credibility and an easy-to-navigate job site for finance professionals, you really can't go wrong giving Robert Half your information. They are by far the most well-networked team of finance and accounting professionals around.
The search filters were below average in our opinion. There are no salary filters to choose from and this is one of the most important filters to use.
Ladders is a leading executive job posting site in the United States. With over 20,000 active recruiters searching for top talent on Ladders and over 225,000 active jobs, you really can't go wrong.
Ladders focuses exclusively on $100K+ jobs so you won't be wasting any time applying to jobs that ultimately will not pay what you are looking for.
Unfortunately, Ladders is a pay to play job search website. In order to access their executive jobs, you will be asked to pay a monthly fee. They also do not have the best online reviews.
USAJOBS is the leading federal government job search site in the world. If you are applying to federal jobs, there really is no other way to get referred and land interviews without using USAJOBS. Unlike any other job board on this list, USAJOBS is an official website of the United States government.
USAJOBS has the largest number of federal government jobs in the world. You can post your resume and make it searchable by hiring managers and recruiters. They provide various hiring paths to choose which include jobs for those with disabilities, recent grads, military spouses, veterans, and more.
USAJOBS itself does not really have any cons. There are cons however with applying to federal jobs. Federal job applications are usually much lengthier and the resume and narrative requirements are very time consuming compared to non-federal jobs.
Jooble is by far one of the largest international search engines in the world. Their goal as a company is "to help any person find a job, regardless of his or her place of residence, language, religion, skin color or beliefs." Operating in over 100 countries across Europe, Asia, Middle East, North and South America, Oceania, and Africa, it's easy to see that Jooble has a massive international reach.
If you are flexible on location, Jooble will have more jobs than just about any other site spanning the globe.
While Jooble is very well known around the world, their presence in the U.S. is just beginning to expand so they may not have as many jobs as an already established U.S. company.
Previous Years Winners
Job Search Engine Winners (2021)
LinkedIn, Indeed, Cleverism, Dice, Hired, SalesHeads, Robert Half, Ladders, USAJOBS, Jooble