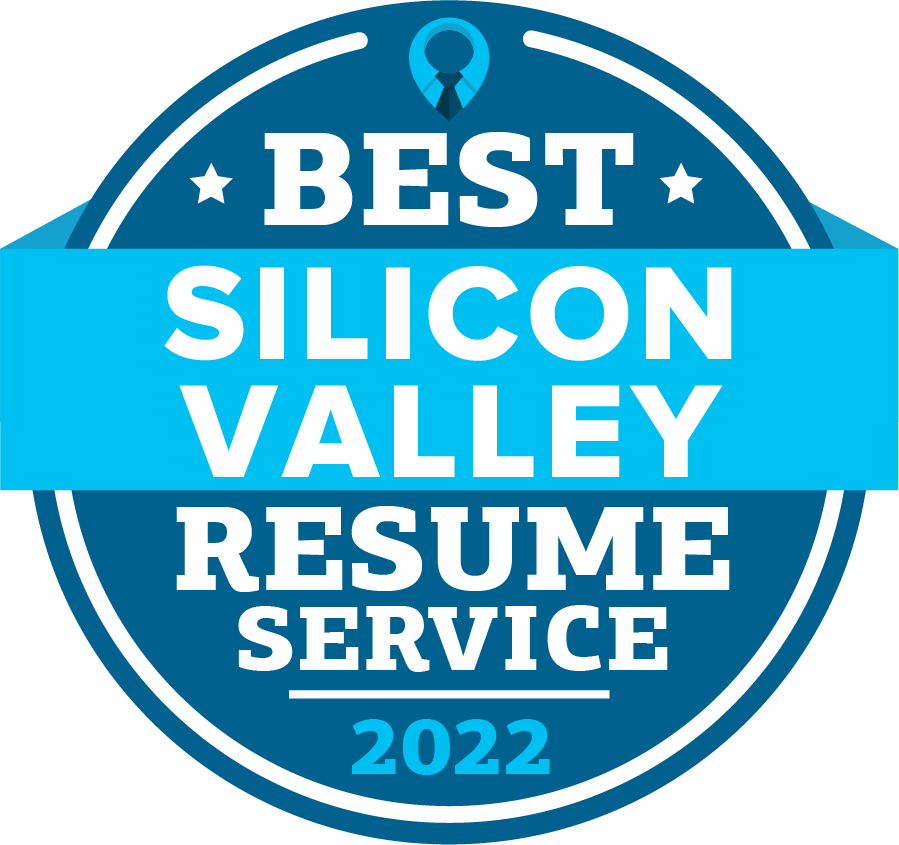 2022 Winners: Add your badge to your marketing materials.
Silicon Valley is a unique hub of technology and innovation.
But we probably don't have to tell you that if you are searching for a job here.
You also know that competition will be fierce for jobs in the area.
It's time to invest in a professional resume writer.
You need a writer who knows the intricacies of the area and what it will take to impress a hiring manager.
That's where we come in. We scoured through Silicon Valley and Bay Area resume writing services to find the best of the best.
Check out these top Silicon Valley resume writing services.
Best Resume Services in
Silicon Valley


4

4
5

5
6

6
7

7
8

8
9

9
10

10
See more services
See less services
How We Choose Winners
Each of the Silicon Valley resume services below was reviewed by a Certified Professional Resume Writer (CPRW) taking into consideration the following:

Cost
The cost of the service compared to other Silicon Valley resume writers.

Turnaround
The speed at which the resume is completed.

Credentials
Overall experience, awards, and certifications.

Resume Design
The design, style, and overall look of the resume.

Customer Service
Guarantees, number of edits, and reviews.
This list was hand-curated to serve all industries, professions, and career levels. While many of the writers on this list are from San Jose, these services are virtually available whether you are in Sunnyvale, Santa Clara, Mountain View, Palo Alto, Cupertino, or any other Bay Area city.
Average Silicon Valley Resume Cost
Silicon Valley
Resume Service Cost
Average Resume Cost
$542
Resume Cost Range
Silicon Valley Resume Writer Reviews
Find My Profession is much more than a Silicon Valley resume writing service. They are a global company whose work has been featured on sites like Forbes, Inc., Zety, Fast Company, and more.
Their elite resume writing team has experience in 85+ industries and professions. This allows them to assign you a professional writer based on your unique background and experience. Every resume also includes a 1-on-1 phone consultation with your writer.
They have successfully landed their clients positions at companies like Apple, Amazon, EA, Oracle, GM, Facebook, DoJ, Morgan Stanley, and Tesla just to name a few.
Find My Profession has 650+ 5-star reviews and offers a 60-day interview guarantee. Every resume created is Applicant Tracking System (ATS) compatible and highly customized to meet your specific needs.
PROS
You will work one-on-one with an elite and certified resume writer in the United States. Find My Profession commits to working with each client until they are 100% satisfied. Don't worry about having a limited number of edits or a set amount of time with your writer.
CONS
Find My Profession is a virtual company. While they provide services in Silicon Valley, they don't have a physical office for in-person visits. You'll communicate directly with your writer via email and phone calls.
REVIEWS
5/5 based on 124 Google reviews
5/5 based on 35 Facebook reviews
5/5 based on 8 BBB reviews
4.9/5 based on 304 Trustpilot reviews
4.7/5 based on 255 Sitejabber reviews
TURNAROUND
3 – 5 business days (can expedite to 2 business days)
COST
$395 – $995
CONTACT
(831) 888-0967 or help@findmyprofession.com
Check out some of our 5-star reviews:
H. S. on April 11, 2022
Top Shelf Service
I used one of the Find My Profession writers to clean up and modernize my personal documents. The level of knowledge and know-how was stellar. The response was prompt and timely. The writer delivered the product on time and with quality. I was extremely pleased with this service and paid a fraction of what other services charge for similar products and support.
C. B. on May 2, 2022
100% Recommend
[Writer] was a pleasure to work with. This was a great experience and investment in myself and career. I always feel overwhelmed by creating or updating my resume and I had no idea how to create one that was suitable for today's automated analysis used by HR departments. I struggle to find the best words to describe what I do and what I like/dislike. In one phone call [Writer] was able to listen to me blather on and craft my experiences into an outstanding package.
M. J. on October 15, 2021
Extreme Appreciation
[Writer] created an eye-popping & creative resume tailored to my individual needs after carefully reviewing my transitional situation with me. I am extremely happy with how she crafted my beautiful resume for my specific needs. [Writer] was very professional, personable and provided me very honest and direct feedback and insight. Lastly, she kept her promises on resume delivery and follow-up timing – great communication that assured me I was in good hands.
F. J. on July 15, 2021
I Will 100% Be Back
I approached hiring Find My Profession as an investment in my future and it ABSOLUTELY paid off. [Writer] was attentive, responsive, and highly professional. After meeting with me to discuss my career history, she put my work into words that helped me shine in my job search. I'm recommending this service to everyone I know and I will 100% be back when I need this service again.
K. M. on March 1, 2022
I Am 110% Satisfied
[Writer] provided exactly what I wanted. I am 110% satisfied with the completed project which includes a resume, cover letter, and LinkedIn Profile. It was completed in the time frame that was agreed upon, and delivered more than I was expecting. Do not bother looking anywhere else, [Writer] is wicked awesome and a true professional!
C. S. on June 21, 2022
Immediate Results
On the same day I received the final resume draft, I applied to a few jobs and got an interview request the next day.
Visit Find My Profession
The Every Person was created by Carmel Miller, a professional career coach and certified resume writer who has created resumes for more than 1,200 clients. In her 15+ years of resume writing experience, Carmel has helped more than 3,500 professionals get interviews with their optimized resumes.
PROS
The Every Person offers services for all levels of professionalism, from entry-level to executive. The company also offers a money-back guarantee if you are not satisfied with the final result.
CONS
Revisions are limited to one week. Also, the service is operated by a single resume writer, so there may be delays in initiating your resume process as well as in the delivery time.
REVIEWS
5/5 based on 52 Yelp reviews
5/5 based on 51 MapQuest reviews
5/5 based on 2 Facebook reviews
TURNAROUND
7 business days (can expedite)
COST
$497 – $897
CONTACT
(925) 997-7090 or theeveryperson@gmail.com
Visit The Every Person
3
Dan Berman Writing & Editing Services
Dan Berman Writing & Editing Services, aka A2Zwriting.com, is a powerhouse San Jose resume writing service. The founder, Dan Berman, has degrees from both Northwestern and Harvard. He offers a face-to-face option to work together on your resume. The service was started in 1991.
PROS
Dan understands that sometimes finances are limited. He's proud to accommodate all budgets and find a custom solution. And, he's very open about his willingness to do so.
CONS
The website might turn potential clients off due to its archaic design. Also, the website lacks many important details about the resume writing process and sample resumes.
REVIEWS
5/5 based on 52 Google reviews
5/5 based on 35 Yelp reviews
TURNAROUND
Same day
COST
$250 – $750
CONTACT
dan@a2zwriting.com
Visit Dan Berman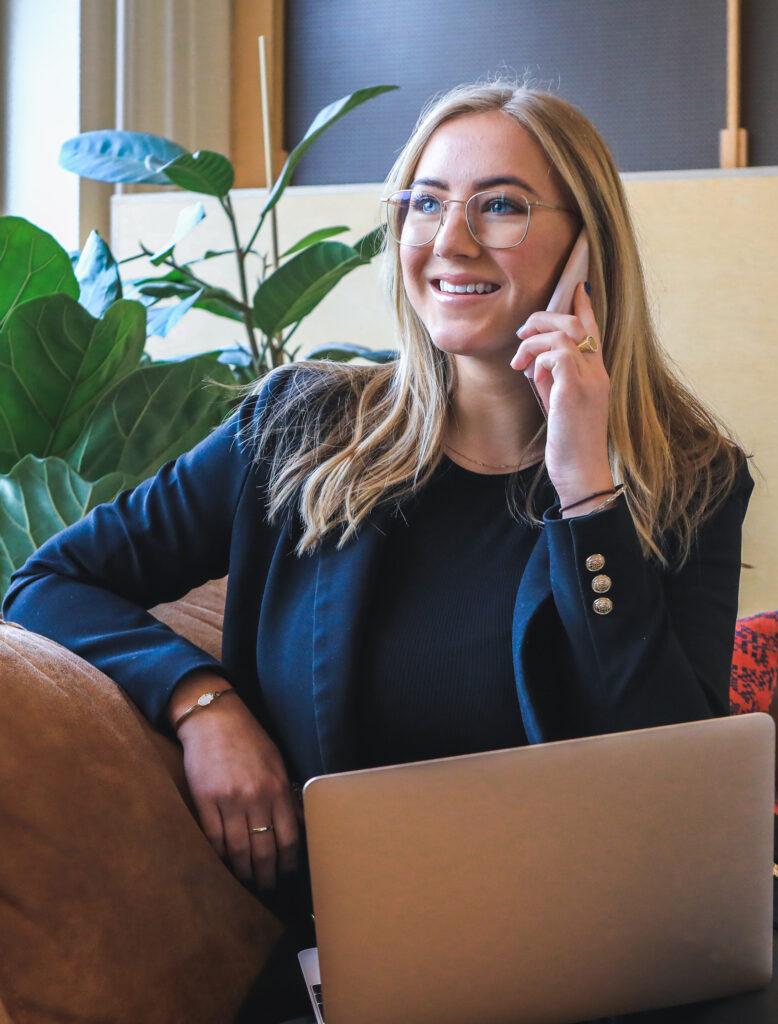 Need A Career Coach?
Have you considered hiring a career coach to help with your job search? You don't have to do it alone. Check out our list of the best careers coaches in America.
Pegasus Communications is another San Jose resume writing service with some awesome reviews. The company was founded by Chris Palomino in 2003. Prior to building this service, he worked as principal medical writer and principal technical writer in Silicon Valley for 22+ years.
PROS
You will directly work with the founder and experienced resume writer, Chris Palomino. If you're not in need of a full resume overhaul, you can utilize their less expensive resume review service.
CONS
Due to an unorthodox design, the website may feel a bit confusing to use. There is no a la carte package for a resume on its own. The bundle includes coaching whether you'd like that or not.
REVIEWS
5/5 based on 5 Yelp reviews
4.9/5 based on 15 Google reviews
TURNAROUND
7 – 10 days (can expedite)
COST
$475 – $575
CONTACT
(408) 472-8950 or cpalomino@pegasus-communications.com
Visit Pegasus
Shimmering Careers is run by Paul Freiberger. Paul has contributed to various major media outlets. He is also a New York Times best-selling writer. With an excellent history as a journalist, Paul has learned the art of writing compelling resumes. His clients have already secured positions in Silicon Valley companies.
PROS
Shimmering Careers has positive customer reviews all over the internet. You will be working directly with Paul himself. The service also offers a 60-day interview guarantee.
CONS
The turnaround time for resume packages is quite long compared to other services. Also, the company doesn't offer any a la carte services for resumes.
REVIEWS
4.9/5 based on 14 Google reviews
4.5/5 based on 60 Yelp reviews
4/5 based on 28 Facebook reviews
TURNAROUND
2 weeks (can expedite)
COST
$499 – $649
CONTACT
(877) 796-9737
Visit Shimmering Careers
Tools for Transition is run by Irene Marshall. Irene is a Certified Professional Resume Writer (CPRW). She has been writing resumes since 2003. Before that, she had a successful career as a recruiter. Her time as a recruiter taught her exactly what employers are looking for on a resume.
PROS
Irene offers a collaborative, screen share "Resume in a Day" writing process. You and Irene both work together on your resume to get it ready the same day.
CONS
Irene works on an hourly basis. That means if your resume ends up needing more than two hours, it can cost more than most other services on our list.
REVIEWS
5/5 based on 3 Yelp reviews
5/5 based on 1 Google review
TURNAROUND
Same day – 7 business days
COST
$250 per hour
CONTACT
(510) 790-9005 or info@toolsfortransition.com
Visit Tools for Transition
Resume Target has a team of professional resume writers specializing nearly in every industry. The president of the company, Amos Tayts, has been a recruiter since 1999. He has developed a special resume formula based on his recruiting experience. Other team members also have recruiting experience.
PROS
The service offers a 90-day interview guarantee as well as a 100% satisfaction guarantee. You can review lots of their resume samples on the website. The resume packages come with a custom cover letter and thank you letter templates.
CONS
Details about individual resume writers and their certifications have not been disclosed. Some employee reviews on Glassdoor about the work environment are concerning. There's also no a la carte resume service.
REVIEWS
4.8/5 based on 779 Google reviews
4.7/5 based on 45 Facebook reviews
1/5 based on 2 Yelp reviews
TURNAROUND
3 business days (can expedite to 24 hours)
COST
$199.95 – $549.95
CONTACT
(866) 471-9718
Visit Resume Target
Resumes Tailored Write is a San Jose resume writing service with over 15 years of experience in the Silicon Valley recruitment scene. Founded by Tiara Cortez Miller, the service seems to have their fingers on the tech-dominant job market of San Jose. Tiara earned her Masters of Science in Organizational Development.
PROS
Past clients have wonderful things to say about Resumes Tailored Write. Clients have been interviewed or hired by Amazon, Cisco, Google, Hitachi, Kaiser, and more.
CONS
The company doesn't offer any interview or satisfaction guarantees with the resume service. Also, there are no resume samples for you to review on the website.
REVIEWS
5/5 based on 8 Yelp reviews
TURNAROUND
~5 business days
COST
$298 – $499+
CONTACT
(408) 679-5105 or resumestailoredwrite@gmail.com
Visit Resumes Tailored Write
Inside Recruiter is a very popular resume service. No wonder; their clients have snagged jobs at Google, Uber, and Netflix. All of their writers have recruiting backgrounds. So, this company gives you insider help. Plus, each writer on IR's roster specializes in different fields. They have an office in San Jose.
PROS
Inside Recruiter offers a 40% discount for repeat clients. The resume package comes with free follow-up edits for 1-month. Also, your resume is worked on by two resume experts.
CONS
The regular turnaround time is longer than many other services on our list. There are no sample resumes available on the website. You have to send a request to review samples.
REVIEWS
5/5 based on 206 Yelp reviews
5/5 based on 23 Google reviews
5/5 based on 4 Facebook reviews
TURNAROUND
14 days (can expedite to 3 days)
COST
$89 – $345
CONTACT
(424) 258-0991 or info@insiderecruiter.com
Visit Inside Recruiter
Steve Piazzale is one of the best career coaches in the Valley. Steve can assist you with your resume as well as anything else that you are struggling with, including that business idea you have not gotten around to. There is plenty to learn from Steve Piazzale. He has a PhD from Stanford.
PROS
Steve Piazzale is a career coach, thus allowing you to receive additional services beyond resume writing (if you'd like). Many clients have raved that Steve has helped them get over a hump in their careers and prepared them for big interviews.
CONS
Steve Piazzale being a career coach is both a pro and a con. He is not entirely focused on resume writing, whereas some Silicon Valley firms focus exclusively on resumes.
REVIEWS
5/5 based on 1 Google review
4.5/5 based on 27 Yelp reviews
TURNAROUND
Not found
COST
$170 per hour
CONTACT
(650) 743-6928 or steve@bayareacareercoach.com
Visit Steve Piazzale
Previous Years Winners
Resume Writing Winners (2021)
Find My Profession, 360 Resumes and Careers, Dan Berman Writing & Editing Services, Pegasus Communications, Shimmering Careers, Tools For Transition, Resume Target, Resumes Tailored Write, Inside Recruiter, Steve Piazzale