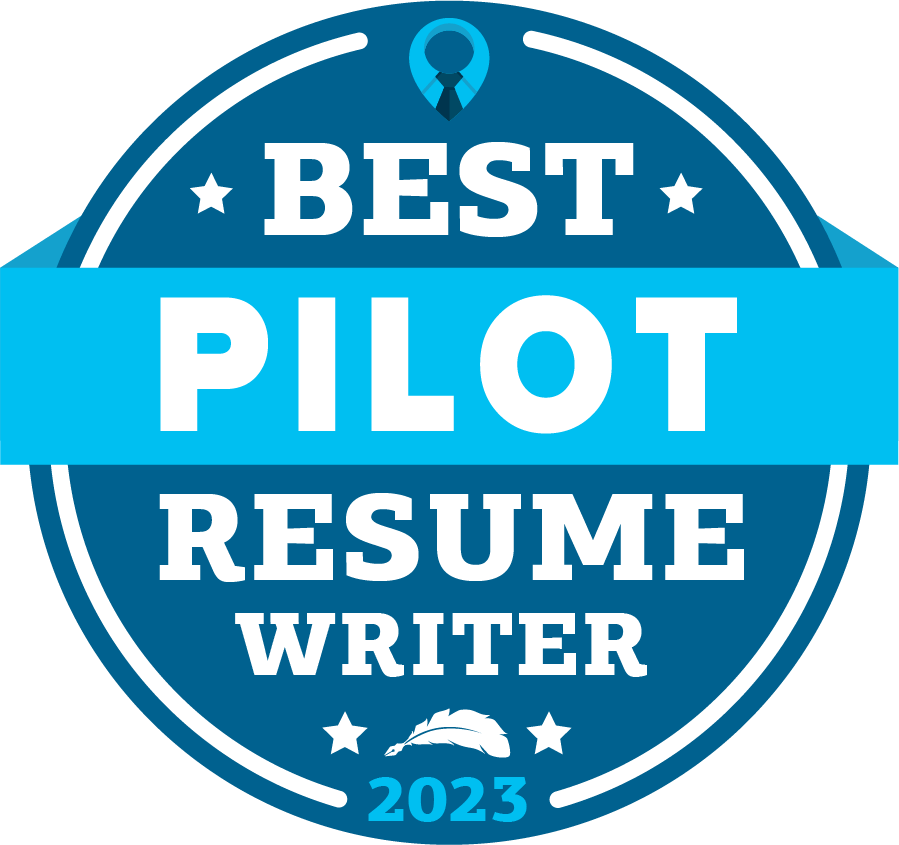 2023 Winners: Add your badge to your marketing materials.
Pilots are some of the most sought after and respected jobs in the aviation industry.
Due to recent Covid-19 related events, 1,000s of pilots are being furloughed and laid off from nearly every major airline in the US and globally.
American Airlines, Delta Airlines, Southwest Airlines, United Airlines, and many other passenger airlines have all announced huge budget cut initiatives.
There has never been a higher demand for pilot resume writing services. And with so many pilots needing new jobs, it's never been more important to work with a company that specializes in pilot resumes.
To save you time, we've handpicked a list of the best resume writing services for pilots.
Best Resume Services for
Pilots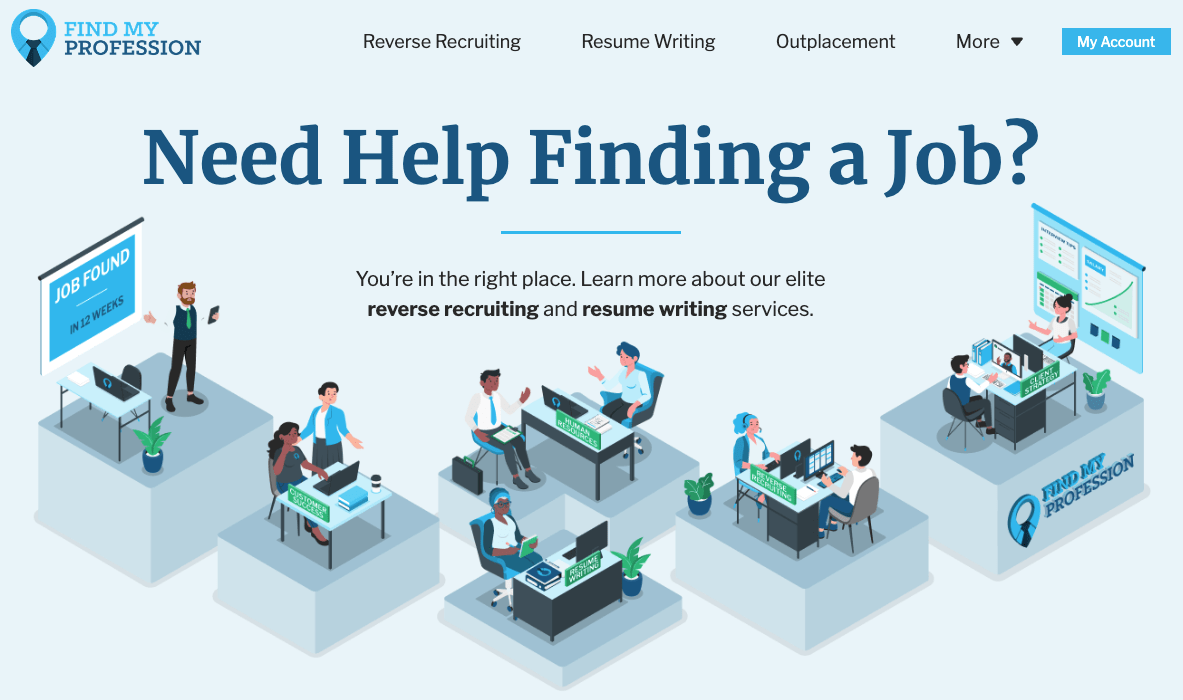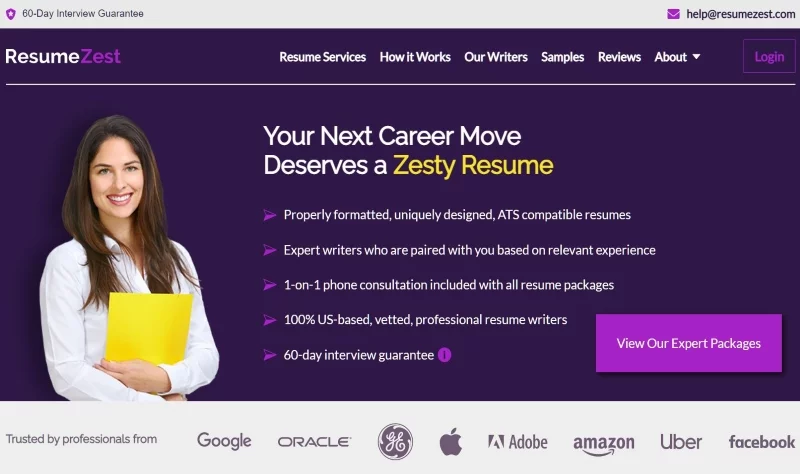 4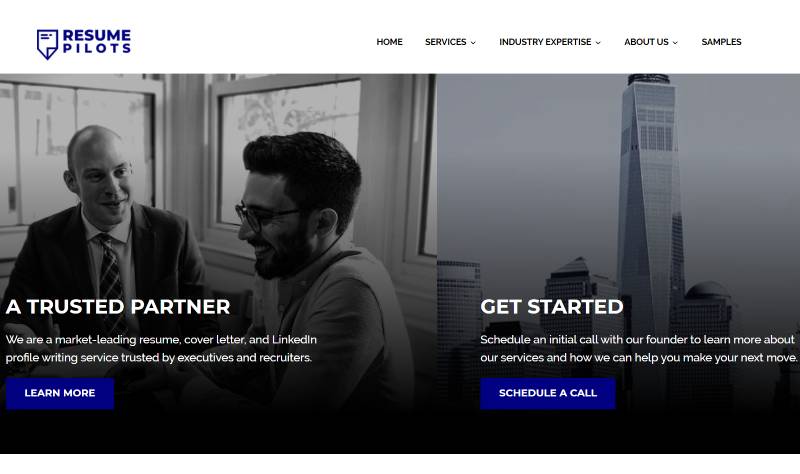 4
5

5
6

6
7

7
8

8
9

9
See more services
See less services
How We Choose Winners
Each of the pilot resume services below was reviewed by a Certified Professional Resume Writer (CPRW) taking into consideration the following:
The cost of the service compared to other pilot resume writers.
The speed at which the resume is completed.
Overall experience, awards, and certifications.
The design, style, and overall look of the resume.
Guarantees, number of edits, and reviews.
This list was hand-curated to serve all pilots in the aviation world. Whether you were flying narrow-body jets, regional jets, or wide-body jets; Boeing 737-800, Boeing 737-700, or Airbus A320/1ceo, we've got you covered with the best resume writers in the industry.
Average Pilot Resume Cost
Pilot
Resume Service Cost
$789
Pilot Resume Writer Reviews
Find My Profession is much more than a pilot resume writing service. They are a global company whose work has been featured on sites like Forbes, Inc., Zety, Fast Company, and more.
Their elite resume writing team has experience in 85+ industries and professions. This allows them to assign you a professional writer based on your unique background and experience. Every resume also includes a 1-on-1 phone consultation with your writer.
They have successfully landed their clients positions at companies like Apple, Amazon, EA, Oracle, GM, Facebook, DoJ, Morgan Stanley, and Tesla just to name a few.
Find My Profession has 650+ 5-star reviews and offers a 60-day interview guarantee. Every resume created is Applicant Tracking System (ATS) compatible and highly customized to meet your specific needs.
You will work one-on-one with an elite and certified resume writer in the United States. Find My Profession commits to working with each client until they are 100% satisfied. Don't worry about having a limited number of edits or a set amount of time with your writer.
Find My Profession is a virtual company. While they provide services in your area, they don't have a physical office for in-person visits. You'll communicate directly with your writer via email and phone calls.
4.9/5 based on 394 Trustpilot reviews
4.9/5 based on 276 Sitejabber reviews
5/5 based on 147 Google reviews
5/5 based on 53 Facebook reviews
5/5 based on 8 BBB reviews
5/5 based on 4 Yelp reviews
3 – 5 business days (can expedite to 2 business days)
(831) 888-0967 or help@findmyprofession.com
Check out some of our 5-star reviews:
Belda Villalon on July 1, 2022
Thank you
My experience with the entire Find My Profession team has been outstanding. They helped me frame my resume with my experience based on the opportunities I was seeking. I partnered with [Resume Writer] and [Reverse Recruiter], who were both amazing, professional and really know what they are doing. I have already recommended their serves to a few colleagues since they know how to maneuver through the ever-changing hiring process!
BR on September 4, 2022
Excellent Results
I hadn't updated my resume in a few years. Very glad I decided to use Find My Profession for some help. I got in touch with my writer, [Resume Writer], very quickly after signing up. He knew what recruiters are looking for and collected relevant information on my background. He was able to tell my success stories and highlight experience much better than I was on my own. I was so pleased, I added the linked in profile as well.
John on August 18, 2022
Very pleased with services
[Resume Writer] was the Executive Resume Writer who updated my resume, cover letter, and LinkedIn profile. She was very professional, patient, thorough, and was very accepting of my feedback/thoughts. I'm very pleased with the level of service and the end products I was provided.
Michelle T on November 10, 2022
Professional Resume
[Resume Writer] from Find My Profession overhauled my decade old resume which hadn't grown with my career. She also formatted the resume to work with HR software and updated my LinkedIn profile. Due to [Resume Writer's] great work, I am now getting offers which match my current role.
SGM on October 10, 2022
Great Resume Service
I had a great experience working with Find My Profession and with [Resume Writer]. The entire process was very professional, quick and well done. I had everything completed in a week and was happy with the work. I do recommend them to anyone looking to upgrade their resume.
Beh on September 20, 2021
Professional. Experts…
I went into this not knowing what to expect. I found myself needing an expert resume writer after countless failed attempts in positions I am highly qualified for. I knew it was time that I change something and decided to contact the experts. My experience from the onset was nothing short of amazing and professional. [Resume Writer] was absolutely amazing, had great insight, very responsive and knows what he's doing! My resume received the facelift of the century! Believe me! I have recommended this service to my family and friends.
Brian L on August 12, 2022
Was skeptical but…
Honestly, I was skeptical at first but was very pleasantly surprised by the customer service and final product. My experience didn't start off great as I paid for the service but didn't receive a response for a few days. I started to think that I had been scammed, but once I followed up with an email asking what the status was, I was told that my earlier email had been caught in their spam filter. After that, I have nothing but great things to say. Very personalized customer experience and I thoroughly enjoyed speaking with [Resume Writer] who helped me create a top-notch resume and update my LinkedIn profile. I highly recommend using this service if your resume needs an update.
Chad B on May 2, 2022
Wonderful investment
[Resume Writer] was a pleasure to work with. This was a great experience and investment in myself and career. I always feel overwhelmed by creating or updating my resume and I had no idea how to create one that was suitable for today's automated analysis used by HR departments. I struggle to find the best words to describe what I do and what I like/dislike. In one phone call [Resume Writer] was able to listen to me blather on and craft my experiences into an outstanding package. 100% recommend making this investment in yourself.
ResumeZest is trusted by professionals from companies like Google, Amazon, Apple, Oracle, GE, Adobe, Uber, and Facebook. Their resume writing team has written resumes for more than 75 industries. A 60-day interview guarantee backs up every resume they write. Each resume is also ATS compliant and keyword-optimized.
ResumeZest is a very well-rounded company. They offer affordable pricing and quick turnaround times. You will work with a high-quality, certified writer and receive excellent customer service. They are also members of the Professional Association of Resume Writers and Career Coaches (PARW/CC).
ResumeZest is one of the newer companies on this list. While they do a great job and their writers have many years of experience, the company was only founded in 2020.
4.9/5 based on 113 Trustpilot reviews
4.9/5 based on 83 Google reviews
4.8/5 based on 68 Sitejabber reviews
5/5 based on 12 Facebook reviews
5/5 based on 4 Yelp reviews
3 – 5 business days (can expedite to 2 business days)
(888) 530-4911 or help@resumezest.com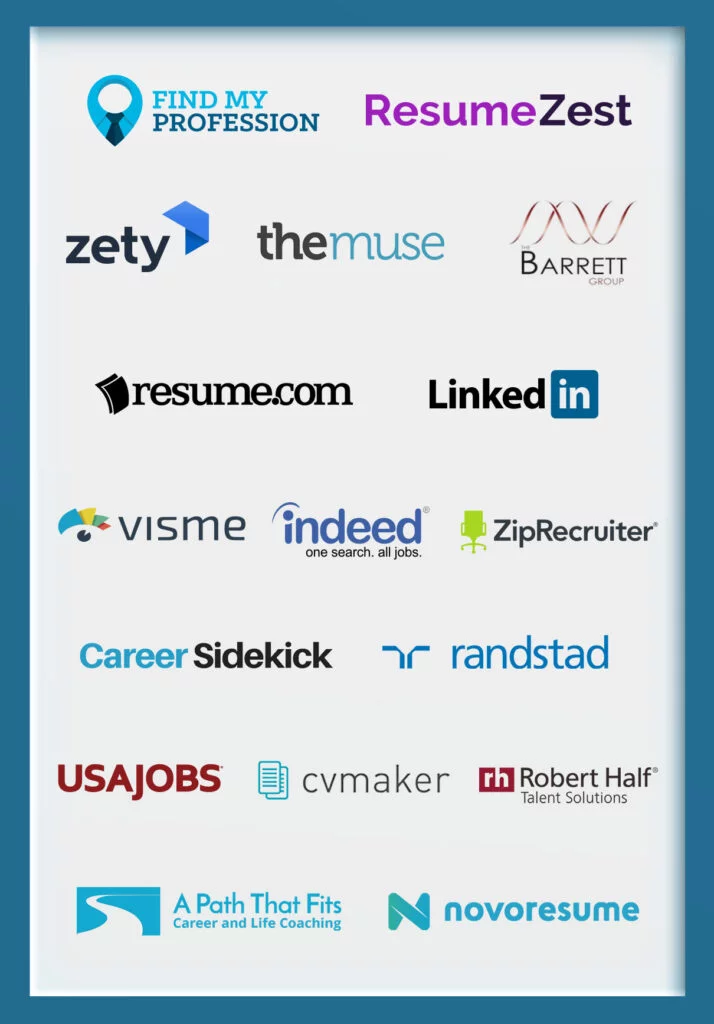 Need Help With Your Job Search?
Did you know there are companies you can hire to help with your job search? Whether you need resume help or want someone to apply to jobs for you, we've reviewed the 20 best agencies to help you find a job.
Raven Careers was founded by James Onieal in 2010. Their goal is to provide aviation professionals with the resources to successfully develop their careers. James is an ATP certified pilot with type ratings in King Air 300, Citation Sovereign, and Embraer 170/190 aircraft. They also serve other industries such as finance, law, medicine, government, education, and hospitality.
Raven Careers takes a personalized approach with each client they serve. Each order will include a 1.5-hour phone consultation with your resume writer to gain a deeper understanding of your career goals and aspirations. Each of their resume writers also appears to be a pilot of some sort and ATP certified.
We would have liked to see resume samples on this website. Not only were there no pilot resume samples, but there were no resume samples of any kind. This does not give us a great idea of the quality of the resume provided by this company. There were also no interview or satisfaction guarantees.
5/5 based on 69 Google reviews
5/5 based on 9 Facebook reviews
(614) 379-2332 or info@ravencareers.com
Resume Pilots was founded by Matt Glodz whose first job out of college was at United Airlines. Matt is a Certified Professional Resume Writer who studied business communication with leading professors in the field at Cornell University. The name was even inspired by the leadership and navigation that pilots provide. Matt and his team look forward to piloting your resume.
Resume Pilots hires only exceptional resume writers who have been educated in the Ivy League and other top-tier universities. You will receive a telephone consultation with your writer before the resume writing begins. Also, each resume is optimized to help pass initial screenings conducted via Applicant Tracking Systems (ATS).
Despite the name, Resume Pilots does not focus exclusively on aviation and pilot resumes. We were unable to find any resume samples on this website. We would also prefer to see a bit more information about their individual resume writers on the website.
4.6/5 based on 96 Trustpilot reviews
(312) 428-6048 or team@resumepilots.com
The Write Resume was founded by Kathy Sweeney, NCRW, PRW, CCM in 1987. Since that time, she has helped thousands of clients secure interviews through the effective preparation of targeted resumes and career search documents. Kathy spent 16 years in the airline industry with 3 of those years in an HR role hiring pilots.
Kathy has 30+ years of experience writing resumes for pilots. Kathy writes all of the resumes herself. She does not outsource the project so you can rest easy knowing that the founder's credentials will be useful for your resume project. In total, she has 33 years of experience writing resumes for pilots.
There are no resume samples featured on this website. Additionally, we were unable to find any third-party reviews of this company.
2/5 based on 2 Yelp reviews
(866) 726-9052 or resume@awriteresume.com
Nolan Branding aims to be the resume writing service "where careers take flight". The company is run by Samantha Nolan. She has worked with 9000 clients worldwide. She also writes a popular career column titled "Dear Sam". The column is carried by 20+ newspapers across the country.
The company has been in business for over 20 years. The website also showcases lots of resume samples to prove their extensive expertise. As a bonus, joining their email list unlocks access to exclusive promotions, private workshops, and events.
The rush service is 3 days so Nolan Branding may not work for you if you have an urgent need. Details about the revision process are lacking from the website.
5/5 based on 23 Google reviews
5/5 based on 1 Yelp review
7 – 10 business days (can expedite to 3 business days)
(614) 570-3442 or admin@nolanbranding.com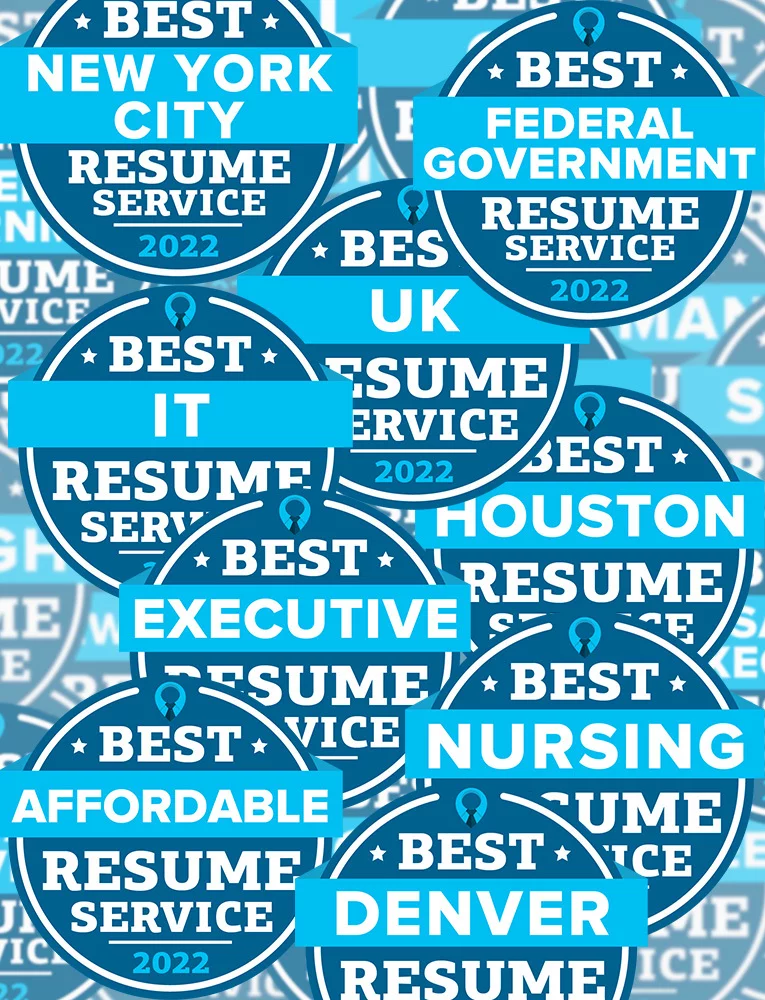 Is Your Resume Working Properly?
If you are having trouble landing interviews, it might be time to hire a professional resume writer. Check out our list of the 750+ best resume writers and start landing more interviews!
7
Cage Marshall Consulting
Cage Marshall Consulting has been helping pilots write career-advancing resumes since 1988. The service was created by Cheryl Cage, a former flight attendant turned independent career consultant. Since its inception, Cage Marshall Consulting has helped over 125,000 pilots advance in their careers.
Information about the qualifications and certifications of their resume writing team can be found on their website. Also, Cage Marshall Consulting only hires professionals with experience in the aviation industry. So, you can rest assured that aviation specialists are on your side.
The company's turnaround time of 5 to 10 business days is longer than the average service. To add to that, they do not offer an expedited resume delivery service. Their website also makes no mention of how many rounds of revisions you will be entitled to.
5/5 based on 25 Facebook reviews
5/5 based on 1 Yelp review
5/5 based on 1 Google review
(720) 222-1432 or info@cageconsulting.com
Pilot Career Center has been in the resume writing biz since 1998. The company was established to help pilots (current and aspiring) reach the next stage of their careers. Their resume team consists of airline pilots who are conversant with modern aviation hiring trends. PCC also offers cover letter and interview prep services.
Apart from resume and cover letter writing, the PCC website features a job board for various pilot jobs. Also, at least 3 experienced pilots will work on your resume and ensure that it is fully optimized. Additionally, they will keep updating your resume for free, as long as it is within 3 years of your last update request.
We could not find any resume samples on the website. Also, their writers do not seem to possess any resume writing certifications. Finally, they do not make mention of any guarantees for their service.
(587) 982-5859 or pcc@pilotcareercenter.com
Checkedandset was founded in 2014 by ex-airline hiring manager, Captain Charlie Venema. Captain Venema created Checkedandset with a mission to review applications and resumes for airline pilots. Since inception, he and his team of aviation experts have reviewed thousands of pilot resumes and applications.
Details about members of the Checkedandset resume review team can be found on the website. Also, the company will provide you with expert insights and advice that can help reach your career goals in the aviation industry.
Unlike the other services on this list, the team will not completely write your pilot resume. Rather, they'll review your current resume, suggest changes, and leave it for you to revise as needed.
5/5 based on 238 Google reviews
5/5 based on 2 Facebook reviews
Previous Years Winners
Resume Writing Winners (2022)
Find My Profession, ResumeZest, Raven Careers, Resume Pilots, The Write Resume, ResuMAYDAY, Nolan Branding
Resume Writing Winners (2021)
Find My Profession, Raven Careers, Resume Pilots, The Write Resume, ResuMAYDAY