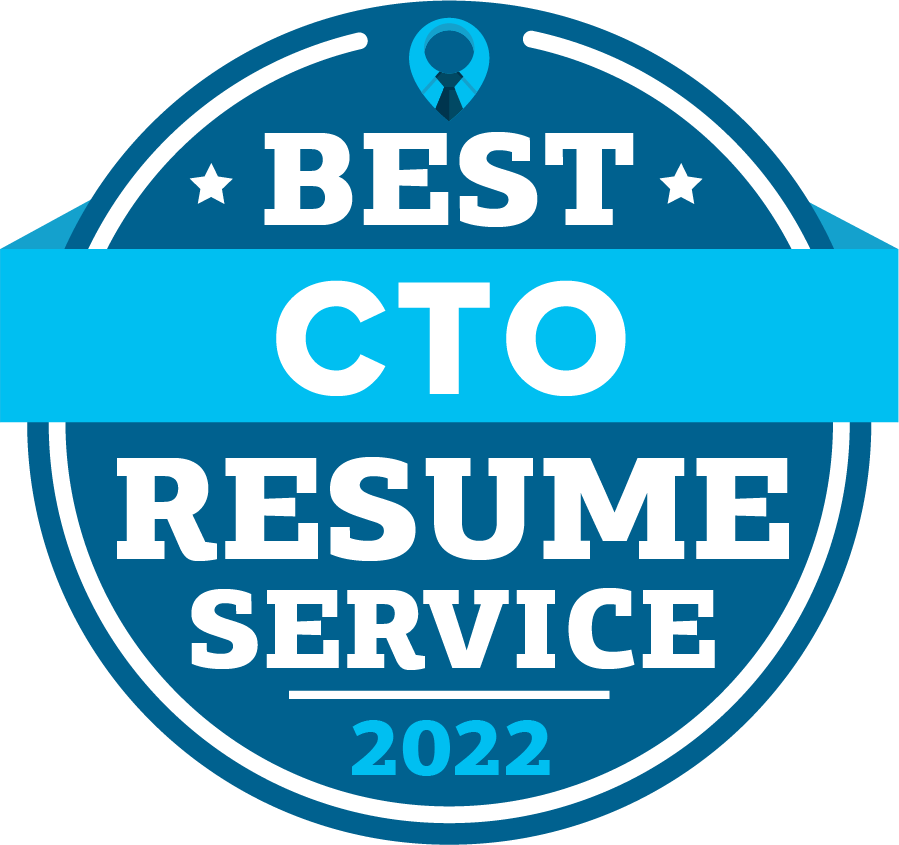 2022 Winners: Add your badge to your marketing materials.
The demand for Chief Technology Officers is rising.
The competition is also rising in this crowded sector.
How do you rise above the competition?
You need a specialized CTO resume writer who speaks IT.
But do you have time to sift through hundreds of resume writers to find the expert?
Certainly not.
We have reviewed all the best resume writers in the industry. We came up with this comprehensive list of the top 5 CTO resume writers that you can trust.
Best Resume Services for
Chief Technology Officers

4

4
5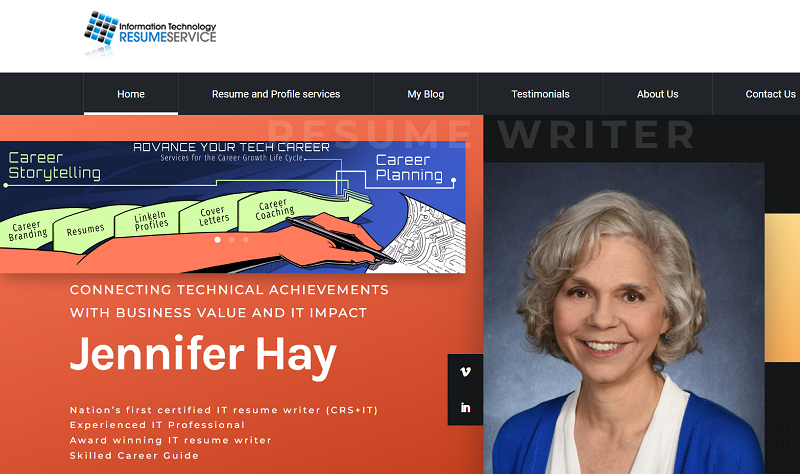 5
How We Choose Winners
Each of the CTO resume services below was reviewed by a Certified Professional Resume Writer (CPRW) taking into consideration the following:

Cost
The cost of the service compared to other CTO resume writers.

Turnaround
The speed at which the resume is completed.

Credentials
Overall experience, awards, and certifications.

Resume Design
The design, style, and overall look of the resume.

Customer Service
Guarantees, number of edits, and reviews.
This list was hand-curated to serve all CTOs. Whether you're a CTO of marketing, sales, manufacturing, finance, or IT company, this will serve all industries.
Average CTO Resume Cost
Average Resume Cost
$1145
Resume Cost Range
CTO Resume Writer Reviews
Find My Profession is much more than a CTO resume writing service. They are a global company whose work has been featured on sites like Forbes, Inc., Zety, Fast Company, and more.
Their elite resume writing team has experience in 85+ industries and professions. This allows them to assign you a professional writer based on your unique background and experience. Every resume also includes a 1-on-1 phone consultation with your writer.
They have successfully landed their clients positions at companies like Apple, Amazon, EA, Oracle, GM, Facebook, DoJ, Morgan Stanley, and Tesla just to name a few.
Find My Profession has 650+ 5-star reviews and offers a 60-day interview guarantee. Every resume created is Applicant Tracking System (ATS) compatible and highly customized to meet your specific needs.
PROS
You will work one-on-one with an elite and certified resume writer in the United States. Find My Profession commits to working with each client until they are 100% satisfied. Don't worry about having a limited number of edits or a set amount of time with your writer.
CONS
Find My Profession is a virtual company. While they provide services in your area, they don't have a physical office for in-person visits. You'll communicate directly with your writer via email and phone calls.
REVIEWS
5/5 based on 124 Google reviews
5/5 based on 35 Facebook reviews
5/5 based on 8 BBB reviews
4.9/5 based on 304 Trustpilot reviews
4.7/5 based on 255 Sitejabber reviews
TURNAROUND
3 – 5 business days (can expedite to 2 business days)
COST
$995
CONTACT
(831) 888-0967 or help@findmyprofession.com
Check out some of our 5-star reviews:
H. S. on April 11, 2022
Top Shelf Service
I used one of the Find My Profession writers to clean up and modernize my personal documents. The level of knowledge and know-how was stellar. The response was prompt and timely. The writer delivered the product on time and with quality. I was extremely pleased with this service and paid a fraction of what other services charge for similar products and support.
C. B. on May 2, 2022
100% Recommend
[Writer] was a pleasure to work with. This was a great experience and investment in myself and career. I always feel overwhelmed by creating or updating my resume and I had no idea how to create one that was suitable for today's automated analysis used by HR departments. I struggle to find the best words to describe what I do and what I like/dislike. In one phone call [Writer] was able to listen to me blather on and craft my experiences into an outstanding package.
M. J. on October 15, 2021
Extreme Appreciation
[Writer] created an eye-popping & creative resume tailored to my individual needs after carefully reviewing my transitional situation with me. I am extremely happy with how she crafted my beautiful resume for my specific needs. [Writer] was very professional, personable and provided me very honest and direct feedback and insight. Lastly, she kept her promises on resume delivery and follow-up timing – great communication that assured me I was in good hands.
F. J. on July 15, 2021
I Will 100% Be Back
I approached hiring Find My Profession as an investment in my future and it ABSOLUTELY paid off. [Writer] was attentive, responsive, and highly professional. After meeting with me to discuss my career history, she put my work into words that helped me shine in my job search. I'm recommending this service to everyone I know and I will 100% be back when I need this service again.
K. M. on March 1, 2022
I Am 110% Satisfied
[Writer] provided exactly what I wanted. I am 110% satisfied with the completed project which includes a resume, cover letter, and LinkedIn Profile. It was completed in the time frame that was agreed upon, and delivered more than I was expecting. Do not bother looking anywhere else, [Writer] is wicked awesome and a true professional!
C. S. on June 21, 2022
Immediate Results
On the same day I received the final resume draft, I applied to a few jobs and got an interview request the next day.
Visit Find My Profession
Quantum Tech Resumes is a highly specialized CTO resume writing service. The founder, JM Auron, is an Academy Certified Resume Writer (ACRW). He has extensive experience writing resumes for technology professionals. Auron also has a background as a headhunter.
PROS
JM works with every client himself from start to finish. You can see the quality of JM's work from the CTO samples provided on the website. He works with all levels of IT professionals and understands the technical language of IT.
CONS
You can only contact JM using the contact form on their website. Also, we could not find any customer reviews about the service on third-party sites. The turnaround time might not work if you are in a hurry.
REVIEWS
5/5 based on 3 Google reviews
TURNAROUND
28 days
COST
$1397
CONTACT
Contact form available on website
Visit Quantum Tech
Scientech Resumes specializes in science and technology resume writing, including CTO resumes. The owner, Kate Williamson, is a Certified Professional Resume Writer (CPRW). She is also a Certified Resume Specialist in Engineering and Science (CRS+ES) and Information Technology (CRS+IT).
PROS
The resume package offers free e-guides on interview preparation and job search strategies. It also offers unlimited revisions within the 21-day project window. Kate writes all the resumes herself.
CONS
There's no option to buy the resume package directly from the website. You have to contact them to order the package. There are no CTO resume samples on the site.
REVIEWS
5/5 based on 19 Google reviews
5/5 based on 4 Facebook reviews
TURNAROUND
7 – 10 business days (can expedite to 3 business days)
COST
$1195 – $1395
CONTACT
(971) 770-1460 or kate@scientechresumes.com
Visit Scientech Resumes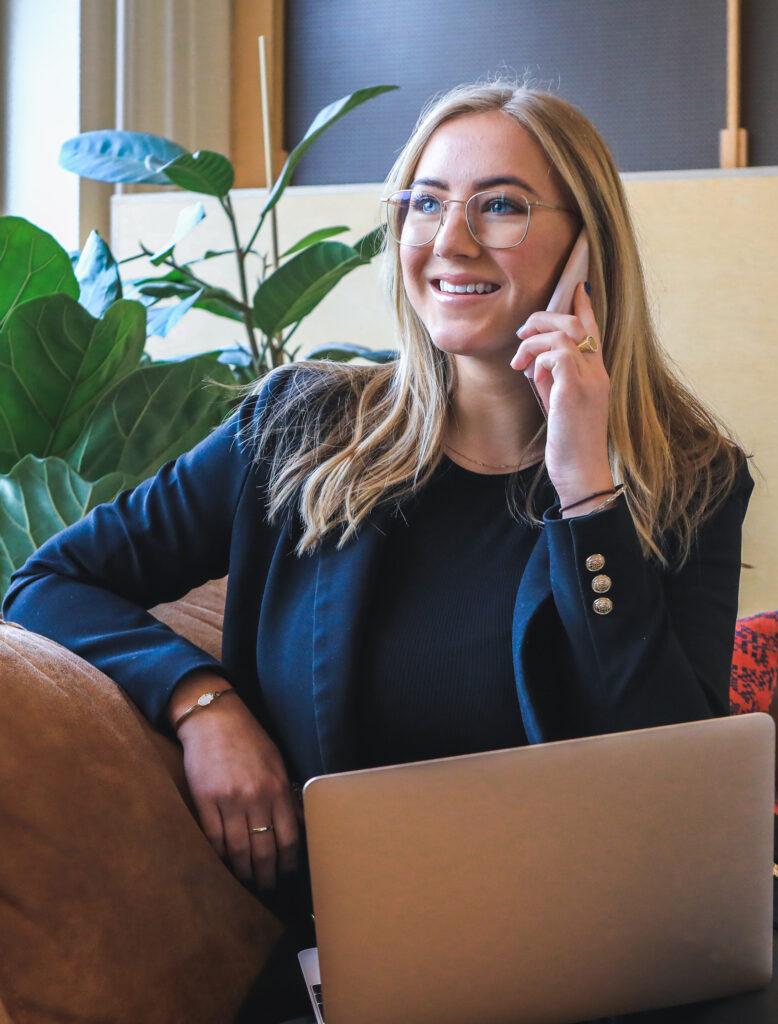 Need A Career Coach?
Have you considered hiring a career coach to help with your job search? You don't have to do it alone. Check out our list of the best executive career coaches.
4
Creative Keystrokes Executive Resumes
Creative Keystrokes Executive Resumes is run by Laurie Smith. She exclusively writes resumes for top executives including CTOs. She has been writing resumes for over three decades. Laurie is also a Certified Professional Resume Writer (CPRW). Her resumes have been featured in reputed publications.
PROS
All the clients work directly with Laurie. You can find a sample CTO resume directly on the website. You also have the option to get a free resume evaluation before you buy a resume package.
CONS
Complete details of resume packages and fee structure are not available on the website. You have to call or email to get more information.
REVIEWS
5/5 based on 1 Google review
TURNAROUND
7 – 10 business days
COST
$1595+
CONTACT
(800) 817-2779 or ljsmith@creativekeystrokes.com
Visit Creative Keystrokes
5
Information Technology Resume Service
Information Technology Resume Service was founded by Jennifer Hay. She was the first Certified Resume Writer in Information Technology (CRS+IT) in the US. The award-winning writer has been writing resumes for IT experts for over a decade. She has a professional IT background and understands IT challenges.
PROS
Your resume will go through 3 cycles of refinement and then you will have 2 months to request changes. You can ask to see a CTO resume sample before buying the service. Jennifer stays up to date on technology and technical practices.
CONS
It would have been better if the resume samples were readily available on the site. Also, there were no customer reviews found online. The turnaround time may be a hindrance for some job seekers.
REVIEWS
TURNAROUND
21 days
COST
$695+
CONTACT
(425) 442-3706 or jhay@itresumeservice.com
Visit IT Resume Service
Previous Years Winners
Resume Writing Winners (2021)
Find My Profession, Quantum Tech Resumes, Scientech Resumes, Creative Keystrokes Executive Resumes, Information Technology Resume Service