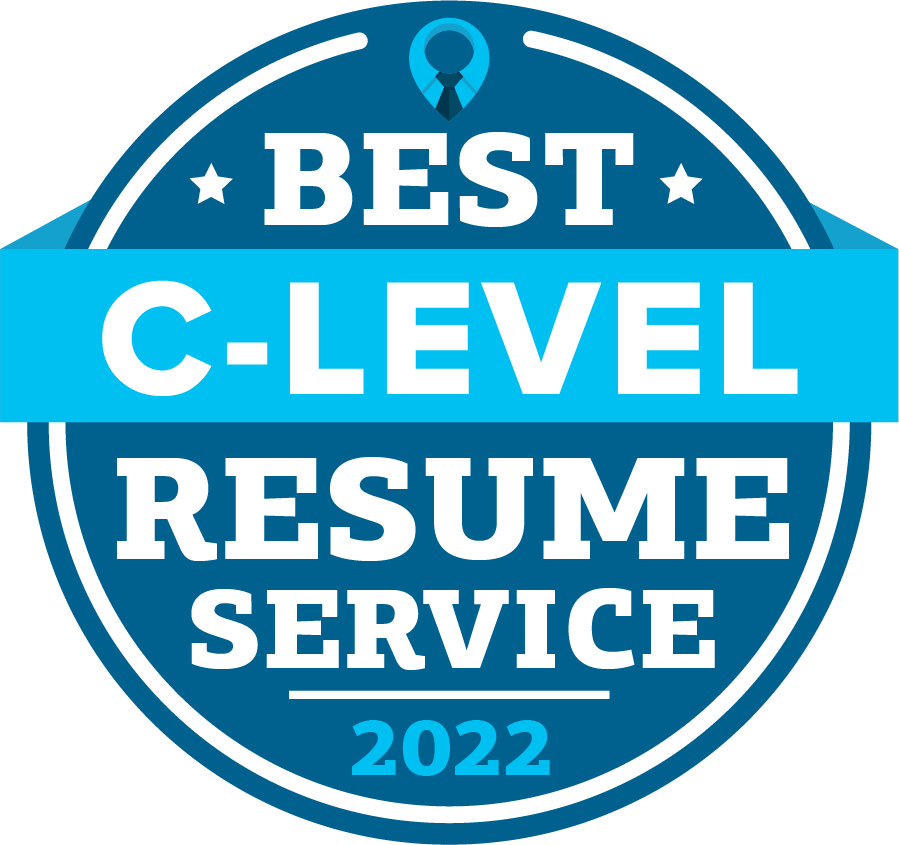 2022 Winners: Add your badge to your marketing materials.
If you currently occupy the C-suite, or if you are eyeballing a C-level position, one thing is certain.
You need a first-class resume.
Your resume is your ambassador. Everyone who sees it should get a snapshot of your personal brand and value proposition.
You need a professional resume writer who tailors their work to C-level executives. They will know exactly how to summarize your executive accomplishments and leadership skills. A pro will also know how to use keywords to get your resume through Applicant Tracking Systems (ATS).
We've sifted through hundreds of resume writers to come up with this list of the top 10 C-suite resume services.
Best Resume Services for
C-Level Executives


4

4
5

5
6

6
7

7
8

8
9

9
10

10
See more services
See less services
How We Choose Winners
Each of the C-suite resume services below was reviewed by a Certified Professional Resume Writer (CPRW) taking into consideration the following:

Cost
The cost of the service compared to other C-level resume writers.

Turnaround
The speed at which the resume is completed.

Credentials
Overall experience, awards, and certifications.

Resume Design
The design, style, and overall look of the resume.

Customer Service
Guarantees, number of edits, and reviews.
This list was hand-curated to serve all C-suite professions. These jobs include CEO, COO, CFO, CIO, CMO, and other C-level positions.
Average C-Level Resume Cost
C-Level
Resume Service Cost
Average Resume Cost
$1147
Resume Cost Range
C-Level Resume Writer Reviews
Find My Profession is much more than a C-Level resume writing service. They are a global company whose work has been featured on sites like Forbes, Inc., Zety, Fast Company, and more.
Their elite resume writing team has experience in 85+ industries and professions. This allows them to assign you a professional writer based on your unique background and experience. Every resume also includes a 1-on-1 phone consultation with your writer.
They have successfully landed their clients positions at companies like Apple, Amazon, EA, Oracle, GM, Facebook, DoJ, Morgan Stanley, and Tesla just to name a few.
Find My Profession has 650+ 5-star reviews and offers a 60-day interview guarantee. Every resume created is Applicant Tracking System (ATS) compatible and highly customized to meet your specific needs.
PROS
You will work one-on-one with an elite and certified resume writer in the United States. Find My Profession commits to working with each client until they are 100% satisfied. Don't worry about having a limited number of edits or a set amount of time with your writer.
CONS
Find My Profession is a virtual company. While they provide services in your area, they don't have a physical office for in-person visits. You'll communicate directly with your writer via email and phone calls.
REVIEWS
5/5 based on 124 Google reviews
5/5 based on 35 Facebook reviews
5/5 based on 8 BBB reviews
4.9/5 based on 304 Trustpilot reviews
4.7/5 based on 255 Sitejabber reviews
TURNAROUND
3 – 5 business days (can expedite to 2 business days)
COST
$995
CONTACT
(831) 888-0967 or help@findmyprofession.com
Check out some of our 5-star reviews:
H. S. on April 11, 2022
Top Shelf Service
I used one of the Find My Profession writers to clean up and modernize my personal documents. The level of knowledge and know-how was stellar. The response was prompt and timely. The writer delivered the product on time and with quality. I was extremely pleased with this service and paid a fraction of what other services charge for similar products and support.
C. B. on May 2, 2022
100% Recommend
[Writer] was a pleasure to work with. This was a great experience and investment in myself and career. I always feel overwhelmed by creating or updating my resume and I had no idea how to create one that was suitable for today's automated analysis used by HR departments. I struggle to find the best words to describe what I do and what I like/dislike. In one phone call [Writer] was able to listen to me blather on and craft my experiences into an outstanding package.
M. J. on October 15, 2021
Extreme Appreciation
[Writer] created an eye-popping & creative resume tailored to my individual needs after carefully reviewing my transitional situation with me. I am extremely happy with how she crafted my beautiful resume for my specific needs. [Writer] was very professional, personable and provided me very honest and direct feedback and insight. Lastly, she kept her promises on resume delivery and follow-up timing – great communication that assured me I was in good hands.
F. J. on July 15, 2021
I Will 100% Be Back
I approached hiring Find My Profession as an investment in my future and it ABSOLUTELY paid off. [Writer] was attentive, responsive, and highly professional. After meeting with me to discuss my career history, she put my work into words that helped me shine in my job search. I'm recommending this service to everyone I know and I will 100% be back when I need this service again.
K. M. on March 1, 2022
I Am 110% Satisfied
[Writer] provided exactly what I wanted. I am 110% satisfied with the completed project which includes a resume, cover letter, and LinkedIn Profile. It was completed in the time frame that was agreed upon, and delivered more than I was expecting. Do not bother looking anywhere else, [Writer] is wicked awesome and a true professional!
C. S. on June 21, 2022
Immediate Results
On the same day I received the final resume draft, I applied to a few jobs and got an interview request the next day.
Visit Find My Profession
2
Distinctive Career Services
Distinctive Career Services was founded by award-winning resume writer Michelle Dumas in 1996. She's a certified writer and member of the National Association of Resume Writers. Michelle says that more than 64% of her clients are C-level executives.
PROS
Michelle has many national certifications. She has also been the recipient of various TORI awards. Distinctive Career Services is one of the longest-standing resume services. They also offer a 100% satisfaction guarantee.
CONS
Although Michelle has great awards and certifications, it does not appear she writes all the resumes herself. Make sure the resume writer you are working with has solid credentials before signing up.
REVIEWS
3/5 based on 2 BBB reviews
1/5 based on 1 Facebook review
TURNAROUND
~15 business days
COST
$1275
CONTACT
(800) 644-9694 or services@distinctivecareerservices.com
Visit Distinctive Career Srvcs
Resume Writers' Ink is on the list of Forbes Top 100 Best Career Sites. Founder, Tina Nicolai, has twenty years of experience in human resources and recruiting. She is a certified advanced resume writer and has won awards for her work. Her C-level package is meant for people seeking salaries of $176k and up.
PROS
The C-level package includes personal branding and a DISC behavioral assessment. If you'd prefer a scaled down service, they also offer DIY resume critiques.
CONS
We wish there were more details about the writing process and a few resume samples to check on the website. Also, a few customer reviews would also have been a great addition.
REVIEWS
5/5 based on 2 Facebook reviews
TURNAROUND
~3 weeks
COST
$1000
CONTACT
(407) 808-3047 or tina@resumewritersink.com
Visit Resume Writers' Ink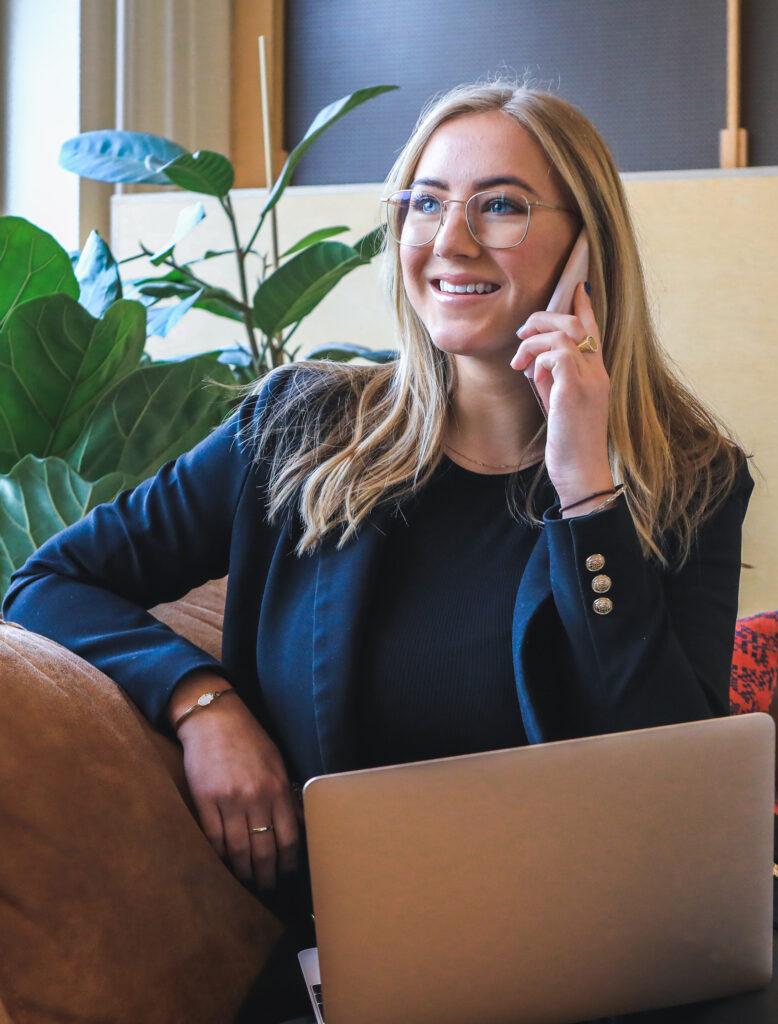 Need A Career Coach?
Have you considered hiring a career coach to help with your job search? You don't have to do it alone. Check out our list of the best executive career coaching services.
Riklan Resources provides specialized resume services to the C-suite. After a successful career in HR, Michelle Riklan founded the company in 2004. She is often interviewed by the media on career topics. She has even published three books with tips on giving your career a leg up.
PROS
There are quite a few impressive C-level resume samples on the website. The company understands the care and time needed to create a resume for someone at this career stage.
CONS
We could not find any information about the resume writers on the website. The founder's credentials are impressive but she doesn't write all the resumes herself.
REVIEWS
TURNAROUND
10 business days
COST
$1595+
CONTACT
(800) 540-3609 or michelle@riklanresources.com
Visit Riklan Resources
5
Windhof Career Services
Windhof Career Services is the creation of Tim Windhof. Tim specializes in C-level resumes and job searches. He has several resume-writing certifications to boast. He has worked in the legal and career industries in four countries. This has allowed him to gain a deep understanding of global leadership positions.
PROS
Tim has extensive experience working with executives from various industries. His writing is well-targeted and his resume designs are visually appealing. Also, he personally works with all of his clients.
CONS
To purchase a resume or career package, you will need to contact Tim first for personalized pricing. Rush service is available dependent on Tim's workload.
REVIEWS
5/5 based on 7 Google reviews
TURNAROUND
5 business days
COST
$950 – $1200
CONTACT
(740) 815-0472 or info@windhofcareers.com
Visit Windhof Careers
Preferred Resume Group is a specialized C-level resume service run by Mary DeLuca. She is the first-ever Certified Resume Specialist for Financial Services (CRSFS). She also holds other resume certifications. Her 20+ years in the capital markets makes her a sought after writer for finance executives.
PROS
Many C-level resume services boast their founders' credentials but use ghost-writers. Mary DeLuca personally writes every resume that is ordered through Preferred Resume Group.
CONS
The longer turnaround time can be an issue for applicants in a rush. We also were unable to find many current reviews for this company.
REVIEWS
2/5 based on 1 Yelp review
TURNAROUND
15 business days
COST
$1395
CONTACT
(239) 228-6284 or marydeluca@preferredresumegroup.co
Visit Preferred Resume Grp
Storeyline Resumes was founded by Robynn Storey in 2000. She has a powerful approach to resumes based on her experience as a HR executive. One of her team's specialties is C-level resumes. In total, Storeyline Resumes has written more than 15,000 resumes.
PROS
Storeyline Resumes commits to working with you until you are 100% satisfied. You get unlimited revisions during a 5-day period. The cost is also very affordable compared to other C-level services on our list.
CONS
The website lacks detail about the writing team and credentials. Also, there are no resume samples for you to review.
REVIEWS
5/5 based on 5 Facebook reviews
5/5 based on 1 Yellow Pages review
4.7/5 based on 249 Google reviews
4.2/5 based on 24 BBB reviews
TURNAROUND
7 – 10 business days (can expedite to 48 business hours)
COST
$699
CONTACT
(724) 832-8845 or storeyline01@comcast.net
Visit Storeyline Resumes
8
Total Career Advancement
Total Career Advancement has decades of experience writing C-suite resumes. This company has been in business since 1979. It's not every day that you come across a writer with 30+ years of resume writing experience.
PROS
You get unlimited revisions until you are satisfied. They offer a 90-day interview guarantee. Each resume comes with free job placement services to help you discover the best career path.
CONS
We were unable to find any resume samples on the website. Also, it would have been nice to read more details about the individual writers on the team.
REVIEWS
4.5/5 based on 8 Google reviews
4/5 based on 3 Yelp reviews
TURNAROUND
3 – 5 business days (can expedite to 24 hours)
COST
$899+
CONTACT
(631) 234-3702 or totalcareer@optonline.net
Visit TCA
9
Executive Career Partners
Executive Career Partners was founded in 2014 and provides career marketing services including resume writing for C-suite executives. Based in Greenwood Village, CO, their executive team has 40 years of experience advising on job search strategies.
PROS
ECP provides more than resume writing. Other services include career strategy, personal websites, social media branding, and more. Each resume will be created with ATS standards in mind.
CONS
Resumes seem to be a secondary service with the primary focus on career strategy. Also, you cannot sign up directly on the website. In order to sign up for the services you must call them first.
REVIEWS
4.9/5 based on 30 BBB reviews
4.6/5 based on 124 Google reviews
3/5 based on 4 Yelp reviews
TURNAROUND
Not found
COST
~$1,000+
CONTACT
(303) 529-4470 or tcanfield@ecp-careers.com
Visit ECP
10
Executive Resume Writers
Executive Resume Writers is a client-focused service that caters exclusively to 6- and 7- figure executives. Their team offers resume writing, career coaching, and interview prep. ERW uses a proprietary approach to telling your story in the most effective way possible. The team has worked with 2000+ executives.
PROS
There are a few resume samples on the website including a CMO resume sample. They also claim to have industry certifications including CPRW, CEIP, and CPCC.
CONS
Almost no details about pricing, turnaround, or process are available on the website. You will need to contact the service to get more details.
REVIEWS
1/5 based on 2 Facebook reviews
TURNAROUND
Not found
COST
Not found
CONTACT
(929) 203-9706
Visit ERW
Previous Years Winners
Resume Writing Winners (2021)
Find My Profession, Distinctive Career Services, Resume Writers Ink, Riklan Resources, Windhof Career Services, Preferred Resume Group, Storeyline Resumes, Total Career Advancement, Executive Career Partners, Executive Resume Writers