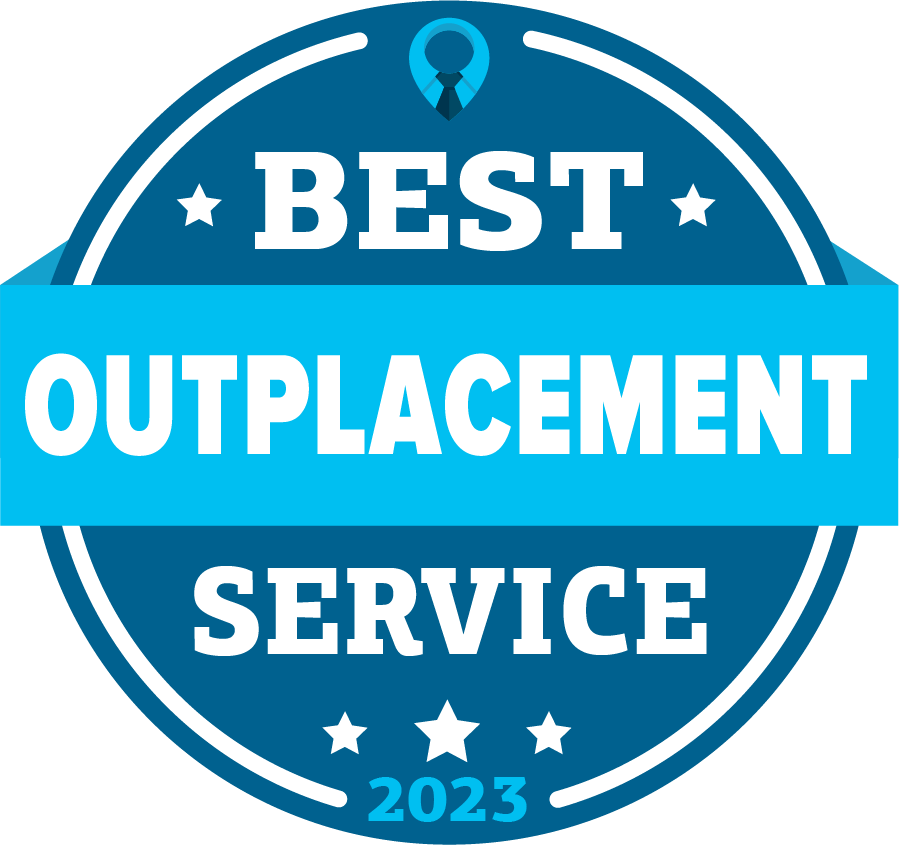 2023 Winners: Add your badge to your marketing materials
Planning to downsize your workforce? You already know that doing so can put your organization in a tough spot.
Besides having to terminate employees, you'll also have to worry about increased unemployment insurance costs, potential legal risks, and damage to your company reputation.
That's where outplacement services come in.
Outplacement services are professional services that assist employees who have been laid off or downsized in their transition to new employment.
Outplacement services raise morale among both current and displaced employees, reminding them of how much your company cares about their workers and their welfare.
With many outplacement services out there, choosing the right one can be hard.
That's why we've compiled this list of the best outplacement services for you.
Best Services for
Outplacement



4

4
5

5
6

6
7

7
8

8
9

9
10

10
See more services
See less services
Outplacement Services Reviews
Find My Profession offers a one-of-a-kind experience for laid off employees that goes far beyond any other outplacement service.
This white-glove service does more than just 'assist' or 'support' your displaced employees in their career transition. They provide a vip-level treatment that ensures your employees can find their next roles – without lifting a finger.
While most traditional outplacement services simply prepare laid off employees for their return to the job market, Find My Profession goes the extra mile by managing their job search from start to finish. 
Find My Profession will craft career documents for your displaced employees, search for jobs on their behalf, apply for them with a customized resume, network with key decision-makers to secure interviews, and prepare them for the interview.
Services Offered: 
Reverse Recruiting – Premium option where professionals manage your employee's entire job search including applications, networking, interviews, and salary negotiation.
Career Documents – Effective resumes, cover letters, LinkedIn profiles, professional bios, and personal statements written by certified writers.
Career Resources – Free and unlimited access to expert job searching advice in an up-to-date career blog.
Find My Profession specializes in helping jobseekers find new jobs. Unlike other services that only prepare career documents for your employees and give them advice on 'how' they can find jobs, FMP handles the entire job search for them. Your laid off employees can secure their next roles faster, and your organization can quickly break free of the pitfalls of workforce reduction.
4.8/5 based on 400 TrustPilot reviews
4.9/5 based on 276 Sitejabber reviews
5/5 based on 147 Google reviews
5/5 based on 53 Facebook reviews
5/5 based on 4 Yelp reviews
(831) 888-0967 or help@findmyprofession.com
Check out some of our 5-star reviews:
JC on May 30, 2022
Excellent service provided
[Reverse Recruiter] is by far the best career finder I have ever had to pleasure to work with. He truly goes above and beyond in everything he does when he works with you, and the results definitely show it. He was professional throughout the entire experience. His attention to detail, overall industry knowledge, and the way he takes care of his clients is best in class. Also, turnaround time and email responses were done very quickly. If you don't work with [Reverse Recruiter] for your career finder/job search needs, you're missing out big time! Can't thank him enough for everything he has done.
Chakib Abi-saab on May 14, 2022
Outstanding service
I had the opportunity to work with [Reverse Recruiter], and I must say the experience was excellent. The communication was great, the level of professionalism and effectiveness was very high, from identifying the right jobs to networking with the right people in LinkedIn! I highly recommend this service to anyone in a senior position who is serious about finding a new job. Take it from me, you can not do it better yourself.
Dave Curtiss on May 19, 2022
Find My Profession review
Working with [Reverse Recruiter] and Find My Profession reminds of the raptures in the film Jurassic Park. They were relentless in all aspects of my job search. I understand that your spouse or others may question the cost but it was worth every penny. ABSOLUTELY RECOMMEND!
Ife Daramola on August 30, 2021
Worth the investment
I used the Find My Profession service to rewrite my resume and to revamp my Linkedin page. I also used the Find My Profession career finder service and worked with [Reverse Recruiter] to help me apply for roles and market my profile to potential employers. [Reverse Recruiter] worked very diligently to ensure that my profile was marketed to top-level executives in my industry and his efforts eventually led to my finding the perfect role which I received a great offer and that I accepted. This is a great service and I believe it is worth the investment for those who are looking to find their next role.
Dan St Peter on July 6, 2022
FMP – landed me the job!
From the very beginning of my initial application, it was clear [Reverse Recruiter] was here to help me in the next stages of my career journey. This wasn't going to be an ordinary job search experience. Based on our enrollment conversation, [Reverse Recruiter] took the lead managing the job search process for me. She asked the right number of questions to build the search criteria specific to my interests (role, industry, location). [Reverse Recruiter] scanned the horizon weekly and staged available opportunities reducing my effort/stress and allowing focus on my personal and family obligations. Upon my giving a prospective position the green light, [Reverse Recruiter] submitted a tailored application on my behalf and followed up with the employer as necessary. Along the way, [Reverse Recruiter] freshened my resume and online profile to take advantage of today's job search criteria. She also expanded my LinkedIn presence connecting me with dozens of professionals. Above all, [Reverse Recruiter] listened carefully to my evolving needs and adjusted the job search process accordingly. It was as if [Reverse Recruiter] was personally committed to helping me find the right match (which she did!). Depending on your time and energy available, Find My Profession team members can either take full lead on the job search process or can supplement your existing plan. Don't go it alone.
Kelley White on April 12, 2022
Great service for busy…
I am so pleased with my experience with [Reverse Recruiter] at FMP. I was looking to change industries, but too busy and overwhelmed with my day-to-day to embark on the journey on my own. No only did he do the heavy lifting with applications, but was a readily available resource in coaching to ensure I nailed interviews and marketed myself in the best way possible. He was helped to give me realistic expectations without short-changing myself or my skills to get the job I wanted. Thanks to him, I was able to secure a great role at my dream company within 6 weeks!
Dan West on February 28, 2022
[Reverse Recruiter] was…
[Reverse Recruiter] was hard working and excellent and he directly led to me finding a job in 30 days! It was a pleasure to have him behind the scenes finding opportunities.
Sarah Streiffert on August 18, 2021
Excellent Service!
I started using the Career Finder service on July 16th, and a month later on August 16th, I was offered a job! I really appreciated [Reverse Recruiter's] guidance and expertise through this process. It had been 18 years since I'd had to job search, and had no idea where to start. While the price was high, I thought if this service shortened my job search by a few months, then it would be worth it. [Reverse Recruiter] was very skilled in networking, helping me find positions that were of interest, but weren't necessarily ones I would have looked for myself, applying, (and outside his job description), dealing with my emotions as I got rejections, and became frustrated trying to figure out what I was searching for. The position I landed was something that I probably wouldn't have thought to look at myself. I appreciate how fast I was able to find something that I feel like will be a great fit, and I would highly recommend [Reverse Recruiter] and this service.
ADP was founded in 1949 and is based in New Jersey. Their outplacement is delivered via two services, AIRS and BrightJump. These services provide transition support for your laid off employees. While AIRS is a standalone product, BrightJump is available to employers who have other ADP services.
Services Offered: 
Career Documents – Resume review, optimization, and creation to improve the chances of landing a job.
Career Coaching – One-on-one coaching sessions delivered by a team of talent acquisition professionals, recruiters, and Certified Professional Career Coaches.
Career Resources – Library of courses that job seekers can use to develop their resume, networking, interviewing, and negotiation skills, amongst others.
Career Portal – Mobile-supported portal that allows job seekers to track their progress, access career resources, and leverage the course library.
Since inception, ADP has provided its services for more than 1,000,000 organizations. The company has offices in more than 140 countries around the world, allowing them to deliver their solutions with a local touch. They've been recognized by Gartner as 2022's Customers' Choice for Cloud HCM Suites.
1.9/5 based on 2,078 Trustpilot reviews
3.9/5 based on 1,110 ConsumerAffairs reviews
4.3/5 based on 494 Gartner reviews
3.76/5 based on 322 Google reviews
1/5 based on 247 BBB reviews
4/5 based on 214 G2 reviews
1/5 based on 31 Yelp reviews
Korn Ferry is an organizational consulting firm founded in 1969. With 10,000+ experts in over 50 countries, this Los Angeles-based firm provides outplacement solutions for organizations around the world. They use their connections and coaching to help your laid off employees to make their next career moves faster.
Services Offered: 
Career Coaching – One-on-one career transition coaching with experienced career coaches, recruiters, and Human Resource professionals.
Networking – Job seekers have access to Korn Ferry's network of talent teams from 10,000+ organizations around the globe.
Career Resources – Unlimited access to an online career management site and a database of more than 3,000 upskilling, reskilling, and leadership courses.
Redeployment Alternatives – Retainment offering that allows you to redeploy laid off employees to new roles within your organization.
Korn Ferry has connections to talent teams in more than 10,000 companies. They use these connections to give laid off employees access to more quality career opportunities. More than 90% of the displaced employees they've worked with have landed jobs equal to or better than their previous jobs.
4.3/5 based on 301 Google reviews
3.8/5 based on 62 Facebook reviews
4.4/5 based on 10 G2 reviews
Lee Hecht Harrison has been providing outplacement services since 1974. Based in Florida, they give laid off employees the guidance, support, and resources they need to prepare for what comes next. With more than 8,000 coaches, they serve over 15,000 organizations in 66 countries every year.
Services Offered: 
Career Documents – Professional branding materials that include a professionally written SEO-optimized resume and social media profile.
Career Coaching – Personalized career transition coaching, delivered by certified career coaches, HR experts, business leaders, and the like.
Networking – Access to a network of more than 7,000 companies, that gives job seekers access to job opportunities that have not been published.
Career Resources – Free skill development courses to help your displaced employees improve old skills and learn new ones.
Lee Hecht Harrison was recognized as an industry leader in Everest Group's 2022 Outplacement and Career Transition Services PEAK Matrix®. The company gives your displaced employees access to unpublicized job opportunities at more than 7,000 companies across the globe.
4.3/5 based on 157 Google reviews
2.5/5 based on 37 Yelp reviews
2.7/5 based on 4 Trustpilot reviews
5/5 based on 1 Facebook review
VelvetJobs is an outplacement service in business since 2014. Headquartered in Los Angeles, their outplacement service combines a job matching feature with resume writing, career coaching, and interview preparation services. The company has been recognized by Forbes as a leading career transition firm.
Services Offered: 
Career Documents – Professional branding suite that includes a resume, LinkedIn profile, and cover letter writing service.
Career Coaching – One-on-one career transition coaching, delivered by experienced career coaches with high feedback scores.
Job Matching – Unique offering that matches job seekers with curated-jobs, based on their career level and industry.
Outplacement Analytics – Comprehensive dashboard that allows you to keep track of your displaced employees' progress.
VelvetJobs promises to land your displaced employees new jobs. If they cannot, they'll continue providing their services for free, until said employees secure new roles. They're trusted by companies like Verizon, Coca Cola, American Express, and Mercedes Benz, amongst others.
4.9/5 based on 138 Trustpilot reviews
Arielle Executive specializes in helping executive-level professionals find their next roles. In business since 2001, this Sydney-based firm has provided outplacement solutions for 3,000+ executives around the world. Theirs is a personalized combination of career coaching, brand management, and job search support.
Services Offered: 
Career Documents – Professionally written resume and LinkedIn profile that highlights the executive's unique selling point.
Career Coaching – Personal coaching sessions to create job hunt strategies and provide interview preparation support.
Arielle Executive has helped professionals transition into leadership roles at reputable companies including Google, Apple, Deloitte, KPMG, and more. Instead of a one-size-fits-all plan, Arielle Executive offers to create a personalized outplacement package that suits the needs of your departing executive.
4.9/5 based on 137 Google reviews
Randstad RiseSmart is an outplacement service provider co-founded in 2007 by Dan Davenport. The company's outplacement service includes personal coaching, professional branding, curated job leads, and a host of other career transition solutions. Although based in northern California, they serve employers in 100+ countries. 
Services Offered: 
Reverse Recruiting – The Job Concierge service hand picks jobs and networking events, and makes recruiter connections that match the job seeker's goals.
Career Documents – Branding service that includes a professionally written resume, social media profile, cover letter, and other marketing materials.
Career Coaching – Personal mentoring system that provides job seekers with a dedicated career coach, live webinars, on-demand job search assistant, and more.
Networking – Networking service that exposes job seekers to thousands of recruiters and potential pivotal connections.
Career Resources – Job seekers get access to career transition coaches, 20,000+ skill courses, a target company list, and a range of other career tools and insights.
In 2022, Everest Group named RiseSmart an industry leader in its Outplacement and Career Transition Services PEAK Matrix®. With a Net Promoter Score of 86, RiseSmart has positioned itself as a company that delivers satisfactory services. They also offer various plans for different employee levels.
4.8/5 based on 122 Google reviews
4/5 based on 6 Yelp reviews
4/5 based on 5 Sitejabber reviews
8
Challenger, Gray & Christmas
Challenger, Gray & Christmas is the first outplacement service in the U.S. Whether it's finding a new job, starting a business, or creating a retirement plan, this Chicago-based company uses its outplacement services to support your displaced employees. They've been recognized by WSJ, CNBC, AP, and more.
Services Offered: 
Career Documents – ATS-friendly resumes and LinkedIn profiles, written for outbound employees by professional resume writers.
Career Coaching – Coaching from a certified job coach who provides career transition strategies, on-going support, and interview coaching.
Career Resources – Wide range of career resources including webinars, customized job leads, career assessments, detailed employer research, and more.
Since they began providing outplacement and career transition services in 1966, Challenger, Gray & Christmas has helped more than 100,000 people reach the next phase of their careers. Besides supporting departing employees, this company can also provide change management support for your organization.
4.8/5 based on 18 Facebook reviews
3.7/5 based on 14 Google reviews
3/5 based on 4 Yelp reviews
(312) 332-5790 or info@challengergray.com
GetFive has been operating since 1986. They provide outplacement services for organizations across 12 countries. GetFive's outplacement is one that relies on one-on-one coaching. Their team consists of 200+ certified coaches, experienced in resume writing, LinkedIn optimization, and GetFive's 5-Step method.
Services Offered: 
Career Documents – Resume, cover letter, and LinkedIn profile optimization, provided by a certified career coach with industry experience.
Career Coaching – Coaches clarify career goals, develop marketing campaigns, research potential roles, and help prepare job seekers for interviews. 
Networking – Network development and utilization techniques, taught by career coaches with years of experience in the field.
Career Resources – GetFive's G5 Hub gives access to a suit of digital tools including LinkedIn training and on-demand webinars, amongst others.
GetFive has provided outplacement services for reputable organizations including Fuso, Rockefeller Group, RailWorks, and the like. Also, GetFive has received a Net Promoter Score of 82. This means that the company has a habit of delivering satisfactory services to their clients.
5/5 based on 7 Google reviews
5/5 based on 7 Facebook reviews
3/5 based on 2 Yelp reviews
(800) 538-6645 or info@getfive.com
Impact Group is an outplacement service provider established in 1988. The company combines its specialty in coaching with professional branding and technology, to support laid off employees across 68 countries. In 2022, they received an EMMAs Award for Destination Services Provider of the Year.
Services Offered: 
Career Documents – Brand development offering that includes a compelling resume and LinkedIn profile.
Career Coaching – Action plan development and career search coaching, delivered by professionals with 15+ years of experience.
Networking – Career coaches help job seekers connect with hiring managers through in-person meetings and social media platforms.
Career Resources – The 1:Me™ platform with  access to job openings, target employer data, AI optimization tools, curated career content, and more.
Impact Group's services are trusted by Ford, Chevron, Corning, Grainger, and other organizations around the world. In addition to supporting employee departure, Impact Group provides your organization with the support it needs to navigate the burden of losing a part of its workforce.
3.7/5 based on 3 Google reviews
(314) 453-9002 or info@impactgrouphr.com