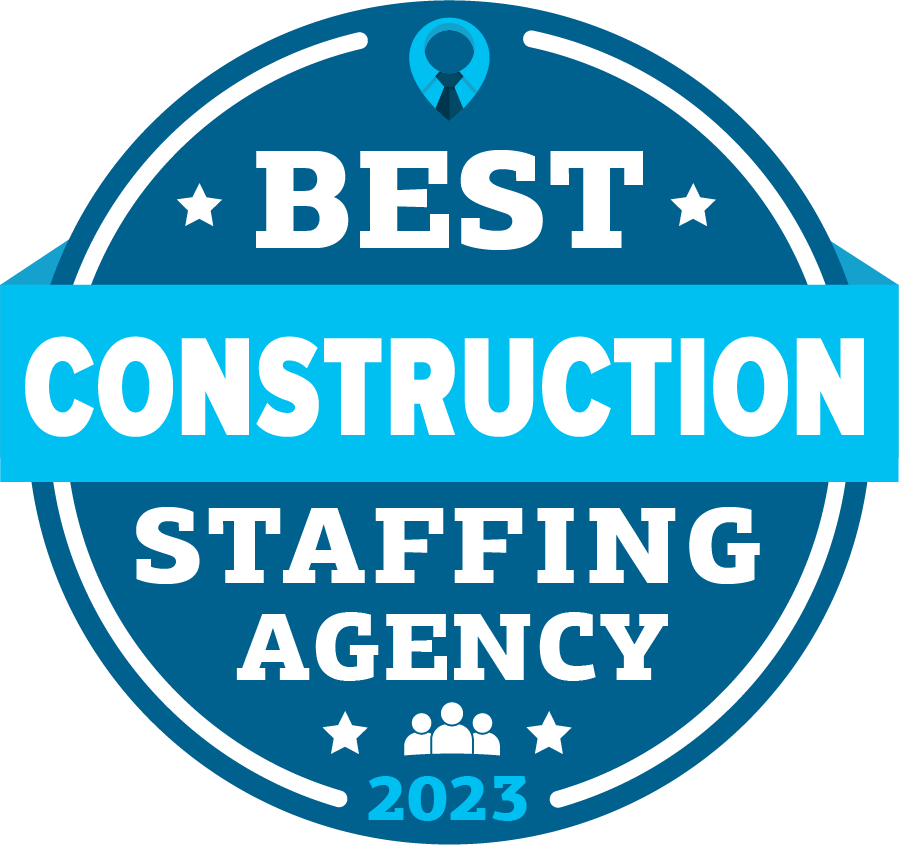 2023 Winners: Add your badge to your marketing materials.
Looking for the best construction staffing agencies?
You've come to the right place.
From residential and commercial to industrial and infrastructure, every construction project requires skilled, reliable workers at every level to complete the work on time and in a professional manner.
But demand means more competition.
So, it is important to take advantage of every opportunity to connect with the right people.
That's where a construction staffing agency comes in.
They have the resources and expertise necessary to match you with the right employers.
And we've done all the heavy lifting in finding the right construction staffing agency by sorting through hundreds of them to bring you only the best.
The staffing companies on this list are highly specialized to cover your specific career needs.
Best Staffing Agencies for
Construction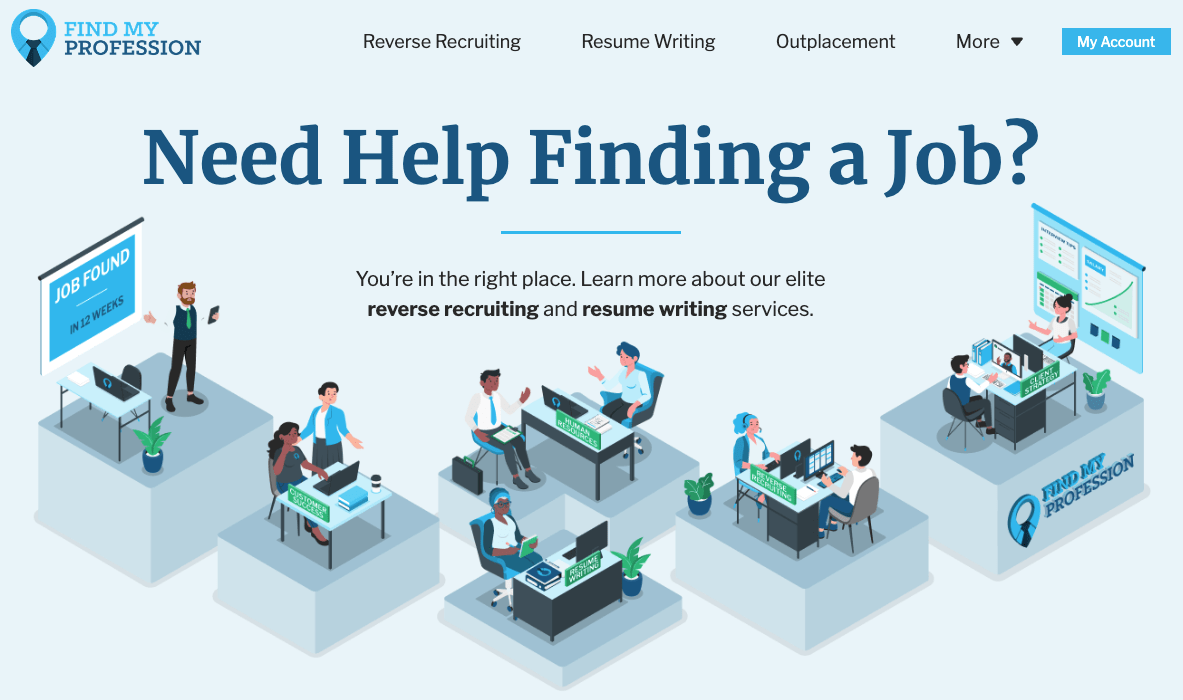 4

4
5

5
6

6
7

7
8

8
9

9
10

10
See more services
See less services
How We Choose Winners
Each of the construction staffing agencies below was reviewed by a senior recruiter taking into consideration the following:
Overall experience, awards, and certifications.
Number and variety of jobs available.
Client reviews on third-party platforms.
This list serves the following positions in the construction industry:
Skilled Trade Worker, Property Manager, Site Manager, Project Engineer, Construction Superintendent, Construction Manager, Purchase Manager, Service Technician, Project Safety Manager, Field Engineer, Senior Estimator, Project Administrator, Electrician, Handyman, Pipefitter, Welder, Risk Engineer, Building Inspector, and more.
Construction Staffing Agency Reviews
Find My Profession offers a one-of-a-kind experience that goes far beyond any other staffing agency on this list.
Traditional staffing agencies like the ones in this list are hired by corporations to fill open positions. Find My Profession is unique because they are hired directly by the job seeker to manage their job search. They call this Reverse Recruiting because it's virtually the opposite of what most recruiters and staffing agencies do.
This white-glove service will search for jobs on your behalf, apply for you with a customized resume to fit the application, and network with key decision-makers to secure interviews.
The only thing they won't do is show up to the interview for you. But don't worry, this service offers interview preparation and salary negotiation advice. So you'll be fully prepared!
Unlike traditional staffing agencies, Find My Profession works directly for the job seeker. You can save hundreds of hours searching for jobs, filling out applications, customizing your resume, and networking. Finally, you can pay someone to find you a job. Your dedicated Reverse Recruiter will create a personalized strategy to manage all aspects of your job search.
85+ industries/professions including:
Executive/C-Suite
Information Technology
Accounting/Finance
Sales/Marketing
Operations/Supply Chain
Human Resources
Federal Government
4.9/5 based on 394 Trustpilot reviews
4.9/5 based on 276 Sitejabber reviews
5/5 based on 147 Google reviews
5/5 based on 53 Facebook reviews
5/5 based on 8 BBB reviews
5/5 based on 4 Yelp reviews
(831) 888-0967 or help@findmyprofession.com
Check out some of our 5-star reviews:
JC on May 30, 2022
Excellent service provided
[Reverse Recruiter] is by far the best career finder I have ever had to pleasure to work with. He truly goes above and beyond in everything he does when he works with you, and the results definitely show it. He was professional throughout the entire experience. His attention to detail, overall industry knowledge, and the way he takes care of his clients is best in class. Also, turnaround time and email responses were done very quickly. If you don't work with [Reverse Recruiter] for your career finder/job search needs, you're missing out big time! Can't thank him enough for everything he has done.
Chakib Abi-saab on May 14, 2022
Outstanding service
I had the opportunity to work with [Reverse Recruiter], and I must say the experience was excellent. The communication was great, the level of professionalism and effectiveness was very high, from identifying the right jobs to networking with the right people in LinkedIn! I highly recommend this service to anyone in a senior position who is serious about finding a new job. Take it from me, you can not do it better yourself.
Dave Curtiss on May 19, 2022
Find My Profession review
Working with [Reverse Recruiter] and Find My Profession reminds of the raptures in the film Jurassic Park. They were relentless in all aspects of my job search. I understand that your spouse or others may question the cost but it was worth every penny. ABSOLUTELY RECOMMEND!
Ife Daramola on August 30, 2021
Worth the investment
I used the Find My Profession service to rewrite my resume and to revamp my Linkedin page. I also used the Find My Profession career finder service and worked with [Reverse Recruiter] to help me apply for roles and market my profile to potential employers. [Reverse Recruiter] worked very diligently to ensure that my profile was marketed to top-level executives in my industry and his efforts eventually led to my finding the perfect role which I received a great offer and that I accepted. This is a great service and I believe it is worth the investment for those who are looking to find their next role.
Dan St Peter on July 6, 2022
FMP – landed me the job!
From the very beginning of my initial application, it was clear [Reverse Recruiter] was here to help me in the next stages of my career journey. This wasn't going to be an ordinary job search experience. Based on our enrollment conversation, [Reverse Recruiter] took the lead managing the job search process for me. She asked the right number of questions to build the search criteria specific to my interests (role, industry, location). [Reverse Recruiter] scanned the horizon weekly and staged available opportunities reducing my effort/stress and allowing focus on my personal and family obligations. Upon my giving a prospective position the green light, [Reverse Recruiter] submitted a tailored application on my behalf and followed up with the employer as necessary. Along the way, [Reverse Recruiter] freshened my resume and online profile to take advantage of today's job search criteria. She also expanded my LinkedIn presence connecting me with dozens of professionals. Above all, [Reverse Recruiter] listened carefully to my evolving needs and adjusted the job search process accordingly. It was as if [Reverse Recruiter] was personally committed to helping me find the right match (which she did!). Depending on your time and energy available, Find My Profession team members can either take full lead on the job search process or can supplement your existing plan. Don't go it alone.
Kelley White on April 12, 2022
Great service for busy…
I am so pleased with my experience with [Reverse Recruiter] at FMP. I was looking to change industries, but too busy and overwhelmed with my day-to-day to embark on the journey on my own. No only did he do the heavy lifting with applications, but was a readily available resource in coaching to ensure I nailed interviews and marketed myself in the best way possible. He was helped to give me realistic expectations without short-changing myself or my skills to get the job I wanted. Thanks to him, I was able to secure a great role at my dream company within 6 weeks!
Dan West on February 28, 2022
[Reverse Recruiter] was…
[Reverse Recruiter] was hard working and excellent and he directly led to me finding a job in 30 days! It was a pleasure to have him behind the scenes finding opportunities.
Sarah Streiffert on August 18, 2021
Excellent Service!
I started using the Career Finder service on July 16th, and a month later on August 16th, I was offered a job! I really appreciated [Reverse Recruiter's] guidance and expertise through this process. It had been 18 years since I'd had to job search, and had no idea where to start. While the price was high, I thought if this service shortened my job search by a few months, then it would be worth it. [Reverse Recruiter] was very skilled in networking, helping me find positions that were of interest, but weren't necessarily ones I would have looked for myself, applying, (and outside his job description), dealing with my emotions as I got rejections, and became frustrated trying to figure out what I was searching for. The position I landed was something that I probably wouldn't have thought to look at myself. I appreciate how fast I was able to find something that I feel like will be a great fit, and I would highly recommend [Reverse Recruiter] and this service.
Great Hire is a full-service employment services provider based in Orange County, CA, providing staffing and recruitment services nationwide. Great Hire serves many industries including but not limited to construction. Flexible staffing solutions and a vast talent pool of qualified candidates sets them apart.
With a vast network in the construction staffing space, Great Hire understands each candidate has unique employment needs and provides flexible solutions to accommodate them. They have the right employer connections to place you in your desired sector where your skills and experience will be valued.
General Engineering Contractor
General Building Contractor
Specialty Contractor
Estimator/Field Supervisor
Residential Superintendent
Maintenance Technician
General Manager
5/5 based on 159 Google reviews
5/5 based on 6 Facebook reviews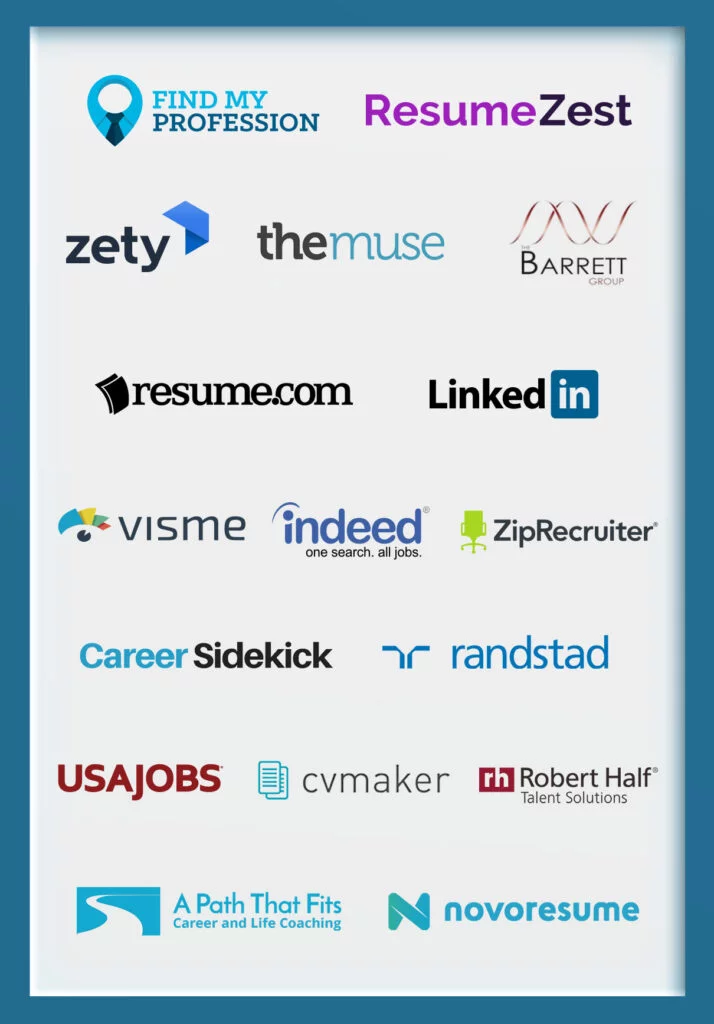 Need Help With Your Job Search?
Did you know there are companies you can hire to help with your job search? Whether you need resume help or want someone to apply to jobs for you, we've reviewed the 20 best agencies to help you find a job.
DAVRON is a leading employment solutions provider serving the construction, engineering, architectural, and manufacturing industries since 1997. Based in Tampa, DAVRON is a highly specialized staffing firm that provides talent management solutions to tradespeople and construction firms nationwide.
As a construction and engineering focused staffing agency, DAVRON understands an individual's unique career needs. So, whether you're looking for an entry-level role or a leadership position, you'll be best matched with your ideal work environment. They also help with resume writing and interview prep.
Building Codes Specialists
Concrete Estimators
Construction Project Managers
HVAC Specialists
Plumbing/Fire Protection
Survey/Mapping Professionals
Renovation/Rehabilitation/Restoration
CAD Drafters/Designers
4.8/5 based on 240 FeaturedCustomers reviews
5/5 based on 144 Google reviews
(888) 932-8766 or jobs@davron.net
4
Wide Effect Talent Solutions
Wide Effect is a global provider of talent acquisition solutions. They specialize in construction, maritime, and energy industries. Wide Effect provides elite construction employment solutions to candidates and businesses in the US and abroad. They have an extensive network of recruiters located in all 50 states.
As one of the nation's top headhunters for the construction industry, Wide Effect has over 60 years of experience and maintains a database of the country's best construction workforce. So, you can rest assured you'll get access to the best jobs, from apprentice-level labor to supervisory and leadership positions.
Project Management
Millwright/Industrial Mechanics
Crane Operators
Systems Engineering
Sheet Metal Workers
Site Supervision
Plumbing/Electrical/Carpentry
Iron Workers
4.9/5 based on 98 Google reviews
5/5 based on 2 Facebook reviews
(833) 493-5627 or info@wideeffect.com
5
Building Team Solutions
Building Team Solutions is a national placement and recruitment firm based in Austin, TX. Founded in 2011, the company specializes in providing staffing solutions for tradesmen in the construction and industrial sectors. From Austin to London, Building Team Solutions have got you covered wherever you are.
They are proudly affiliated with the Texas Association of Staffing, and maintain several recognized certifications in the staffing and recruiting industry. The qualified team has an emphasis on construction and industrial positions, amassing over 25 years of experience in staffing and recruiting.
Construction
Industrial
Service/Manufacturing
Project Management
Skilled Trades
Welding
Carpentry
Electrical
4.7/5 based on 104 Google reviews
4.6/5 based on 10 Facebook reviews
(512) 258-5336 or info@recruitingaustin.com
6
CCS Construction Staffing
Providing qualified tradespeople to the construction trades since 2008, CCS Construction Staffing is your go-to construction recruitment agency. They staff and recruit for construction across several trades. CCS operates from multiple offices located throughout the Southeast and is headquartered in Charlotte.
Unlike many national staffing and recruiting firms, CCS focuses only on skilled construction trades. So, you can rest assured that you'll get access to ample job opportunities based on your interests, skills, and experience. This company is also a proud member of the American Staffing Association (ASA).
Administrative Assistants
General Laborers
Millwrights
Refrigeration Techs
HVAC
Carpenters
Electricians
Pipe Fitters/Pipe Welders
4.5/5 based on 720 Google reviews
4.5/5 based on 118 Facebook reviews
(704) 561-0053 or jobs@staffccs.com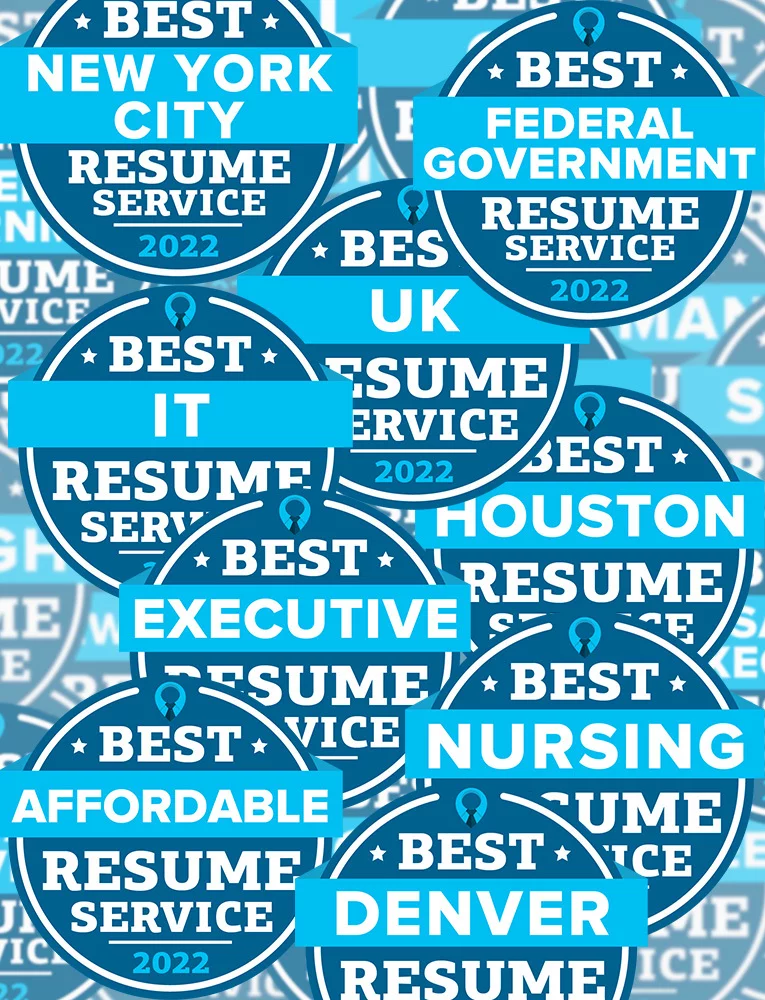 Is Your Resume Working Properly?
If you are having trouble landing interviews, it might be time to hire a professional resume writer. Check out our list of the 750+ best resume writers and start landing more interviews!
TRS is a global employment solutions provider specializing in the recruitment and placement of construction, engineering, technical, and field talent. TRS has connected the best field and technical talent with the best projects across the globe since 1984. Headquartered in Greenville, SC, TRS serves clients globally.
As a well-recognized construction staffing agency, their consultants have expertise and in-depth knowledge of the construction market, as well as access to relevant networks. They utilize powerful web-based recruitment tools to attract talent and ensure that you are matched with the ideal roles based on your skills.
Construction Engineer
Construction Manager
Site Manager
Project Manager
Commissioning Superintendent
Melting Supervisor
Manager/Manufacturing Operations
Materials Controller
4.1/5 based on 60 Google reviews
(864) 281-8845 or info-gv@trsstaffing.com
Launched in 1996, Trades Corp is one the nation's leading commercial/ residential construction staffing agencies. Based in Arizona, with a national presence, Trades Corp places trades workers and skilled construction laborers on temp-to-hire and permanent positions in construction and manufacturing.
Being a premier construction staffing agency, Trades Corp takes pride in connecting highly skilled tradespeople with the right construction industry employers. They maintain a national network of talented and experienced recruiters who are experts in their field. The application process is also easy.
Electrician
Carpenter
Skilled Labor
HVAC Mechanic
Plumber
Pipe Fitter
4.7/5 based on 13 Google reviews
(480) 486-3617 or info@tradescorpstaffing.com
Airswift is a global recruitment and workforce solutions provider within the construction, energy, process, technology, and infrastructure industries. Airswift maintains a global coverage with a talent pool that is unmatched in the industry. They have more than 800 employees and 7,000 contractors in over 60 countries.
Airswift has over four decades of experience in providing recruitment solutions to major global corporations. Airswift has placed thousands of skilled professionals in notable construction projects all over the world, including large-scale construction and manufacturing industries to oil and gas giants.
Civil/Utilities/Roads
Commissioning Specialists
Concrete Piling
Construction Engineers
Quality Assurance
Facilities Management
Land Management
Heavy Lift Specialists
4.1/5 based on 54 Facebook reviews
3.9/5 based on 31 Google reviews
PeopleReady is a division of TrueBlue, a leading provider of specialized workforce solutions. Started in 1987 as a small operation, PeopleReady has grown to encompass 600+ branch offices across all 50 US states, Puerto Rico, and Canada. They connect tradesmen and tradeswomen with work in the construction sector.
The specialists at PeopleReady have connected tradespeople and work across a wide range of trades, including carpentry, electrical, welding, and more. In 2021 alone, they served nearly 94,000 businesses and placed around 220,000 skilled candidates in their dream roles in the skilled trade domain.
Carpenter
Welder
Plumber
Electrician
Heavy Equipment Operator
Solar Installer
Concrete Worker
Sheet Metal Mechanic
3/5 based on 276 Facebook reviews
4.5/5 based on 1 G2 review
4/5 based on 1 Sitejabber review
Previous Years Winners
Staffing Agency Winners (2022)
Find My Profession, Great Hire, DAVRON, Wide Effect Talent Solutions, Building Team Solutions, CCS Construction Staffing, TRS Staffing Solutions, Trades Corp Staffing, Airswift, PeopleReady
How Do Construction Staffing Agencies Work?
Staffing, or employment, agencies fill open positions for the employers they contract with. The agency is paid by the hiring company, so it's a free service for the job seeker.
Staffing agencies can hire for temporary, temp-to-hire, and permanent positions.
Here's what we recommend when working with a staffing agency:
Browse the website to see if you find any jobs you are interested in.
Whether you find an ideal job or not, contact the staffing agency.
Provide information about yourself and the type of work you are looking for.
If you found a relevant job on their website, mention it.
The agency will take down your information and reach out if they find a relevant position.
Make as many staffing agencies as possible aware of your search. It's simply more eyes and ears out there helping with your job search.