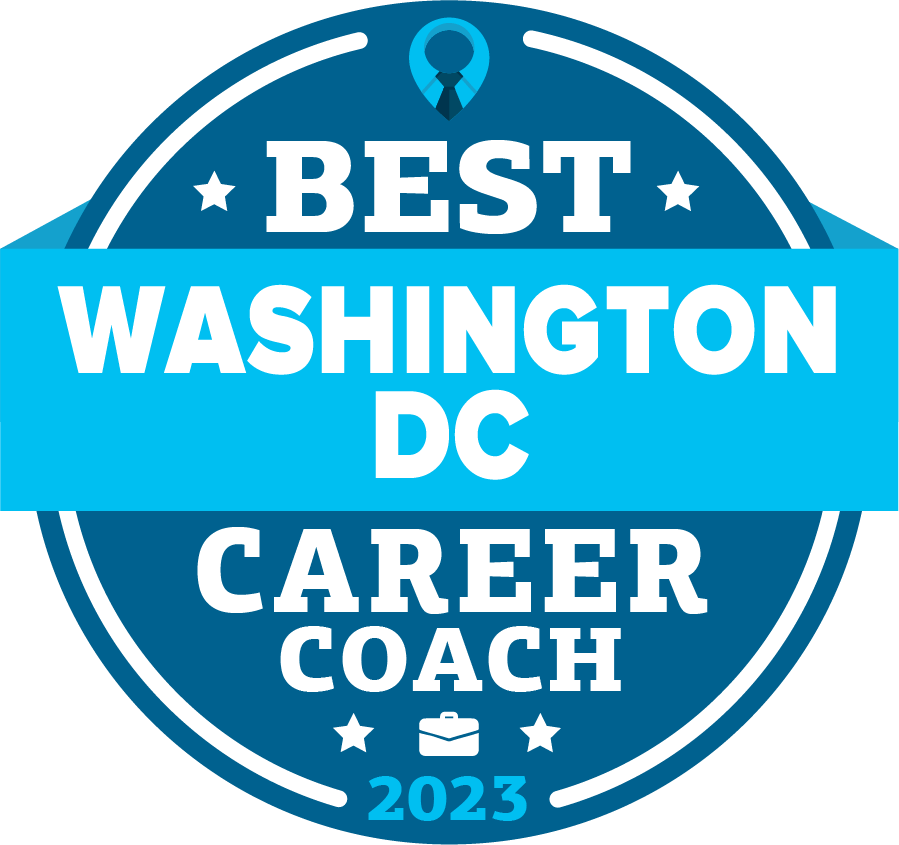 2023 Winners: Add your badge to your marketing materials.
Washington DC is a booming town with plenty of job opportunities.
With so much competition, it can be difficult to land your dream job on your own.
Hiring a professional to help with this process can significantly improve your marketability.
That's where DC career coaches come in.
A career coach is a lot more than a friend to hold your hand throughout a job search.
Career coaches typically come from years of recruiting or HR experience. This experience can make them extremely valuable resources for navigating a job search.
Rather than searching through hundreds of career coaching services, we've done the work for you. Below, we've compiled a shortlist of the very best career coaches in Washington DC.
Best Career Coaches in
Washington, DC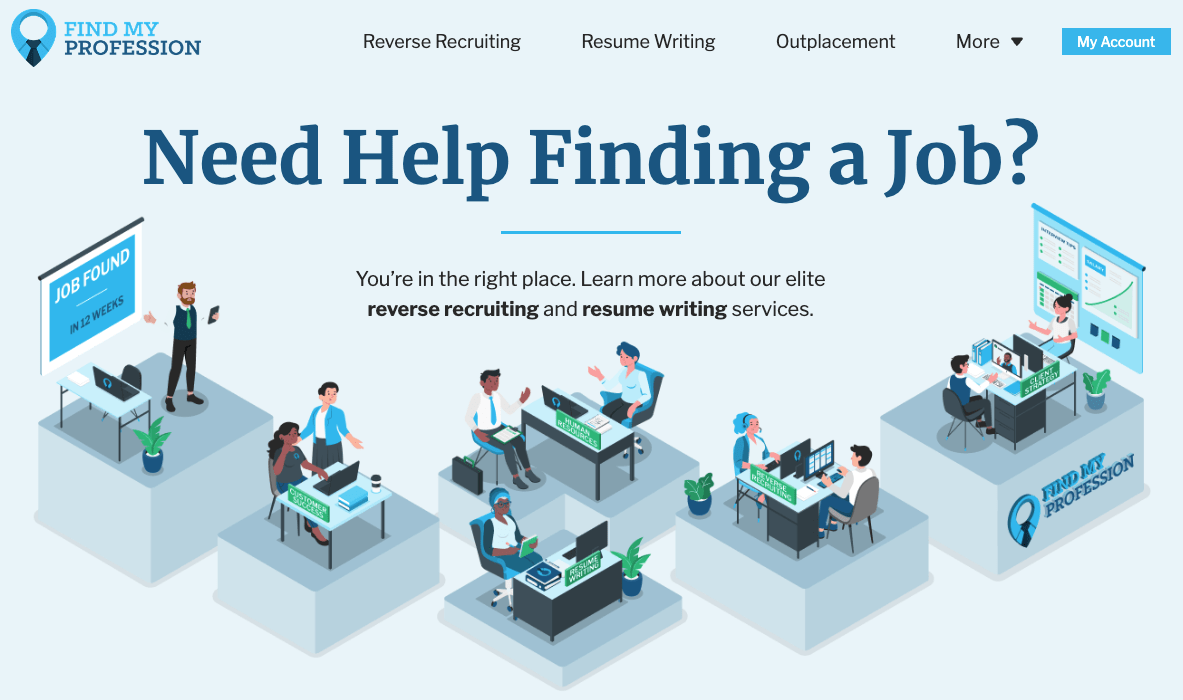 4

4
5

5
How We Choose Winners
Each of the Washington DC career coaching services below was reviewed taking into consideration the following:
The cost of the service compared to other Washington, DC career coaches.
Overall experience, awards, and certifications.
Effectiveness of the process from start to finish.
Client reviews on third-party platforms.
This list was hand-curated to serve all industries, professions, and career levels. While many of the services on this list are from Washington DC, these career coaches are virtually available whether you are in DC, Alexandria, Bethesda, Rockville, Arlington, or Baltimore.
Average Washington, DC Coaching Cost
Washington, DC
Career Coaching Cost
$1,298
Washington, DC Career Coach Reviews
Find My Profession offers a one-of-a-kind experience that goes far beyond any other career coaching service on this list.
While traditional career coaches will teach you how to find a job, Find My Profession's Reverse Recruiting service will do the work for you.
This white-glove service will search for jobs on your behalf, apply for you with a customized resume to fit the application, and network with key decision-makers to secure interviews.
The only thing they won't do is show up to the interview for you. But don't worry, this service offers interview preparation and salary negotiation advice. So you'll be fully prepared!
You can save hundreds of hours searching for jobs, filling out applications, customizing your resume, and networking. Finally, you can pay someone to find you a job. Your dedicated Reverse Recruiter will create a personalized strategy to manage all aspects of your job search. Each Reverse Recruiter works with a limited number of clients, providing you with personalized attention and care.
If you're looking for a traditional career coach to help you change career paths, this service may not be a good fit. The Reverse Recruiting service is for professionals who know what kind of job they want but don't have the time or energy to find it on their own. There is also usually a waitlist of about one month.
4.9/5 based on 394 Trustpilot reviews
4.9/5 based on 276 Sitejabber reviews
5/5 based on 147 Google reviews
5/5 based on 53 Facebook reviews
5/5 based on 8 BBB reviews
5/5 based on 4 Yelp reviews
$2,499+ per 4-week period
(831) 888-0967 or help@findmyprofession.com
Check out some of our 5-star reviews:
JC on May 30, 2022
Excellent service provided
[Reverse Recruiter] is by far the best career finder I have ever had to pleasure to work with. He truly goes above and beyond in everything he does when he works with you, and the results definitely show it. He was professional throughout the entire experience. His attention to detail, overall industry knowledge, and the way he takes care of his clients is best in class. Also, turnaround time and email responses were done very quickly. If you don't work with [Reverse Recruiter] for your career finder/job search needs, you're missing out big time! Can't thank him enough for everything he has done.
Chakib Abi-saab on May 14, 2022
Outstanding service
I had the opportunity to work with [Reverse Recruiter], and I must say the experience was excellent. The communication was great, the level of professionalism and effectiveness was very high, from identifying the right jobs to networking with the right people in LinkedIn! I highly recommend this service to anyone in a senior position who is serious about finding a new job. Take it from me, you can not do it better yourself.
Dave Curtiss on May 19, 2022
Find My Profession review
Working with [Reverse Recruiter] and Find My Profession reminds of the raptures in the film Jurassic Park. They were relentless in all aspects of my job search. I understand that your spouse or others may question the cost but it was worth every penny. ABSOLUTELY RECOMMEND!
Ife Daramola on August 30, 2021
Worth the investment
I used the Find My Profession service to rewrite my resume and to revamp my Linkedin page. I also used the Find My Profession career finder service and worked with [Reverse Recruiter] to help me apply for roles and market my profile to potential employers. [Reverse Recruiter] worked very diligently to ensure that my profile was marketed to top-level executives in my industry and his efforts eventually led to my finding the perfect role which I received a great offer and that I accepted. This is a great service and I believe it is worth the investment for those who are looking to find their next role.
Dan St Peter on July 6, 2022
FMP – landed me the job!
From the very beginning of my initial application, it was clear [Reverse Recruiter] was here to help me in the next stages of my career journey. This wasn't going to be an ordinary job search experience. Based on our enrollment conversation, [Reverse Recruiter] took the lead managing the job search process for me. She asked the right number of questions to build the search criteria specific to my interests (role, industry, location). [Reverse Recruiter] scanned the horizon weekly and staged available opportunities reducing my effort/stress and allowing focus on my personal and family obligations. Upon my giving a prospective position the green light, [Reverse Recruiter] submitted a tailored application on my behalf and followed up with the employer as necessary. Along the way, [Reverse Recruiter] freshened my resume and online profile to take advantage of today's job search criteria. She also expanded my LinkedIn presence connecting me with dozens of professionals. Above all, [Reverse Recruiter] listened carefully to my evolving needs and adjusted the job search process accordingly. It was as if [Reverse Recruiter] was personally committed to helping me find the right match (which she did!). Depending on your time and energy available, Find My Profession team members can either take full lead on the job search process or can supplement your existing plan. Don't go it alone.
Kelley White on April 12, 2022
Great service for busy…
I am so pleased with my experience with [Reverse Recruiter] at FMP. I was looking to change industries, but too busy and overwhelmed with my day-to-day to embark on the journey on my own. No only did he do the heavy lifting with applications, but was a readily available resource in coaching to ensure I nailed interviews and marketed myself in the best way possible. He was helped to give me realistic expectations without short-changing myself or my skills to get the job I wanted. Thanks to him, I was able to secure a great role at my dream company within 6 weeks!
Dan West on February 28, 2022
[Reverse Recruiter] was…
[Reverse Recruiter] was hard working and excellent and he directly led to me finding a job in 30 days! It was a pleasure to have him behind the scenes finding opportunities.
Sarah Streiffert on August 18, 2021
Excellent Service!
I started using the Career Finder service on July 16th, and a month later on August 16th, I was offered a job! I really appreciated [Reverse Recruiter's] guidance and expertise through this process. It had been 18 years since I'd had to job search, and had no idea where to start. While the price was high, I thought if this service shortened my job search by a few months, then it would be worth it. [Reverse Recruiter] was very skilled in networking, helping me find positions that were of interest, but weren't necessarily ones I would have looked for myself, applying, (and outside his job description), dealing with my emotions as I got rejections, and became frustrated trying to figure out what I was searching for. The position I landed was something that I probably wouldn't have thought to look at myself. I appreciate how fast I was able to find something that I feel like will be a great fit, and I would highly recommend [Reverse Recruiter] and this service.
2
Storm Breaker Coaching & Consulting
Storm Breaker Coaching & Consulting has earned its spot on the list of the best DC career coaches. Saleheh Vahaji decided to first seek out coaching after she suffered a near-death experience. She was greatly helped by the coach that she worked with after her traumatic experience and wanted to assist others in the same way.
Storm Breaker Coaching & Consulting has several great online reviews praising their coaching services. Saleheh has more than 20 years of experience working in different industries in the DC area and is also an adjunct professor at George Mason University.
Storm Breaker Coaching & Consulting does not have any certified career coach training. That is certainly something to consider when choosing someone to coach your career. Additionally, Saleheh is also the only coach that works at Storm Breaker Coaching & Consulting.
5/5 based on 5 Google reviews
5/5 based on 1 Yelp review
(202) 716-9980 or saleheh@stormbreakerconsulting.com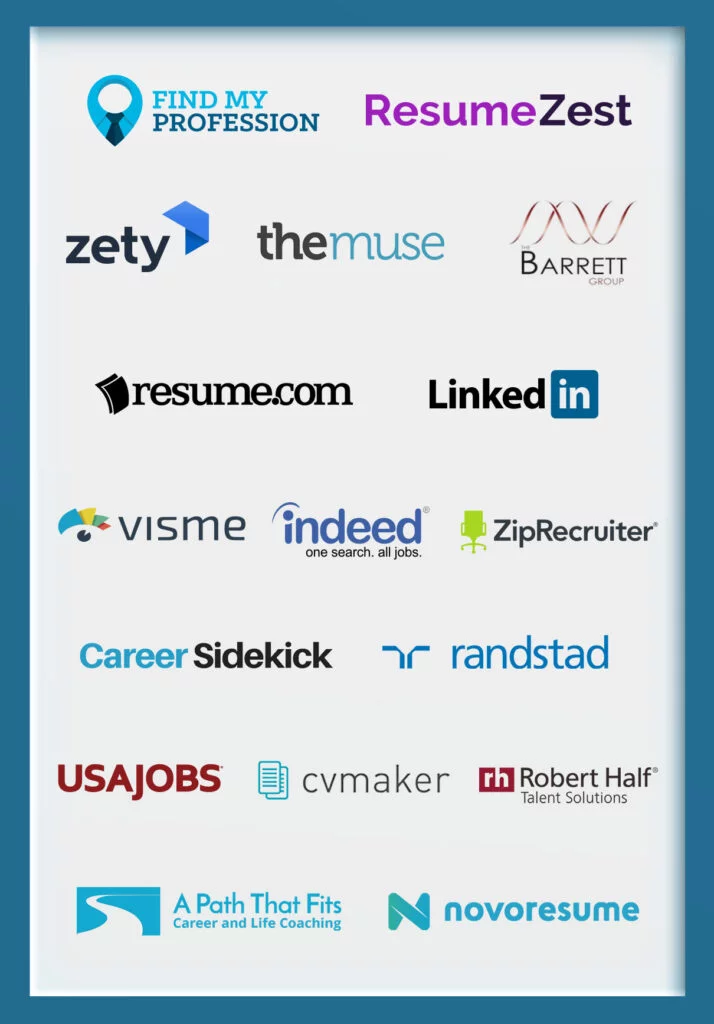 Need Help With Your Job Search?
Did you know there are companies you can hire to help with your job search? Whether you need resume help or want someone to apply to jobs for you, we've reviewed the 20 best agencies to help you find a job.
3
YES Career Coaching & Resume Writing Services
YES is a local company specialized in career change in the private sector and helping professionals transition in or out of the federal government and the military. The company's coaches are experts in helping you make a career transition or land a more senior position in your own field.
YES is very familiar with the federal hiring practices and the local job market, including the major employers in the Washington DC area. They have a very structured process for outreach and a highly effective and proprietary interview preparation technique.
YES is a small firm with only few, albeit seasoned, certified coaches so it can take couple of weeks before you have your first session. Their approach is more suited for mid-level and senior professionals, rather than those recently graduated.  While the structured process is personalized and effective, it is best suited to more disciplined professionals.
4.9/5 based on 206 Google reviews
4.5/5 based on 44 Yelp reviews
5/5 based on 17 Facebook reviews
5/5 based on 5 BBB reviews
(202) 740-3032 or csm@yeswriting.com
Parachute Coaching is a coaching practice founded by Lauren Laitin focused on leadership, confidence, and career transition. Lauren was inspired to become a coach while she was practicing law; she worked with a coach and found it to be an invaluable experience. Parachute Coaching serves professionals across industry and at varying levels of seniority. With over 500 leaders in their client list, Parachute Coaching delivers tremendous experience and expertise.
Parachute Coaching works with impressive corporate clients, such as Lyft and GE. The first consultation is free, so you can see if Lauren is a good job coach for your needs. Their high-touch coaching process will surely grow your career.
As a boutique coaching practice, Parachute Coaching often has a waitlist. They focus on clients with 5+ years of professional experience, so it's not a fit for recent college graduates. You will need to call for individual coaching pricing.
4/5 based on 7 Yelp reviews
5/5 based on 5 Facebook reviews
info@parachutecoaching.com
Excelleration Coaching was founded by a lawyer named Anna Rappaport with quite an interesting background. Anna has an incredible amount of experience working in different areas of the world such as Thailand, Japan, and Turkey. She has 19 years of experience coaching attorneys and 11 years of experience mentoring and training other coaches.
Excelleration Coaching has an excellent plan of attack to improve your career. There are few professional career coaching services that have the experience Anna has. In addition to her work as Excelleration Coaching, Anna has developed multiple career programs and sits as a board member for multiple organizations.
Excelleration Coaching is focused almost entirely on law professionals. You may want to find a career counseling service that focuses on professionals from other industries if you aren't in the field of law. However, if you are in fact a lawyer then this career coach may very well be a perfect match.
5/5 based on 27 Google reviews
5/5 based on 1 Yelp review
(202) 900-9161 or admin@excellerationcoaching.com
Previous Years Winners
Career Coaching Winners (2022)
Find My Profession, Storm Breaker Coaching & Consulting, YES Career Coaching & Resume Writing Services, Parachute Coaching, Excelleration Coaching
Career Coaching Winners (2021)
Find My Profession, Storm Breaker Coaching & Consulting, Back Bay Leadership, Parachute Coaching, Excelleration Coaching