Boston is a booming town with plenty of job opportunities.
With so much competition, it can be difficult to land your dream job on your own.
Hiring a professional to help with this process can significantly improve your marketability.
That's where Boston career coaches come in.
A career coach is a lot more than a friend to hold your hand throughout a job search.
Career coaches typically come from years of recruiting or HR experience. This experience can make them extremely valuable resources for navigating a job search.
Rather than searching through hundreds of career coaching services, we've done the work for you. Below, we've compiled a shortlist of the very best career coaches in Greater Boston.
Boston Career Coach Criteria
Each of the Boston career coaching services below was reviewed taking into consideration the following:
Cost: Price of the service compared to other Boston career coaches.
Credentials: Overall experience, awards, and certifications.
Process: Effectiveness of the process from start to finish.
Customer Service: Guarantees, refund policies, and client reviews.
This list was hand-curated to serve all industries, professions, and career levels. While many of the services on this list are from Boston, these career coaches are virtually available whether you are in Boston, Cambridge, Lowell, Providence, Quincy, or Worcester.
Best Career Coaching Services in Boston
1. Find My Profession
Find My Profession offers a one-of-a-kind experience that goes far beyond any other Boston career coaching service on this list.
While traditional career coaches will teach you how to find a job, Find My Profession's Career Finder service will do the work for you.
This white-glove service will search for jobs on your behalf, apply for you with a customized resume to fit the application, and network with key decision-makers to secure interviews.
The only thing they won't do is show up to the interview for you. But don't worry, this service includes interview preparation to make sure you'll crush any interviews they land you.
Pros: You can save hundreds of hours searching for jobs, filling out applications, customizing your resume, and networking. Finally, you can pay someone to find you a job. Your dedicated Reverse Recruiter will create a personalized strategy to manage all aspects of your job search. Each Reverse Recruiter only works with four clients at a time, providing you with personalized attention and care.
Cons: If you're looking for a traditional career coach to help you change career paths, this service may not be a good fit. The Career Finder service is for professionals who know what kind of job they want but don't have the time or energy to find it on their own. There is also usually a waitlist of about one month.
Reviews: 5/5 based on 124 Google reviews, 5/5 based on 8 BBB reviews, 5/5 based on 35 Facebook reviews, 4.9/5 based on 304 Trustpilot reviews, 4.7/5 based on 255 Sitejabber reviews
Cost: $2,500 per 4-week period
Contact: (831) 888-0967 or help@findmyprofession.com
Check out some of our 5-star reviews.
Visit Find My Profession
2. Boston Executive Coaches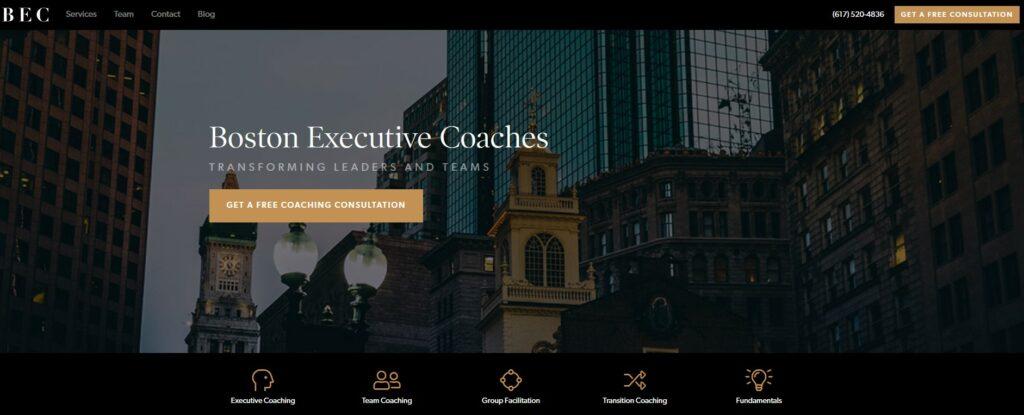 Boston Executive Coaches is run by a team of experienced coaches and consultants. Boston Executive Coaches offers services besides career counseling, such as team coaching, group facilitation, transition coaching, and fundamentals. Dave Bushy is the founder and principal at Boston Executive Coaches and he focuses on how to grow your strengths as an executive.
Pros: Boston Executive Coaches offers a free 30-minute consultation, which is a great way to gauge the quality of their services and see if they're a good fit for your needs. Dave Bushy and the team has an incredible amount of leadership experience. They also have great online reviews for their service.
Cons: Boston Executive Coaches does not have any prices listed on their website. That is an issue if you are looking for a ballpark number on how much you are going to have to pay. Plus, many people do not want to wait to hear back from a company before deciding whether or not to purchase services.
Reviews: 5/5 based on 7 Google reviews
Cost: $300 per hour
Contact: (617) 615-9204 or contact@bostonexecutivecoaches.com
Visit Boston Executive Coaches
3. Career Directions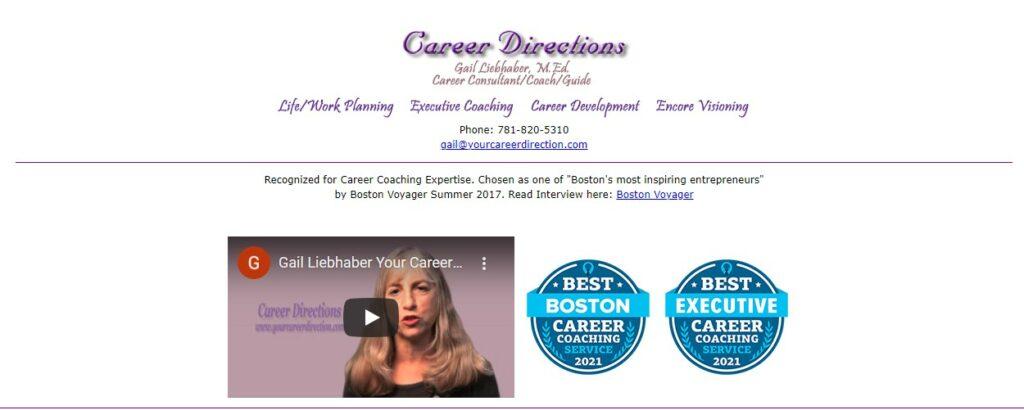 Career Directions was founded by Gail Liebhaber in 1994 and has been going strong ever since. For 25 years now, Gail has served as a trainer, consultant, coach, and counselor for Career Directions' clients. She helps individuals improve their communication skills, identify skills that need to be improved, and strengthen several other professional traits that are needed to succeed as a leader.
Pros: Career Directions has been in the career counseling business for decades and there are reviews spanning years and years that confirm quality coaching. Additionally, Gail offers discounted rates for nonprofit professionals. This is not only commendable but also uncommon. If you're a Boston local who works at a charity or nonprofit, this is a major perk of working with Career Directions.
Cons: Although diverse service offerings can be a positive thing, it can also be a downside. You may want to think about choosing an executive job coach that works exclusively with executives and/or offers fewer services.
Reviews: 5/5 based on 5 Google reviews, 5/5 based on 5 Yelp reviews, 5/5 based on 2 Facebook reviews
Cost: $160 – $270 per hour
Contact: (781) 820-5310 or gail@yourcareerdirection.com
4. Bridgepath Career Advisors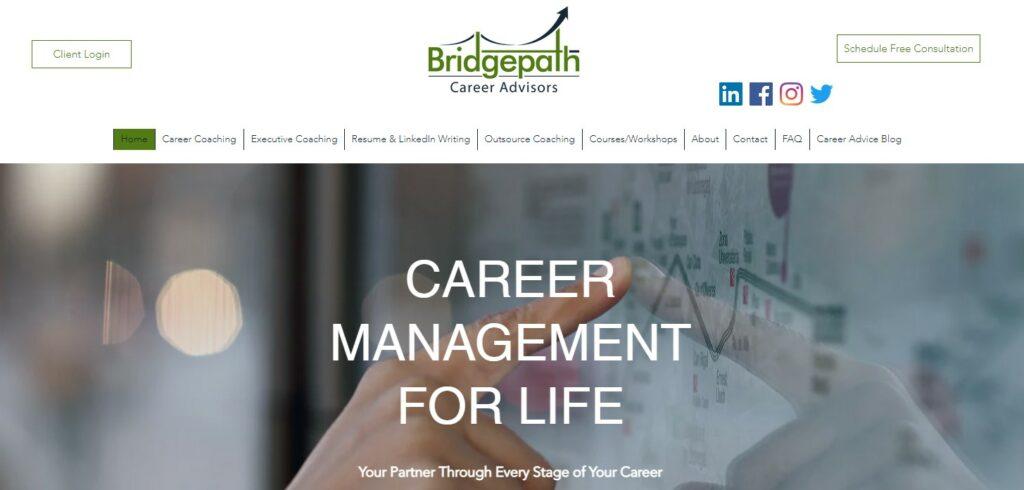 Bridgepath Career Advisors was founded by Jill Hugget in 2011 after more than twenty years in the corporate world. Bridgepath Career Advisors is a global, full-service career and executive management firm. Jill is a Certified Professional Career Coach (CPCC). She has a team of professional coaches at the company.
Pros: Jill was named #5 Executive Coach in Boston by Influence Digest. Her company specializes in career planning, career transitioning, executive management, and personal leadership development.
Cons: Details about the other career coaches working at the company are not available on the website. The company lacks online reviews on third-party review platforms.
Reviews: Not found
Cost: $2000+
Contact: (855) 469-7284 or info@bridgepathcareers.com
Visit Bridgepath Career Advisors
5.
Core Themes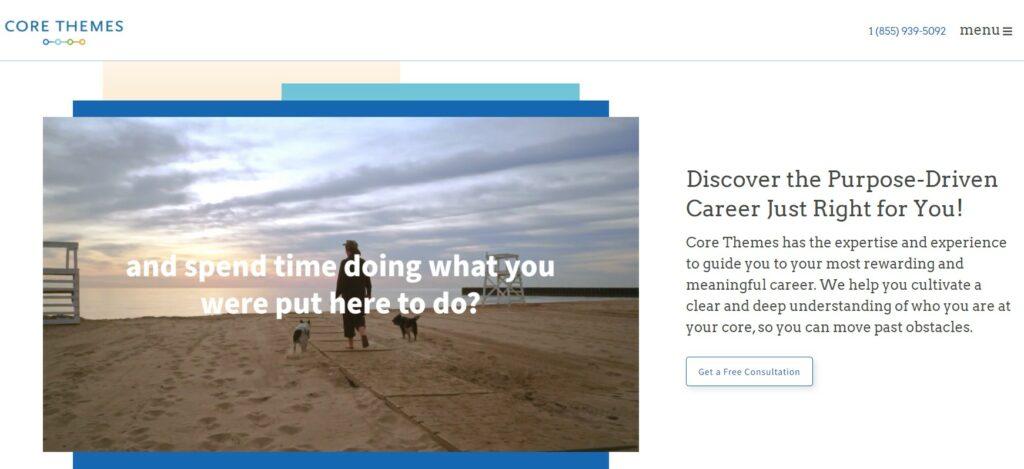 Core Themes was founded by Ray Inglesi. Ray started Core Themes after ten years as a psychotherapist. He and his team of accomplished consultants have been helping professionals for over 28 years. Their goal is to guide you towards a meaningful and fulfilling career. The company has an office in Boston.
Pros: The coaching programs offered at Core Themes consist of four methodical phases. The phases include 10-12 psychometric assessments and one-on-one time with trained counselors. Ray developed the four-phase methodology based on his 35 years of consulting experience.
Cons: The Core Themes' coaching programs usually take about 30 hours to complete. There are no options to purchase one-off sessions from the website. You have to contact the service to find a customized program suitable for your needs.
Reviews: 5/5 based on 4 Google reviews
Cost: Not found
Contact: (855) 939-5092 or info@corethemes.com
Visit Core Themes