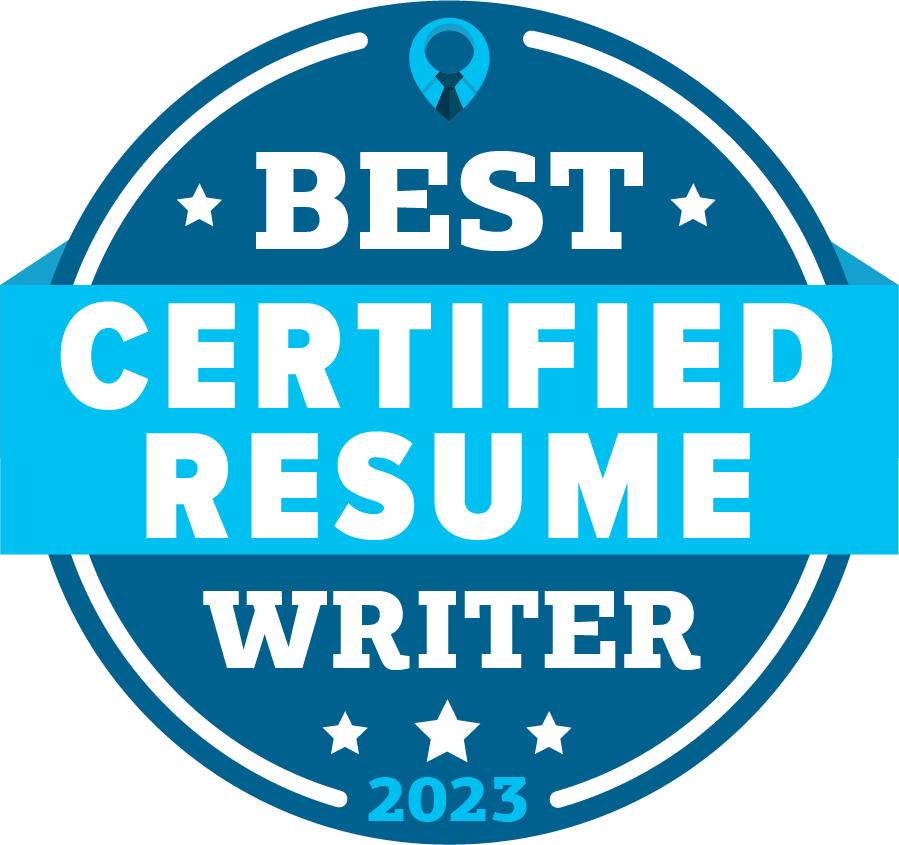 2023 Winners: Add your badge to your marketing materials.
Did you know that a simple Google search for "Professional Resume Writers" will yield over 115 million results?
After hearing from readers time and time again how difficult it is to choose a resume writer out of the masses, we decided there should be a better way.
That's why we filtered through more than 1,000 resume writers covering the United States and Canada in order to hand-pick the top certified resume writers in North America.
Below, we will also briefly discuss what it means to be a Certified Professional Resume Writer (CPRW) and if you should choose a writer that is certified.
Best Certified
Resume Writers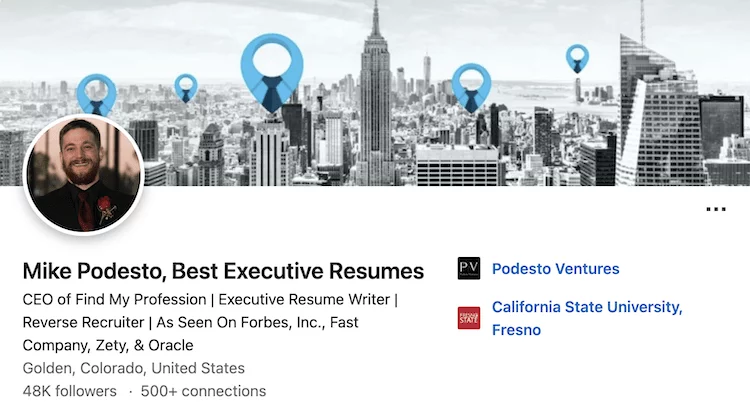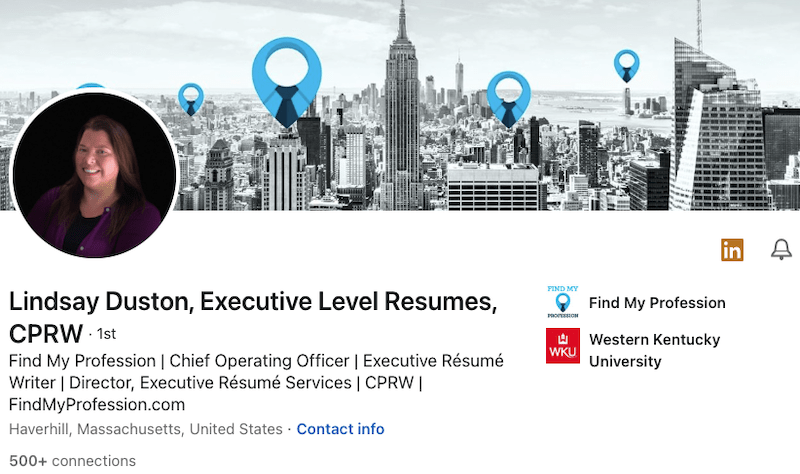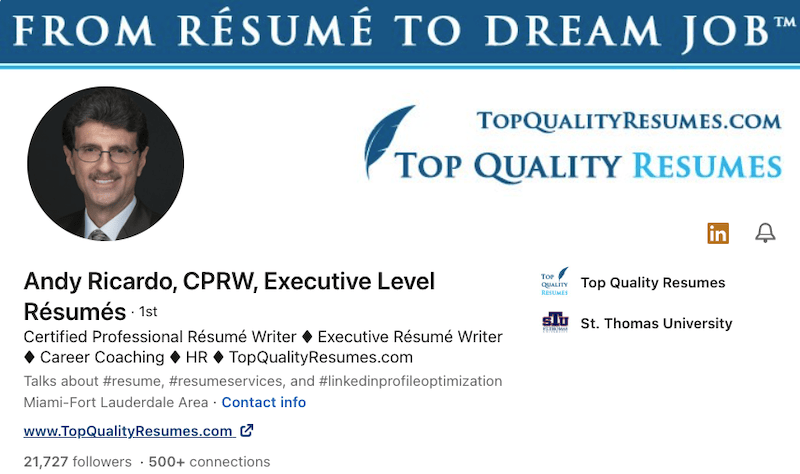 4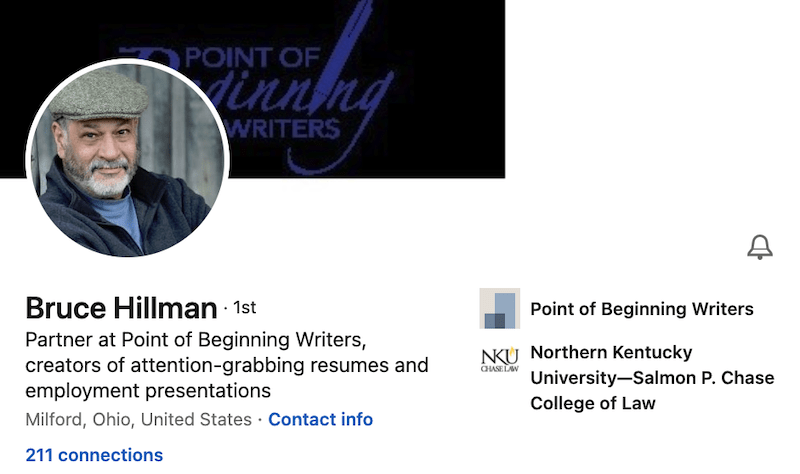 4
5

5
6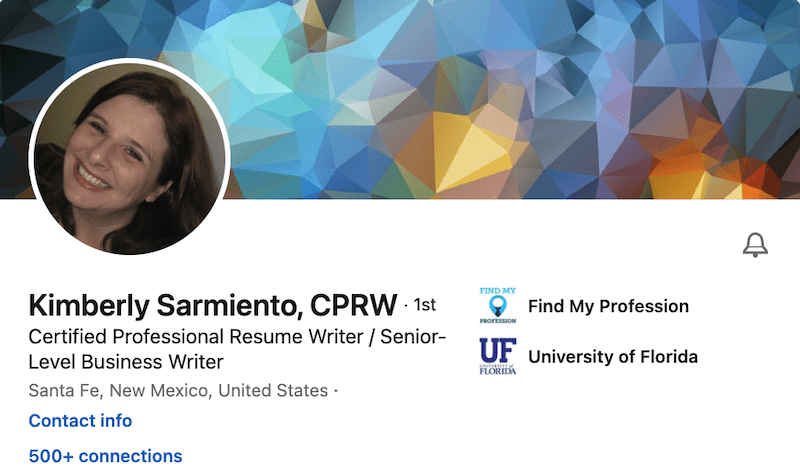 6
7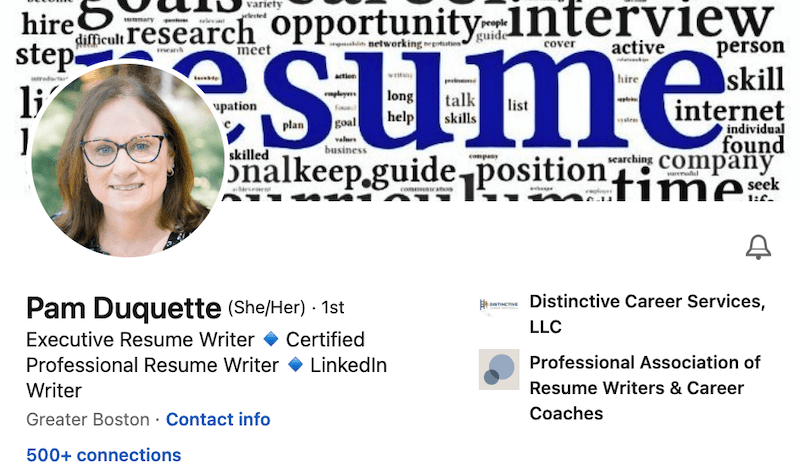 7
8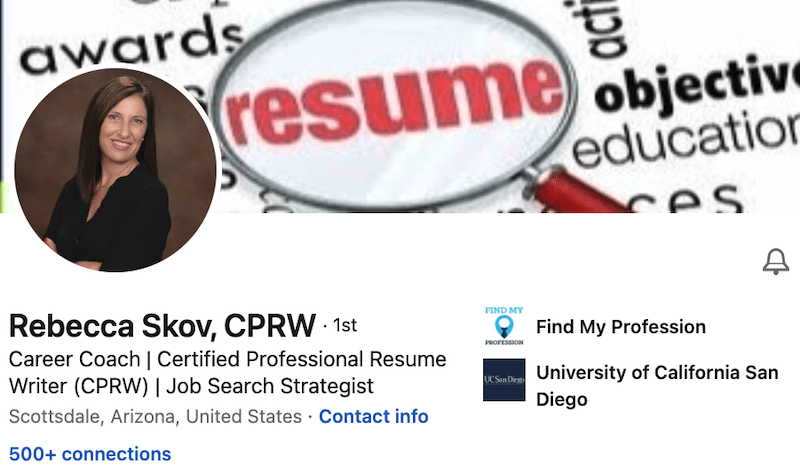 8
See more services
See less services
What Is A Certified Resume Writer?
In order for a resume writer to become certified, they must first select one of the major resume certification companies to get certified with.
As of now, these options are somewhat limited to two main companies:
Once you have decided which certifying company to go with, you will typically have to undergo some level of testing.
The testing usually requires the writer seeking certification to write a sample resume and cover letter, then send it to the certifying organization for review. If the resume meets the basic standards, the writer will become a Certified Resume Writer! The entire process takes ~4 weeks.
Should You Hire A Certified Resume Writer?
The answer is: Yes and no.
If the writer that you choose happens to be certified, that's a great bonus. But more important than a writer's certifications are the writer's skills.
A friendly writer with excellent resume samples and amazing reviews would take the cake any day!
There is absolutely no guarantee that a certified professional resume writer will yield greater results than someone who is not certified.
It's important to keep in mind that there are 1,000s of "certified resume writers". Bad seeds slip through the cracks. Just because someone has a certification does not mean you should avoid reviewing samples, and reading reviews.
Below, we've compiled a list of some of our top resume writers who also just so happen to be certified!
Certified Professional Resume Writer Reviews
Mike Podesto is a Master Resume Writer and Executive Resume Leader whose work has been published on Forbes, Inc, Thrive Global, Zety, Motherly, and Recruiter just to name a few.
Mike is often sought out to provide thought leadership for various organizations and publications as it relates to resume writing and career coaching.
As the innovative founder of the Original Reverse Recruiting Service and author of Ace Your Next Interview, Mike Podesto knows what it takes to land individuals of all career levels jobs.
With a special focus on executive resume writing, Mike is proud to be known as a resume guru. In addition to working with executives, Mike has successfully written and revised resumes for individuals in more than 50 industries and professions across the globe.
Lindsay Duston is a Certified Professional Resume Writer (CPRW) with 18+ years of progressive experience in resume writing, resume team leadership, proofreading/editing, and creative writing.
Although Lindsay has made her way into more of a leadership role, she is one of the absolute best certified resume writers we have ever come across.
With over 10,000 resumes written and reviewed throughout her career, a Bachelor's degree in English, and various certifications in the resume writing industry, Lindsay has gained expertise in a variety of industries including legal, healthcare, marketing, finance, and technology just to name a few.
Lindsay Duston is a huge advocate of ATS compatible resumes. Her ability to spot issues with resumes that are not ATS compliant is unmatched. If perfection is what you are looking for, look no further.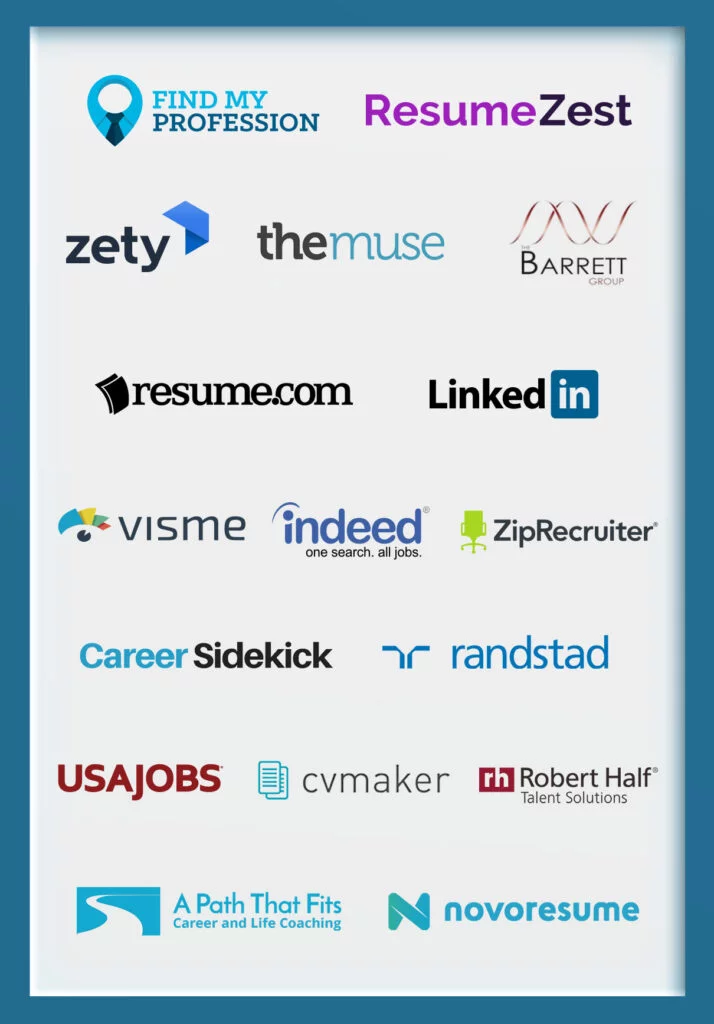 Need Help With Your Job Search?
Did you know there are companies you can hire to help with your job search? Whether you need resume help or want someone to apply to jobs for you, we've reviewed the 20 best agencies to help you find a job.
Andy Ricardo is a Certified Professional Resume Writer (CPRW) that comes with over 25 years of experience in Human Resources; specialized in staffing and recruitment within both the private and public sectors. He designs resumes with the primary focus on illustrating the unique value of each person and the benefits he/she offers to an employer.
Andy Ricardo has authored internship programs for three organizations, which have contributed to the educational enterprise. Andy earned a bachelor's degree in Organizational Leadership from St. Thomas University and is a member of the Professional Association of Resume Writers & Career Coaches (PARW/CC).
Having served as the Recruitment Division Head overseeing the annual processing of over 8,000 resumes, and having successfully written hundreds of resumes personally, Andy knows what is needed to create a successful resume.
Bruce Hillman is a non-certified resume writer. However, despite not being certified, Bruce is one of the best federal resume writers we have ever seen.
Bruce is a writer/editor, communications professional, and attorney with experience obtained in 25+-year legal analyst and editorial management career with a national financial services publishing/new media corporation.
Subsequent successful 14-year career preparing/crafting Senior Executive Services (SES) resumes and Executive Core Qualifications (ECQ) narratives. Bruce Hillman regularly consults with federal government executives, managers, agents, military officers, and private sector C-Suite management clients to aid in their job search.
Clients include the staff of Department of Defense, all branches of the military, Department of Homeland Security, Defense Intelligence Agency, Federal Bureau of Investigation, Secret Service, Department of Justice, Department of Energy, NASA, Department of Transportation, and many more.
Greg Faherty is a Certified Professional Resume Writer (CPRW) with more than 20 years of professional resume writing experience and a better than 99% satisfaction rate for his customers.
Greg has written more than 14,000 resumes during his career and is also an expert at cover letters, Linkedin profiles, executive biographies, and other job search documents. He also conducts regular resume preparation workshops at schools, libraries, and career fairs.
Greg Faherty is quoted regularly in newspapers and has created several career search aid standards, procedures, and documents used industry-wide. He also has extensive experience in technical, scientific, clinical, business, educational, and creative writing.
Greg is a member of the Professional Association of Resume Writers and Career Coaches, and his work has been cited in several resume writing guides. He is also the author of "The New Guide to Writing a Perfect Resume".
Kimberly Sarmiento is a Certified Professional Resume Writer (CPRW) who leverages her background in journalism to help job seekers tell their "professional story" via impactful and engaging resumes.
In 2010, Kimberly became a certified resume writer and has helped thousands of clients to articulate their strengths, achievements, and unique value proposition in resumes, cover letters, and LinkedIn profiles.
A Florida native, Kimberly earned her Bachelor's degree in Journalism and a Master's in Political Science from the University of Florida. She has written several books, including two publications on career management.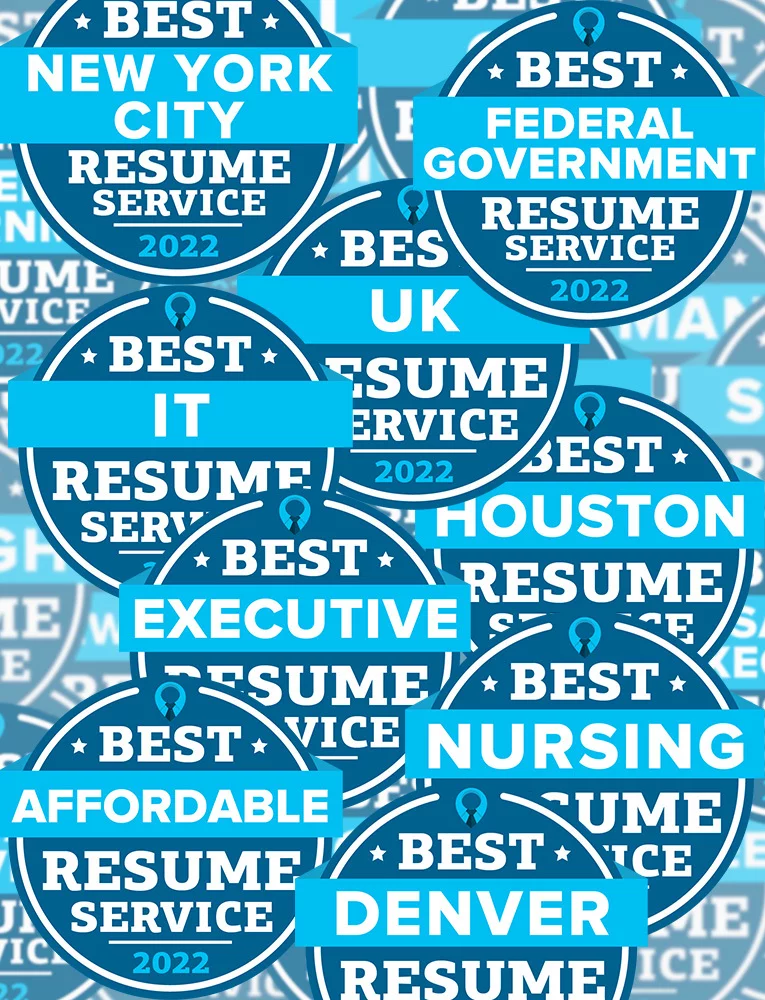 Is Your Resume Working Properly?
If you are having trouble landing interviews, it might be time to hire a professional resume writer. Check out our list of the 750+ best resume writers and start landing more interviews!
Pam Duquette is a Certified Professional Resume Writer (CPRW) with 10+ years of professional writing experience. She creates resumes aimed at getting results and carefully crafts each client's document to project the perfect professional image.
By highlighting what the individual brings to the table, Pam's work has won her client's job interviews and offers.
Pam earned a Bachelor's degree in Business Management from Salem State University and is a long-term member of the Professional Association of Resume Writers & Career Coaches.
Rebecca Skov is a Certified Professional Resume Writer (CPRW) who has been employed in Human Resources and Career Counseling for over 25 years.
In 2003, she launched a recruitment and retention program on behalf of UC, San Diego called The Partner Opportunities Program. This program provides assistance and support in the employment search for spouses and partners of faculty candidates and appointees. During her tenure, more than 500 clients utilized the services of the Partner Opportunities Program.
Ms. Skov later founded and served as the Director of the Southern California Higher Education Recruitment Consortium (HERC). The mission of the HERC is to bring like-minded institutions together to share best practices related to recruitment and retention of high-quality faculty and staff.
Ms. Skov also worked as the Engineering and Technical recruiter at UCSD and held various positions as a Human Resources Generalist and Recruiter in the high technology community.
Rebecca Skov holds a B.A. in Political Science from the University of Arizona and is a member of the Professional Association of Resume Writers and Career Directors International.
Previous Years Winners
Certified Resume Writer Winners (2022)
Mike Podesto, Lindsay Duston, Andy Ricardo, Bruce Hillman, Greg Faherty, Kimberly Sarmiento, Pam Duquette, Rebecca Skov
Key Takeaways
There are literally thousands of certified resume writers out there. It can be impossible to know which "one" is going to be perfect for you.
The reality is, there are probably 100 resume writers out there that would do an amazing job for you. Don't worry about finding "the perfect" resume writer.
We have reviewed dozens of resumes from each of the individuals featured on this list and know first-hand that all of the resume writers above provide an amazing level of service.
Before choosing the best resume writer for you, remember our simple recommendations:
Speak with (phone or email) the resume company you are considering before purchasing.
Read online reviews. If they have a couple of bad reviews but mostly good ones, ask them to explain the bad ones
Don't worry too much about certifications. Focus on resume samples that look great and 5-star reviews.
Wishing you the best of luck on your career journey!